It is all easy now to build all kinds of living room tables with pallets! Feasible pallet shapes are damn easy to think for building extraordinary living room tables like the behind sofa tables, coffee tables, end tables, media tables and also the ottomans! Just for a boost to your creativity, we have shared here this precious sample of DIY pallet coffee table and end table set that fit best to all styles of living room decors from rustic to modern!
Construction is all about to build thicker wooden slabs using the pallet wood planks, this is going to be easy for all! Try to get the pallet planks having multiple different tones of wood for an enhanced wooden appeal of your finally finished tables! Build 2 rectangular wooden slabs for the coffee table and 2 square shape ones for the matching end table!
Here all you need is to tier those hand-built wooden slabs through some vertical wooden supports that will serve as table legs! Each one of the tiered levels would give a robust tabletop and a lower storage shelf and that's it!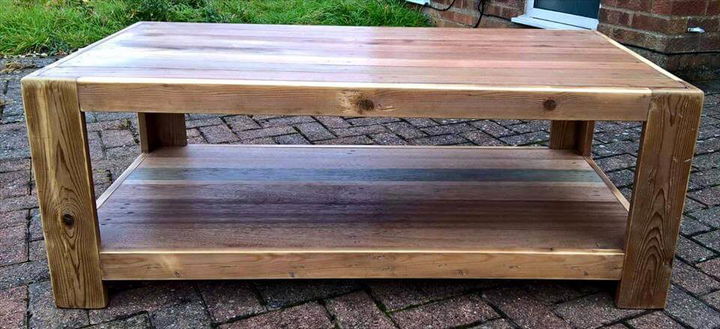 This simple in style and design pallet coffee table is the fine yield of the pallets and you can get it too by going handy with the pallets.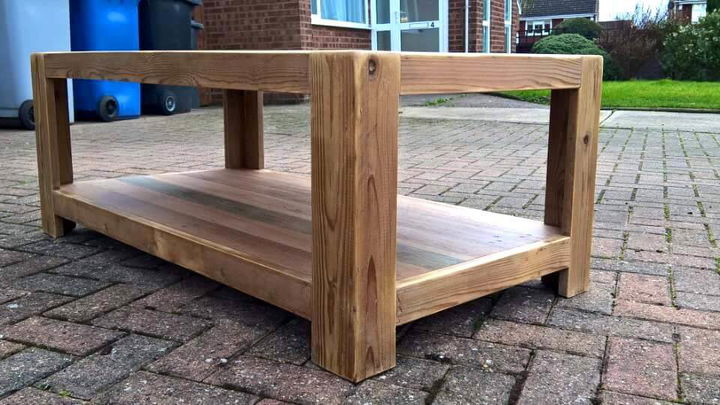 To shape up this coffee table you need to have pallet boards for the top and base shelf formation while thick and sturdy planks would make nice leggy support.
The top would be used to serve the drinks, coffees and snacks while the base shelf would be a housing space for many of the items like books and magazines.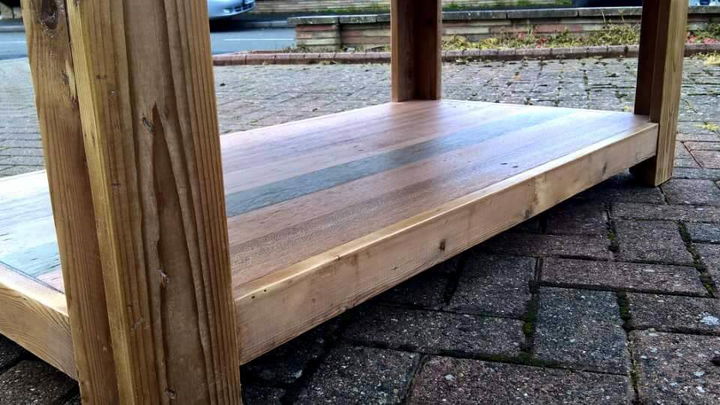 The rustic appeal of the pallets is best to enjyo by keeping the things unstained so is the case with this simple and elegant coffee table.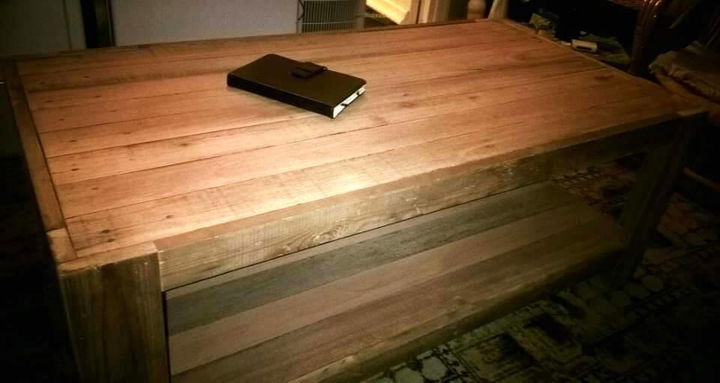 The coffee table is good to use in the outdoor spaces of the house too like for the center of outdoor seating in the garden or patio.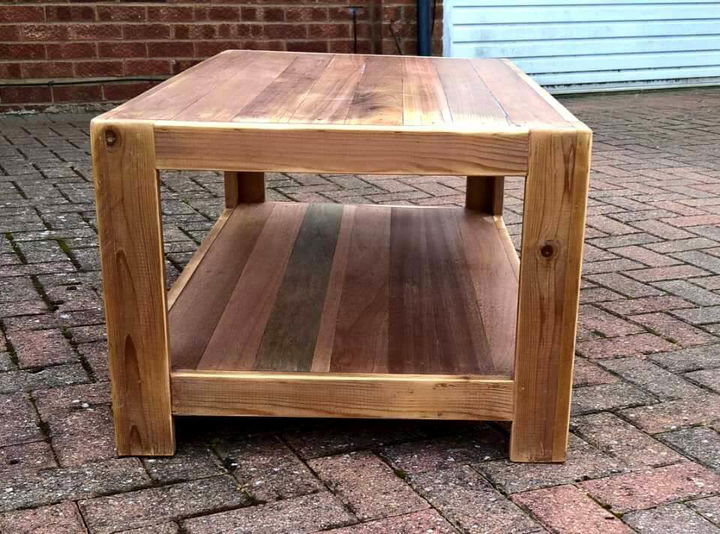 As a side table is also the vital part of a living room furniture so we have created one with the same style and design that the coffee table cherishes.
The the double tiers of shelves the side table would enhance the storage applications of it and with the woody appeal it would lend rustic charm to the decor.
Made by: Once A Pallet Time