Not only for sitting fun, the coffee tables are what we like to add to our sitting environments for a mannered way serving of food, beverage and other refreshments, if it is to be so elegant and stylish it can even repute good the sitting plans! A pallet coffee table always gets our main focus while intending to do some while being seated as it mostly comes in front so it holds all well involving the TV remotes, reading books, the daily newspaper and also a flower vase in the center for garnishing of sitting environments!
No to go for a market visit or to spend a lot of money, simply crafts the coffee tables you like with rustic pallets easily available all the time! This DIY milk and honey pallet coffee table with non-visible compartments under the top is really going to be a better centerpiece for any custom sitting plan, will be more eyeful if placed in shabby chic or vintage environments! It has entirely been composed of pallets just by spending a little time and effort, so now it is your turn to make it duplicated!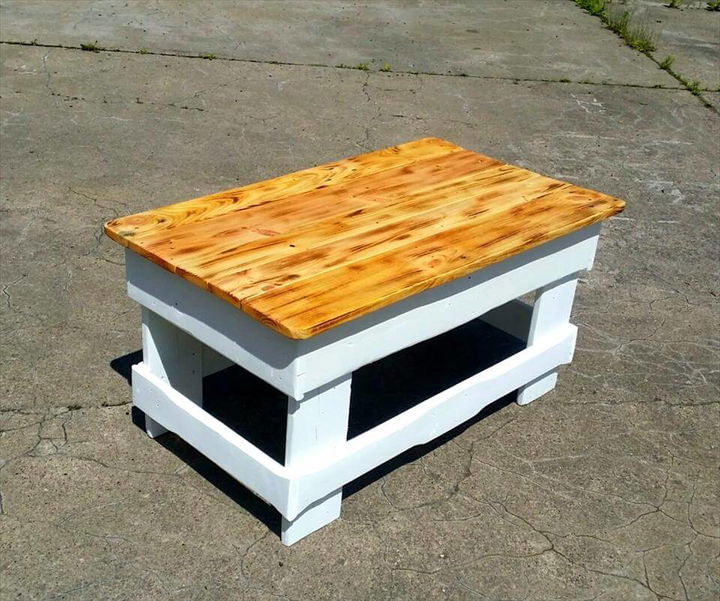 The milk and honey appearance may be thought to look fancy in all those antique, vintage inspired and shabby chic interiors, here the top has been coated with light walnut stain while top has been painted in white for nice respective appearance!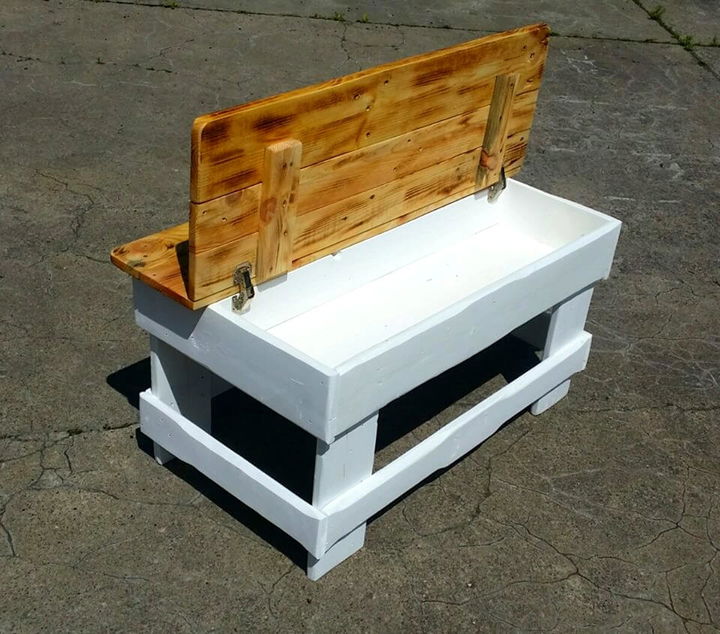 Top is not to treat as one unit here, it is having 2 fold-able halves that come on hinges and can be opened up to reveal the non-visible or secret storage compartments underneath the top!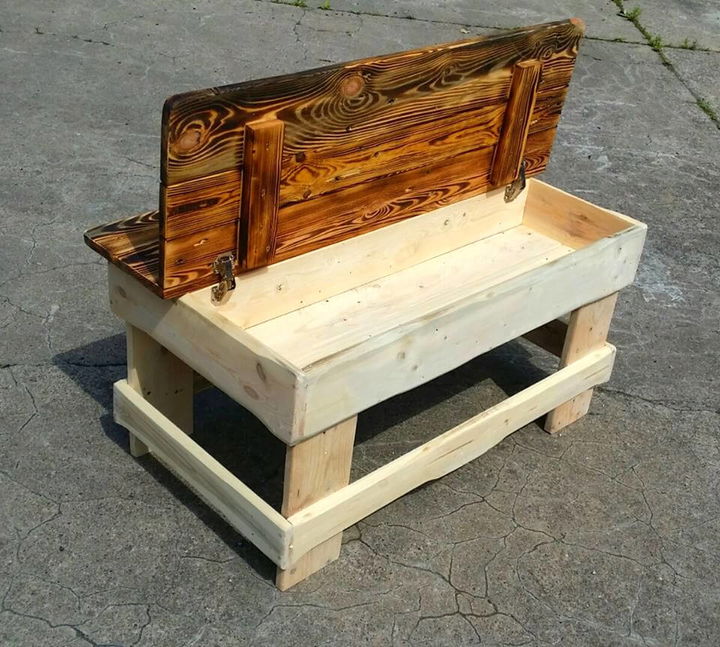 The appearance of top can vary from interior to interior, here you can see the top has been scorched which gives the prominent dark spots and lines that also highlight the already made natural wooden textures, this appearance would be all recommended for a living room having a mid-century modern decor theme!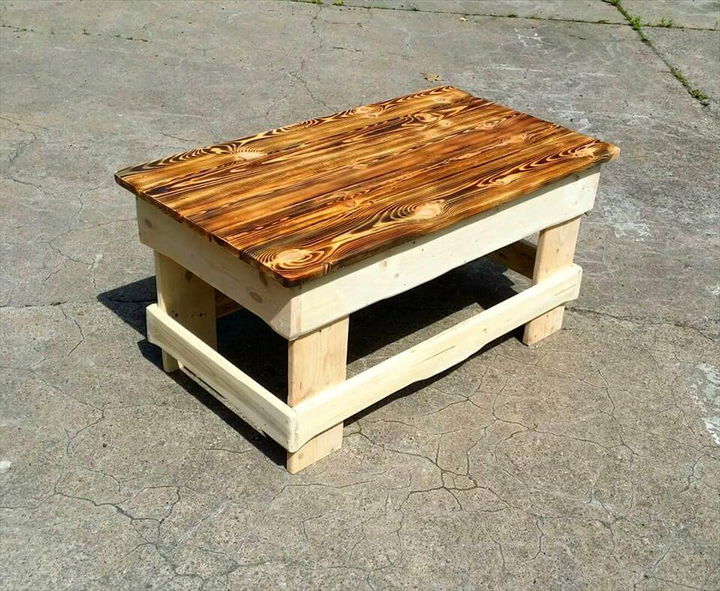 The secret stashes can be targeted to store the material you are not willing to make visible to all during the sitting item! However, these secret spaces are also good for storage of mobile phones, books and other concerns!
Made by: Paletten Jonny Möbel aus Europaletten