End tables in a living room prove to be a really functional addition as being placed to a sofa or chair they are they nicely hold our lamps, flower jars, a few books and your tea cups or coffee mugs. So they are like the must have furniture items award a fully functional and beautiful look to the living room making it appear accomplished. And as you are on the pallet projects platform so today we are going to show you how you can build end tables for your gorgeous living and that too without costing an arm and leg.
Just check out these DIY pair of pallet end tables made from the recycled pallets and that too quite feasibly. Some nicely cut pallet slat or plank pieces have been cut out of the pallets using a fast saw. The small pieces have been stacked to form the tops and the big ones have been nailed to install the legs. Lastly the pink and blueish shades have been used to get the end tables beautifully finished.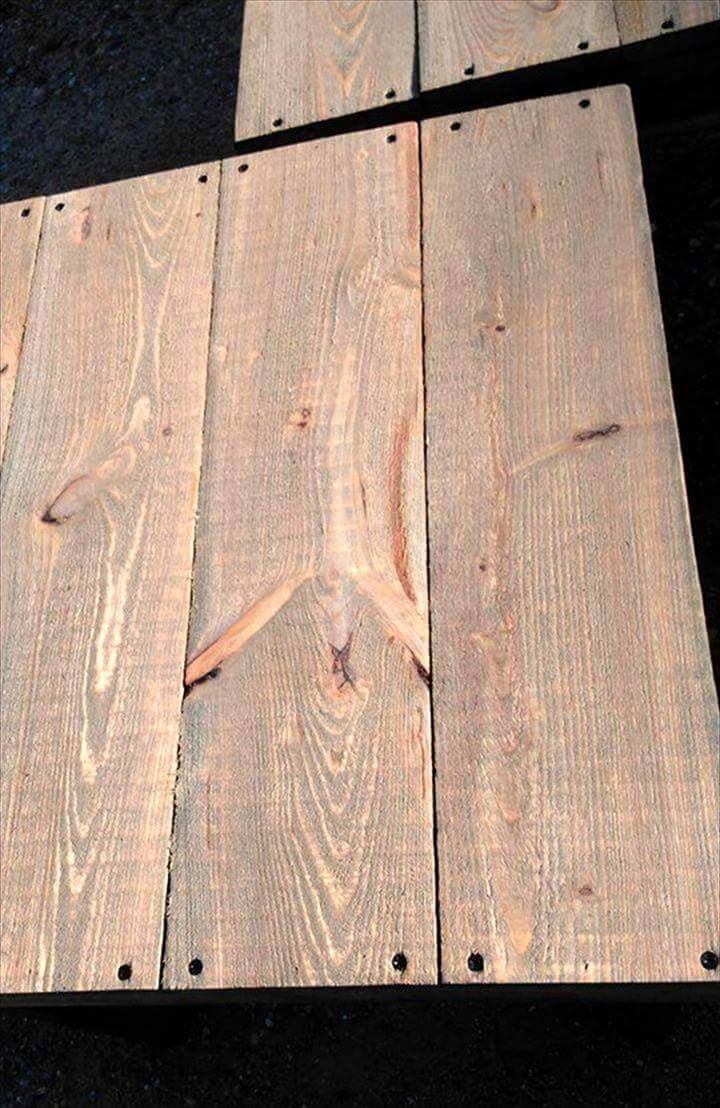 These end table pair has been build from the pallets which have been cut into the small size of the slats and planks so that you can stack them together and get the structure done.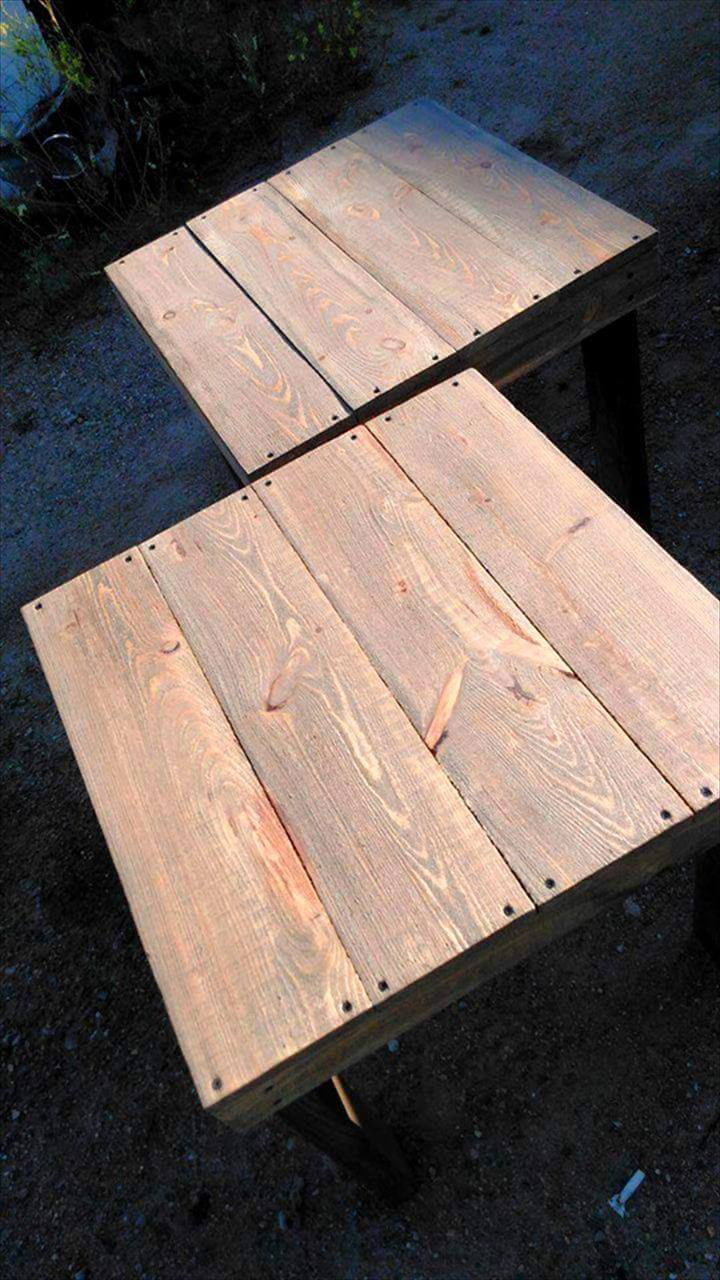 To shape these small and cute end tables for your living room the small cut pallet slat pieces have been used to install the top as well as the leggy support at the base.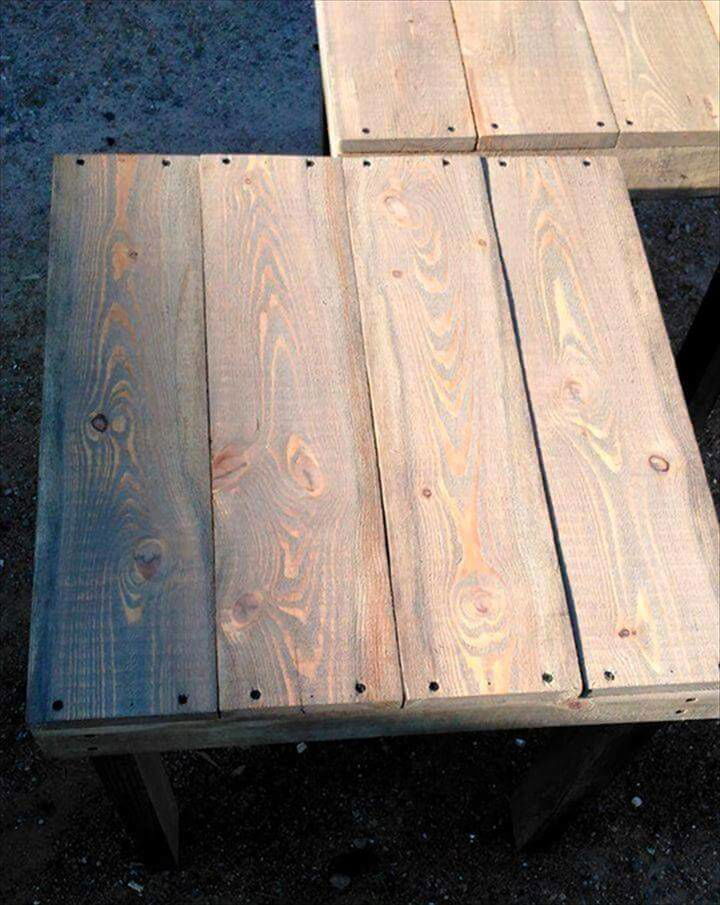 The small cut pallet slat or plank pieces have been stacked together forming the end table tops with four piece and nails with the strokes of hammer has been used to get them done.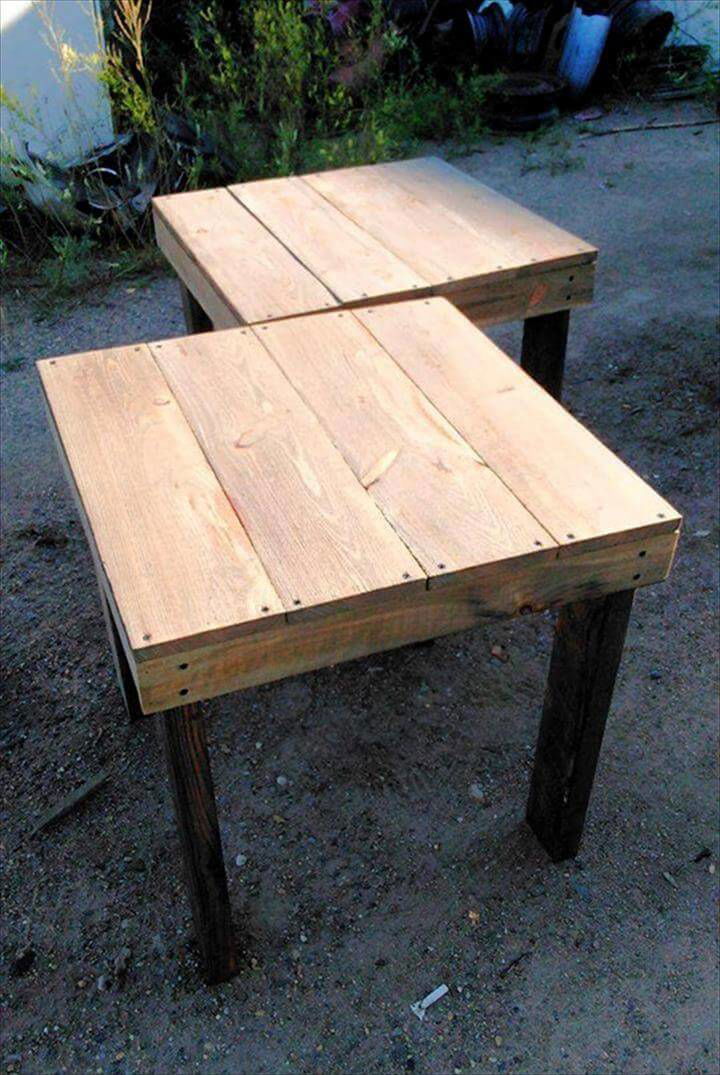 A little big in size pallet slat or plank pieces have been tucked under the top using the nails to serve the end tables as the sturdy and strong legs and you can give them the desired height using the slat of that length.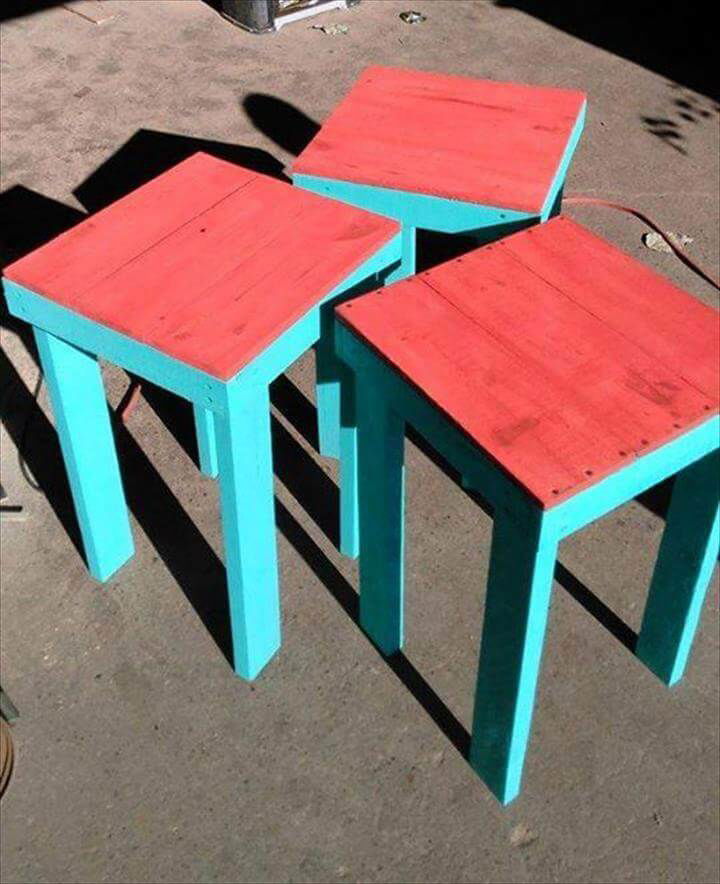 Last step would the staining of the end tables which has been first sanded well so that you get a smooth surface area and get the plain finish with the stain hues of paint colors of your choice.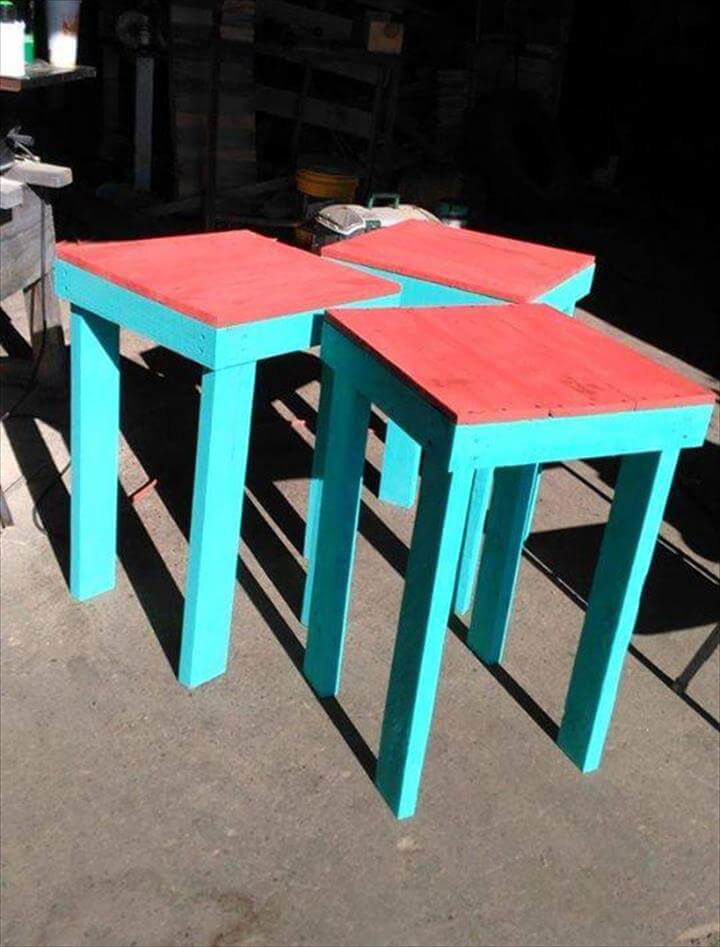 Here these small and cute looking pallet end tables have been stained in double shades like the pink shade at the top and the turquoise blue at the legs making the end tables look damn adorable.
Made by: Brittany Dahlvang