We all differ from each other due to changed behaviors and different types of thinking! Everyone has a unique creative genius inside and everyone analyze a given subject or object with a different perspective of thinking! This is what that is responsible for innovative variations in ideas of pallet wood recycling and today we can see a big creative DIY projects world all bases on genius approaches of DIYers! Here is a one more unique use of pallets to see in shape of this DIY colorful pallet coffee table, comes with a box and a candle holder inlay and is made of only a one pallet board modified a little!
Pallet chocks have been finished with caster wheels for rolling legs to this pallet coffee table and a mini pallet size would be the whole supply to do this awesome coffee table project!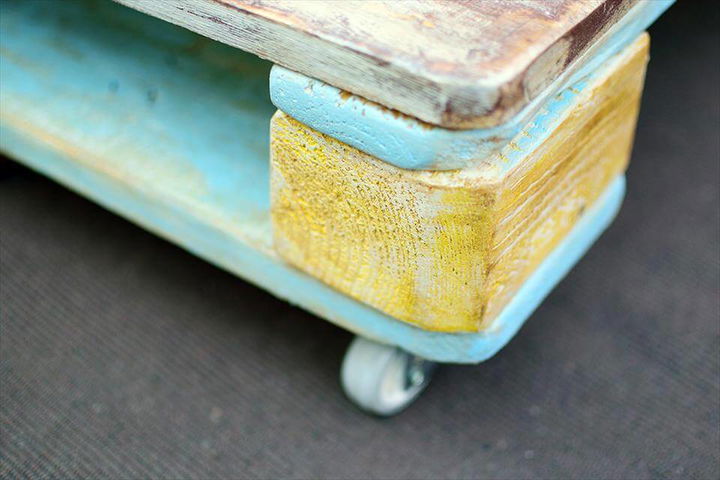 From modern to rustic to shabby chic, this coffee table can stay as a dainty piece of furniture in every type of environment!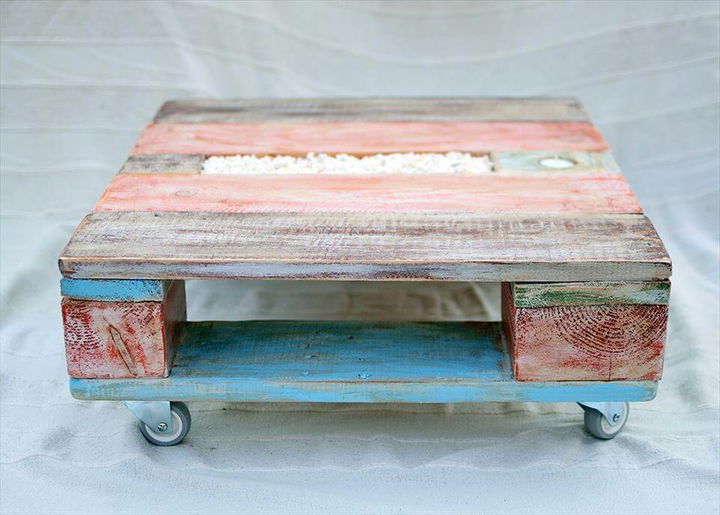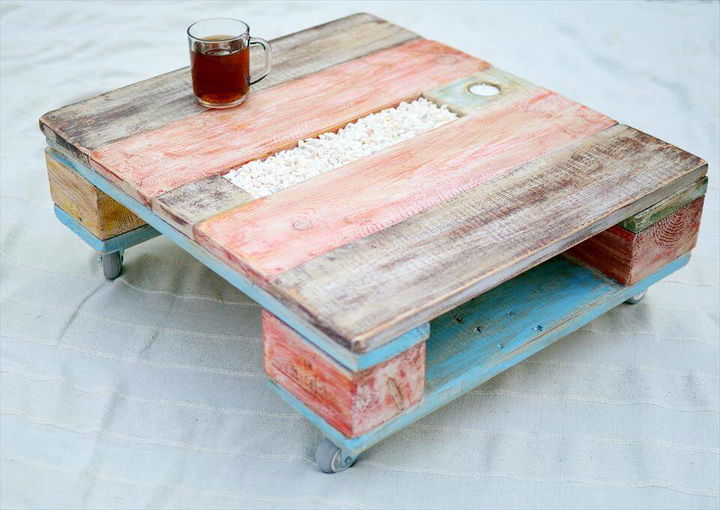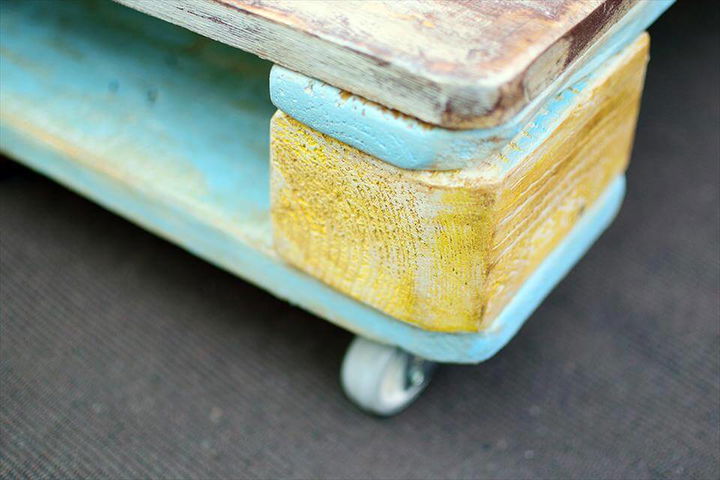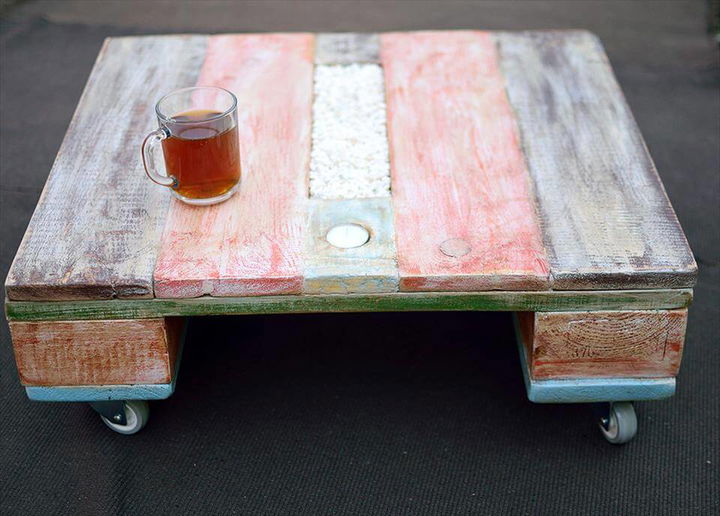 Submitted By: Pallet Perfect