Here we are going to provide you the creative details about construction of a wooden console that will surprise all with its dual functional behavior! Here this enchanting DIY pallet coffee table or TV unit has been made by putting together pallet planks of both dark and bright tones of wood! The dual tone wooden appearance makes it look fab and diagonal stripe patterned top brings a highly unique style to it!
This one-of-kind piece of pallet-made table has also been added with a lower shelf, helps you to store your extra goods! These are also the final coats of stain and varnish that makes its surfaces more visually pleasing and sparkling! Clone this table using free pallets and let it serve to your various functional purposes like it can be most deserving wooden entity to use as a media unit or TV console and can be placed in front of a couch or sofa as a stimulating pallet coffee table!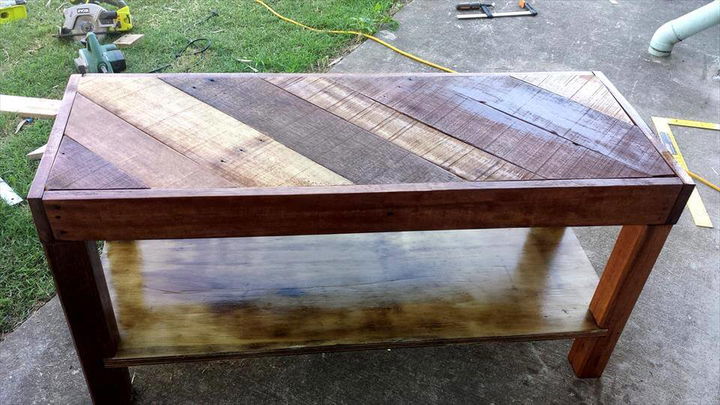 Lower shelf here has been fixed in cuts made in the legs! The shelf has been also been finished with wooden oil to gain a spark on wood grains!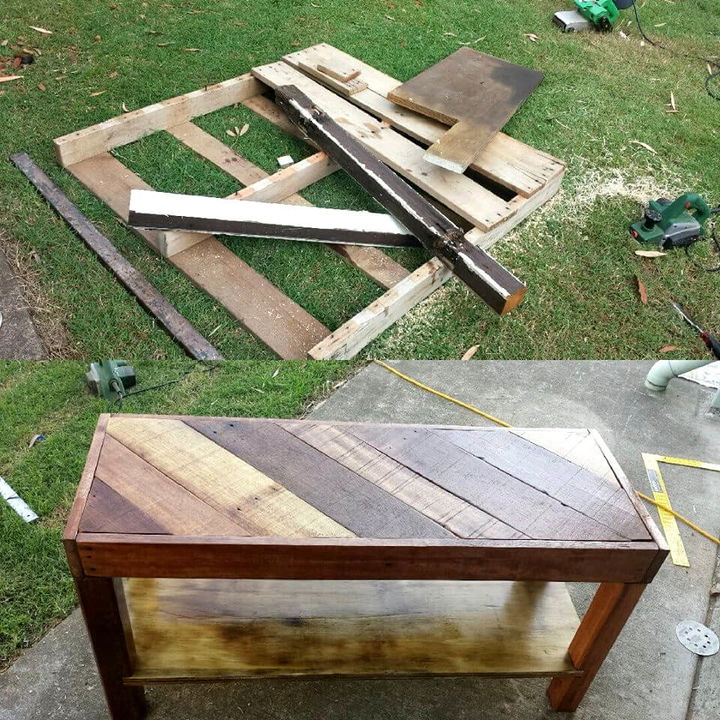 Wooden stripes to create alluring diagonal stripe pattern, have been plucked apart from a rustic pallet board, use the thicker slats for trimming of top!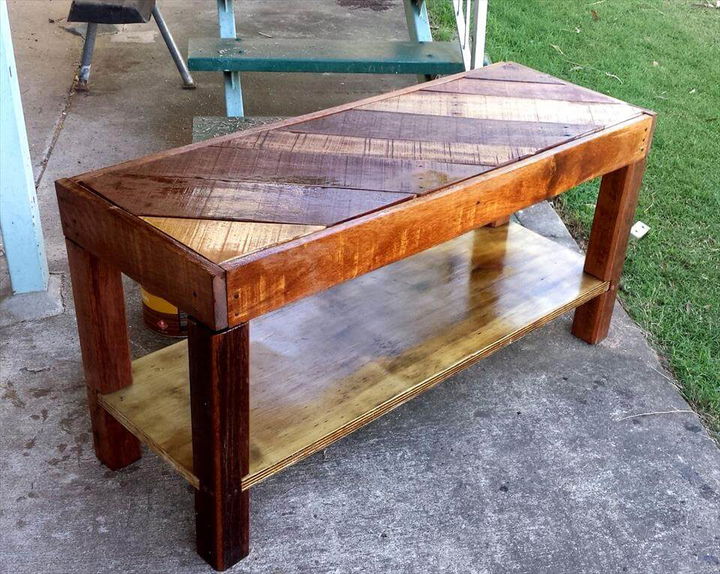 Now this wooden table is all ready to decide for a media or living room, can hold a TV screen over its top and also a flower vase if you are going to use it as a TV unit or coffee table respectively!
Made by: Cameron Lund