Here would like to draw you attention to custom pallet home improvement projects! The only intention behind sharing these lovely pallet projects with you is to boost your creative sense for smart recycling of pallets! Being short space, is mostly taken a serious issue, if you are going through this in your living room then here is a listed pallet wood solution for it! Maximize your living room interior space by installing a the given fireplace mantel media wall! This will give you an accent wooden fireplace mantel, a TV stand and lovely wooden background without using plenty of inches of your living room!
Next here is to build the custom sitting sets with pallets! Sitting sets for your patios, indoor sitting sets and also the custom occasional garden sitting sets! Shapes of pallets are super easy to stack for beautiful seats and can serve well as tabletops at the same time! This is the whole idea to build custom seats and tables out of pallets! Extract more details from the given patio sitting set!
Boost wall decors by making use of leftover pallet slats! Change them into geometrical display units custom decorative shelves that may come with custom hanging hooks for an enhanced functionality!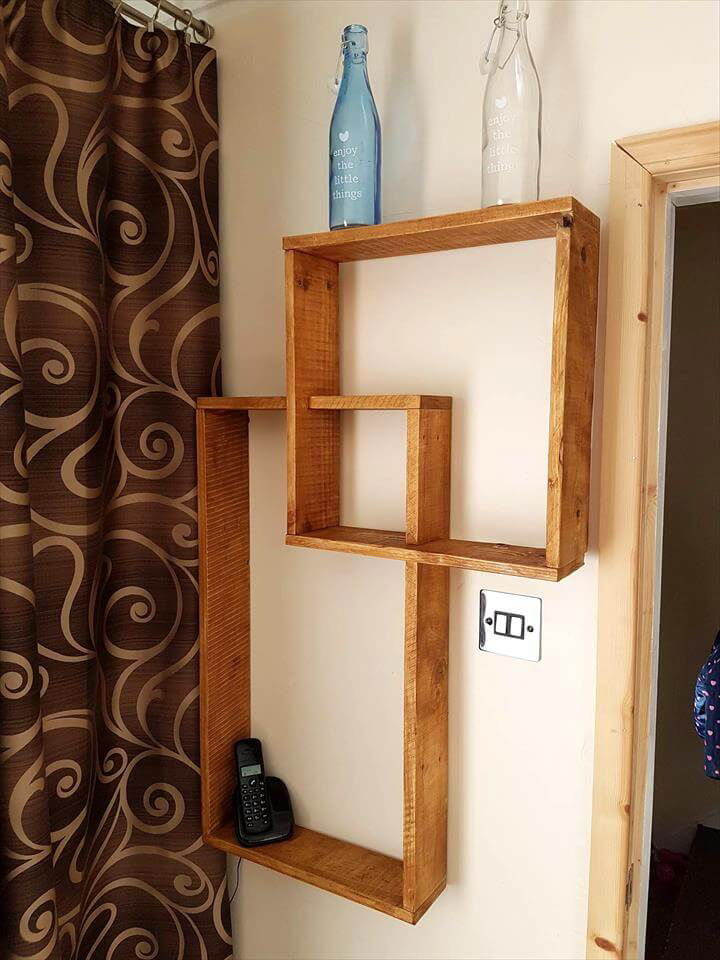 Make fetching display units by using the straight pallet leftover planks! Join the planks together and build the hollow square frames which can be hanged on wall easily to display your decors as you can see!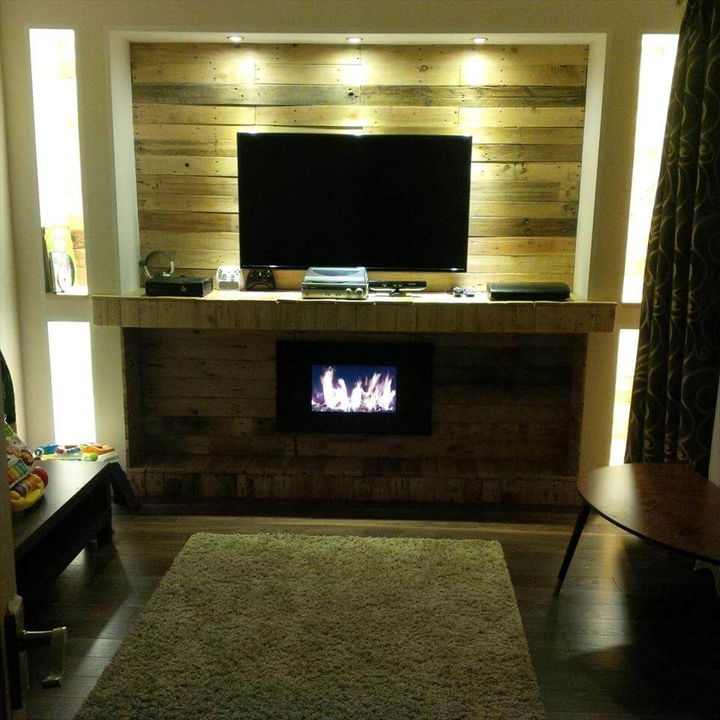 Here a whole fireplace wall has been remodeled with pallet! A little bit pallet wall paneling has been done to turn the fireplace into an attractive wooden background! Then a fireplace mantel has been installed on which the LCD stand like a charm with couple of surrounding decors!

Here you can see another eye-catching use of pallets slats! A fetching wall shelf has been made using a few of pallet slats and it comes also with a coat rack as its bottom portions comes with lot of metal hooks!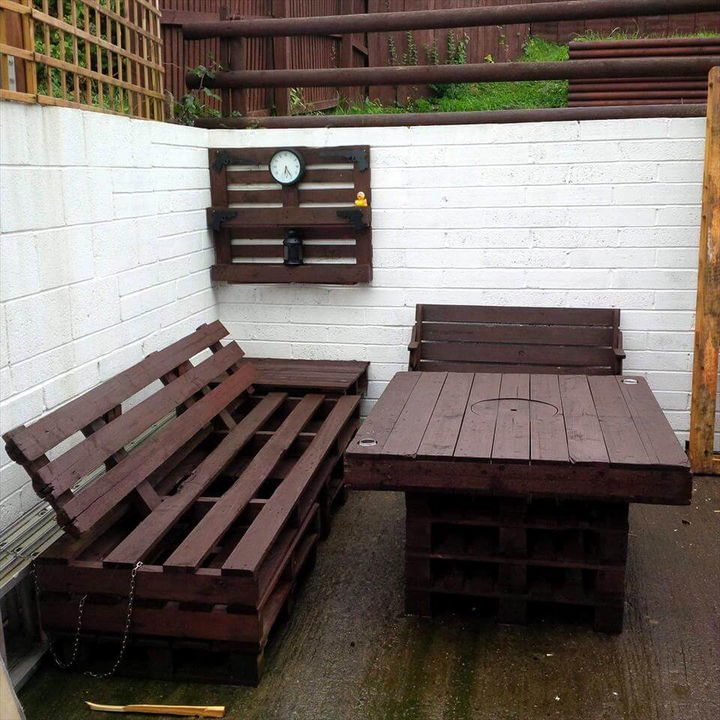 What a beautiful sitting set, gained for a patio! Stack whole pallets and use also custom modified parts of them to clone this brilliant sitting pallet sofa set! Here a little modified pallet board hangs on the wall as a display unit and also holds a clock!
Made by: Patryk Trojanowski