Today's sharing is all about pallet decking and custom exterior home improvements! We would like to draw you attention toward this DIY pallet deck that has completely been done with pallets! First of all an area has been selected having suitable weather conditions and then area for a raised wooden floor has been marked! Here primary layer of floor has been installed using rough pallet boards while the final layer has been done using separated pallet slats that has been filled flat with straight alignments for a super solid and smoother look of deck floor, then entire floor has been stained for a special dark or choco tone of wood!
After the pallet deck has been done then a sitting sofa set has also been completed with pallets which contains a big pallet sofa and a big pallet coffee table, both built in block style for a solid look! Some accent planters have been put around the boundary of deck floor for amazing natural garnishing and also for a warm welcome of your guests!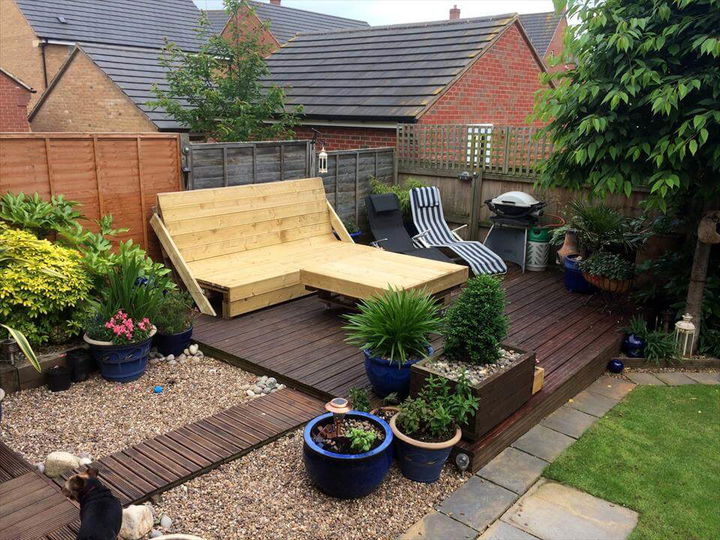 Some of the area of the deck has been filled with pebble stones for a great aesthetic value, to connect the two portions of deck a walkway has also been installed with remaining supply of pallets!
Two loungers and a BBQ grill has also made a part of this deck for any time BBQ parties there along with enjoying weather in full!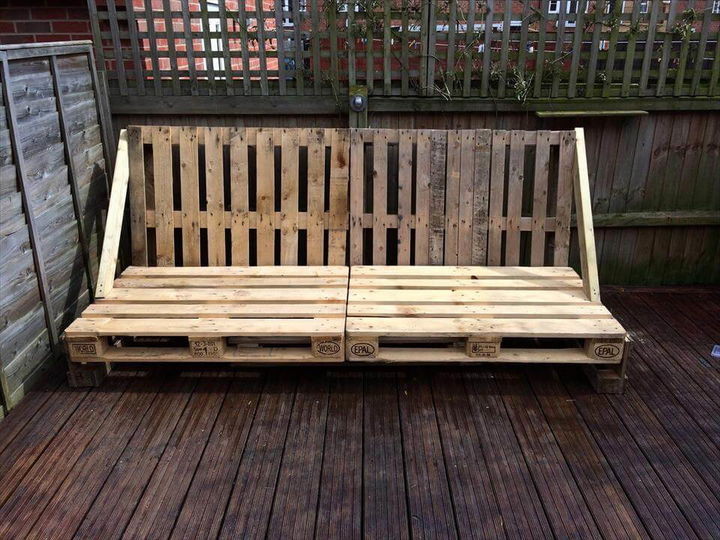 For sofa installation, 2 Euro pallets have been put together flat and fastened tight with hardware, the berth of the sofa is ready! Now put the pallet frames with no dice sections, to install the backrest and also add the wooden braces or angled wooden supports to hold the berth and backrest strongly in L-shape!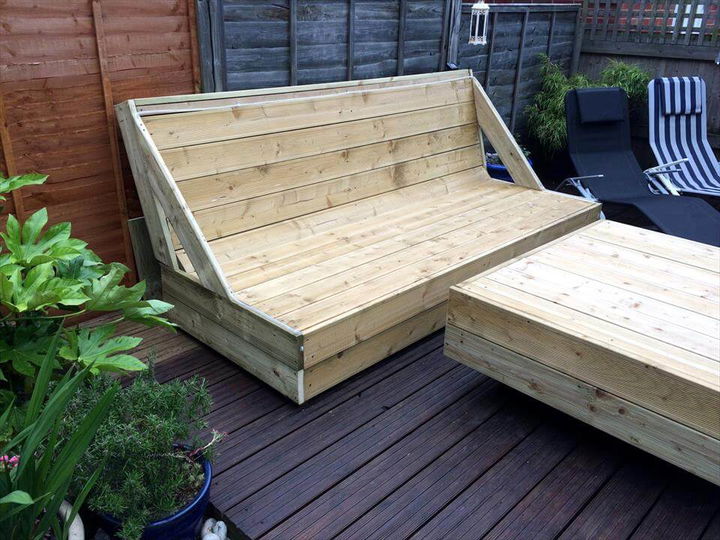 Now go for a total filling and let the entire sofa come with all solid filled surfaces and sharp sizes, pile up 2 pallet board and fill solid with pallet planks for a block style coffee table also!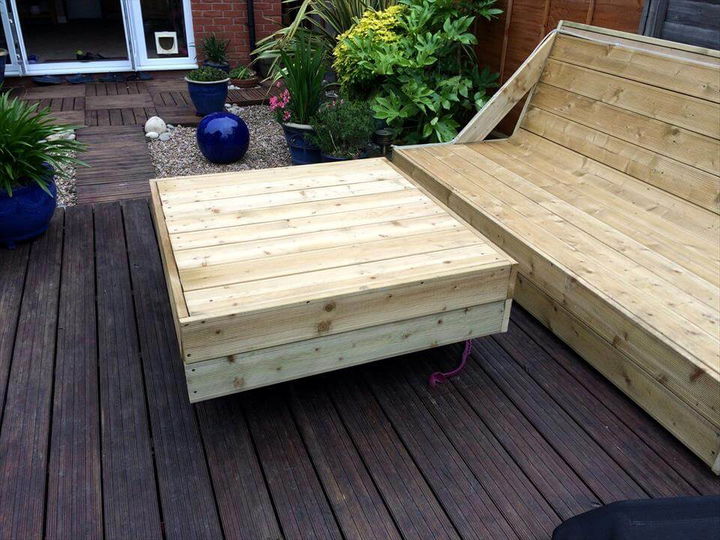 The addition of this sofa and coffee table set bring a party vibe to entire deck and you can add multiple seats according to number of family members!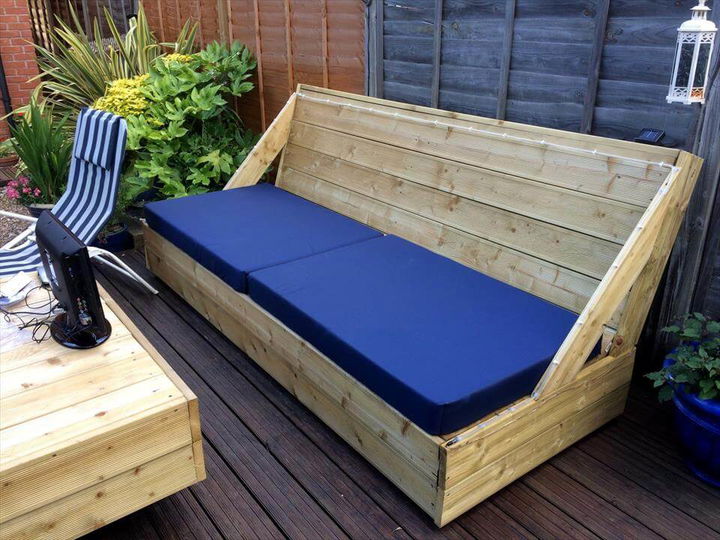 Add the foam mattress to sofa berth and just make it super soft to sit while catching some rays at this deck or just doing rest of office task in open natural environment!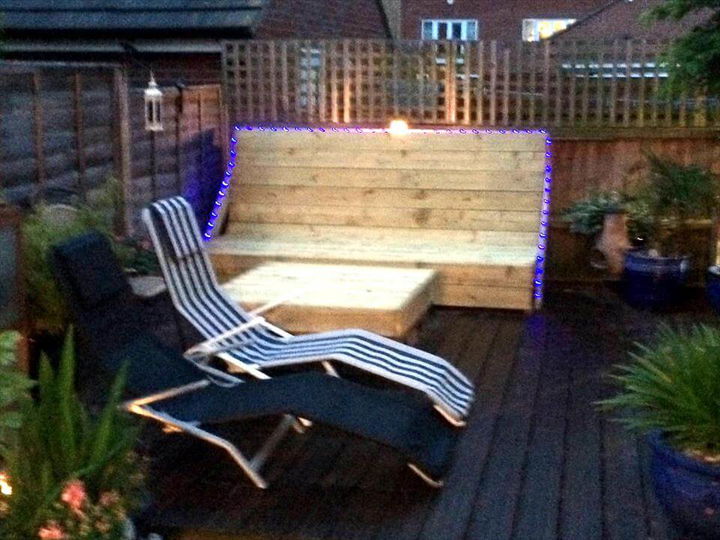 Final step is the garnishing of deck which has been done by using accent planters, lights across the boundary of sofa  and by installing some solar lights around the deck boundary!
Made by Pep Riotto