People running out of budget can excel their lives through DIY for sure! It is the handiest way to get the material and stuff you are in dire need of without causing any further load on our pocket! DIY furniture is now enjoying the extreme value of popularity and one the majorly used material that has given so much creative width to the entire DIY world is the pallet wood! Pallets, if used in a productive way, can incredibly boost up the performance of your home and you can also access the ongoing trends of pallet furniture happily by going with 100% pallet wood medium!
Today! We will through some light on some genius achievements done with pallet wood which are here given as DIY pallet coffee table ideas, all these ideas point towards the most ingenious and innovative approaches to pallet wood furniture that yield to a different table design each time! Coffee table has so much participation to our lives, that's why we are sharing here this low-cost coffee table ideas and DIY Pallet sofa ideas for your outdoor and living room to not to miss out this elegant piece of furniture due to a shortage of money and also as your hobby to make handy projects!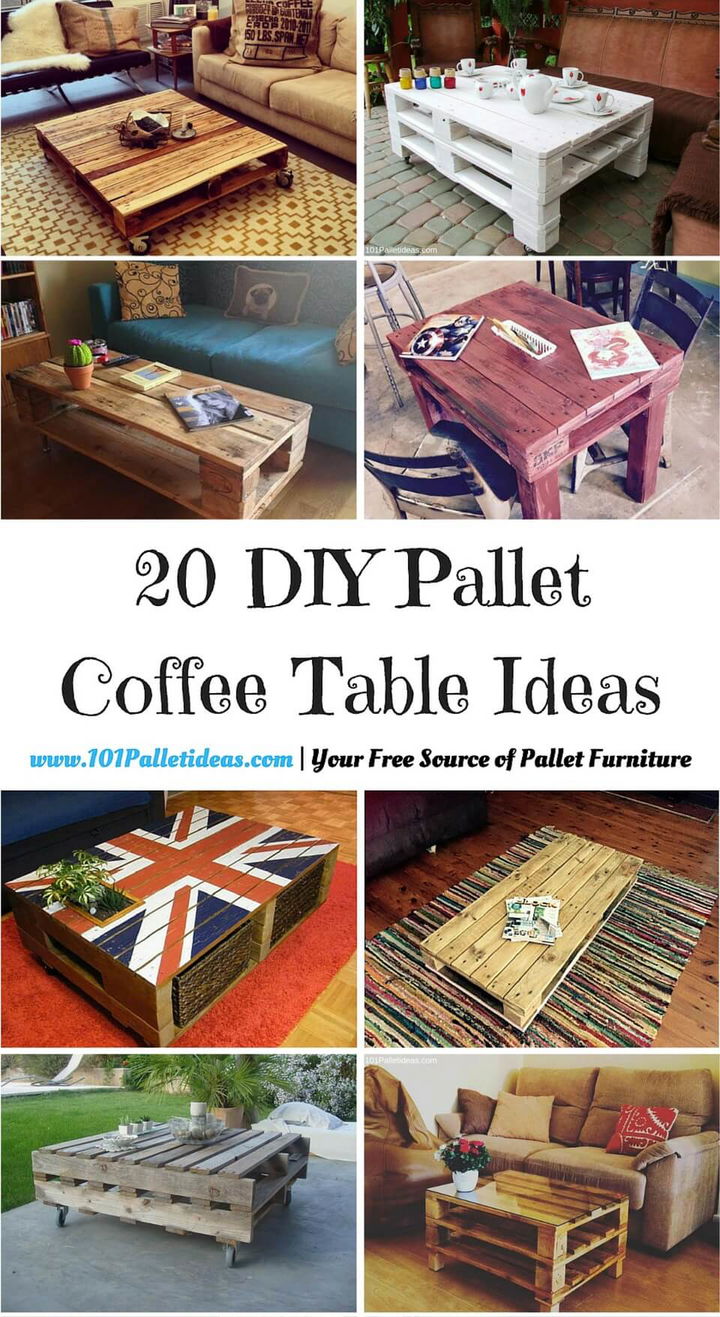 Chic White Pallet Patio Coffee Table: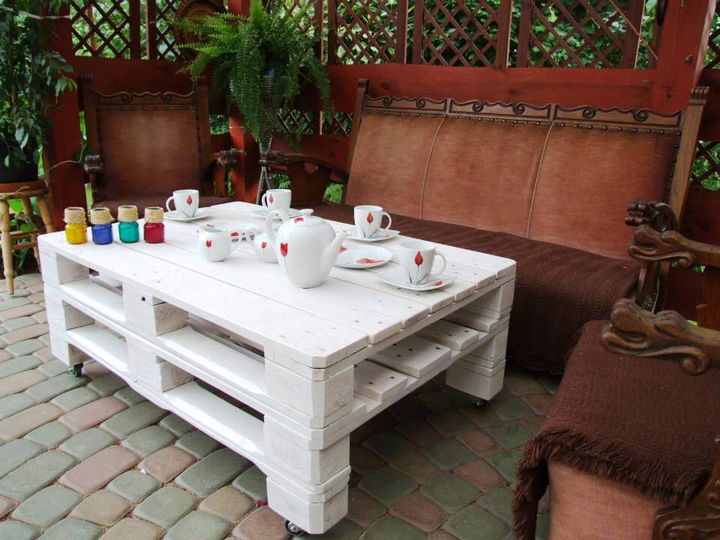 2 Tiered Pallet Coffee Table: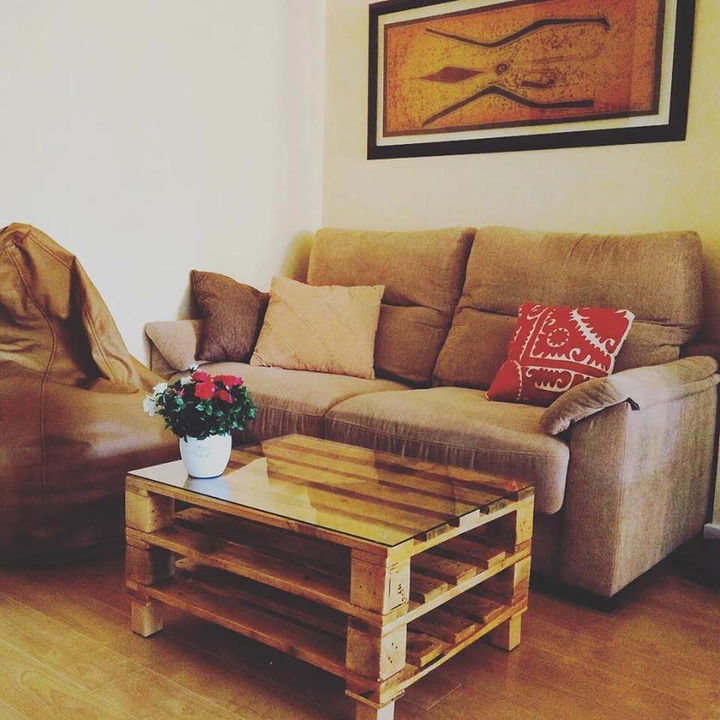 Union Jack Pallet Coffee Table: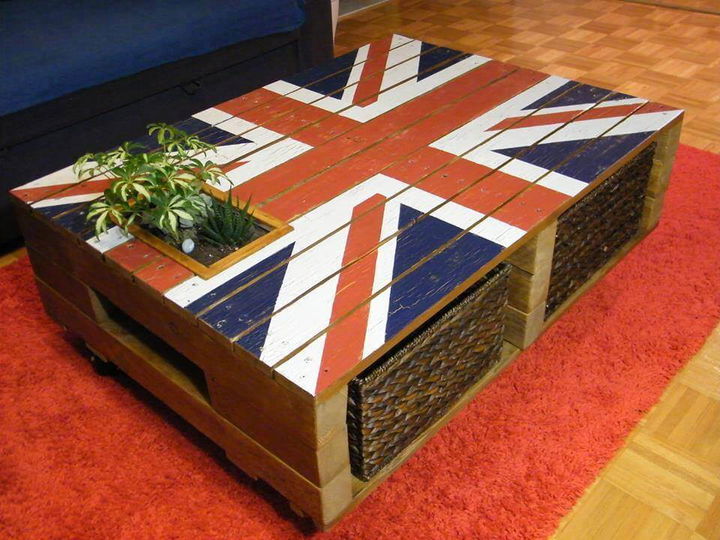 Green Pallet Coffee Table with Hairpin Metal Legs!