Going through an ultimate hot weather of the year and have no beverage bar, it just does not make any sense! There can be much more benefits of beverage bars at your outdoor than you can count! Along with a delightful visual of that particular outdoor area, the outdoor bars also bring a party vibe to that space so this all suggests that some special drink stations are must to add to your backyard or green spaces if you want this extra hot season enjoyable! For all outdoor party lovers, the DIY is presenting here this DIY pallet bar project with custom installed chevron shelter for sun protection, personalized also with a name plate written over custom letters really raises the visual of the bar to peak!
This wooden pallet bar can also be an interesting and praiseworthy gift for a Father's Day and you can simply install it with your own hands to earn more love of your Father as handmade gifts speak more for your sincerity and love for that particular person receiving the gift!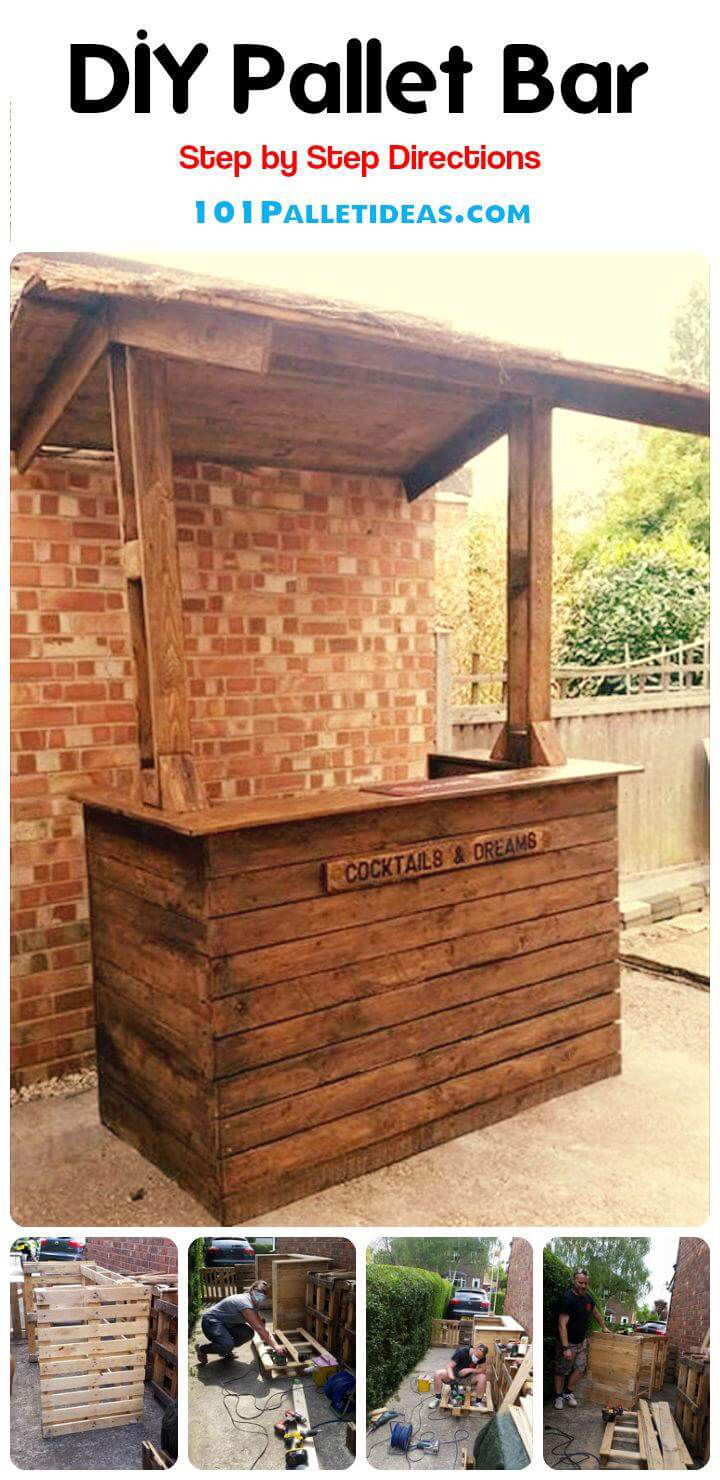 Construction would not be a big hassle if you follow the full pallet projects, gives all comprehensive details about how to construct the model precisely, how to finish the model for lasting stay and how to personalize your finally finished bar for bigger statements!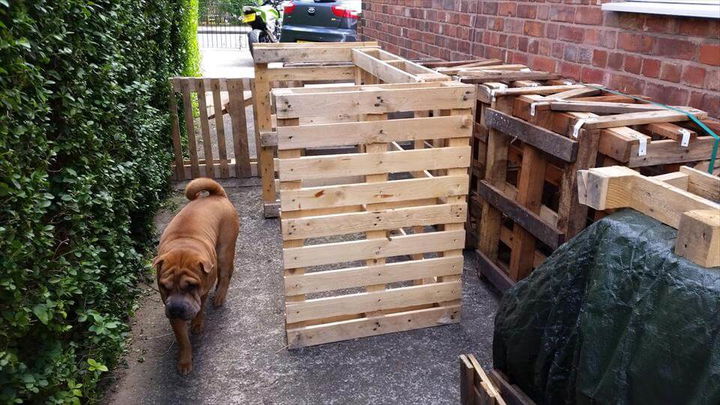 You should make a decision first about the size of the bar, after you decide the right one size for your space, you can simply put together some rough pallet boards just for a little guess of that particular size! See the arrangements of 3 pallet boards here, two smaller one have bee gained for the sides while one bigger one gives the robust bar-front!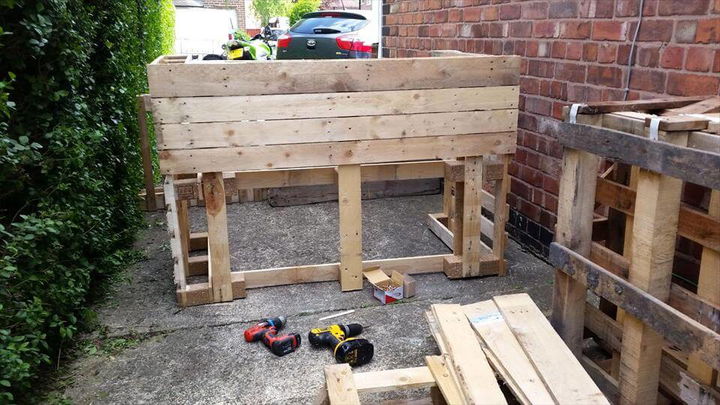 Just now just be a little professional and create a filled look of the bar and simple saw the individual pallet lengths to get the right sizes for filled overlay wooden layer! You can simple pluck the pallet lengths apart from pallet boards which are to use here to make the whole design look solid!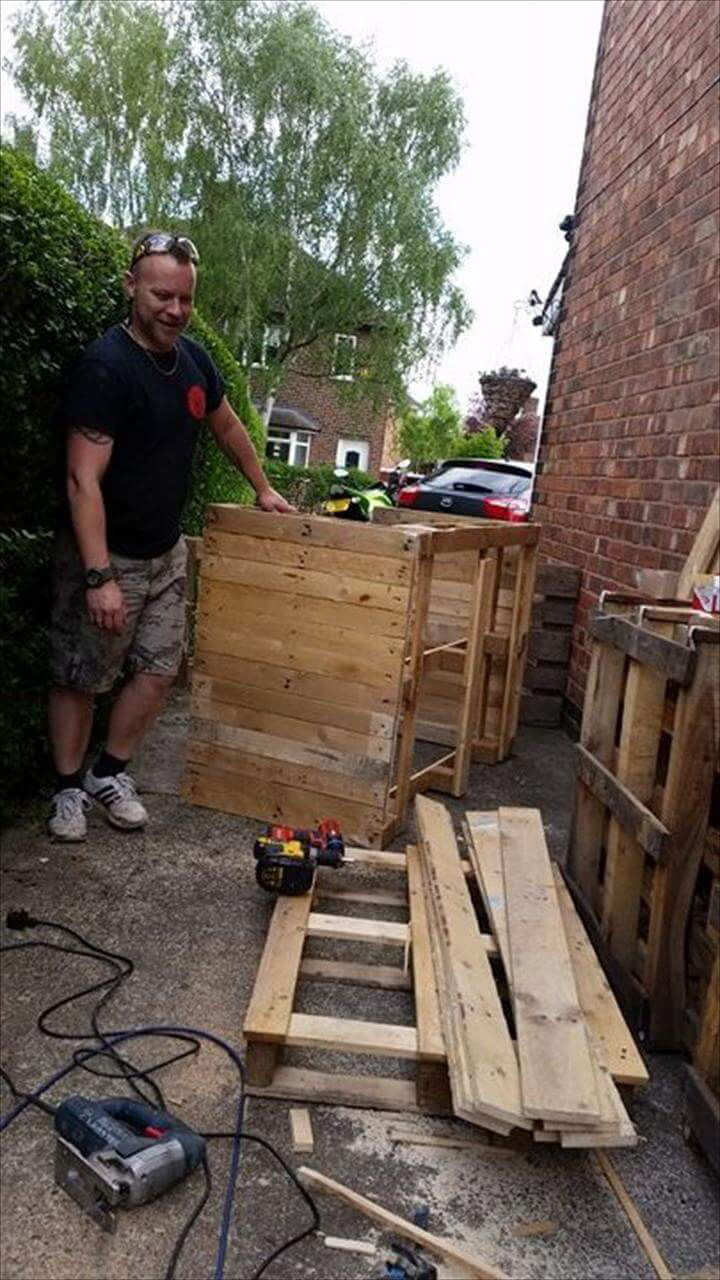 Really want to go for an instant dismantling of pallets, just help your self with mind-blowing electrical solutions for it, use the sawzall to do so, you can easily cut the nails with sawzall blades that keep on holding the pallet planks to pallet frames! Here most of construction has been done using electrical tools!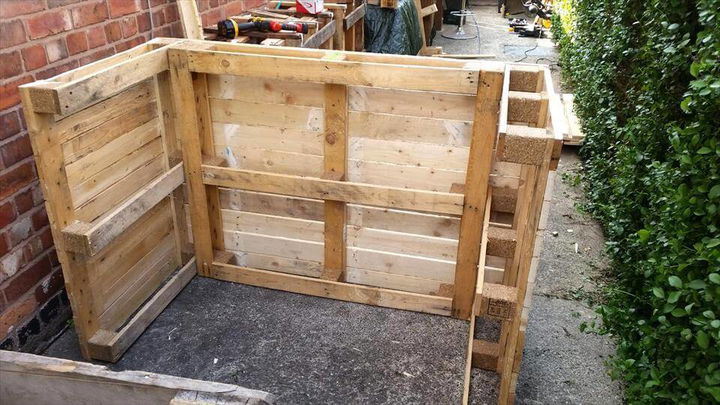 All you need to do here is to remove the deck boards from pallet boards building the base frame of the bar and then reinstall the deck boards, but 2nd time they should be more tightly packed and filled in a solid ways as you can see!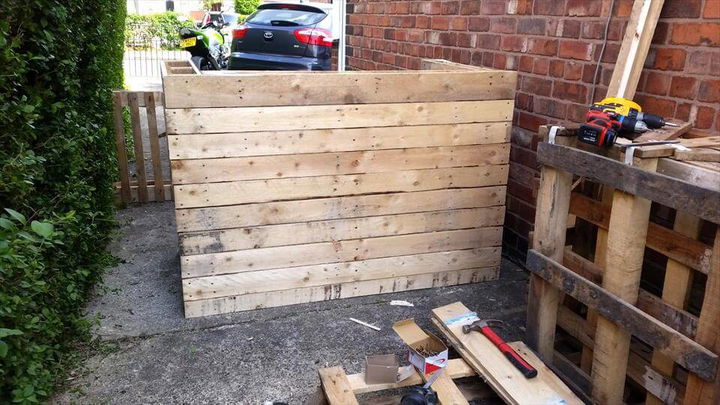 Again tight filling of pallet deck boards gives here the solid front of this wooden bar and these are the basic steps involved for entire construction of lasting base of bar!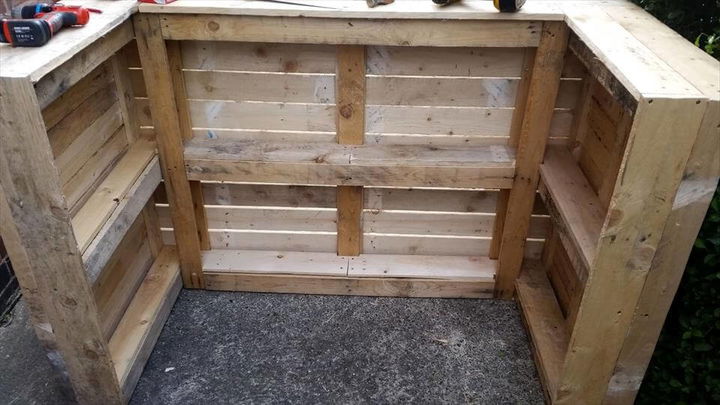 Here you will see sensational work done by the already built in dice section in the pallet boards, serving here as beautiful pockets or storage shelves, you would all need there in your final bar for storage of extra stock of beverage bottles!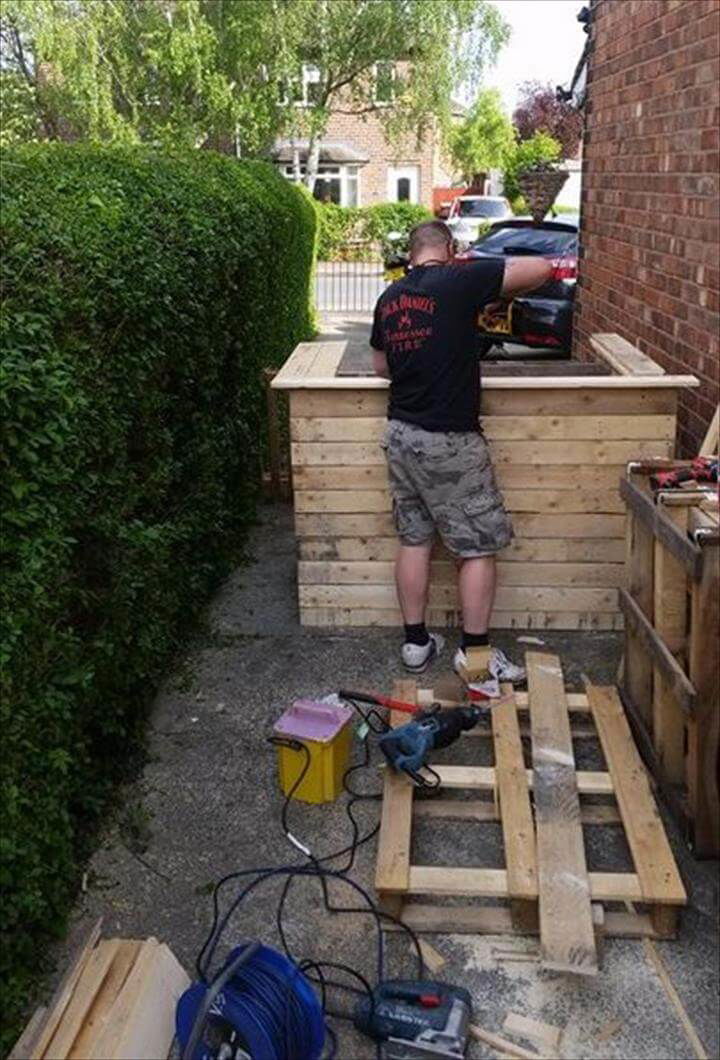 Construction of bar counter will also not be big hassle here, just use the leftover pallet planks for building counter top, just pick the pallet planks, set them to their decided position over the base and just add the screws using screw gun to make it fixed in that particular position! By doing so you will soon be able to get a fab counter top for your bar, make it a little edged outward just to mimic those superbly elegant manufactured bar designs!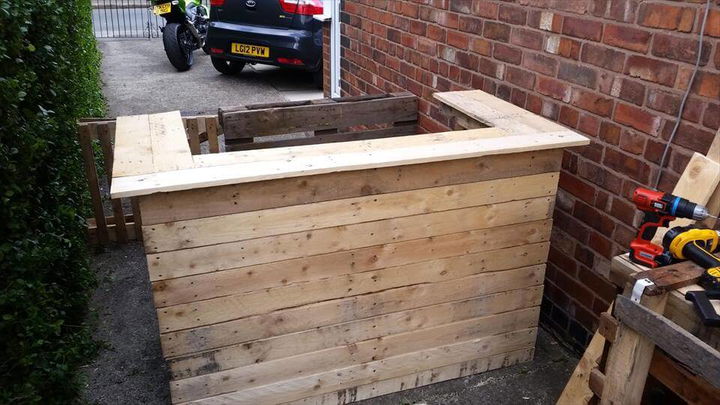 After you install the bar counter, half of your work is done, if you don't want to add a shelter or a roof, then the design is all ready to serve at your indoor or outdoor, but here it has been decided to give it a nice finish for an alluring dark brown wood tone and also for unbeatable weather and water protection!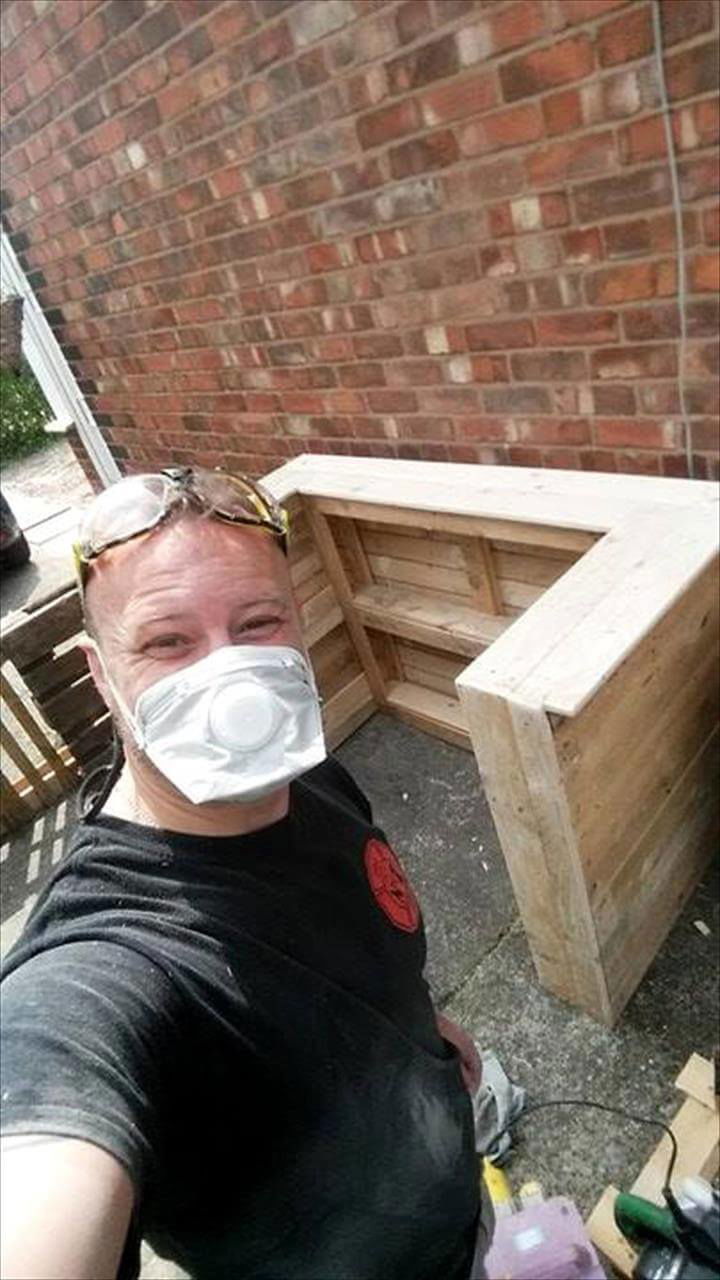 Inspect the newly build sides and then go for a total overhauling so that final design would be all lasting and has a better visual as well! Do use the mask to not let the wooden dust enter your nose and do wear also the safety gloves to be safe from injuries mostly caused by the popped up splinter while doing any king of wood work!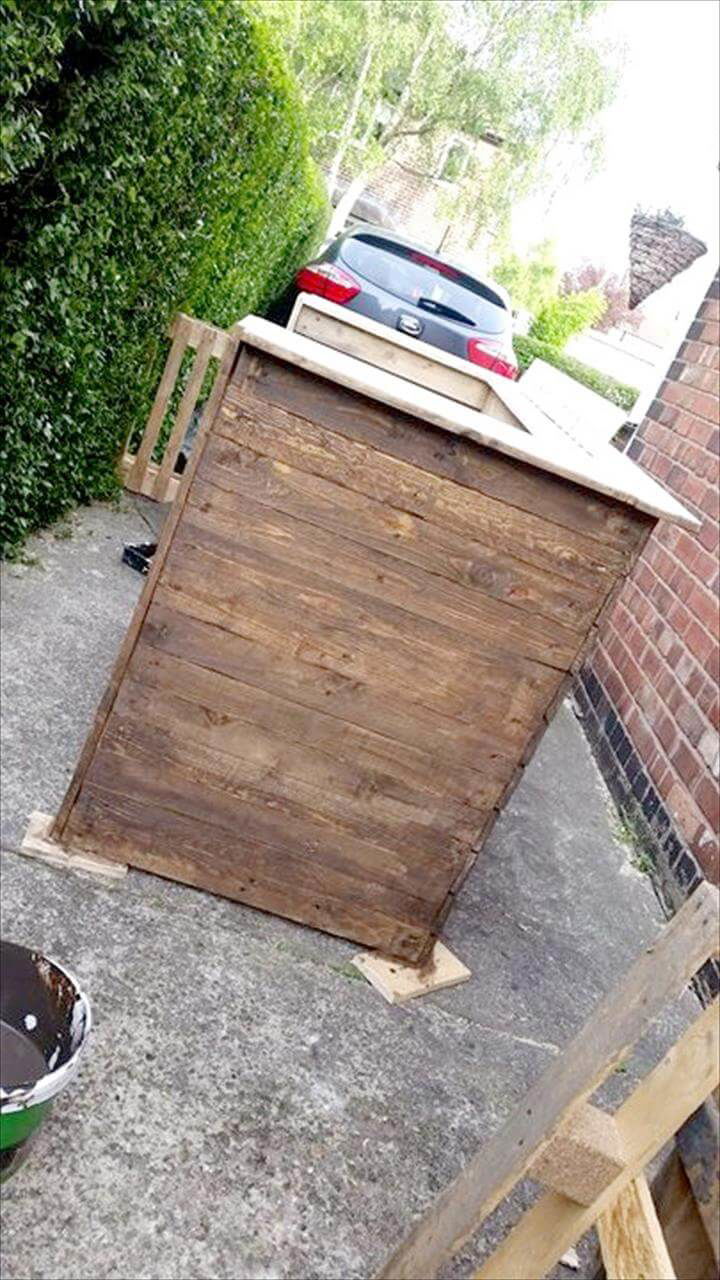 After getting satisfied from the constructed model, you can just plan a nice finish for it, here it has been decided to make it all stained in dark brown so darker coats of stain have been applied just by raising the entire bar model on some leftover wooden supports!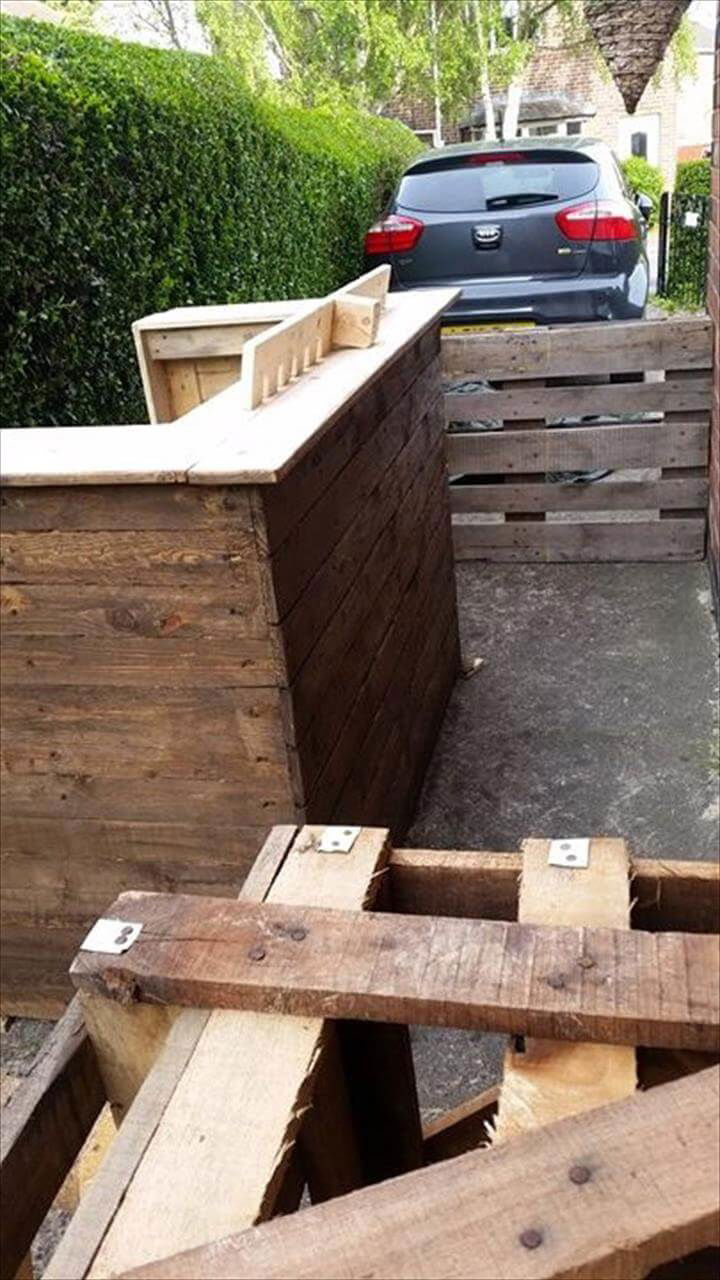 Stain is all a perfect choice when you just only want to change the wood tone of your finally finished wooden products, for any other custom appearance the paint is the most mind-blowing option always!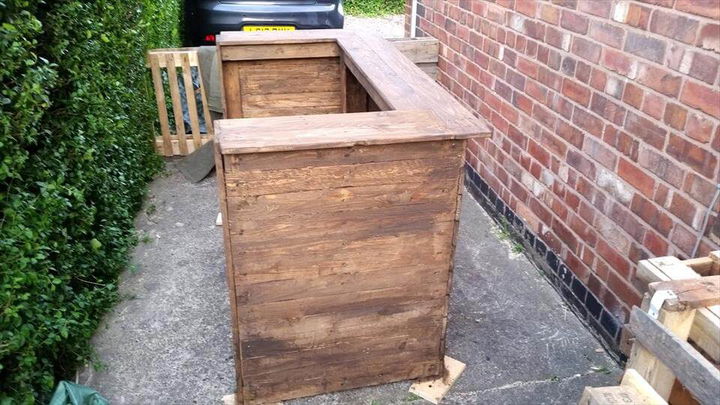 Just keep the patience and let the stain coats setter down well over the wood grains, then you can again do a little hand rubbing for overall smoothness and can apply the 2nd stain or polyurethane coat!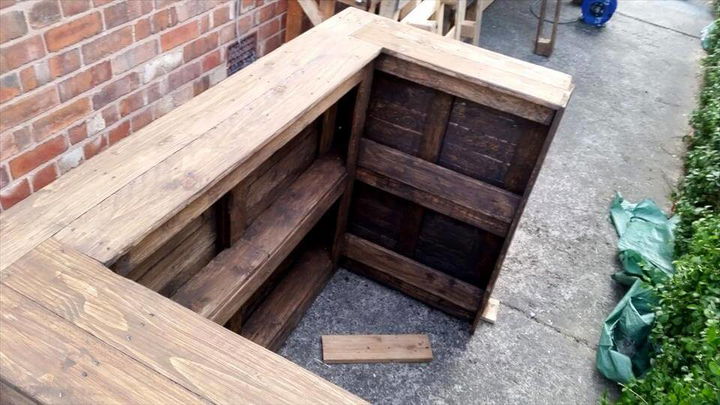 Here again a little sanding has been done to set the stain coat particles well over and in-between the surfaces and this will also remove the stain clots if any that make the surfaces all rough to touch mostly!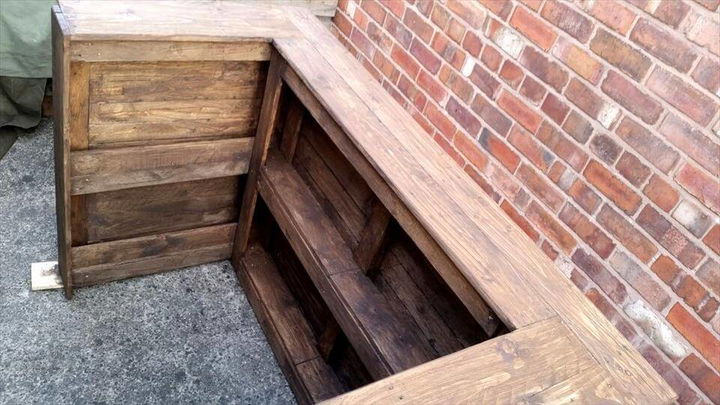 After getting it dried well you can just apply the 2nd varnish, wood oil, epoxy resin or any wooden sealant coat having in your finishing plan, wooden finishing plans differ from nature to nature of wood and you can plan a finish also according to your pallet wood species!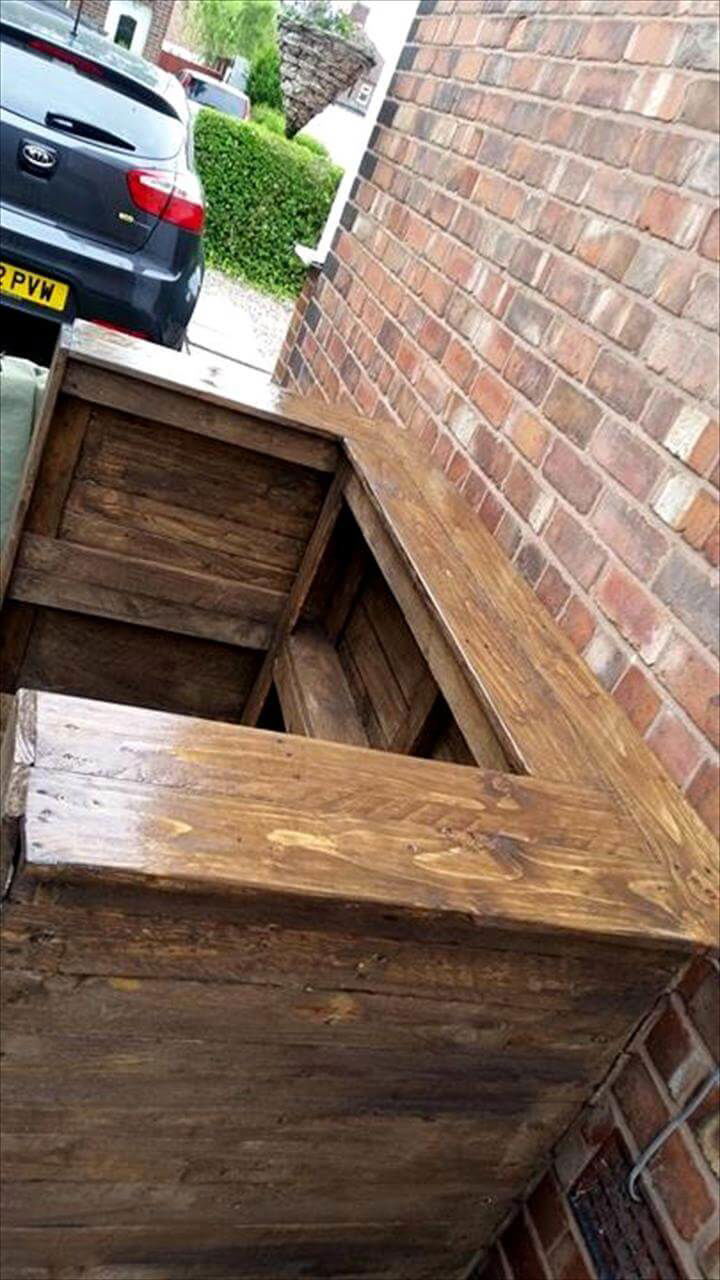 Here it has been finished with the final varnish coats which gives the bewitching shine to surfaces of counter top, wooden oil and water base poly would also be min-blowing suggestions for durable wood finish!