If you are really willing to ask that what to do with pallet leftovers or scrapped slats then given pallet inspiration would tell you all! Get creative with leftover pallet planks and clone this DIY wood pallet coffee table which is today's pallet inspiration! This low-height wooden table can be hired as a conversation starter for any sophisticated outdoor sitting plans! It can also rock in your vintage inspired living rooms due to its mind-blowing antique wooden appeal!
It comes on two flat wooden legs which are actually the mini pallet slabs made by packing the pallet slats flat and in a tight way! Top sits beautifully on the flat wooden legs and has also been fabricated with slatted filling of resized single pallet lengths!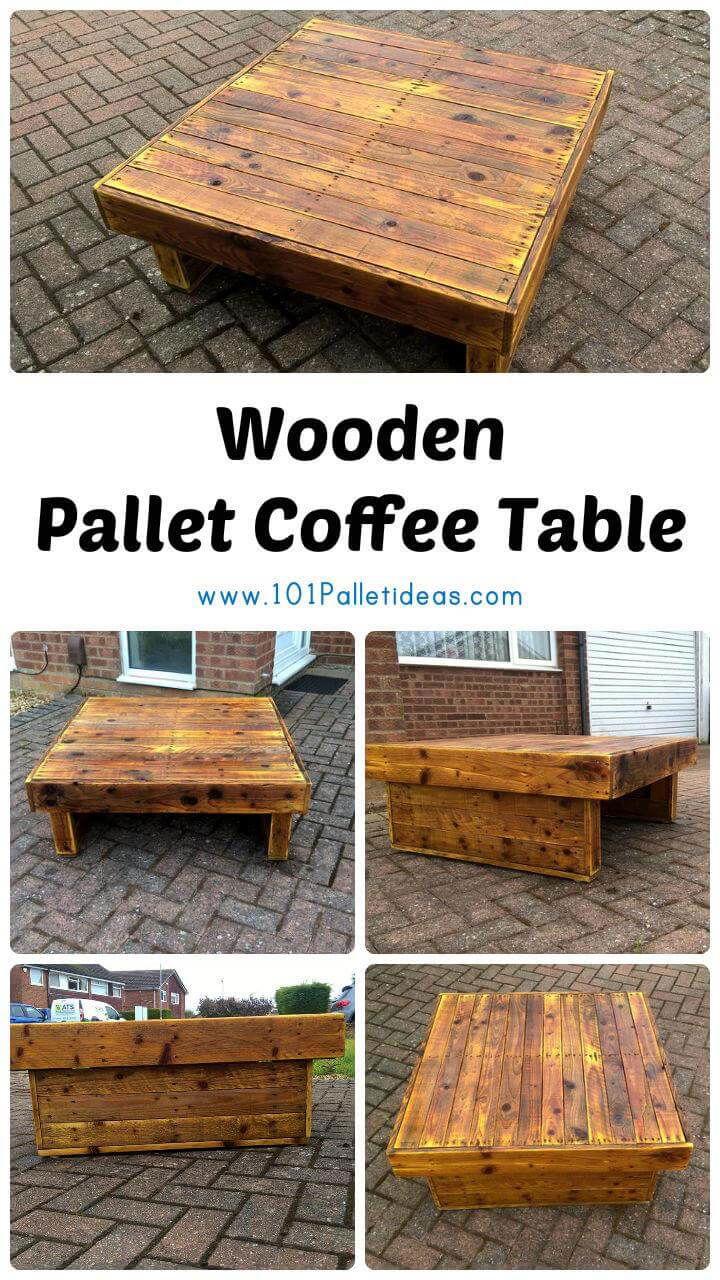 For a graceful brown tone, this hand-built wooden coffee table has been finished with custom wood oil coats that create weatherproofing to it and also bring an alluring spark on the wooden surfaces!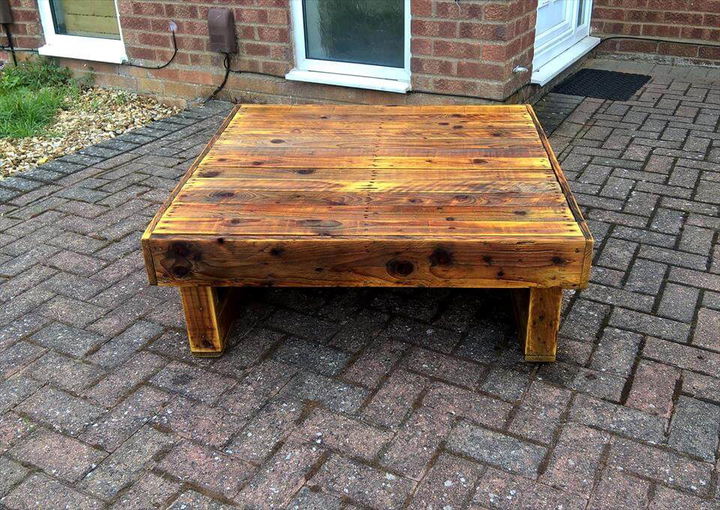 Here is the final piece of furniture you always get to add to all of your sitting plans, the robust coffee table built for free by getting crafty with pallet scrap pieces!

Get also the single pallet slats to duplicate this amazing low but sturdy wooden coffee table, finished to have an enriched wooden character!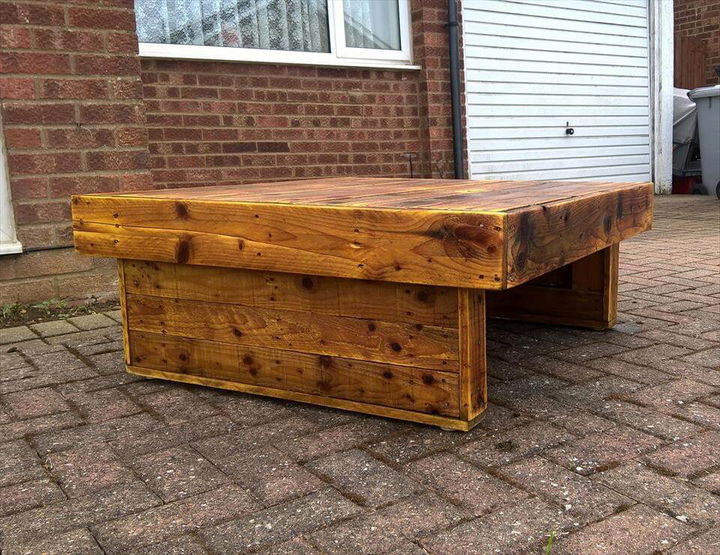 Here total construction would be to build the two slim long wooden rectangles, will serve as legs, and a solid filled square board to make sit perfectly as a top over those study flat hand-built legs!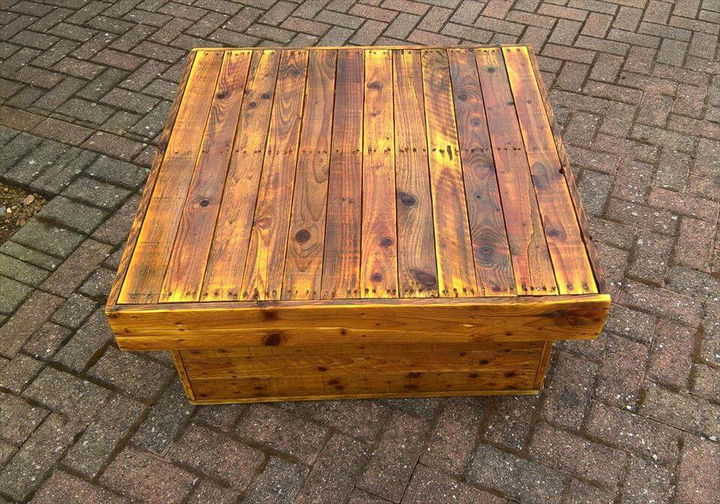 Make the top sit neatly over the flat legs and secure it in place using hardware like nails, nut and bolts and also the screws!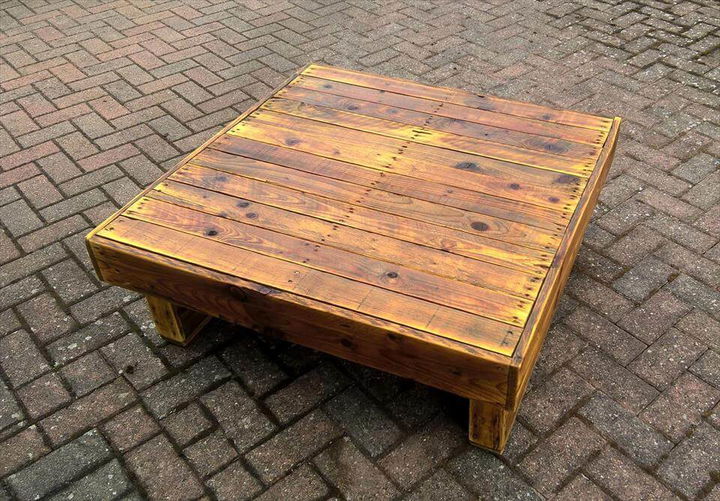 Here for a fertile wooden aesthetic appeal, the pallet coffee table has been finished with custom wood oil coats making the surfaces look a little brown!
Made by: Once A Pallet Time