Get busy with pallets also for precious and low-cost outdoor landscaping! There are tons of pallet projects about sizzling home outdoor improvements! This time we are with this very easy and new DIY pallet terrace deck project, would built for you a relaxing corner at your outdoor! Keep on dismantling pallet skids until you see a large pile of single wooden slats in your front! Now install rough layers of pallets for rough flooring and they give a smoother and patterned overlay to wooden floor using separated pallet slats!
Once you get the desired wooden floor, use the remaining stock of pallets to install a fence wall around the floor! This will bring privacy and more significance to your terrace! Make you installed wooden floor and fence wall weather protected by applying stain coats! Stack remaining pallets for also style-worthy sofa there, may of L-shape! Don't forget to cushion your pallet-made sofa or chairs for extra soft and cozy feeling of sitting comfort!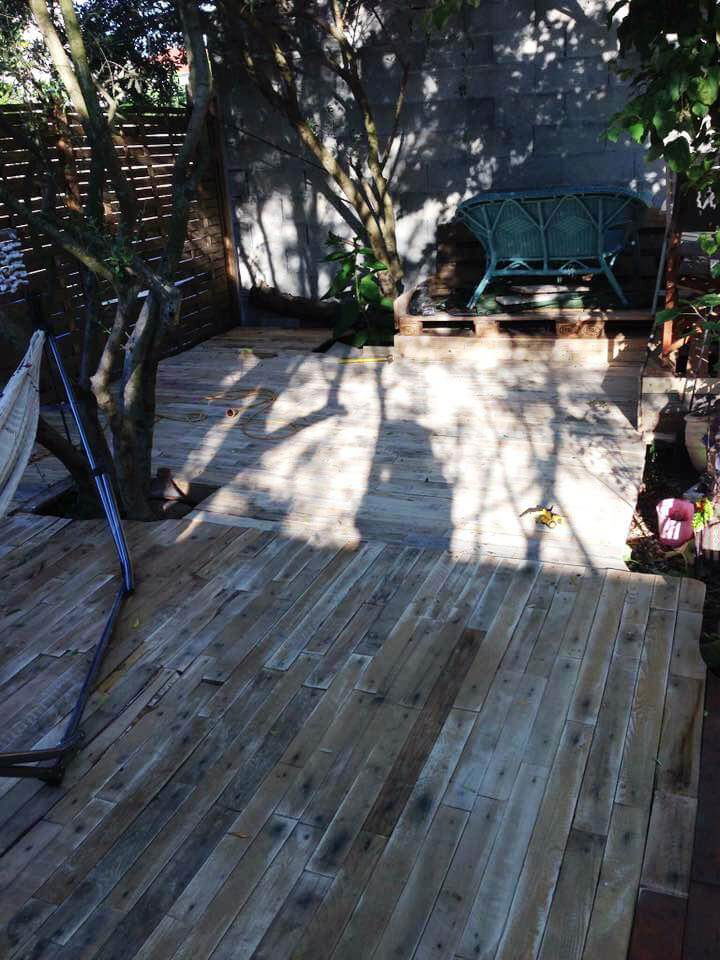 It is all getting popular to get pallet slats for interior wood wall paneling and also for accent wood flooring! The reason behind is that pallets are free and their slats are too easy to work with!
Decide the height and width of your terrace first! Install rough pallet layers to reach your decided height level and just finish the terrace by overlay accent layer of pallet slats! Super easy and simple!
This terrace has been installed to gain a soothing corner at outdoor! It would all get your attention while willing to enjoy nature or need to relax!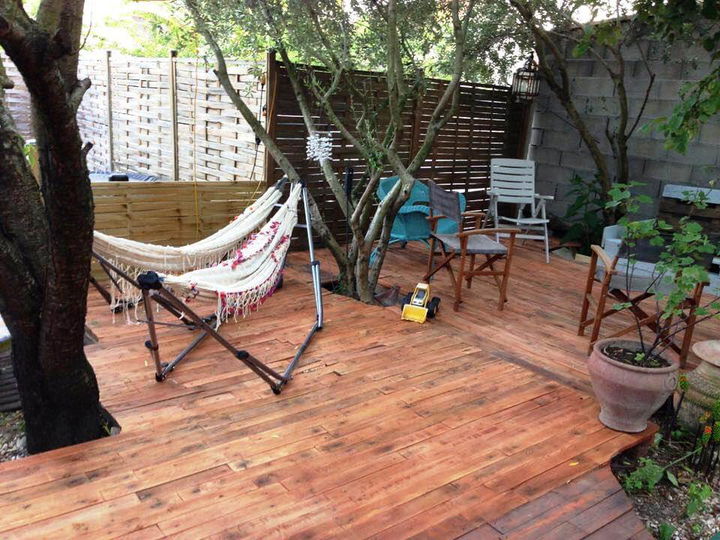 Drag your rockers, sofas and also other types of sitting furniture to this pallet-made terrace and have fun!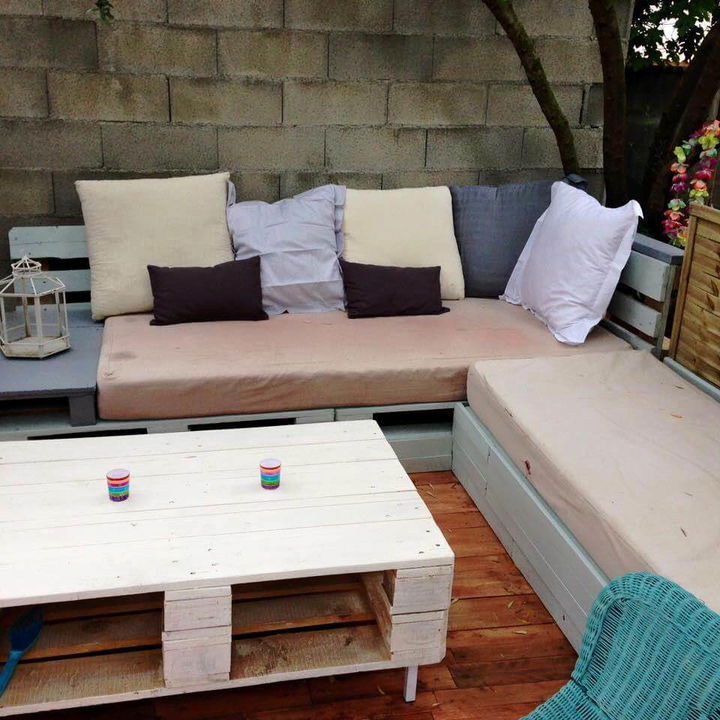 Here an L-shape pallet sofa and a pallet coffee table have also been installed with pallets! So, installation and organization of this wooden terrace have both been done with pallets!
Made by: Sabrina Tardieux Menouar