Outdoor improvements can really charge us bigger like that of making outdoor shelters, pergolas, garden gazebos! Garden and exterior home fencing, deck flooring and poolside renovations also cause great load on our wallet! Going handmade with pallets can make you get with all these home outdoor improvements and fun setups at no-cost budget plan and don't worry about the the appearance and design you will get all in modern and fashionable way! You can checkout this wood pallet deck project under gazebo that is sure to make any of your outdoor stand out and pleasing to eyes!
Pallet skids have been installed as units to create the wooden floor on a specified deck area! Boards have been floored up according to measurements and have also been modified to get that perfect size for best fit! A pallet shelter has also been made to protect the seated persons from killing sunshine in dead of summers!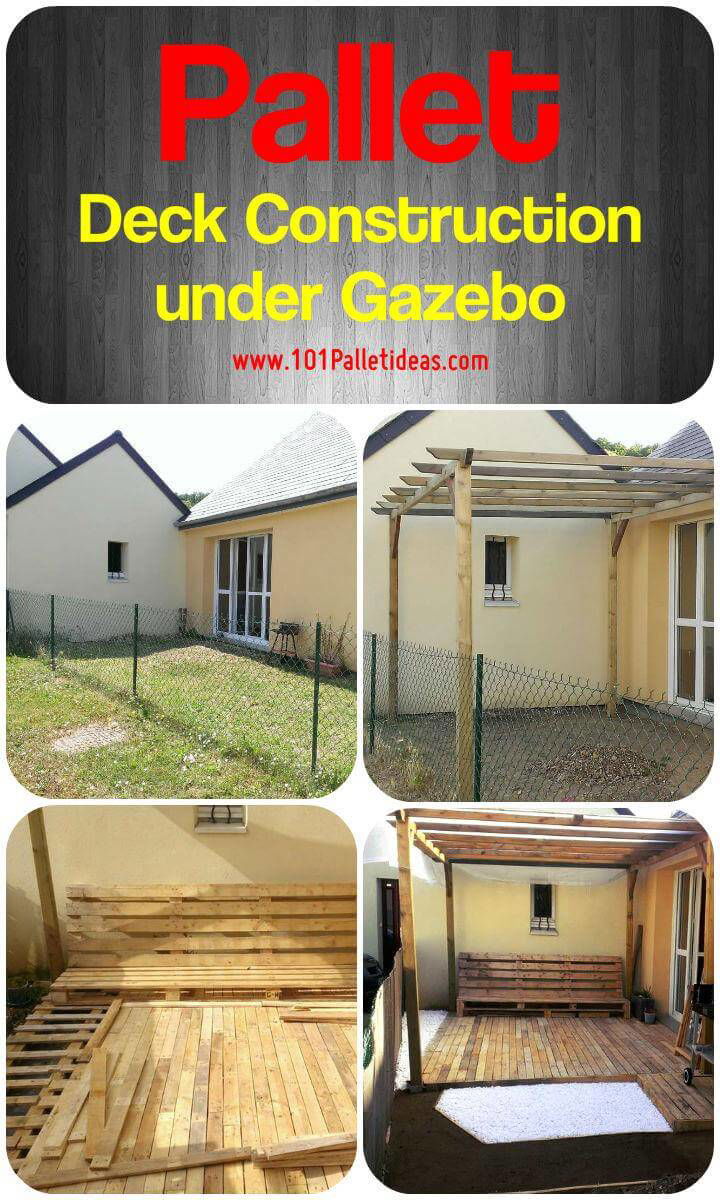 To accommodate sitting requirements a DIY pallet sofa has also been added and is super easy to build with whole pallet boards! Start collecting the shipping skids and get an improved outdoor on a budget you have never thought before!