Taking cold baths and showers at outdoor with a whole family is always a most fun-making experience! It is also a way to say goodbye to skin burning summer sunshine, so if you want to withstand the hot summer days then having a pool at your outdoor is must and would create bundles of excitements for your whole family!
Check out here this custom DIY outdoor Pallet swimming pool project and that would also make your outdoor look fascinating along with a fun boost! It would also be an all budget-friendly project as these are only the free pallet boards you will be all needed in abundance here! Just install your primary market-bought pool setup first and then install the charming wooden stains, floor, and decorative boundary all around the swimming pool with pallets!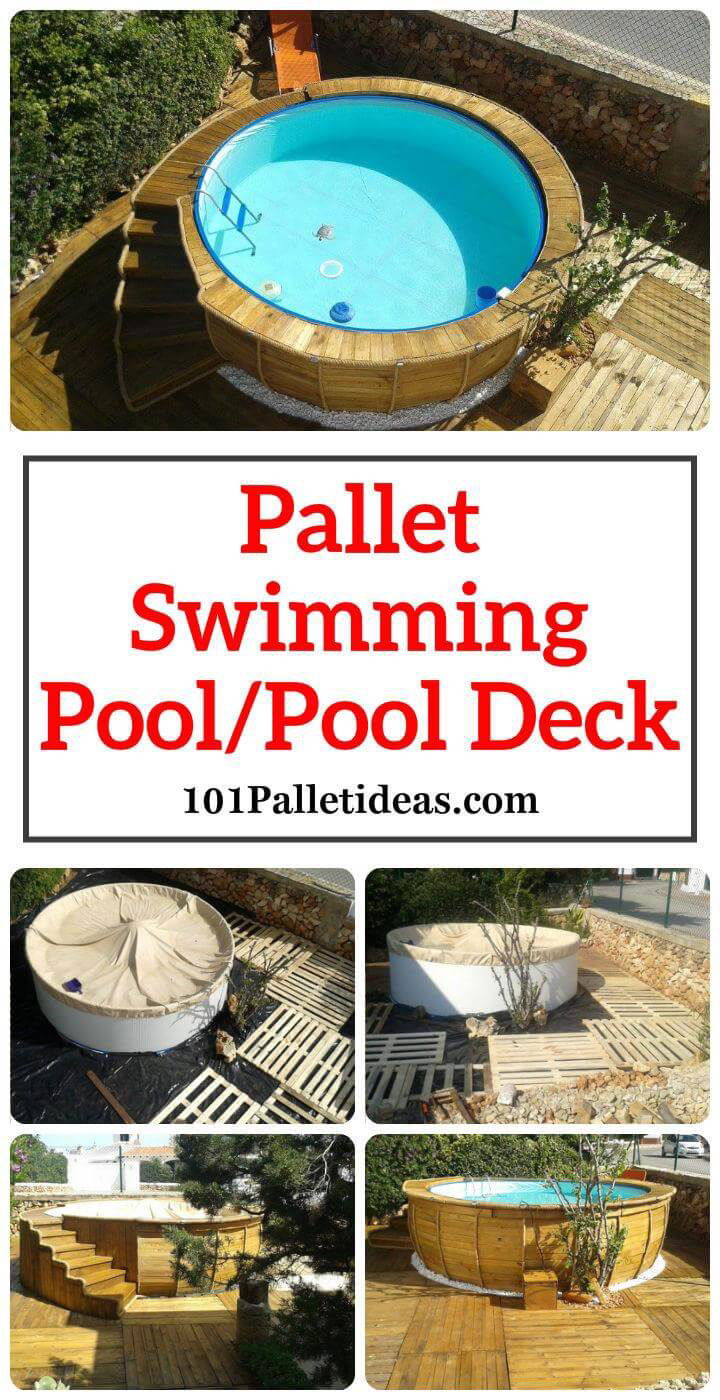 Also add the nautical rope all across the borders of the pool and stairs to raise the aesthetic value of the pool to peak! The would just be the finest ever and DIY project you can do for an lasting longer outdoor pool!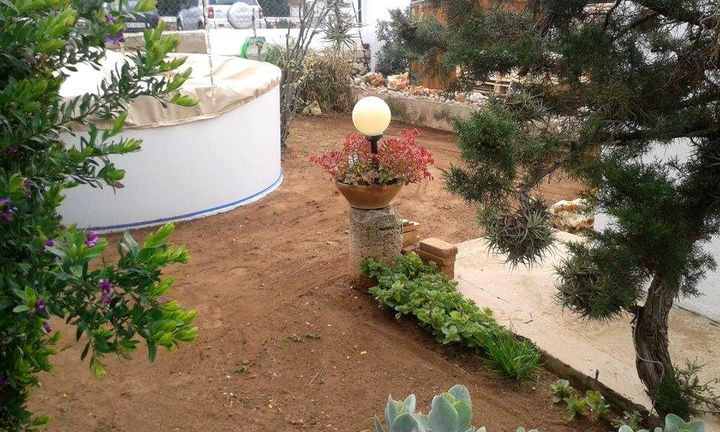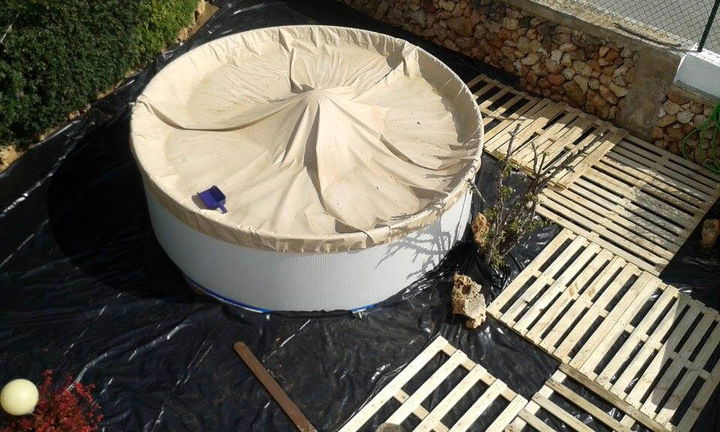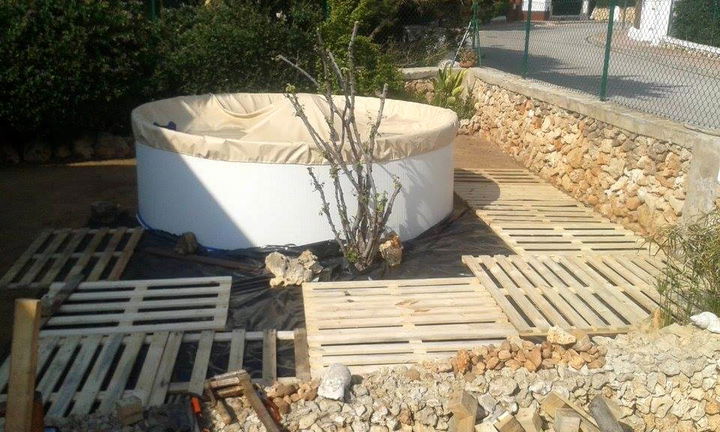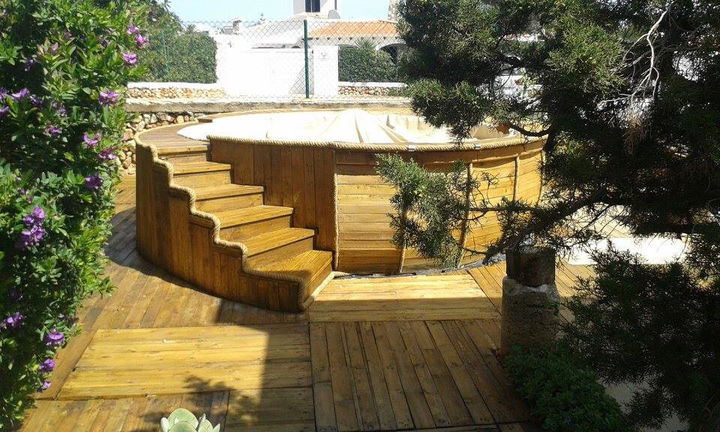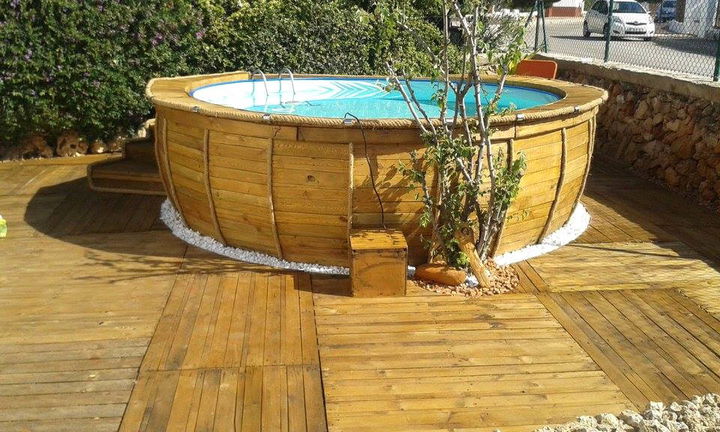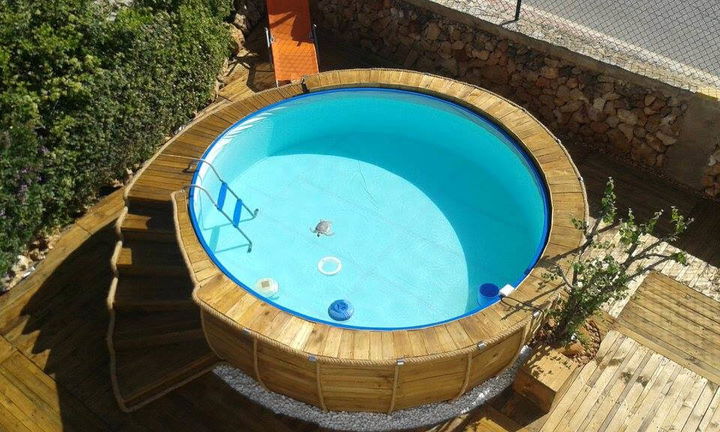 Made by: Paletstransformuebles