We are here again with all new and ingenious suggestions of pallet wood recycling! We are here to share with you the cool DIY pallet deck and furniture project which makes you get with a rocking deck at the end for free! The first thing done in this project, is the pallet flooring, spread the complete pallet skids for the primary floor layer and then fill it with separated pallet slats for a solid and accent top wooden layer as you can see! For construction of sitting set, pallets have been modified, deconstructed and trimmed down to gain the required parts for chairs, sofa and pallet coffee table construction, not a big deal, it is pretty simple to do!
An old reclaimed mini table placed has been revamped with pallets for a gorgeous sofa side table and a little part of wooden floor has been planned to be filled with pebble stones and then a fire burner has been put there for amazing fire-pit there! Most of this deck project is to do with whole or uncut pallet boards which make the entire project friendly even to beginners!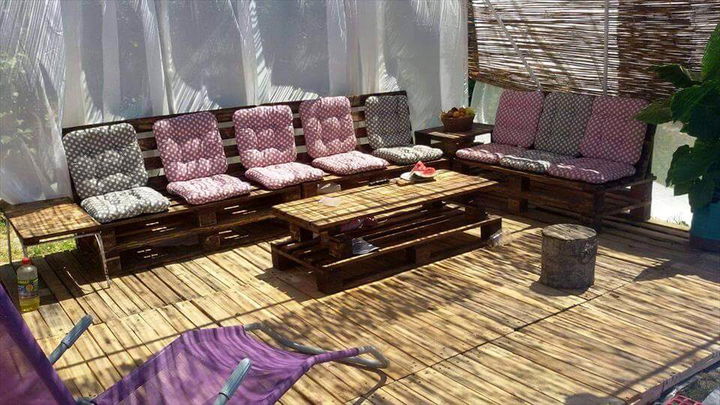 Spread the pallet boards over the garden ground floor to install the wooden deck first, keep on adding layers of pallets until you gain the decided height level for your deck! Finish this deck with a solid layer of pallet slats and enjoy a solid deck floor!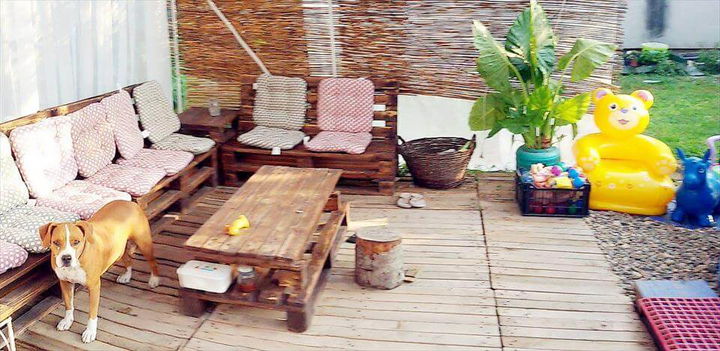 Here you can see that how beautifully the filling of pallet slats has been done for a nice looking and balanced wooden deck or floor! Construction of sitting furniture set for this deck, is also pretty simple, stack pallets for beautiful berth positions of the deck sofa and use the pallet boards with removed back portions to install the backrest positions!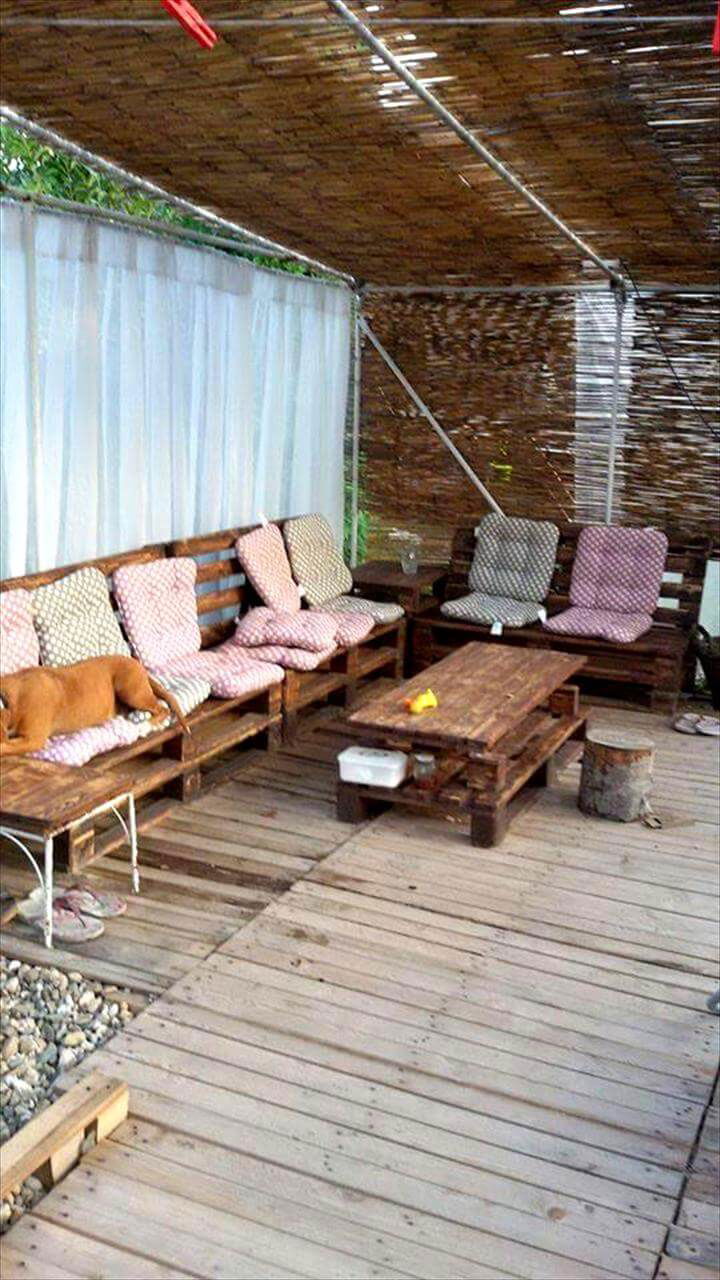 Here a big pallet L-shape sofa, a corner table, a coffee table has been made out of pallets to organize the entire deck! An old metal-made min base of table has also been refurbished with pallets here for a brand new side table for the sofa!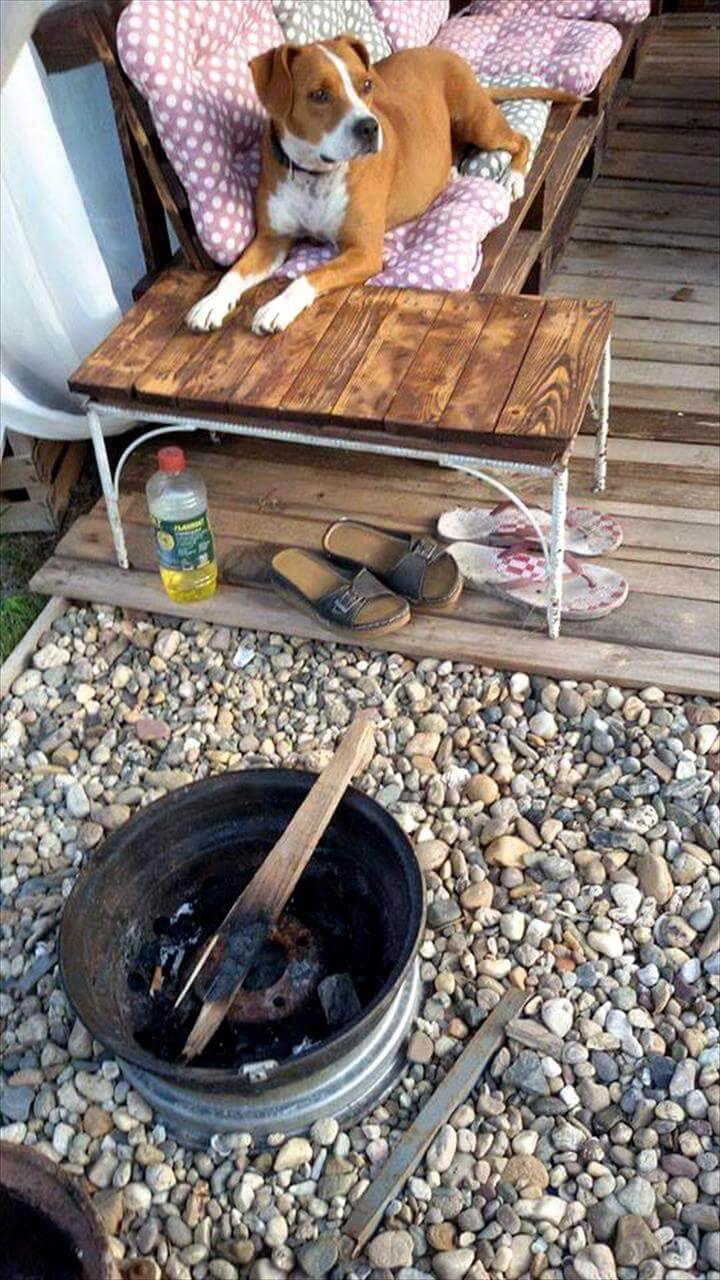 Little portions of wooden deck floor has been left unfilled, and has been given a pebble stone fill to install a fire-pit! A metal drum has been fixed in the pebbles to burn the firewood at night to feel warm and cozy!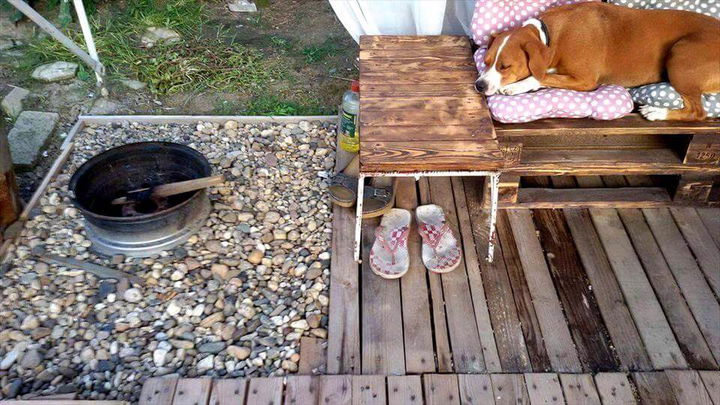 The fire-pit addition, makes the whole pallet-made deck winter-special! You can just ignite the fire in the steel drum to feel less cold in chilly days!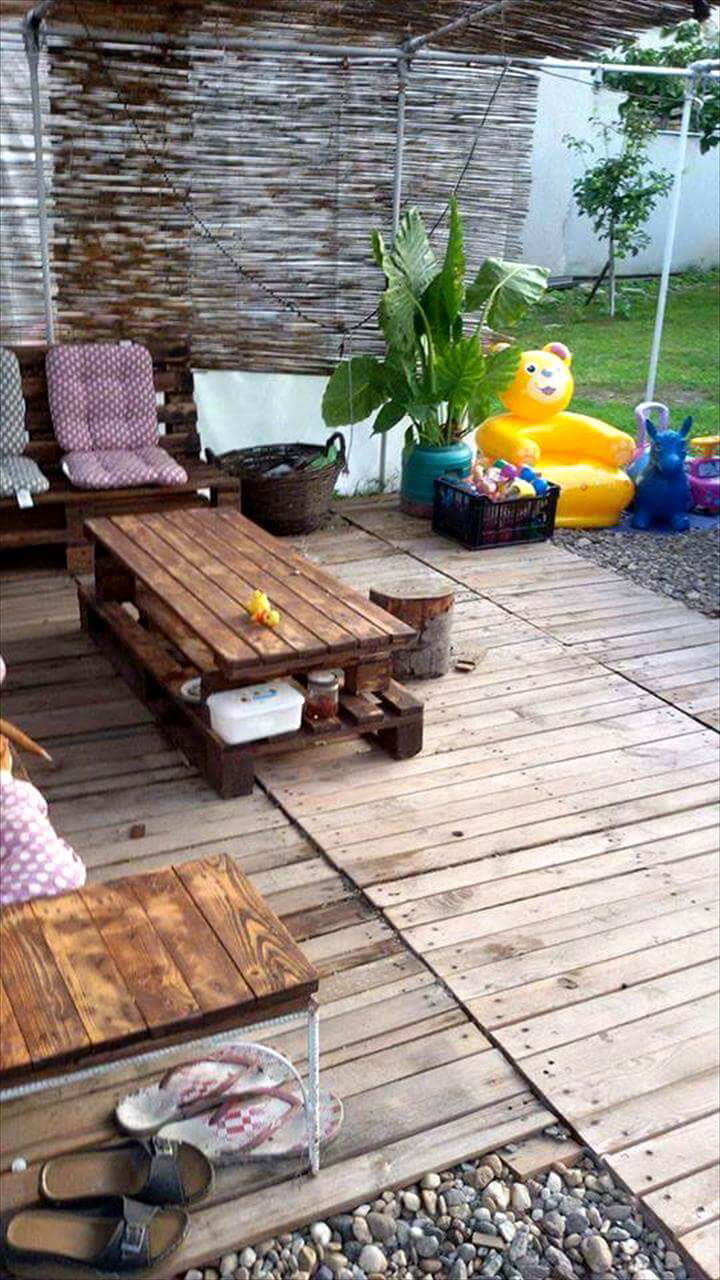 Coffee table is also having a double-story structure, lower part is a little bigger then the top one, so provides space to store your extra stuff as you can see!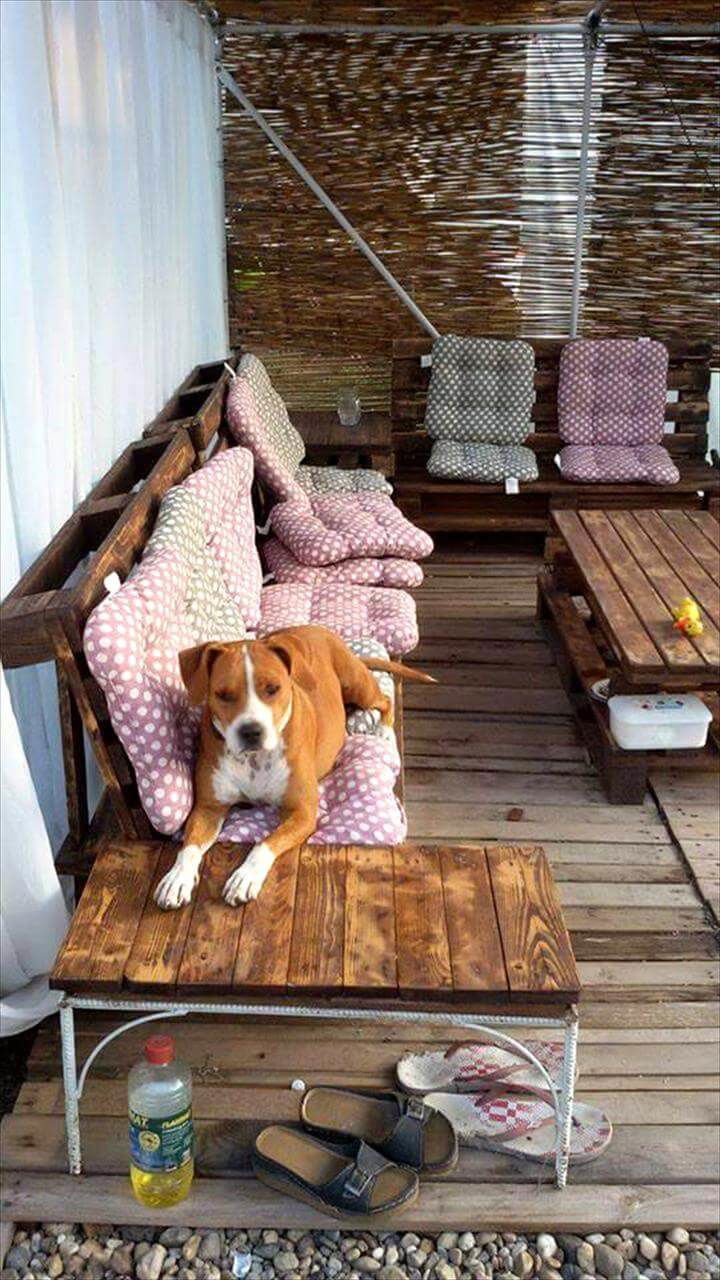 Cushion the sofa and garnish the coffee table with a flower vase and also the side table with custom accent or centerpieces, and get an amusing deck for party time sitting, family parties and also for guest entertainments, will add more sitting space to your home!
Made by: Dragana Stojanovic