Stripping the pallets apart into pieces, is mostly to take as a first step while intending to do a special pallet project as removed pallet slats would be more easier to plan for any type of construction! However, dismantling of pallets is always a tiresome and boring step in all pallets projects as it takes lots of muscle strength and time! You can save both the time and effort by making use of some proper tools like this pallet breaker / pallet buster, a handy tool to go for a an effortless dismantling of pallets!
The design is pretty simple but has been engineered very well, comes with 2 metal hooks or a jaw that can be passed thought the pallet deck boards easily, the long handle is just to apply a downward force that will make the hooks to pluck the pallet planks up easily without any major breakage! There are also multiple more methods to tear the pallet apart safely and within no time and you can check all these methods on our site given separately with full details!
Dismantling of pallets

is something what that make many pallet users escaped from doing pallet projects as it takes a lot of effort and time as well! This custom-made metal tool is sure to be a handy solution for dismantling of pallets!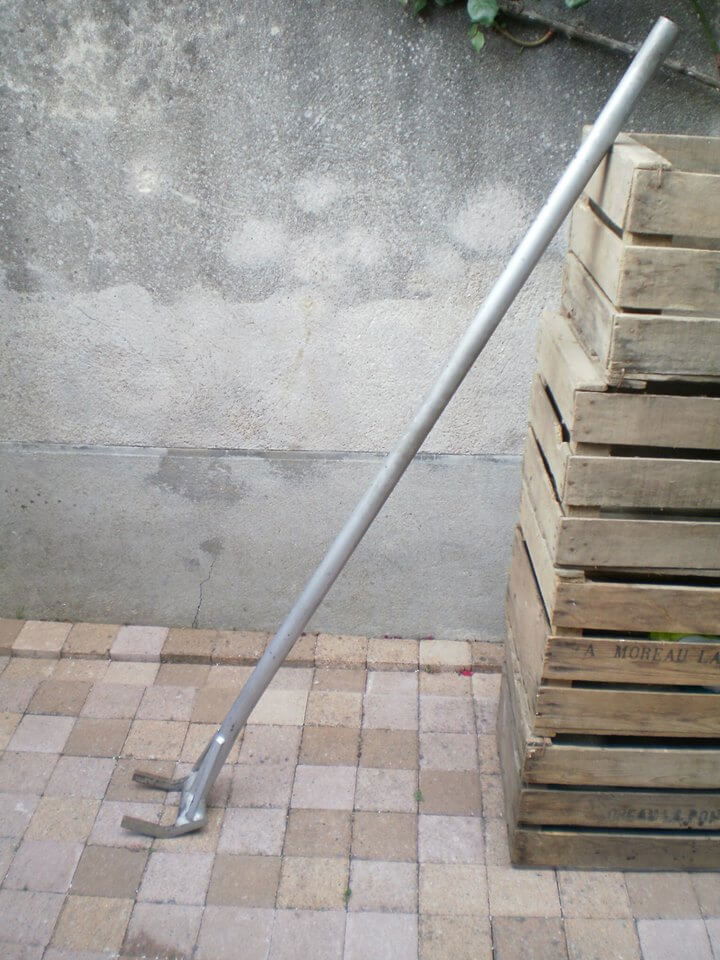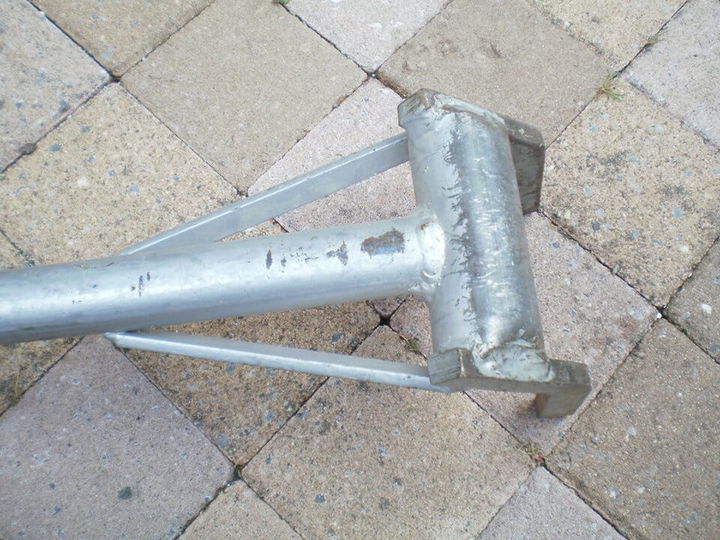 Build your Own Furniture: By Dismantle Wooden Pallets