DIY projects are always fun and help you out to save a lot of costs too! Not a person only born with a hammer in hand, can take part in DIY ideas and projects, they are for all and there lies a big range of them that varies from extra easy to complex! Summers have just come and it's a time to get your outdoor-ready for great summer fun! We all like to live differently and have different styled homes having short or spacious outdoors!
It does not matter that what size or type of your outdoor is but is it matters a lot that whether you have installed some comfortable sitting plans to it or not! If you are just afraid of heavier furniture expenditures then what to do to keep your outdoor, garden and backyard comfortable for all time sitting?
If you like to work with hands then why not go handmade to trim down a lot of your furniture expenditures! We are here some creative whole DIYs and some genius How-to tips to let your green outdoor rock! These 104 unique DIY pallet sofa ideas are exclusively for those who have not the patience for outdoor relaxing and daydreaming and want to be in the garden or at backyard just in no time!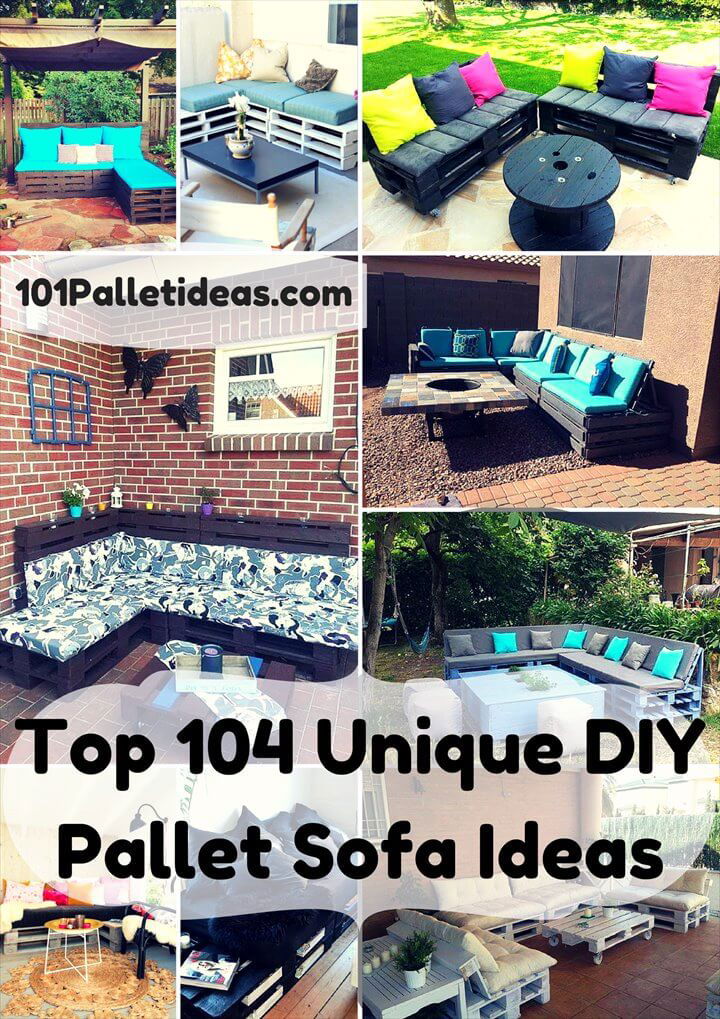 You will learn here about some tangible and brilliantly clever whole pallet arrangements and settlements that would be sure to rebuild the pallet into some spectacular unique elements of pallet furniture that you'll cherish forever for sure!
Chic No-Cost Pallet Sofa with Storage: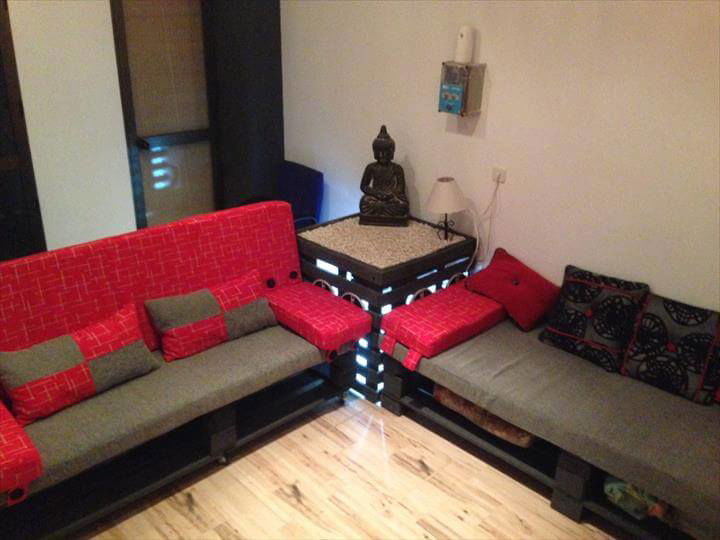 Stained Whole Pallet Sofa with Orange Cushion: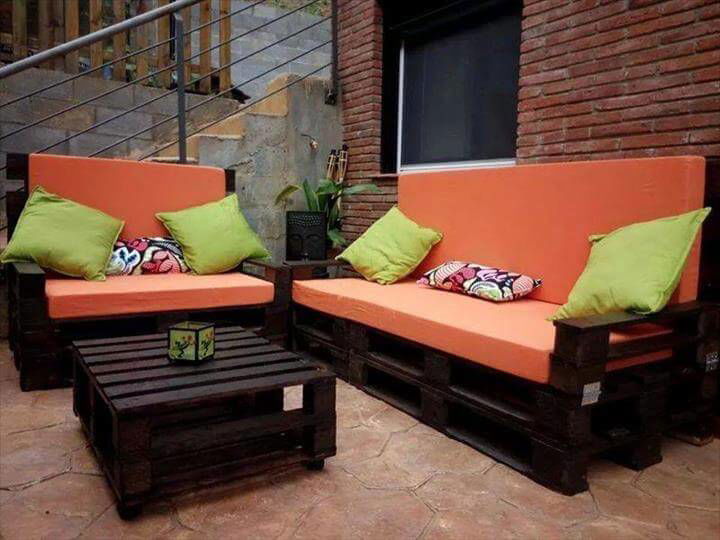 Grand U-Shape Pallet Sitting Plan: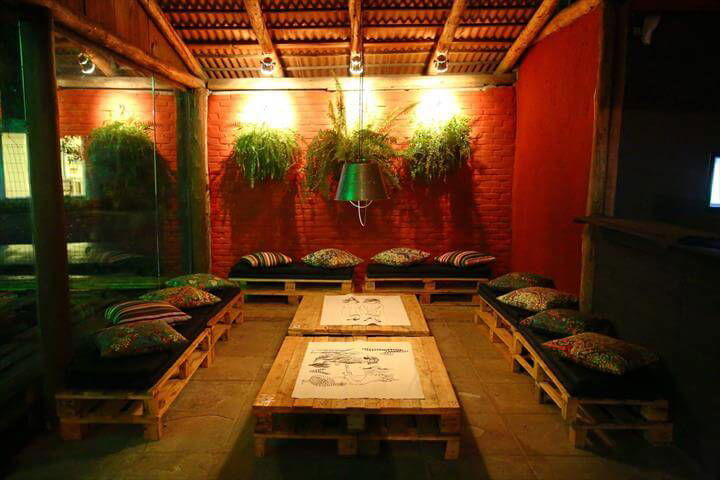 Euro Pallet Cushioned Seats + Coffee Table: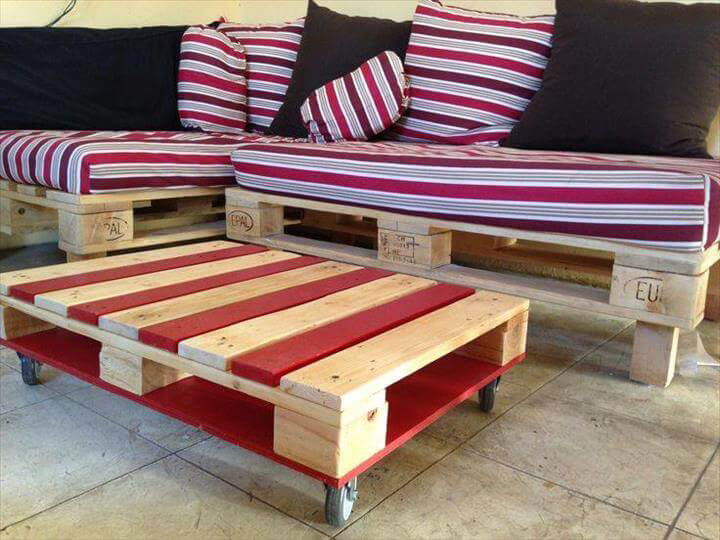 Pallet Corner Sofa with Lights: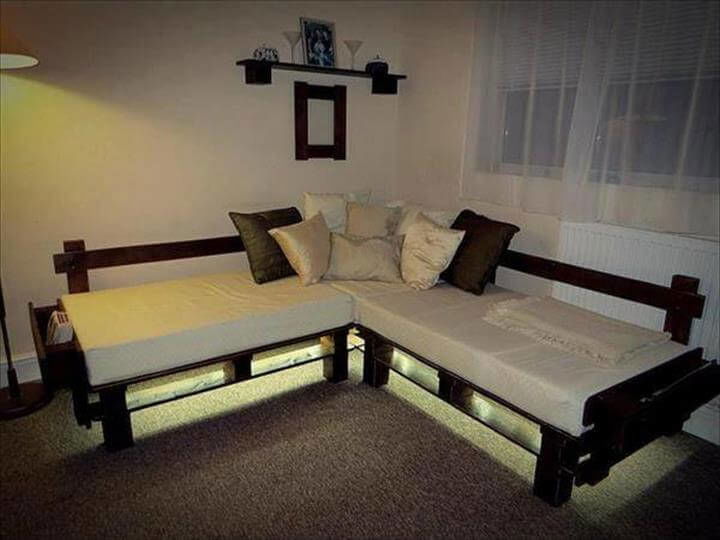 Easy-to-Install Pallet Lounge Sofa Set: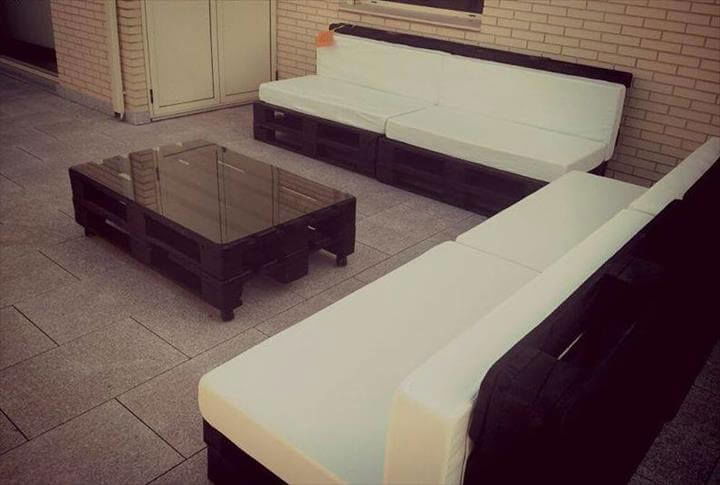 Cool Pallet Outdoor Furniture Set: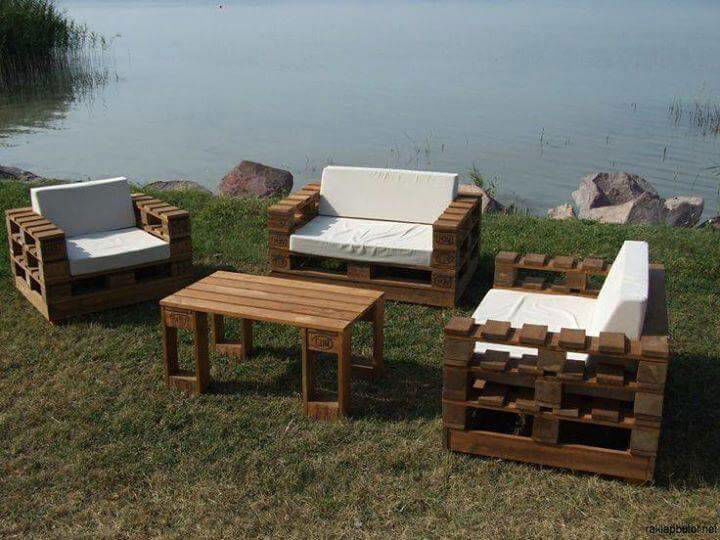 How to Install the Pallets into Brilliant Sofas!
Where to get Pallet From? Right Selection of Pallets!
How to Choose a Best Cushion or Mattress?
How-to Assemble the Pallets Tightly?
Bonus!!! Awesome Storage Options in Pallet Sofas!
Build Custom Pallet Sofas to Fit Nicely to any Space!
How-to Recondition the Pallets to Appear Well?
Create Lighted Bottoms to your Pallet Sofas!
How-to Move your Pallet Sofa Effortlessly?
Add More Fun with Pillows!
Recommended Locations to Use Pallet Sofas:
Which Paint is best for your Sofa!
How-to Add Some Optional Features!
Stain Selection:
Poplar Wood Sealants to Use: