Early melting of ice products is a major issue when the weather becomes hot in summers! Cool sips of cold drinks are just a big pleasure in summer season so how to retain the coldness in your ice products for a long time while being at outdoor like in your garden at den or patio! You will get the answer if you explore the environmental profile and properties of wood! Wood is a highly bad conductor of current and heat its use it just best o make any system isolated that's why this DIY pallet cooler stand has been made that just provide the wooden holding to inside plastic igloo cooler and cause to retain the inside coldness for a long time!
It is just best to serve you as a fridge for your outdoor parties and picnics and you can store you cold-drinks, meat, ice products and whatever you want to get cold by just filling it with ice! You only need to buy an plastic igloo cooler in this project the resting project is all free of cost as you can get all supply of wood from pallets that are always at your hand! Just copy this project at home as we have given all step by step instruction here!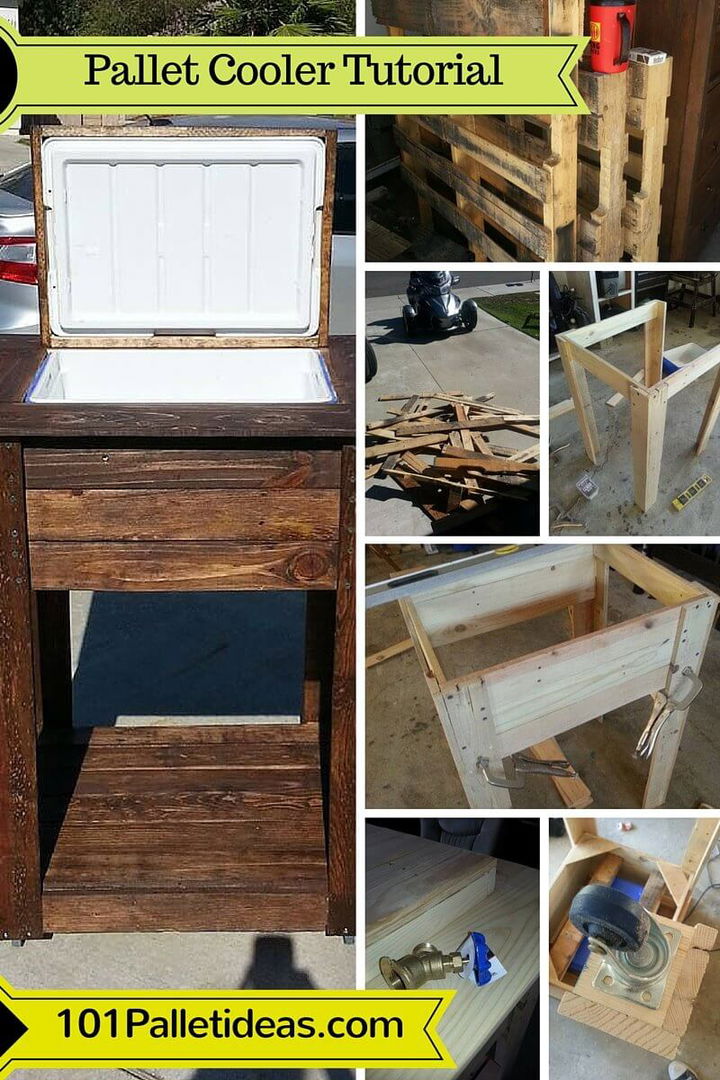 Just checkout the given below DIY pallet tutorial to recover a beautiful ice chest out of pallets!
Supplies:
Pallets (Where to Get Pallets for Free?)
Plastic Igloo Cooler
Hardware Wheels or Casters
Screws
Glue
Stain
Paint (Optional)
Valve for Drainage System
Hardware Hinges
Tools:
Sawzall Blades (Optional for Dismantling of Pallets)
Pry Bar and Hand Hammer ( if you don't have sawzall)
Measuring Tape
Pencil
Kreg Jigs or Hardware Wood Holding System
Circular or Hand Saw
Sandpaper
Screw Driver or Screw-Gun
Leveling Apparatus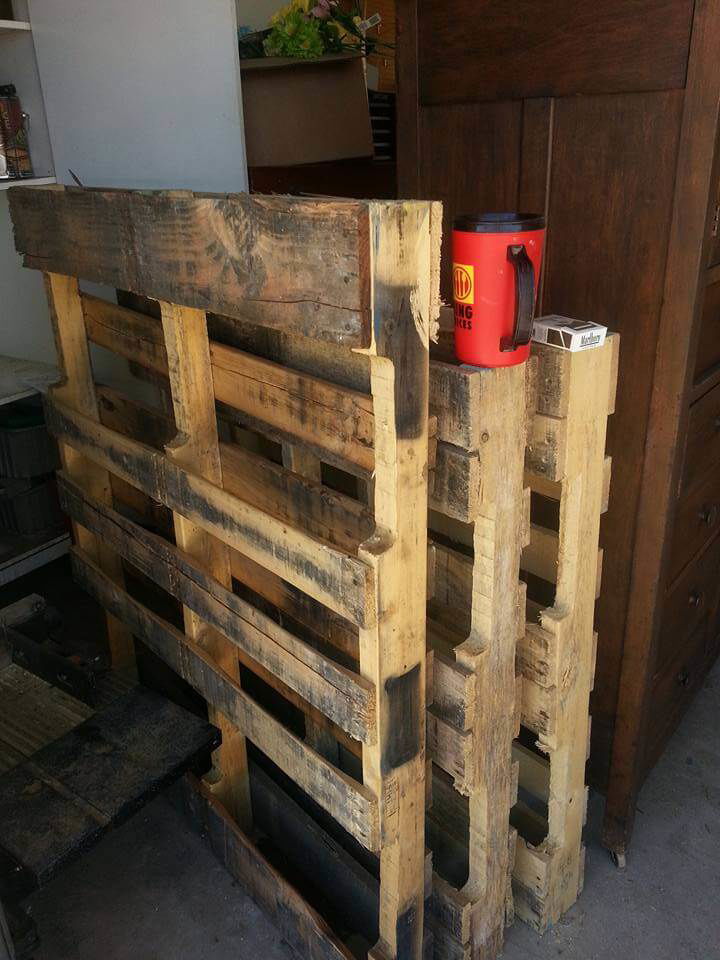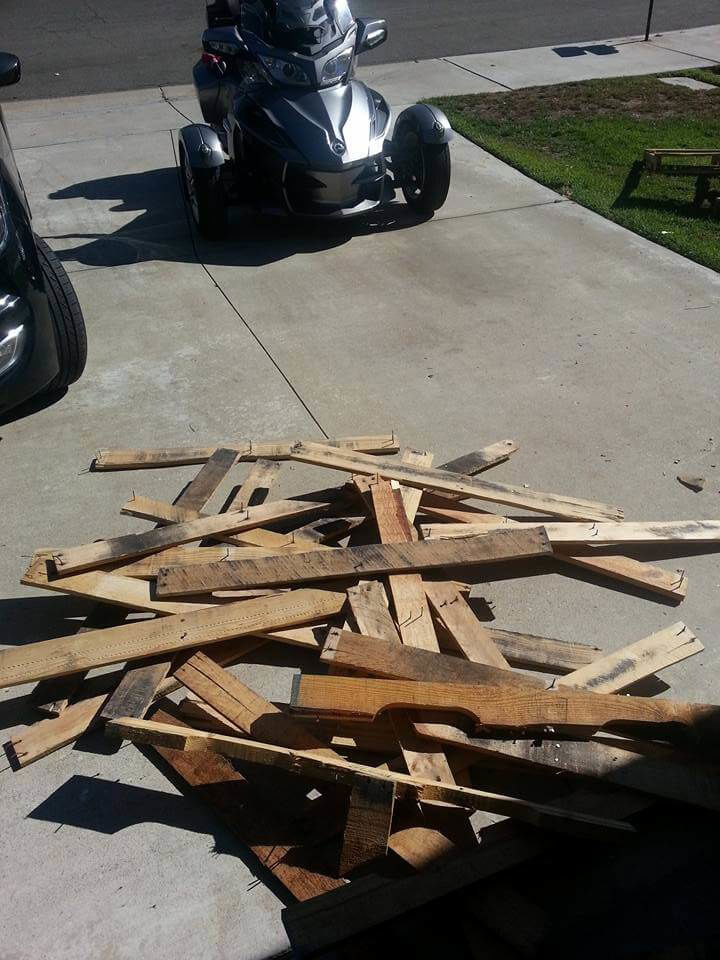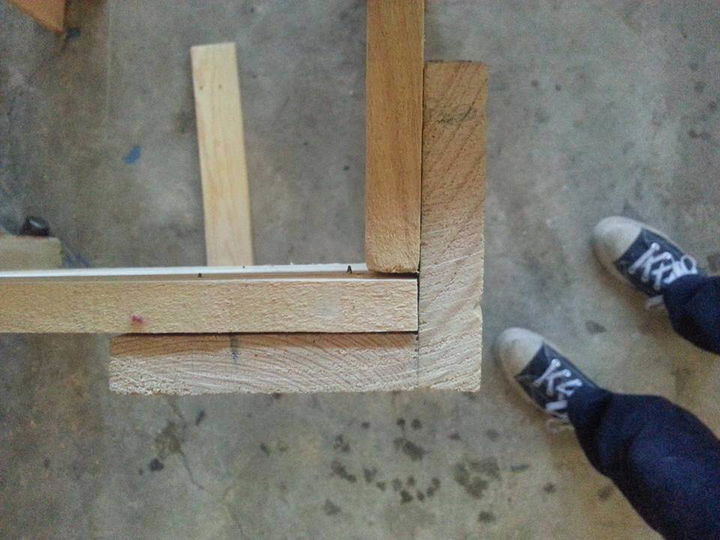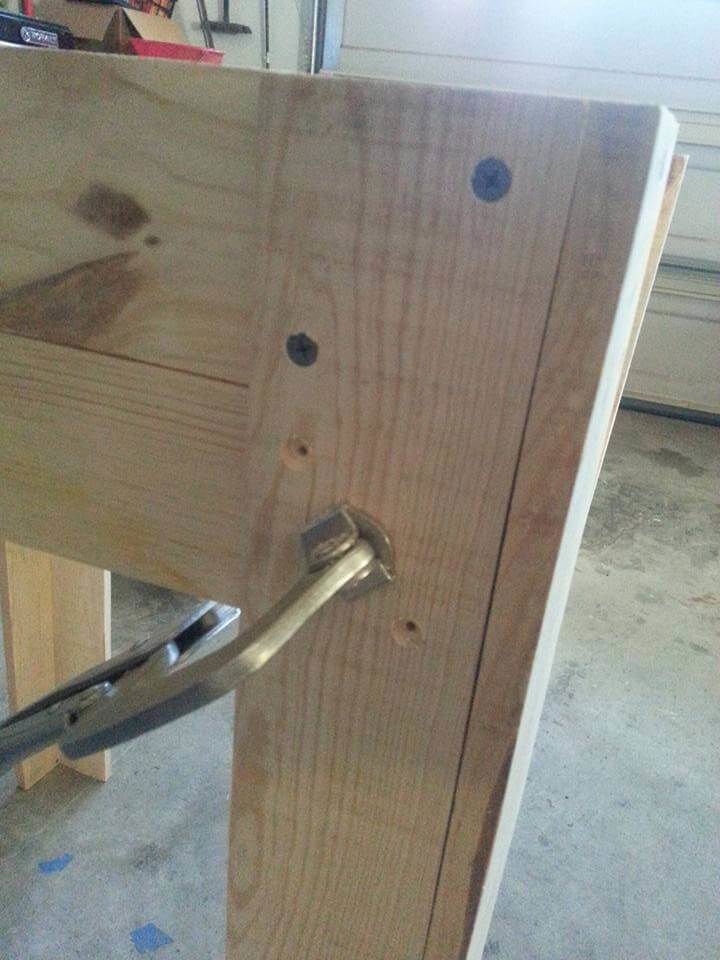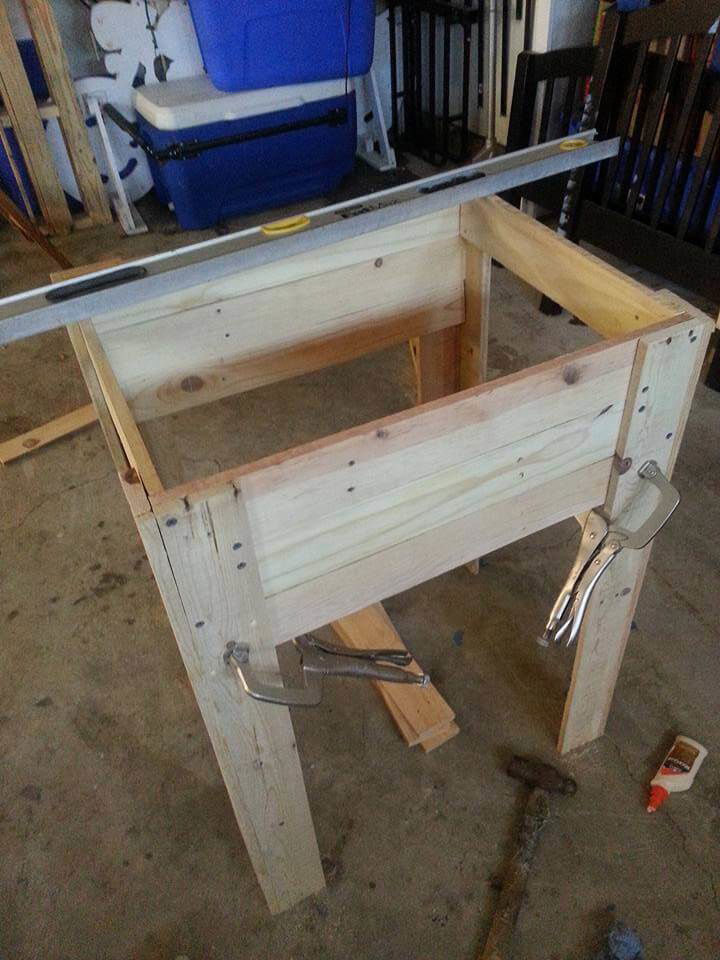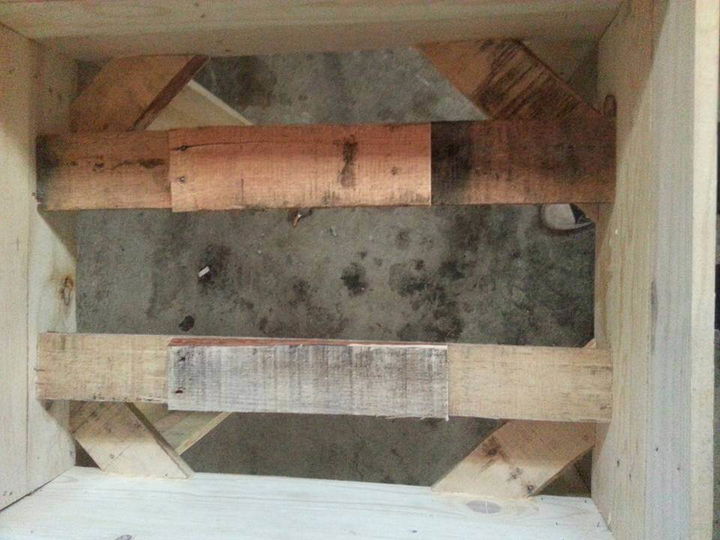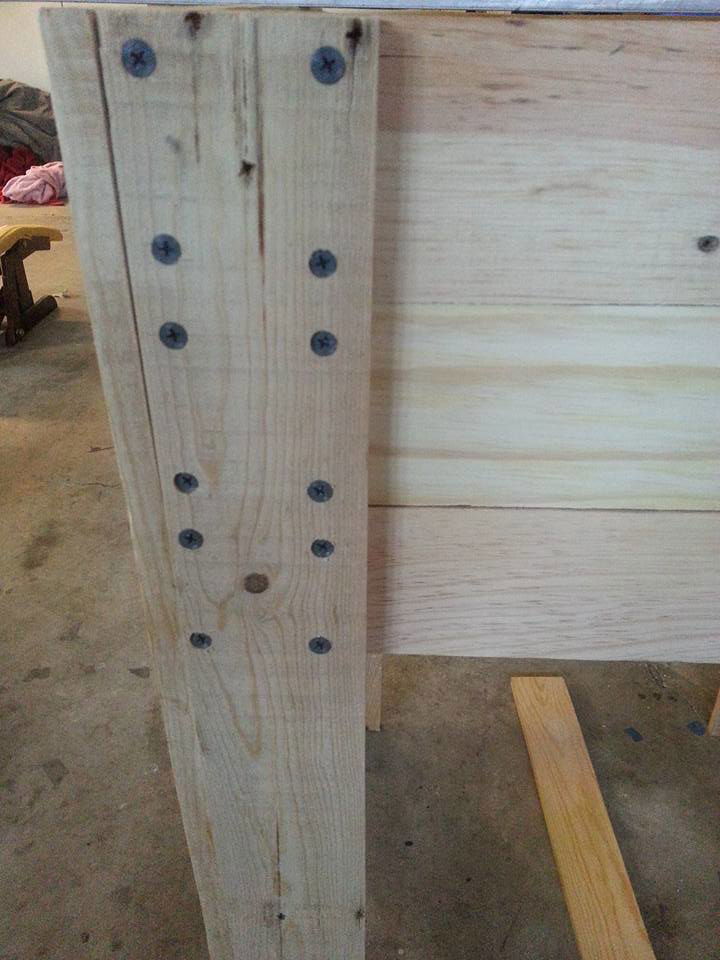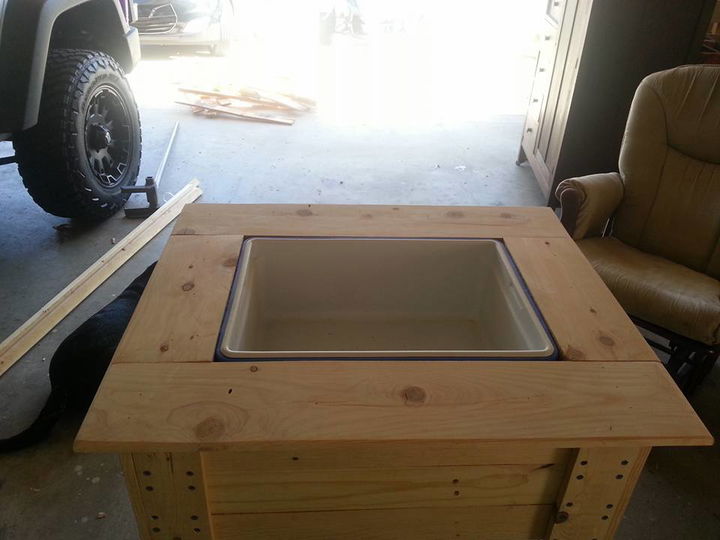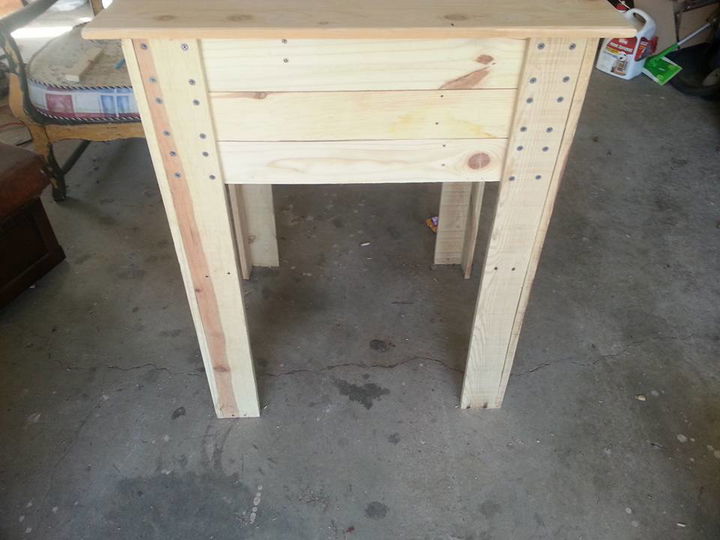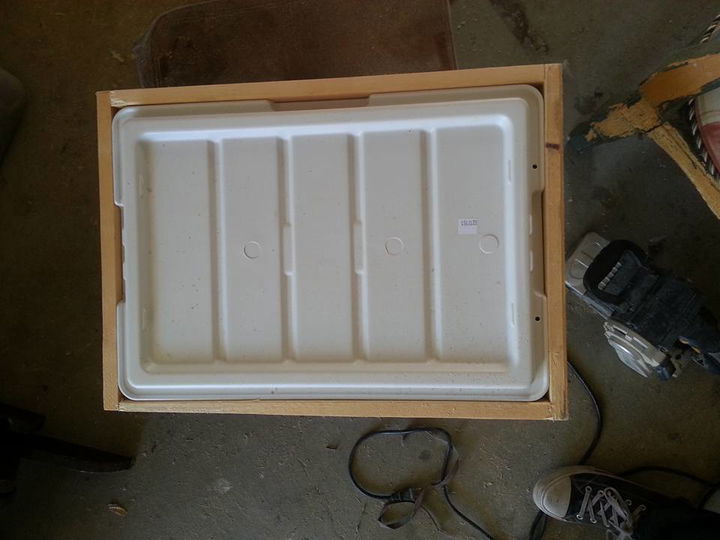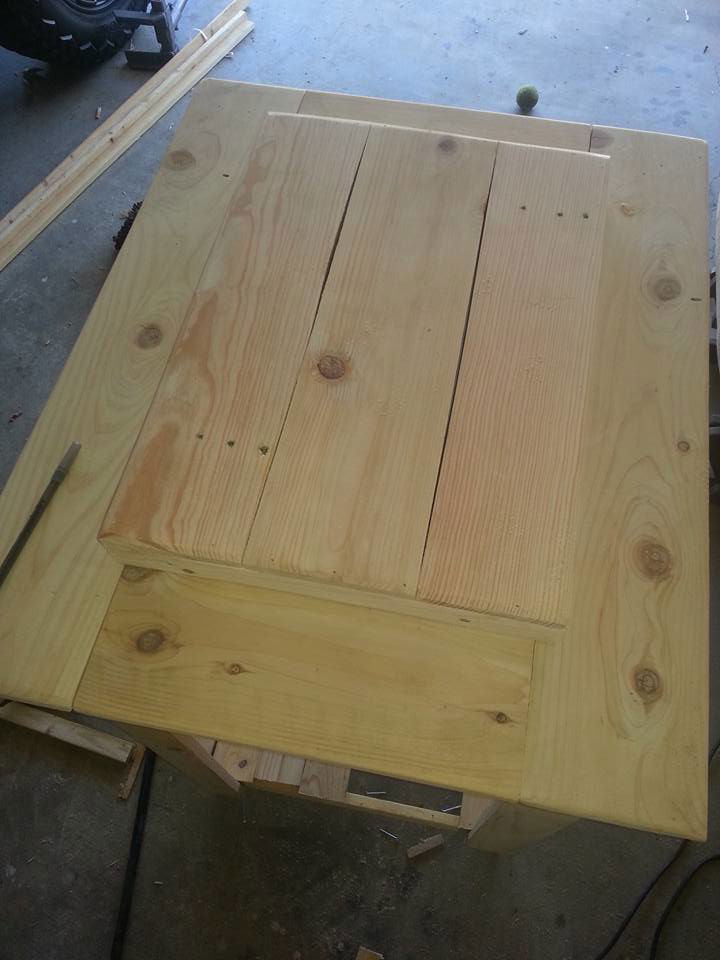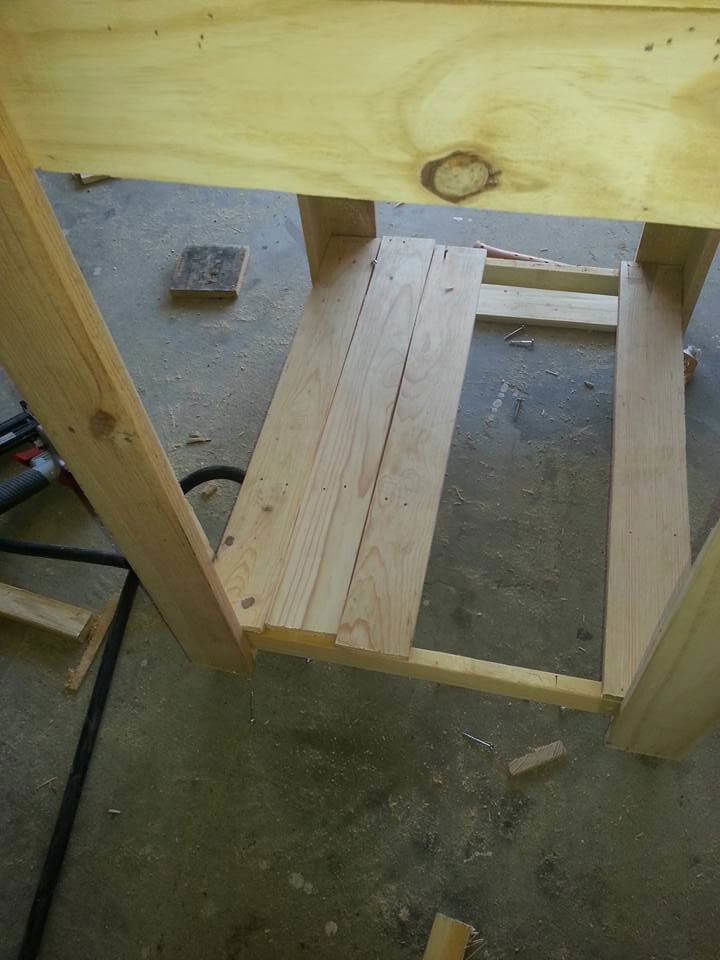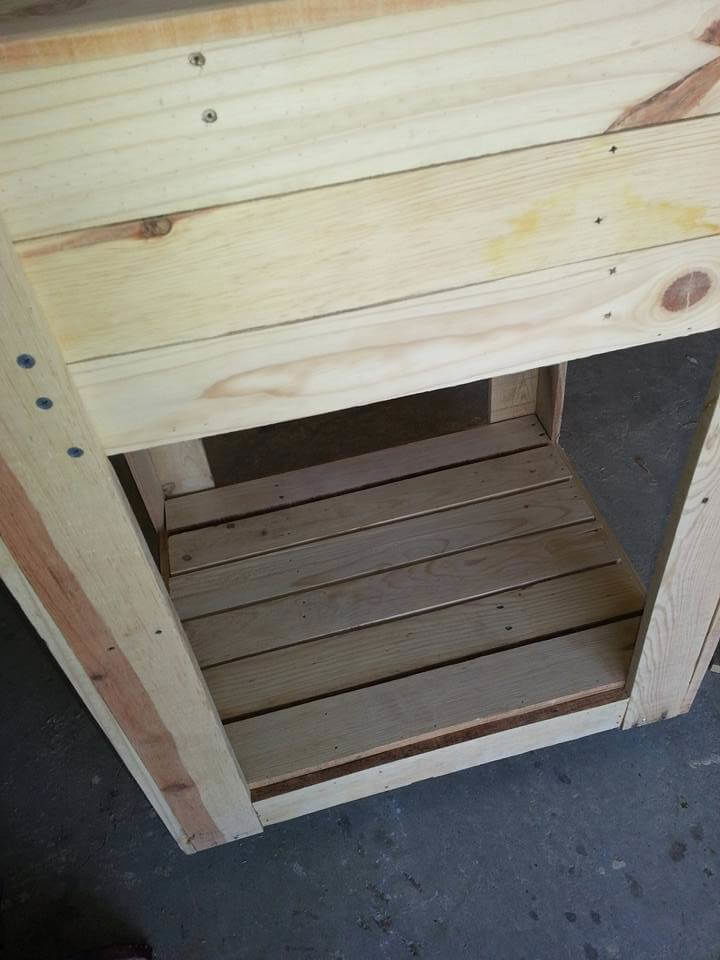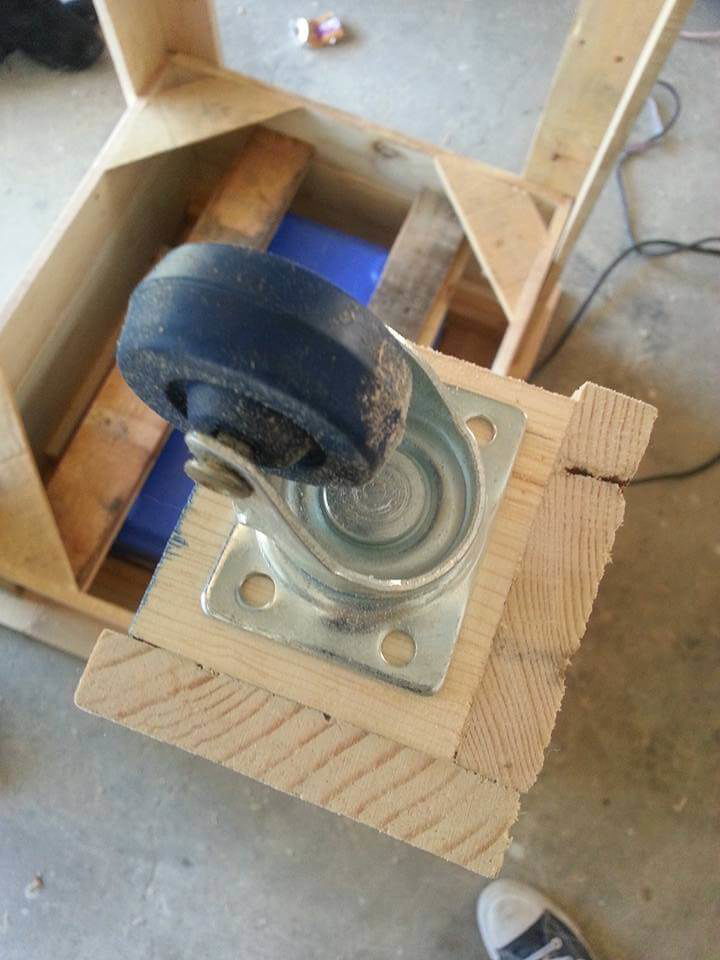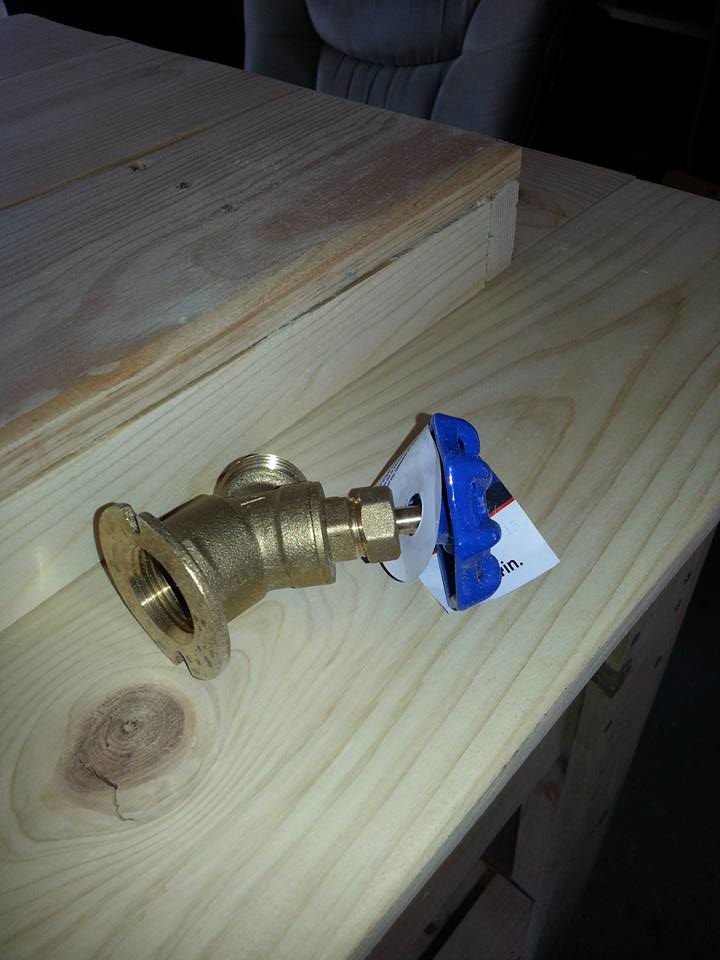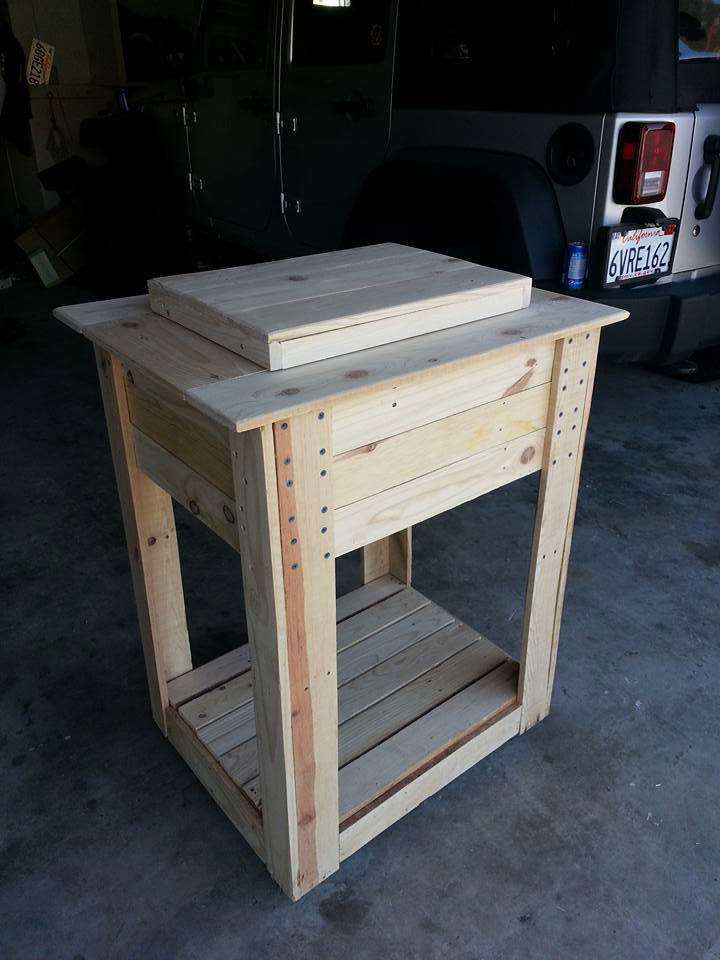 How to Paint?
Step by Step Instructions to Paint Pallet Wood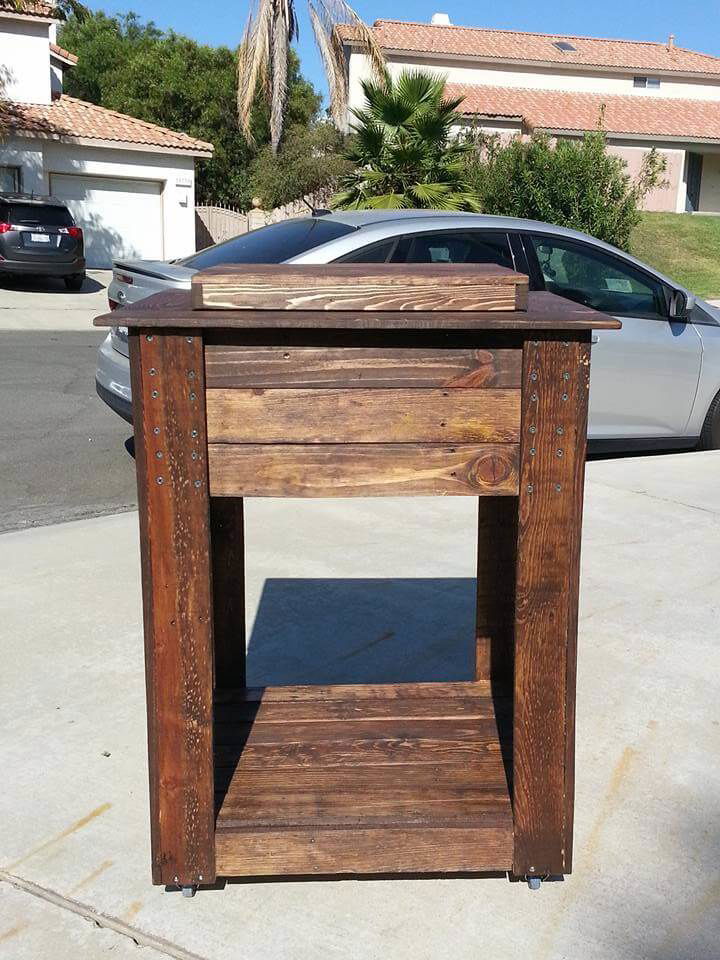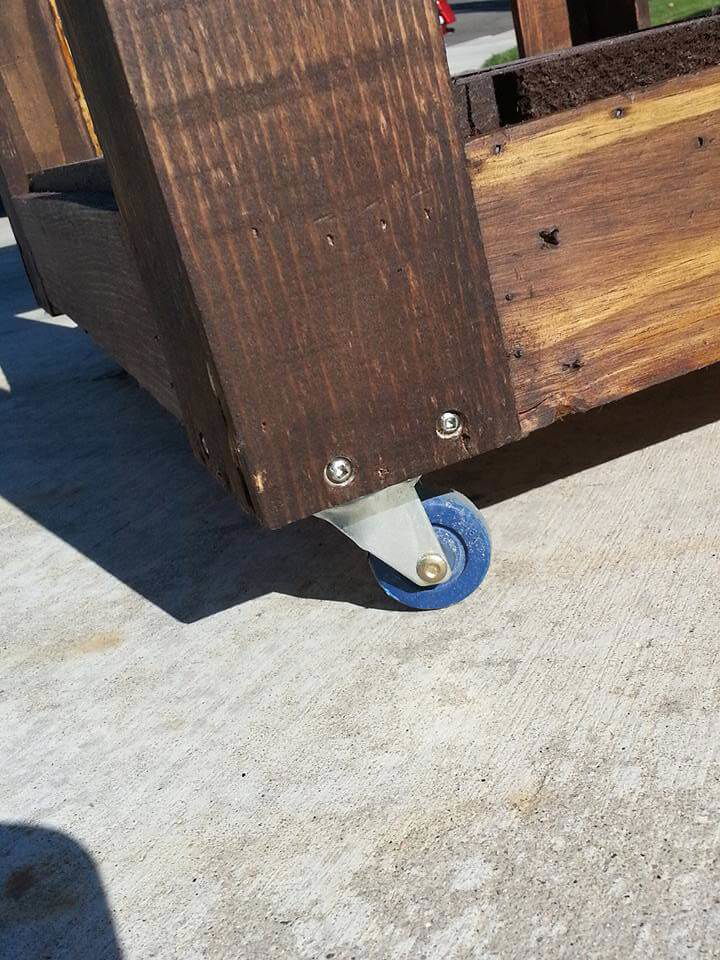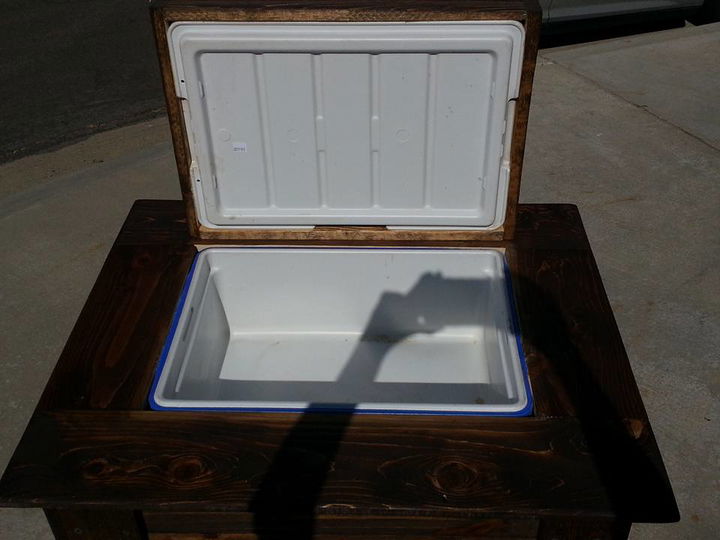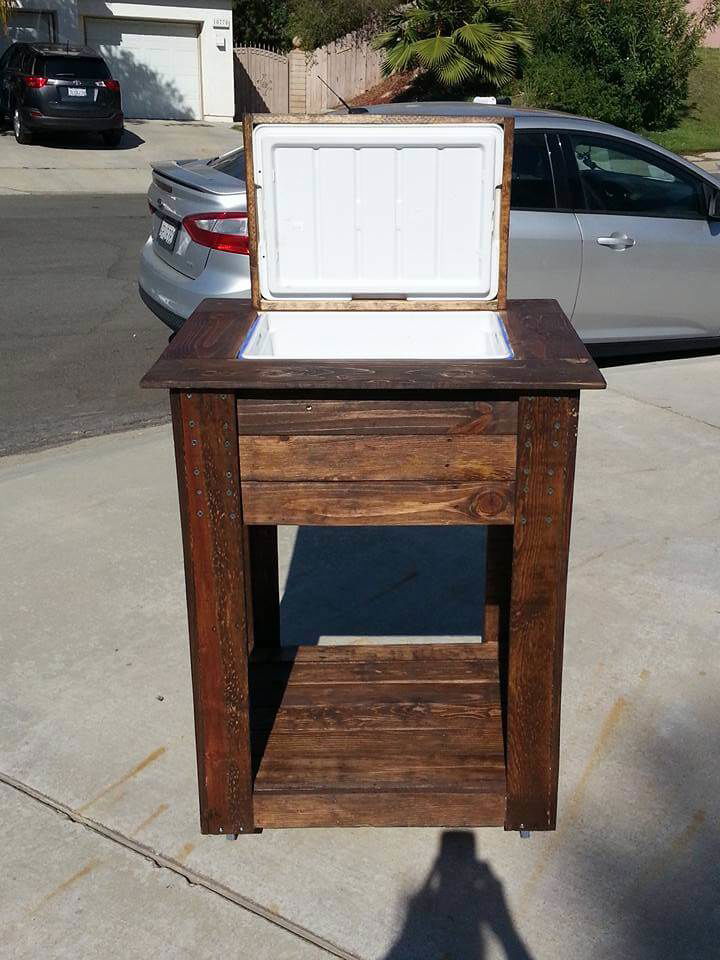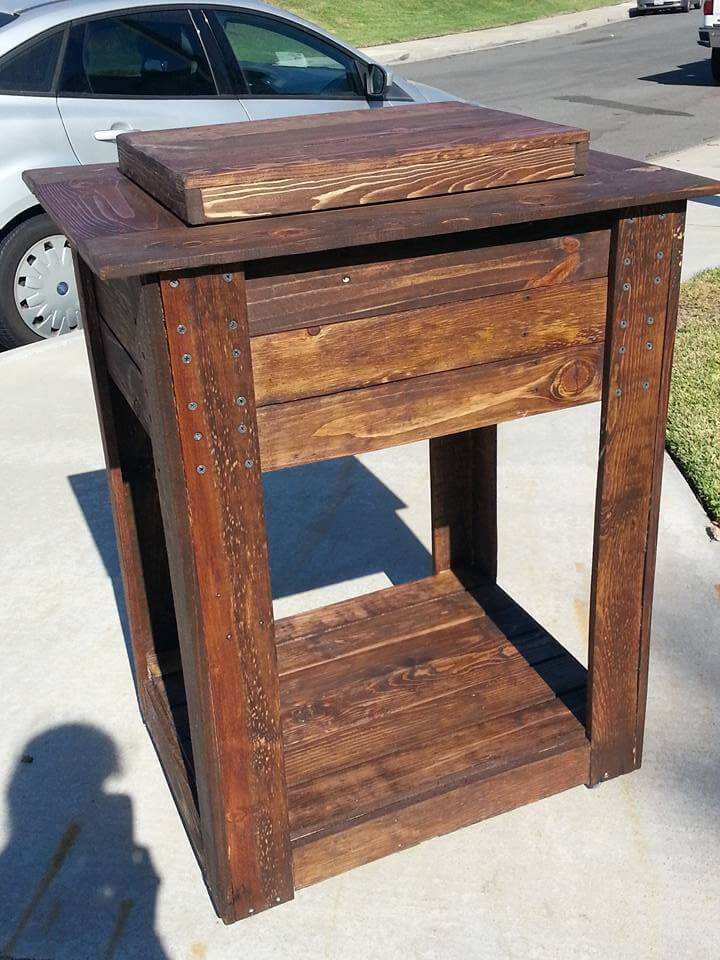 Made by our Member: Tina