A dog bed is a need of both your home and dog due to certain types of reasons! A dog bed just confines your dog to a separate secured place where he can play, sleep and jump rather than jumping up and down on home furniture! While the floors are too hot or too cold in summers and winters respectively, a dog bed just insulate your dog and provides the necessary amount of warmth too!
You can call a dog bed a private resting place of your dog where he just feels secured during the sleeping hours! Today we'll teach you how you can earn a dog bed with lasting longer stability at a cost prize equal to nothing! Checkout this DIY pallet dog bed tutorial, a fully functional bed layout to make your dog full snug, warm and super comfortable!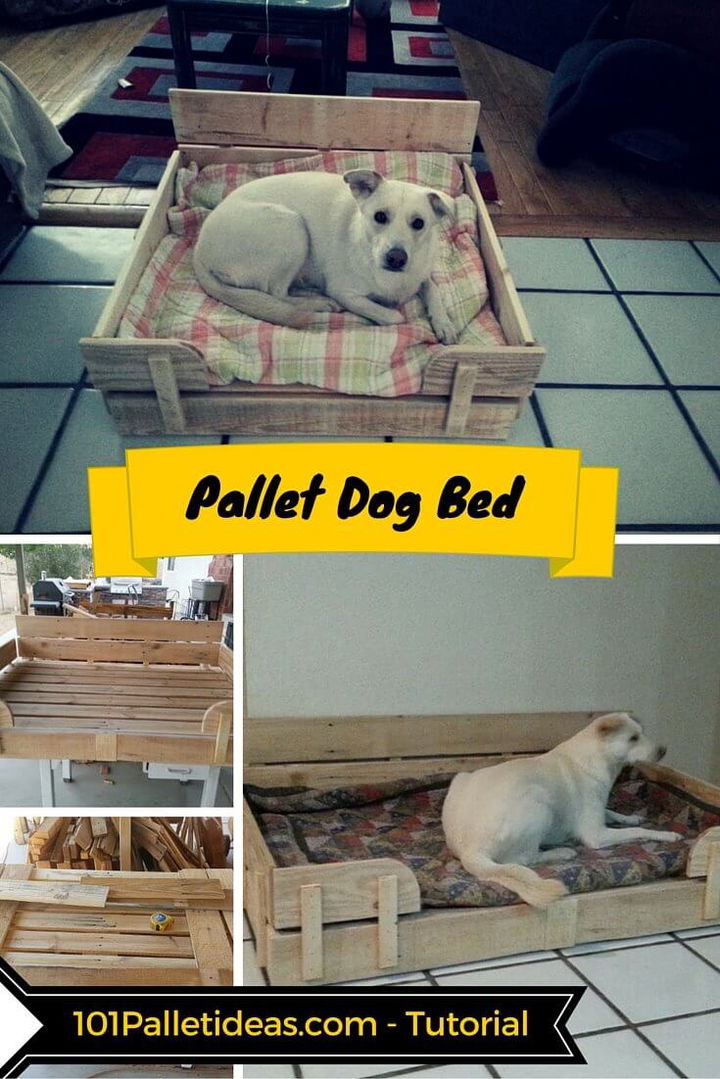 Construction is pretty simple and takes just no time and you only need to extend a pallet board with some sides to build this cozy sleeping platform for your dog!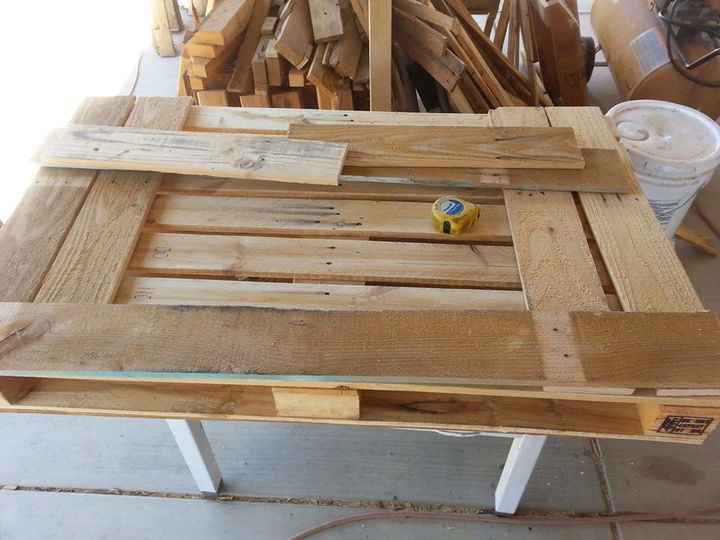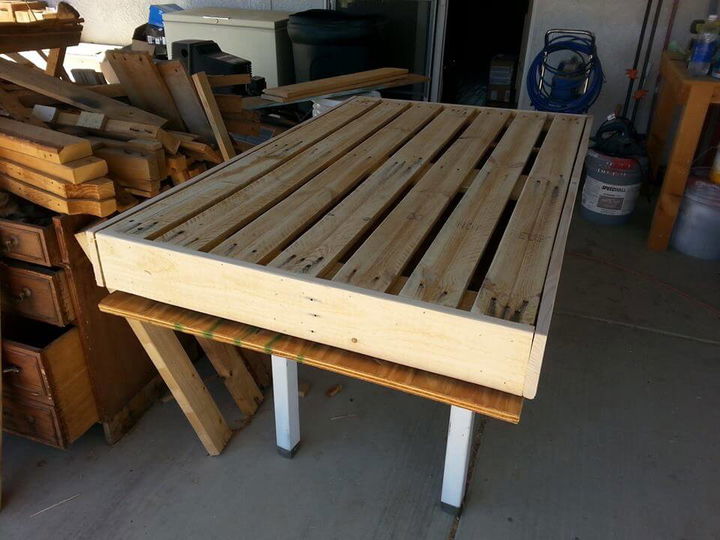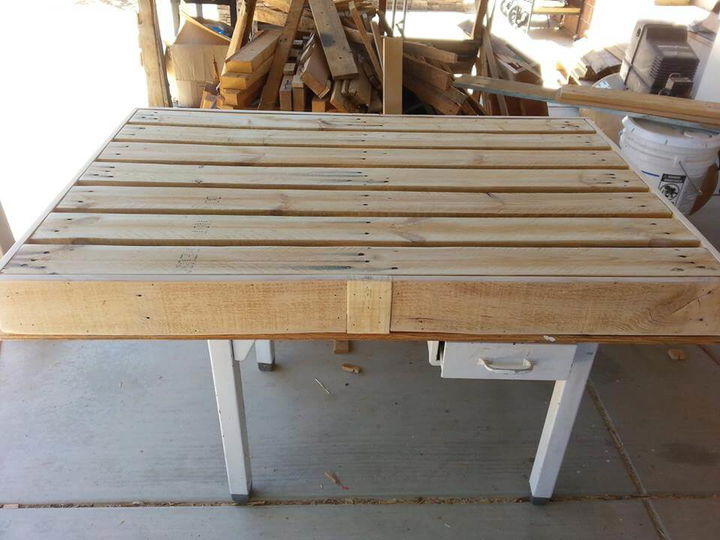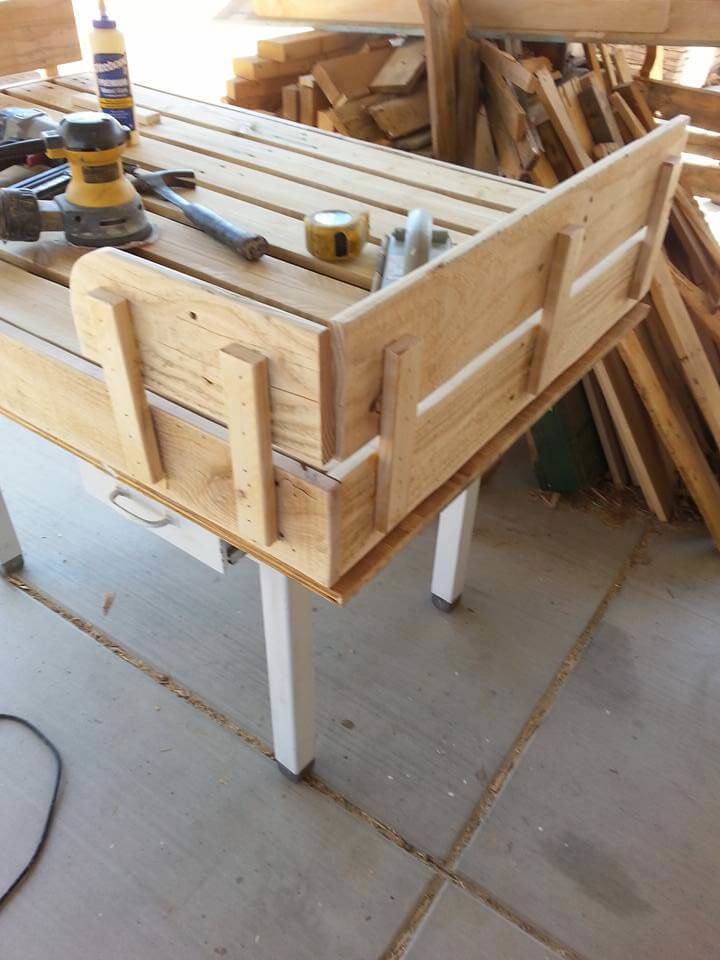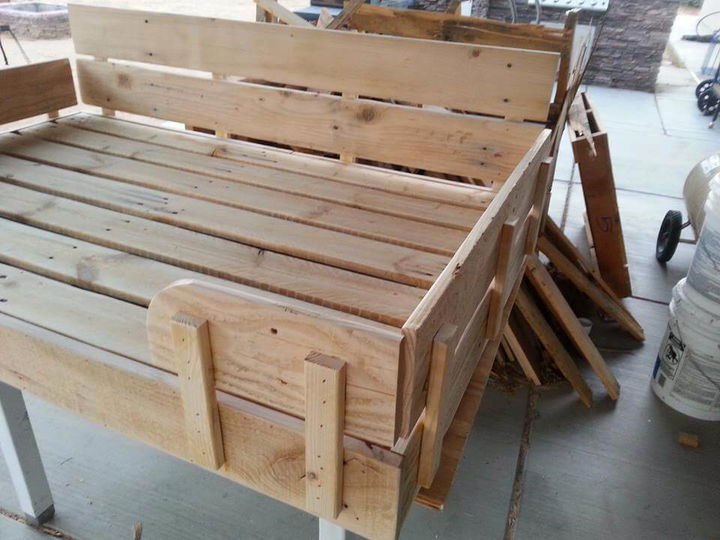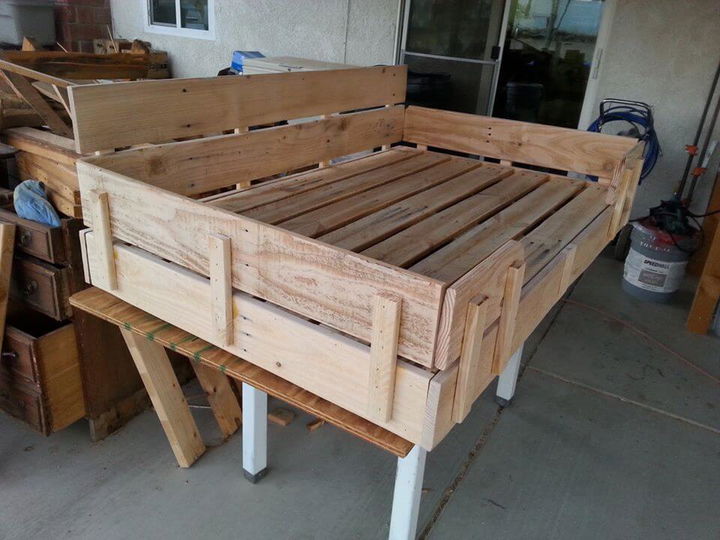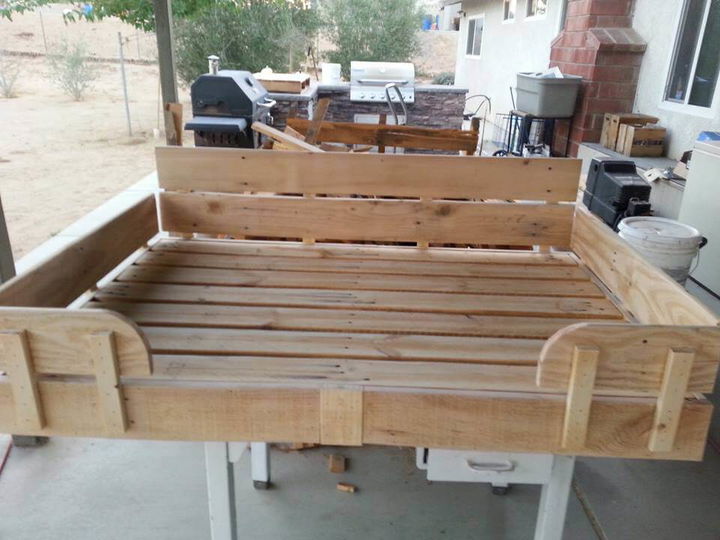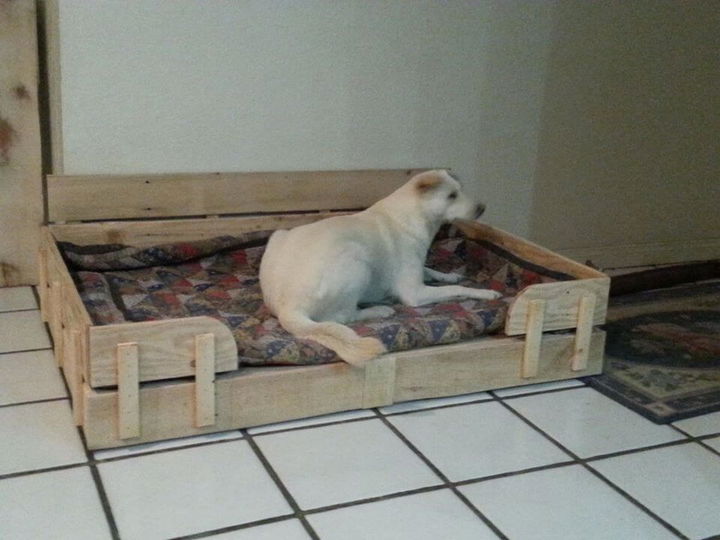 How to paint your pallet dog bed?