Outdoor furnishings that are cozy and stable are also expensive and unaffordable at the same time! Outdoor furniture consumers are having these higher rates and prices on their brains all the time and always try to sort out some alternative to approach the outdoor furnishings in a way that will not cause a big load on their wallet! If you are also one of the persons addicted to outdoor and are really worry about the overpriced outdoor furniture set then DIY has amazing offers here to meet your expected furniture desires!
Get your hands onto this DIY pallet Adirondack bench by messing a little bit with pallets physically! The construction is not very difficult not very easy it is somewhere in between however, a little planning can make your get with amazing results! To let you avoid any inconvenience, some construction steps has provided which are sure to work for you as a total guide! This double chair or Adirondack bench would work great for 2 women, 2 men and for a couple sitting purposes!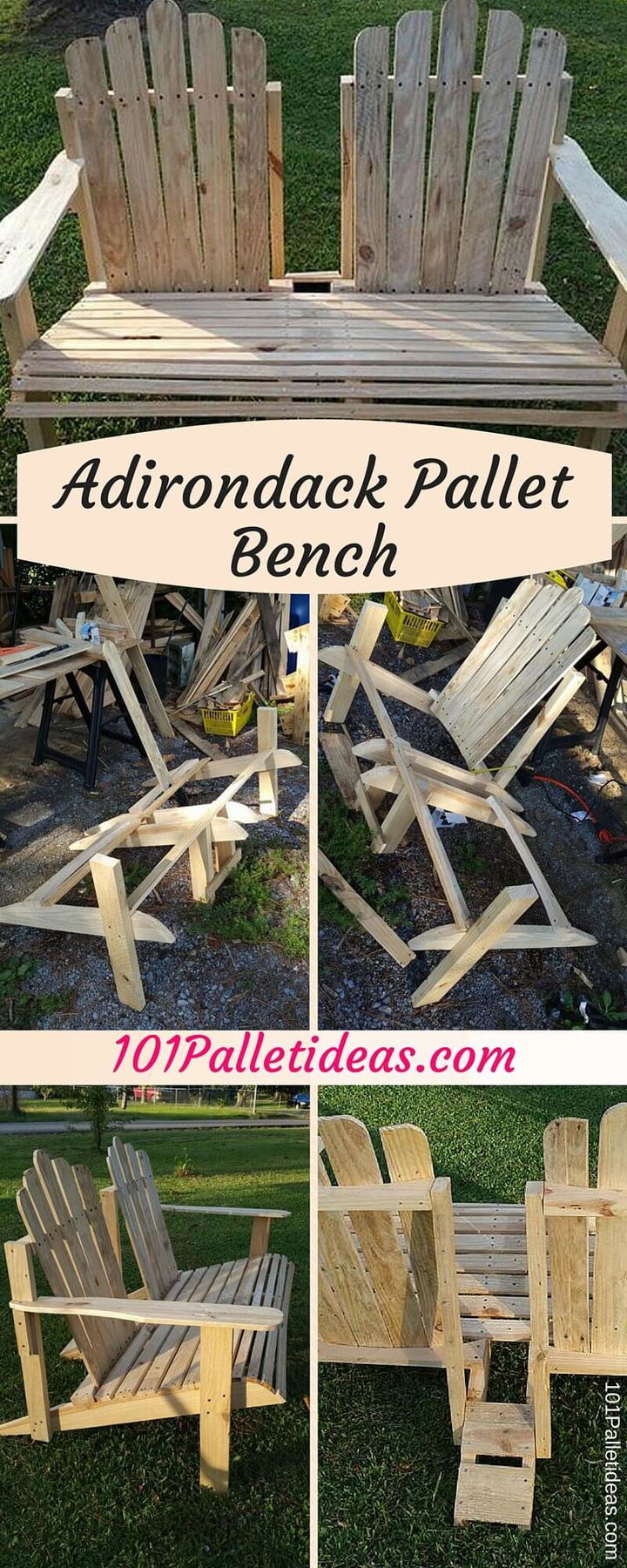 First, grab your pallets and dismantle them which you need: So follow steps and Instructions with Supplies.
Supplies:
Pallets (Where to Get Pallets for Free?)
Sawzall (Sawzall for Dismantle Pallets Wood)
Jig Saw
Nails
Screws
Leveling Tool
Glue
Sander or Sandpaper
Paint (optional)
Stain (optional)
Sealer (optional)
Carving Tools or Router (to create rounded edges)
Measuring Tape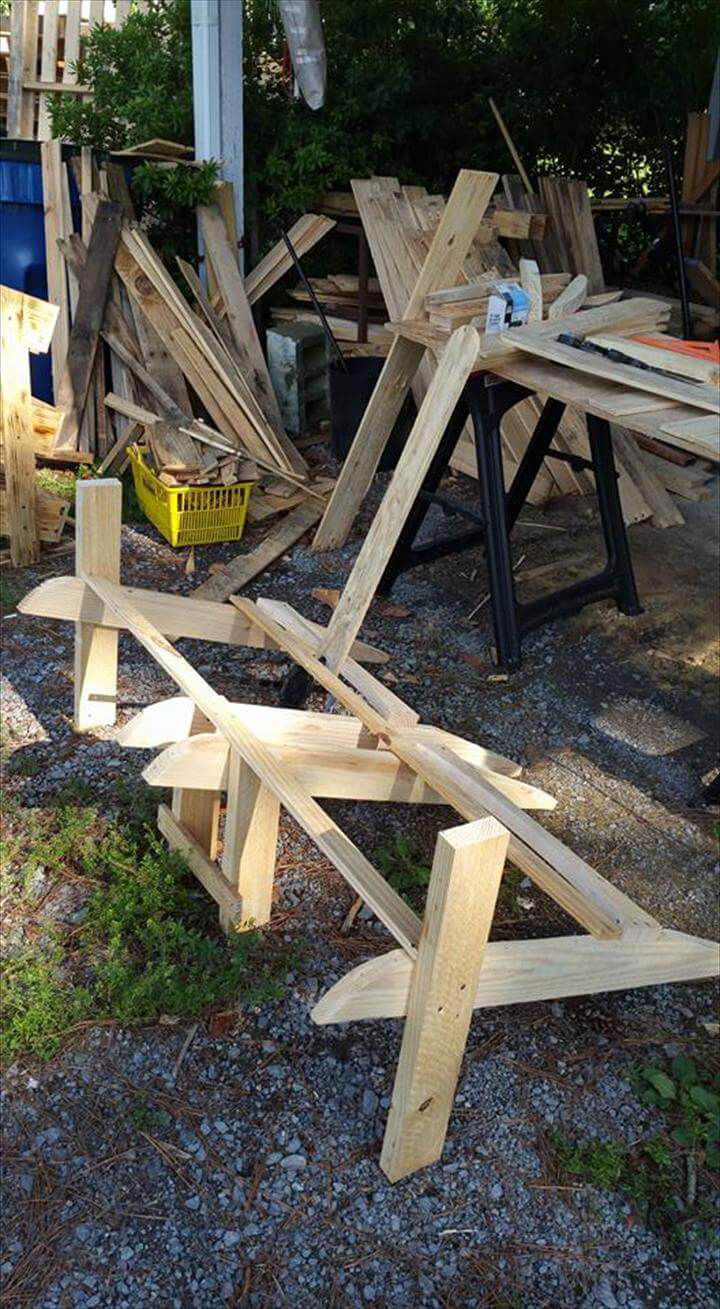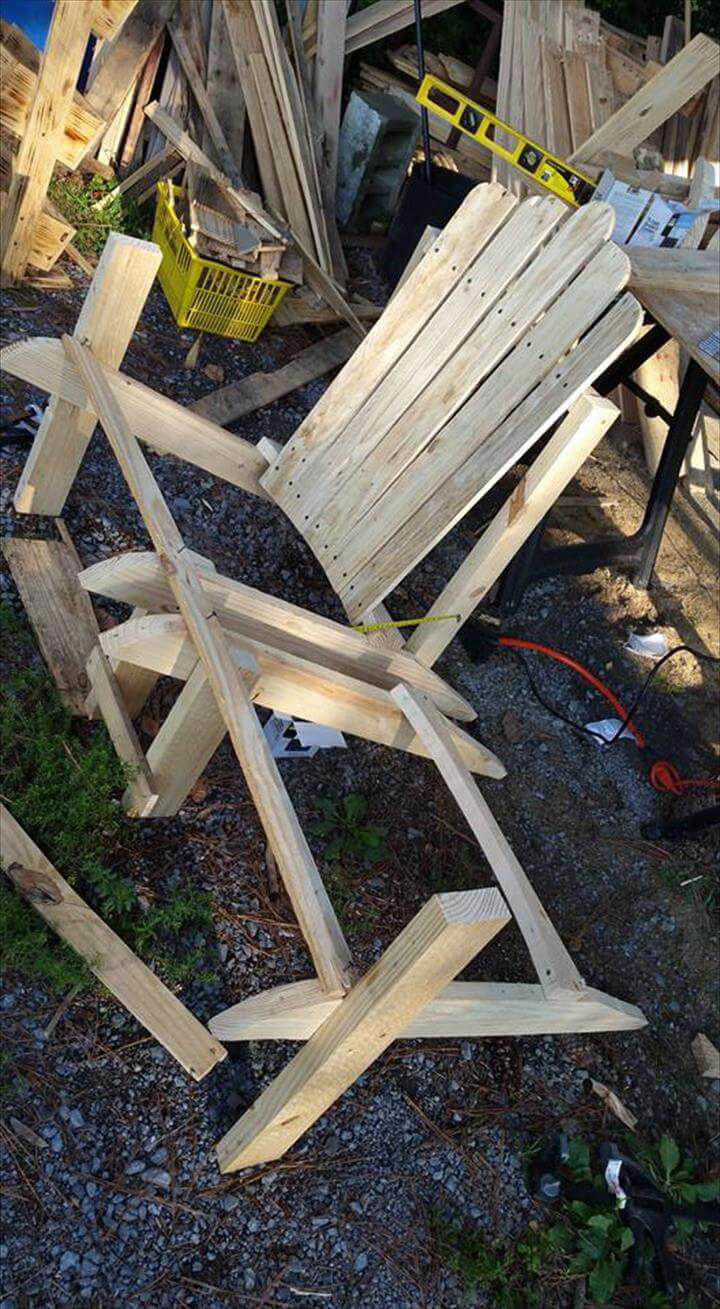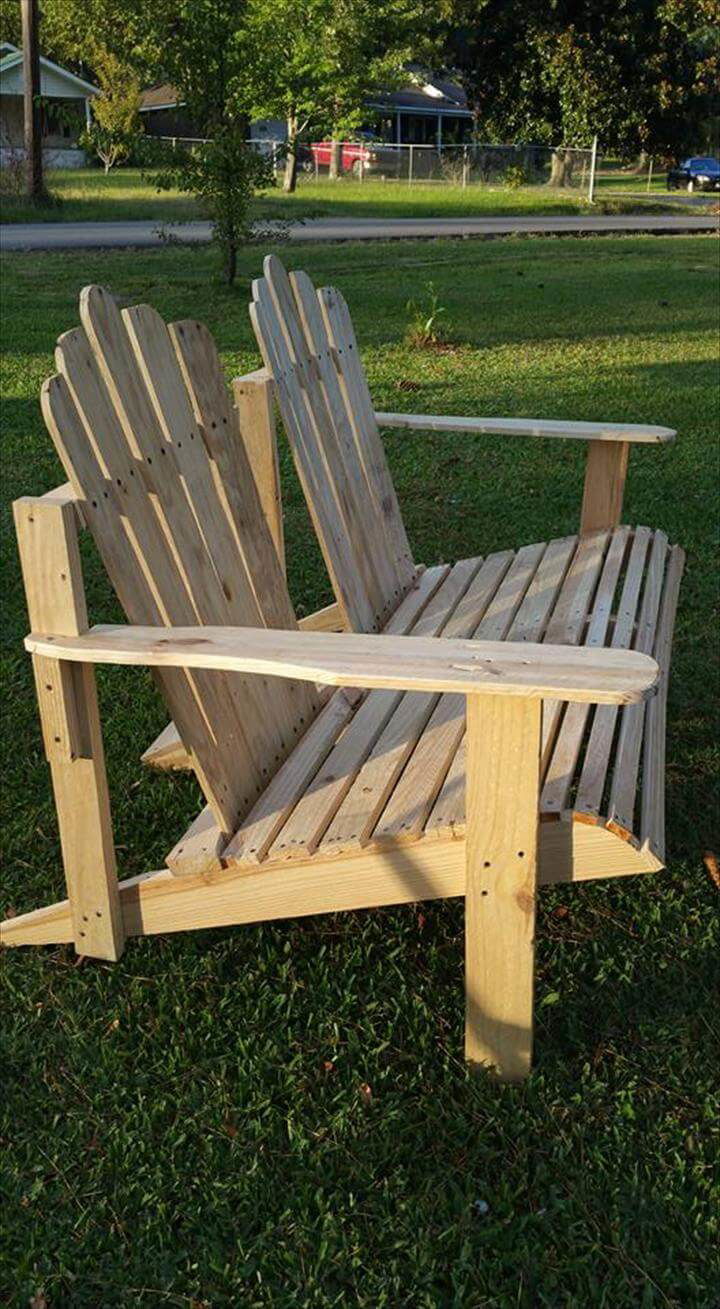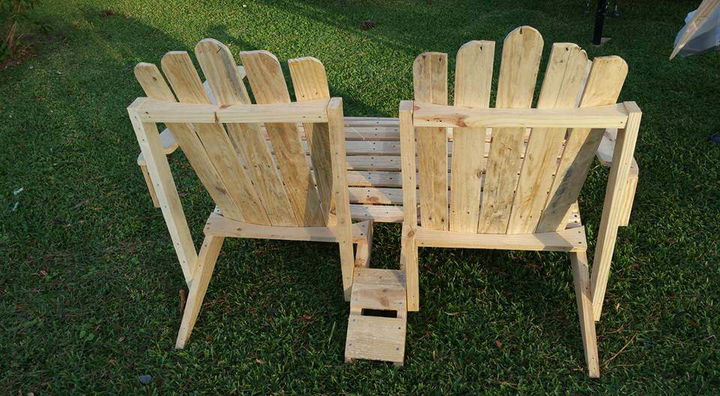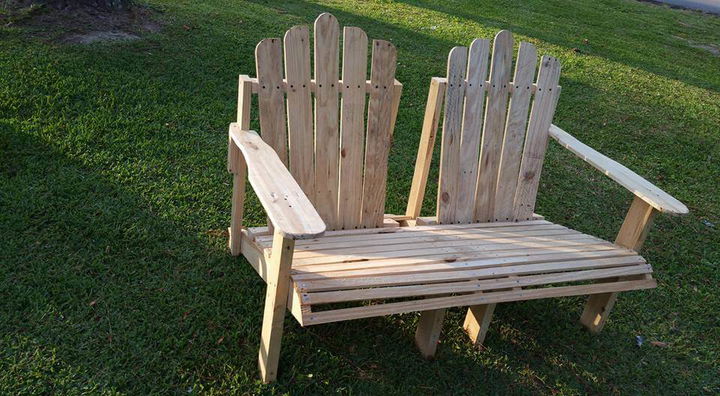 Last Step:
How to Make Pallet Sofa?
And inspired yourself with pallet wood creations.
Ideas of Unique Pallet Sofas: