In today's post, you will came to know that how your can create a little heaven with pallets at you patio or in your garden space! The plan is as always simple, thrifty and less time taking! We are again with a marvelous pallet recovery that is sure to drop your jaws with amazement! Something highly precious has been created with pallets here that can give very new and remarkable style statements to your outdoor without spending a bit extra of your money! We are just talking about this fanciful DIY pallet patio sofa, a whole sitting plan to entertain your guests, visitors and relatives in open sensational environment!
Using the uncut and undivided lengths pallets boards this creative achievement has been made that establishes sophistication to whole of the patio! To go for its construction at home or to follow this tutorial or guide you will need some pallets, screws, water proof black fabric, black paint and cushions!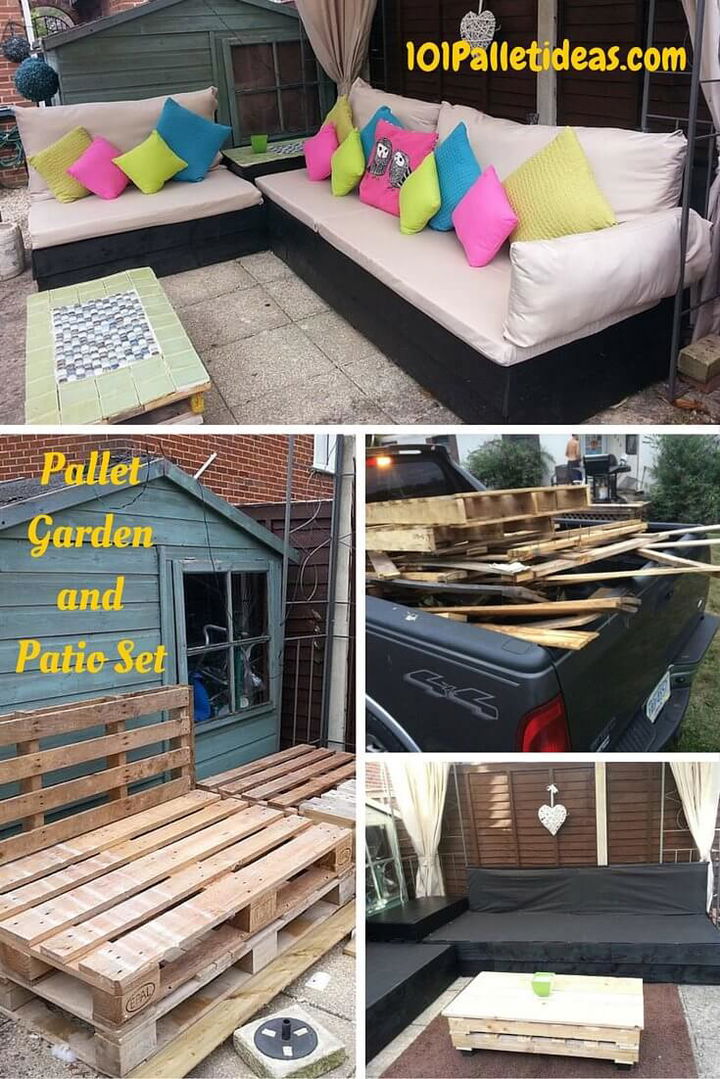 This pallet sectional sofa design is highly budget-friendly but can beat those expensive market-bought designs in both stability and sturdiness!