We miss out a lot due to short money in pockets! Classy styles of furniture are also becoming out of budget range especially for those who have average incomes! Everybody is suffering from anxieties due to higher market prices so a question arises, how to keep up with the modern furniture trends in this age of inflation? It is not too hard to tell when pallets are all around you, just pick up those discarded and thrown away pallets and bring them home to do some awesome furniture projects just like this living room cushioned sofa here!
Checkout full DIY reclaimed pallet sofa tutorial and know about some tips and tricks to recycle the pallets as they just serve you as a bypass to luxury! Get some paint, cushion, hardware wheels (optional) and some pallets to go for this sofa design which is just timeless to build! Rummage around to get a bundle of pallets and built any piece of furniture you are missing like a table, chair, bench or even a pallet bed!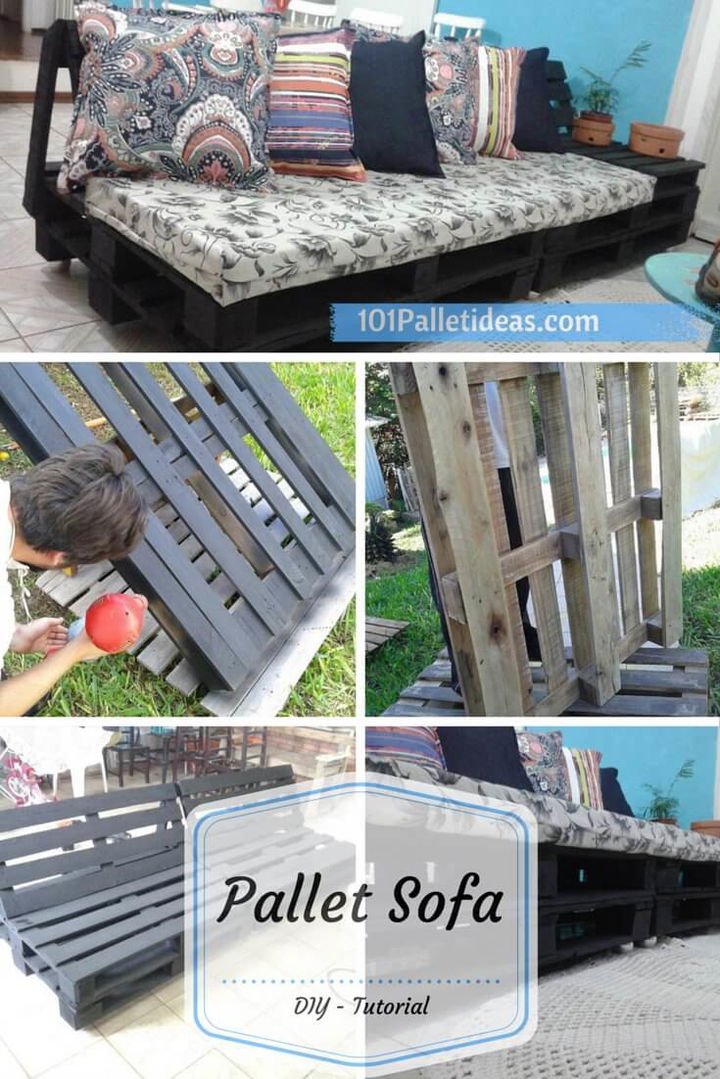 Once you have pallets, furniture remains no longer an issue for you!
Supplies:
Pallets (

Where to Get Pallets?

)
Spray Paint
Steel Plates
Angle Iron Brackets
Carriage Bolts (optional)
Cushion or High Density Foam Mattress
Hardware Wheels or Short Metal Legs
Tools:
Sandpaper or Electrical Palm Sander
Hand Saw
Hand Drill (to drill holes if you have to add long Carriage Bolts)
Spray Nozzle
Hammer and Nails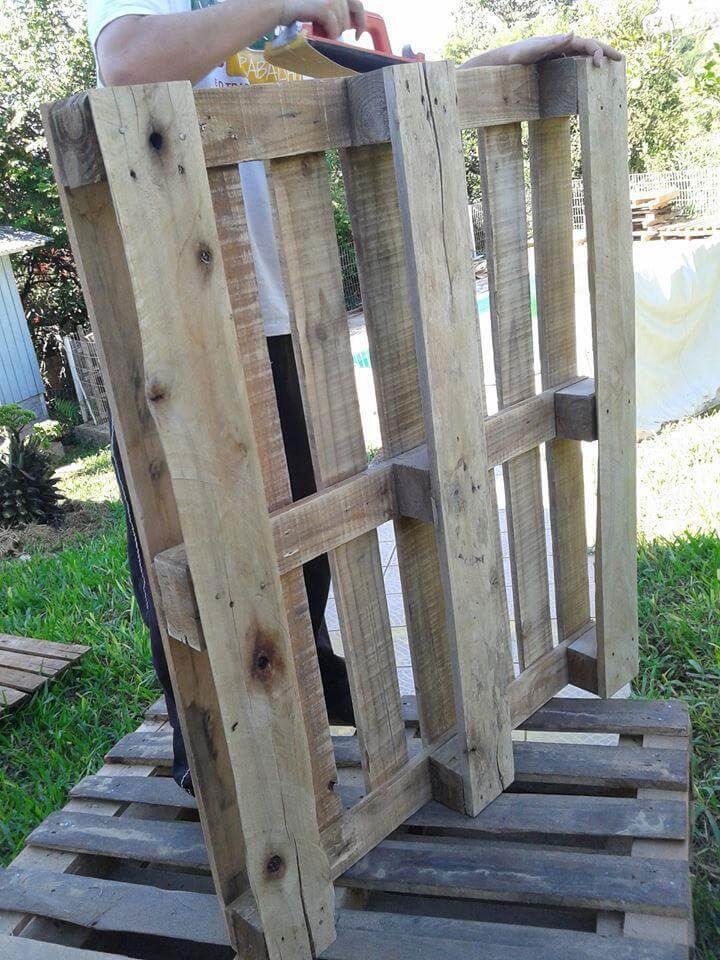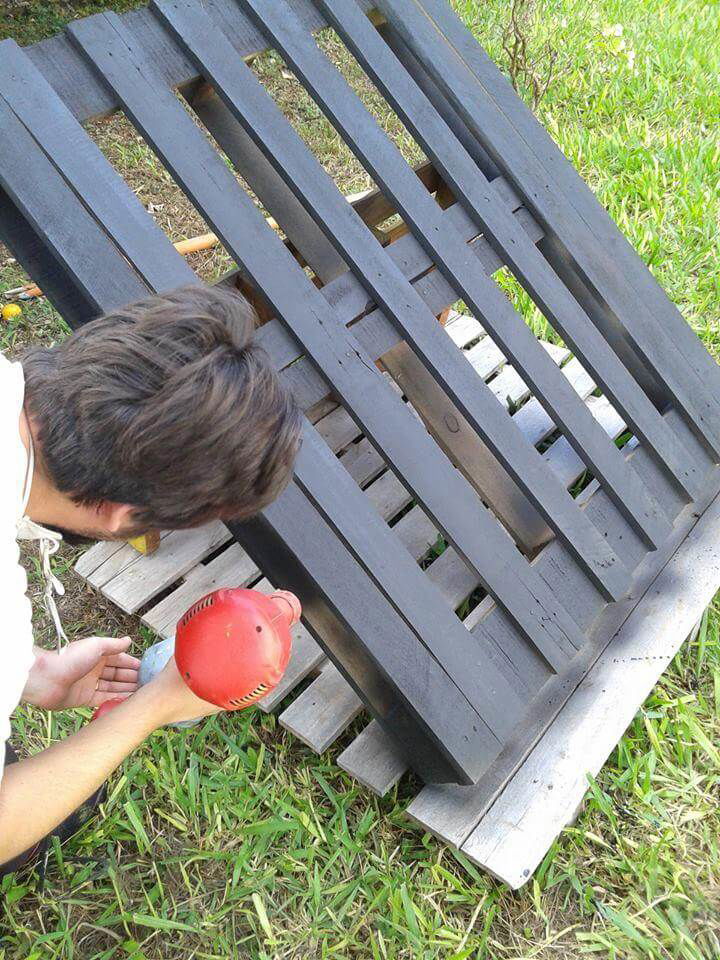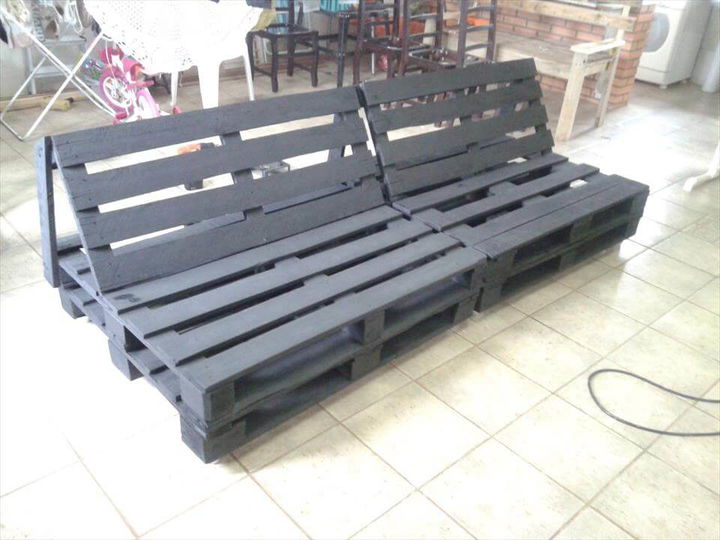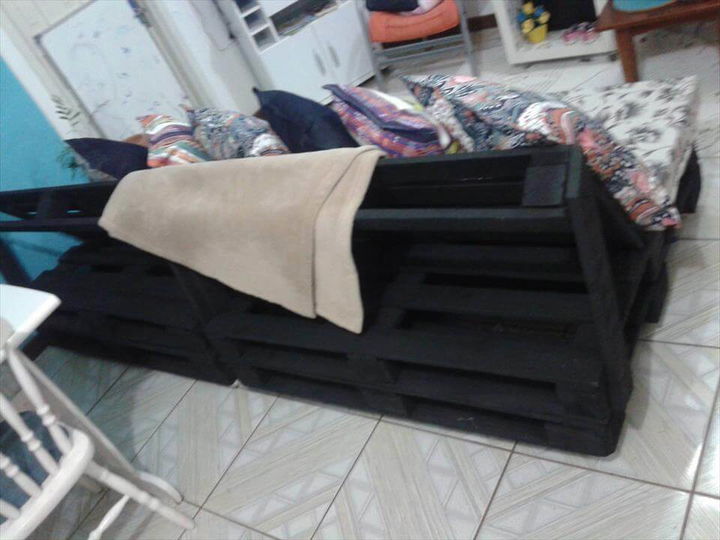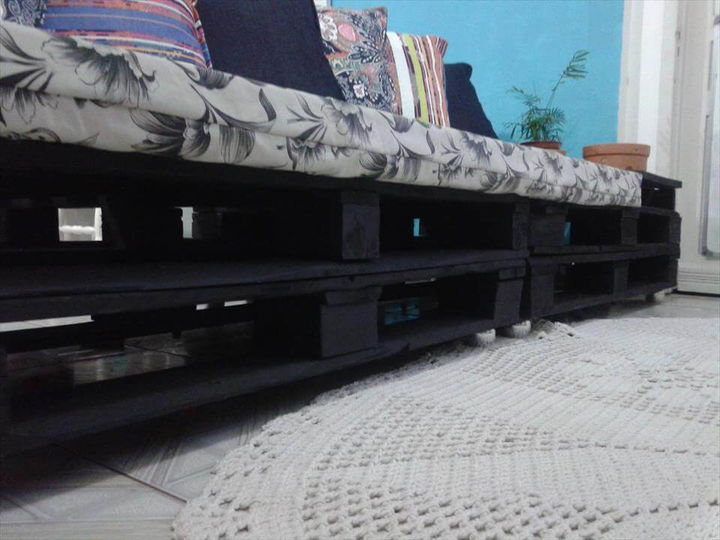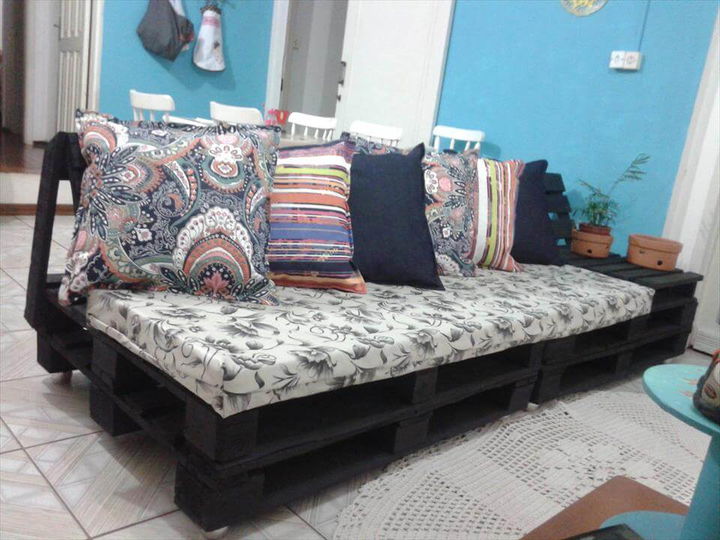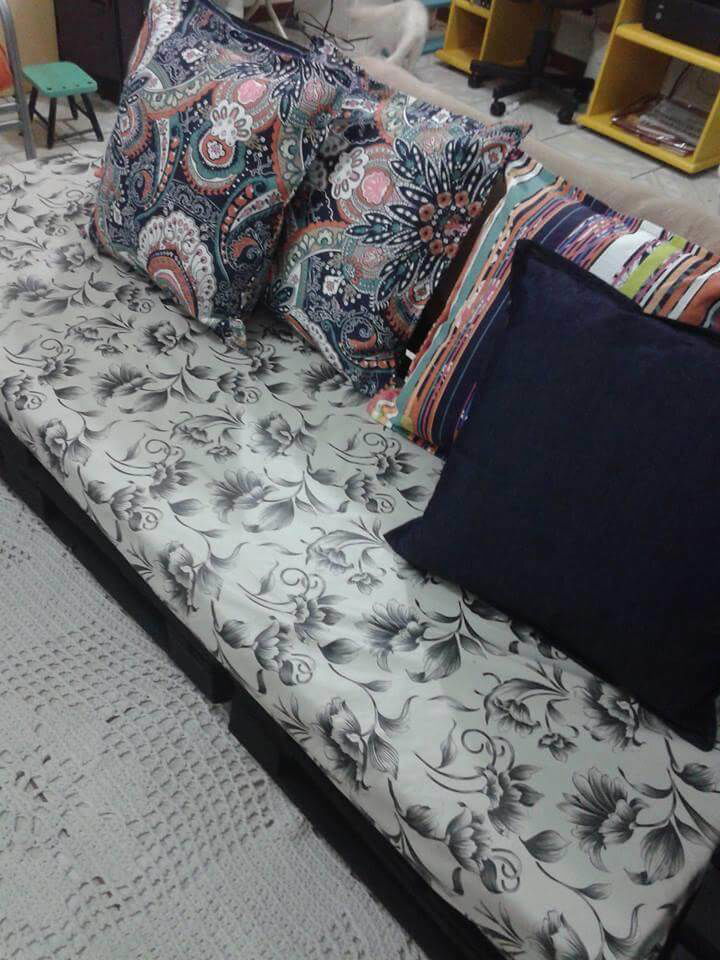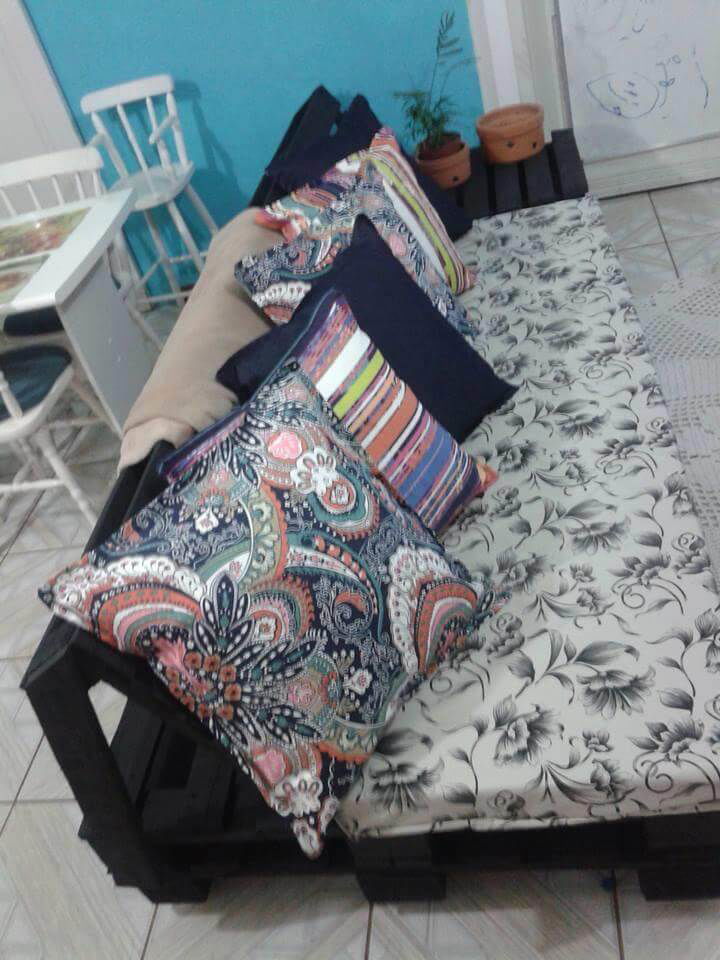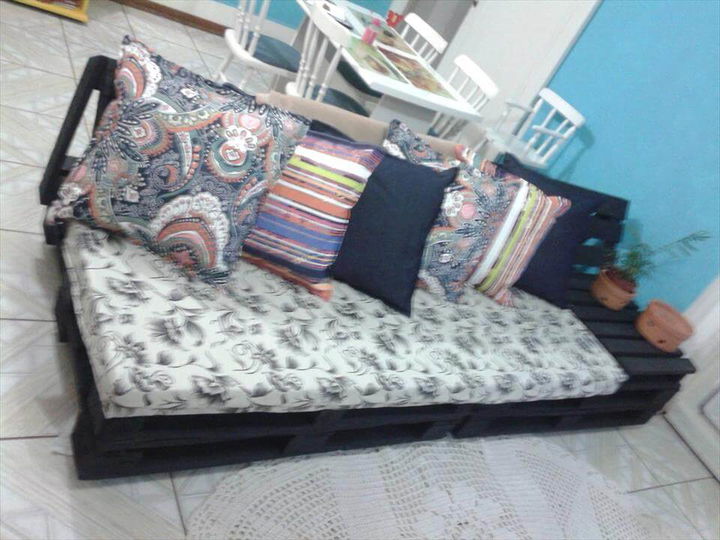 Made By 101 Pallet ideas Member : Gio Silva