When you have all suitable kinds of furniture installed in the home and also an outdoor, it simply results in a very functional and fashionable home environment responding all you need well! Every time we talk about the furniture, we just can't forget about the sofa which is always a piece of highest worth for all of your cozier and outdoor-friendly sitting plans! Markets rates for the sofa and for other sitting units are extortionate! Sometimes while being short in the budget it becomes impossible to mess with those inflated prices!
Want an alternative or bypass to access the luxury and extravagant furniture of your dreams? The only solution that will work great is the recycling of pallets, this DIY pallet upholstered lounge L-sofa is really a very respective example! Bring the pallets in the home for a rustic vibe otherwise make them painted or upholstered just like in this case of this DIY sectional pallet sofa for a modern fashionable look of furniture! Also built splendid quality DIY pallet table, garden and patio sofas, courtyard and terrace sitting furniture sets and many relevant crafts to facilitate your living more and more!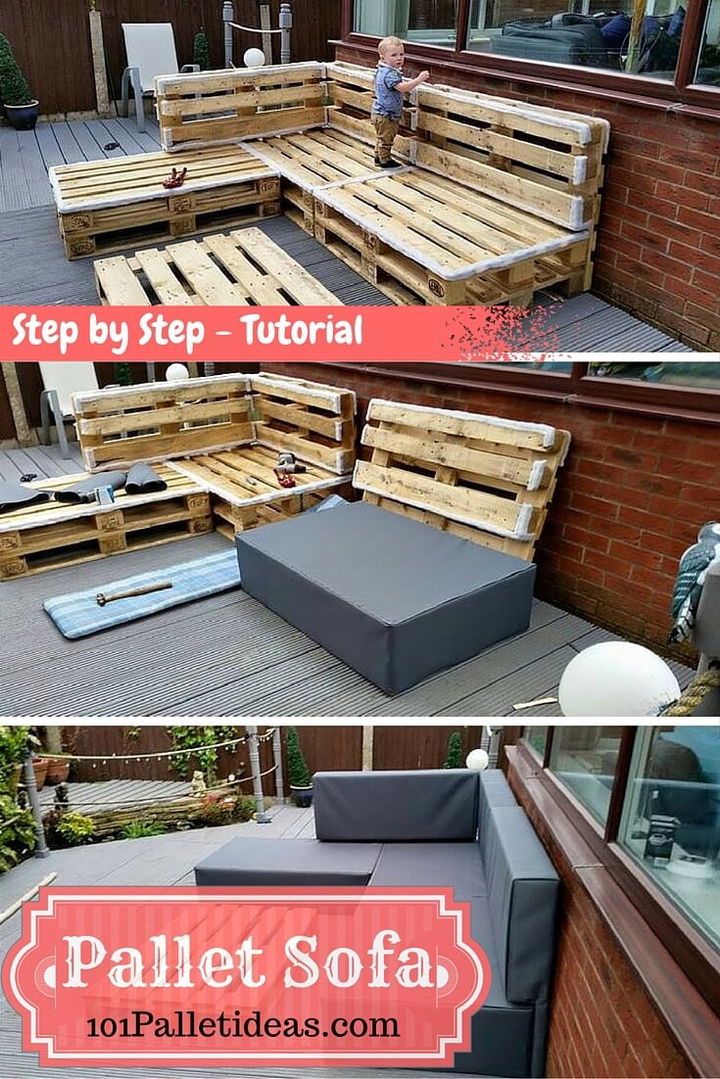 Here is full DIY pallet sofa tutorial to make you understand well about the construction and to avoid you not to make any mistake!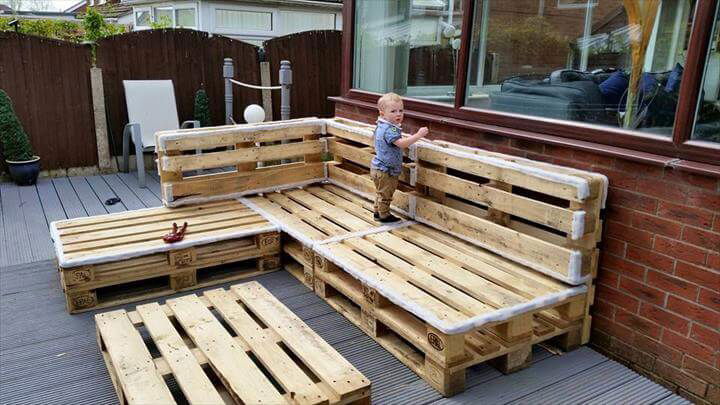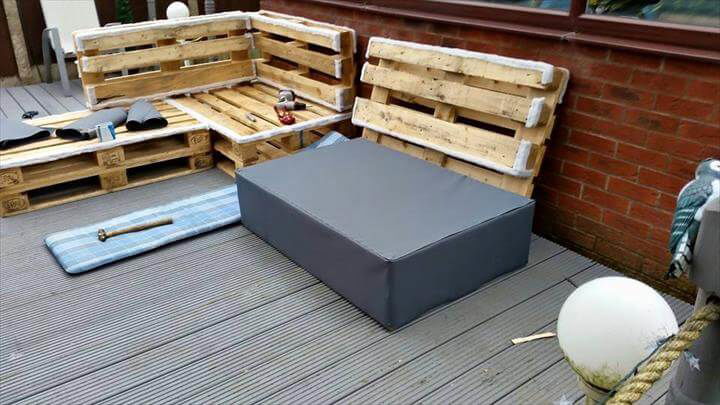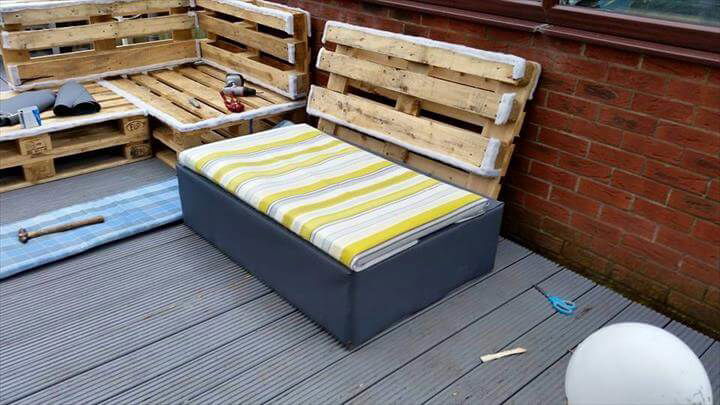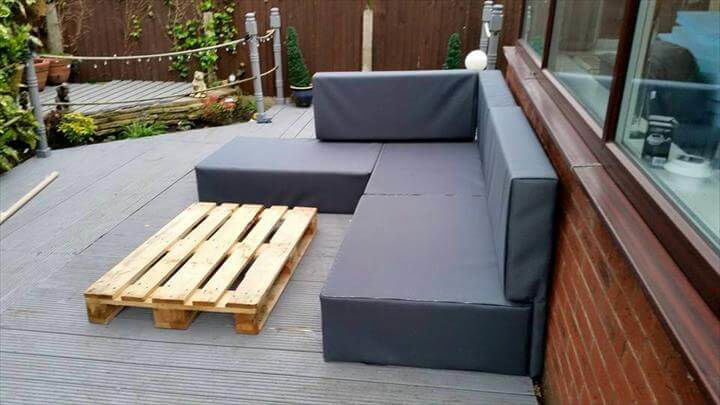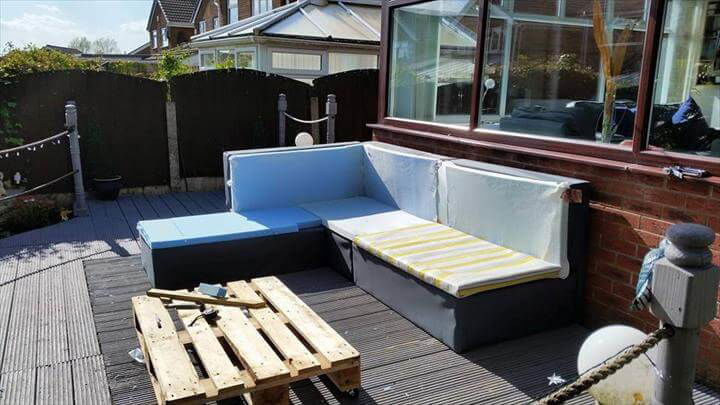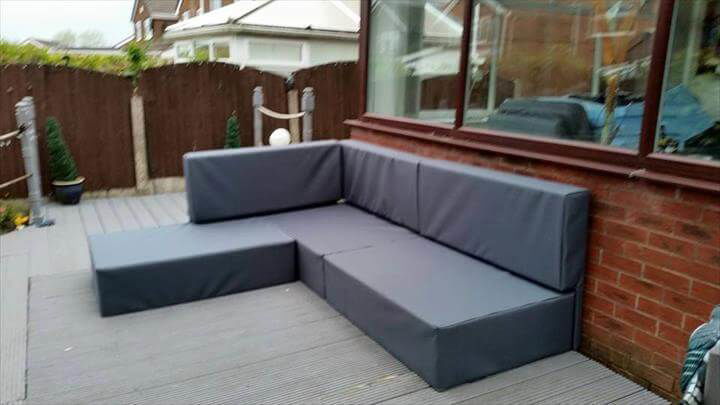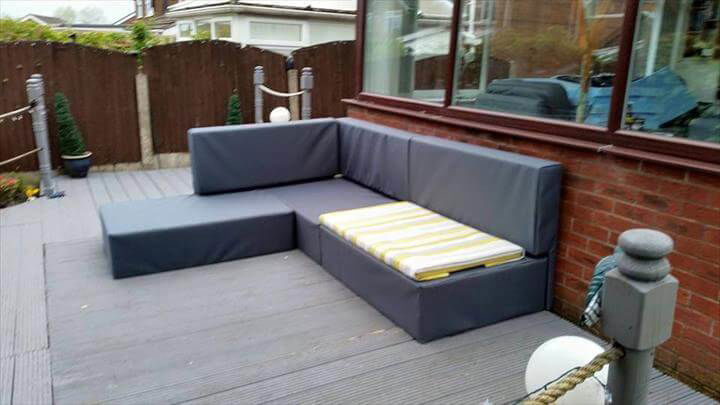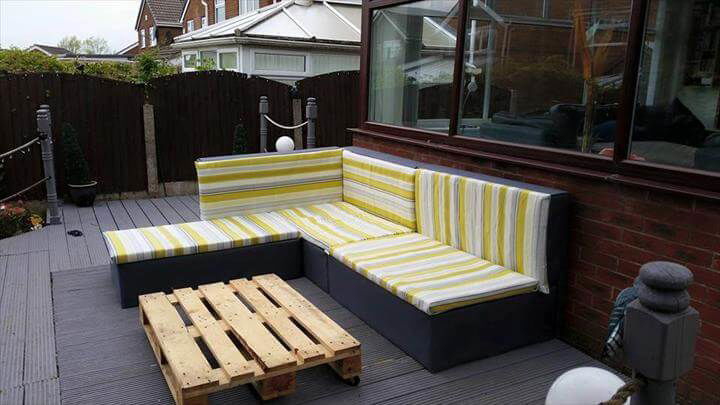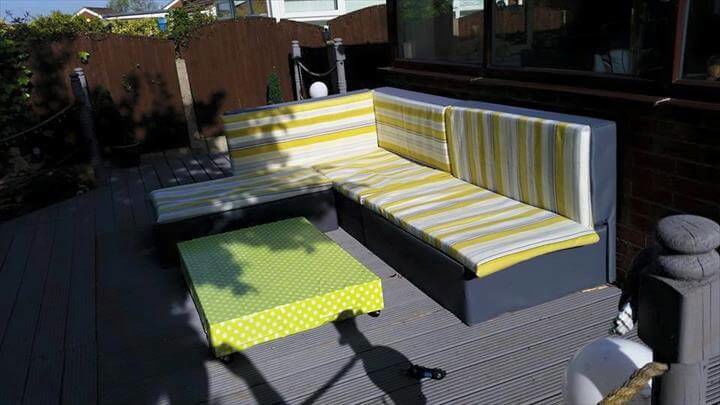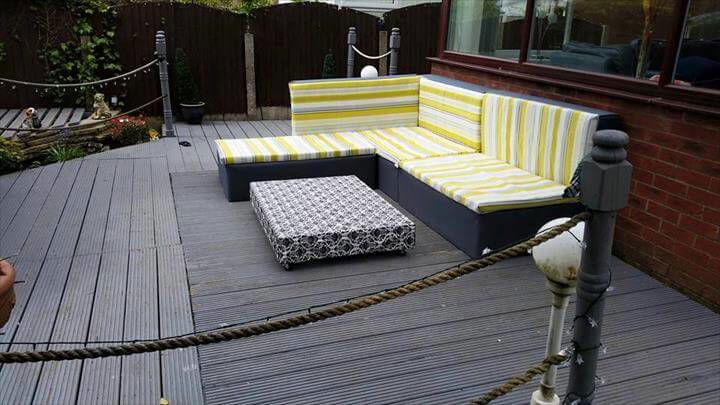 Do you want to save a lot of money on outdoor furniture? Upgrade your patio with DIY furniture. You must try to build your own furniture, we'll show you the way with tips & step by step plans for each piece.
Made by our respected Member: Mr. David