Want to build a bed out of pallets? It may be very easy too! Bedroom is the coziest room and a bed inside is always not to feel us alone! As we have discussed it earlier that every piece of furniture that comes in trend is construct-able with pallets and this is the cheapest every way to get furniture for your whole life! If this coming weekend you are not going to get yourself busy in something else then you can simply build this DIY pallet bed with lights, has been made extra functional with custom added features and dimensions are really beefy enough to handle lot of weight and are just to make it live much longer!
The assembly of parts and fittings has been done so nicely that it can beat any manufactured or industrial structure of a bed for sure! The most featuring part of this sturdy bed frame is its headboard also made of pallets! This DIY pallet headboard has wisely been fitted with electrical apparatus to gorgeous light effects at night!
This innovate bed lighting concept is going to amaze every one as both sides and front of the headboard have been made a little bit deep to hold the accent lights well inside!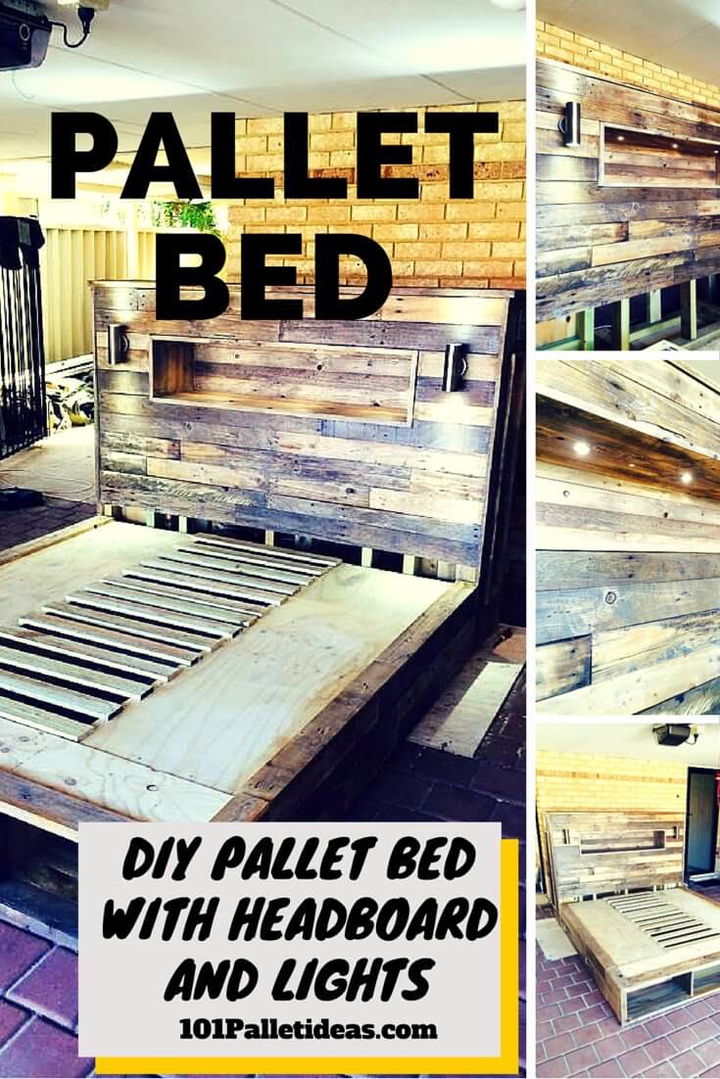 You just also can't live without appreciating the wisely installed sleeping section, tremendously built with pallets and have been lined with plywood sheets for a smoother look! Design becomes extra functional when we just look at its another mind blowing feature, the pallet shoe rack, nicely fitted at the ending point!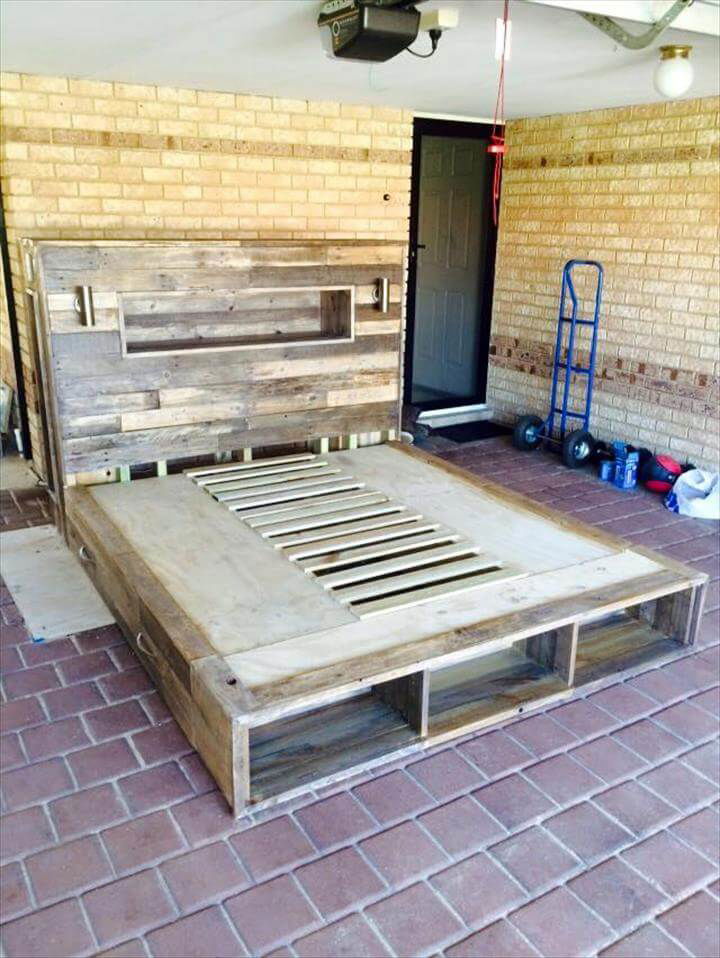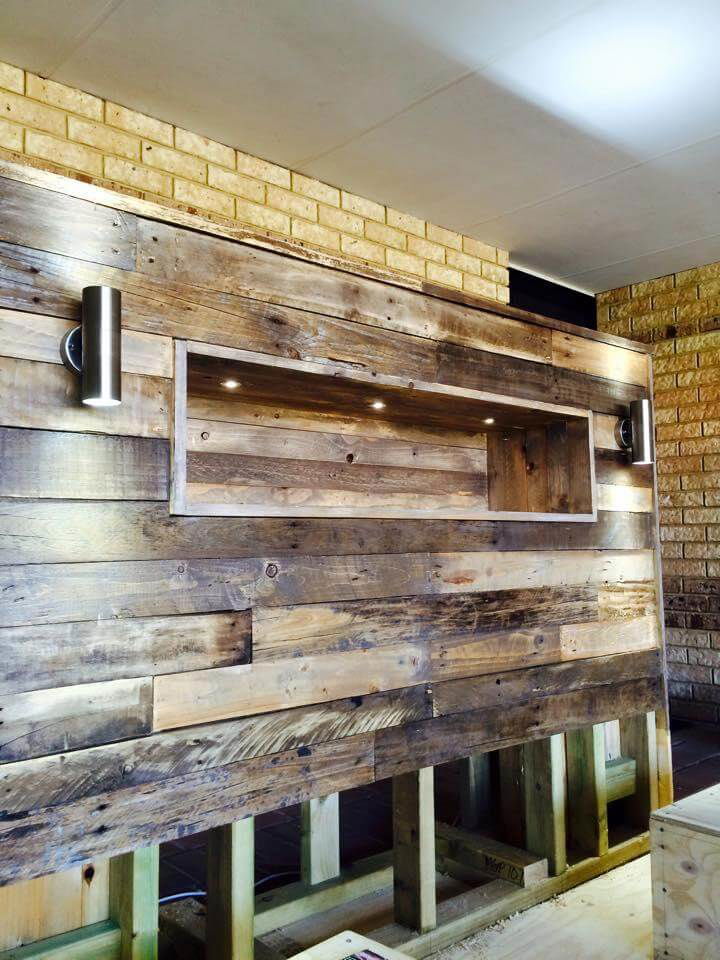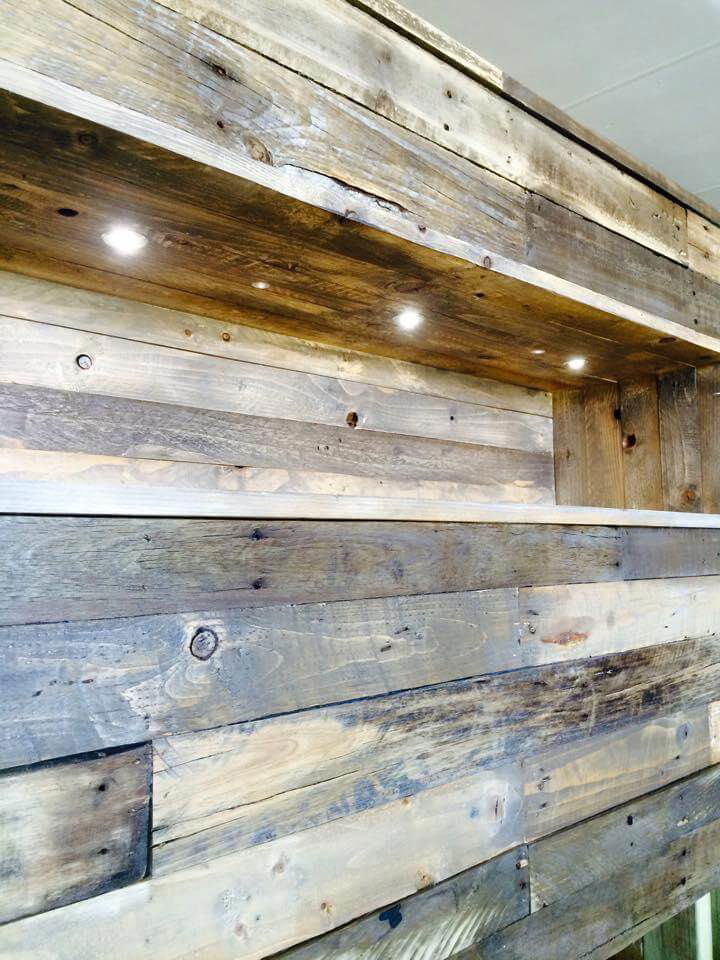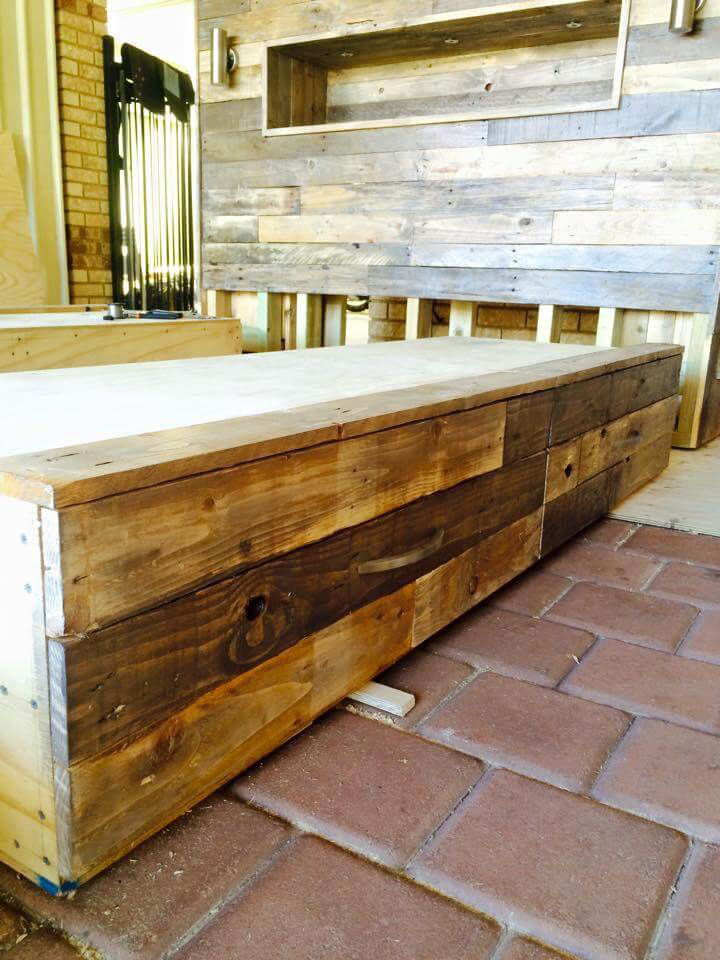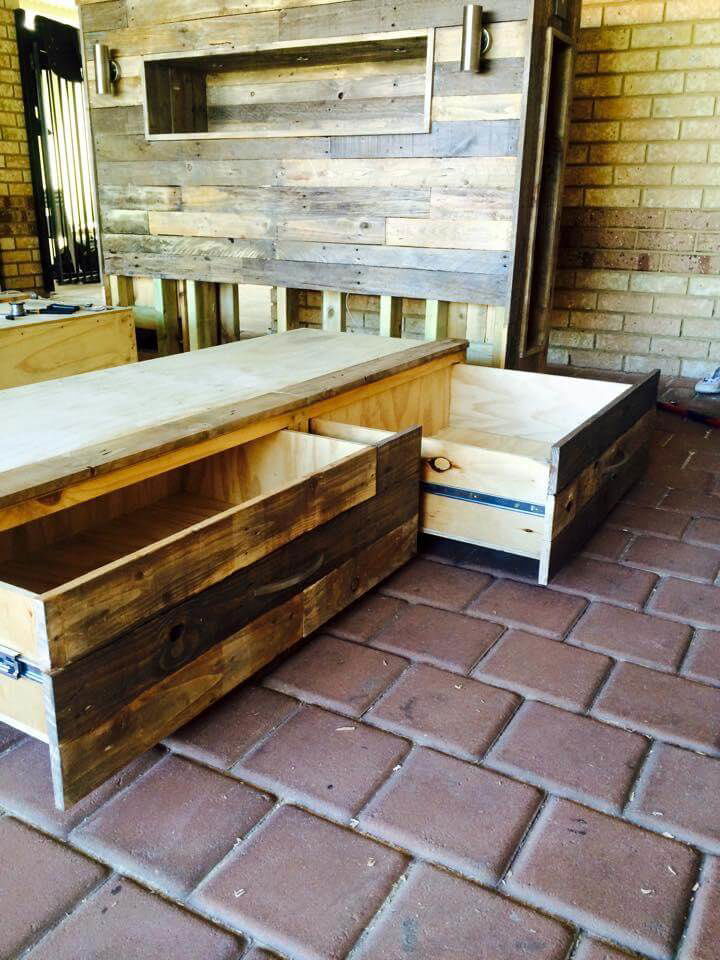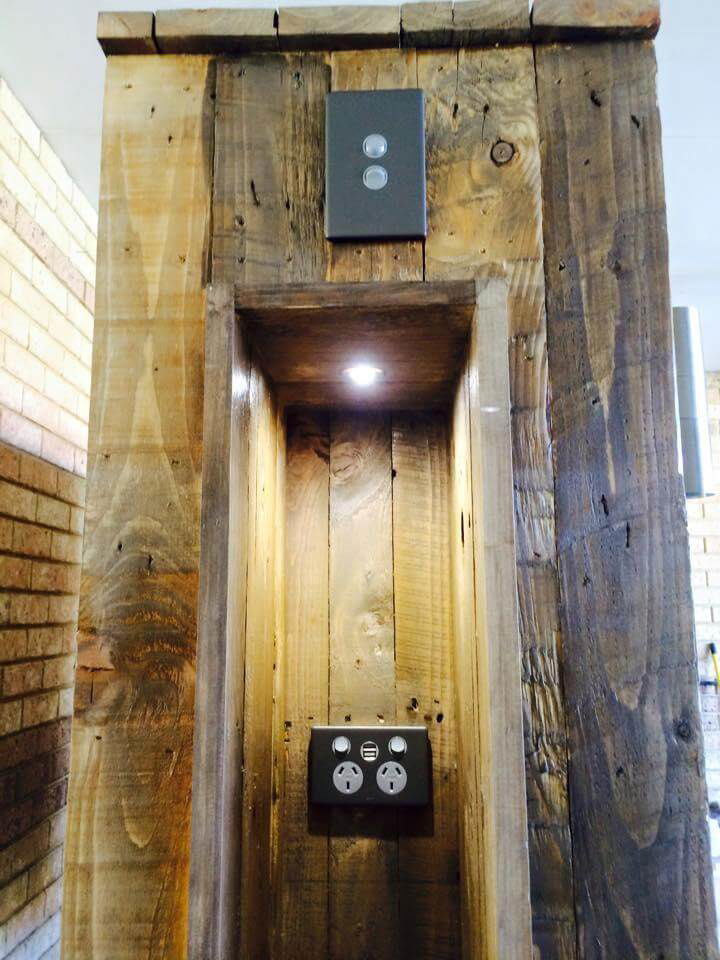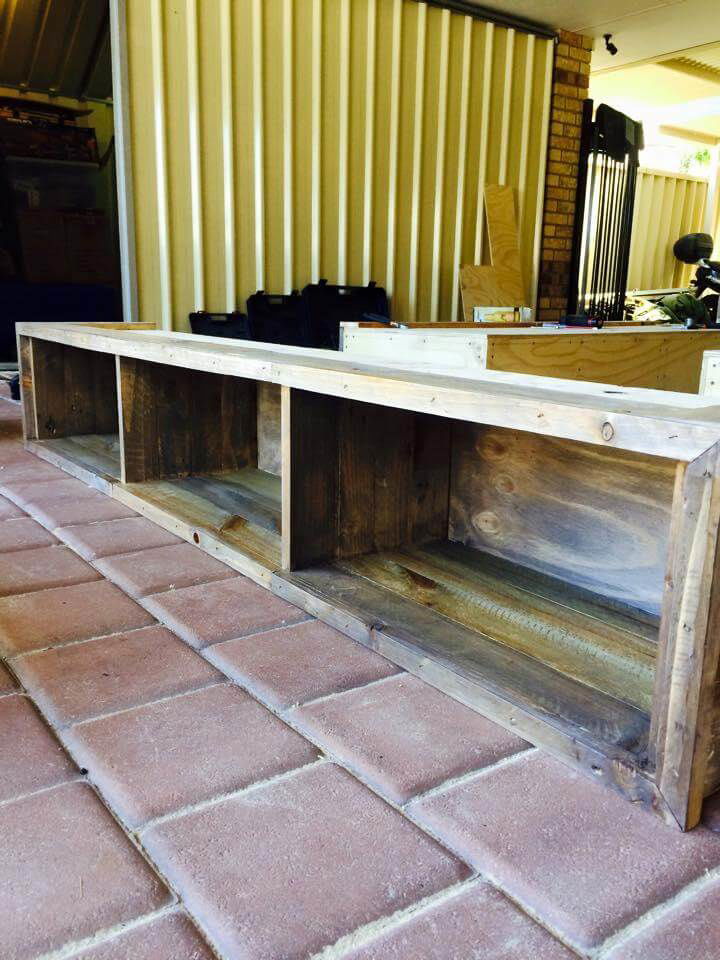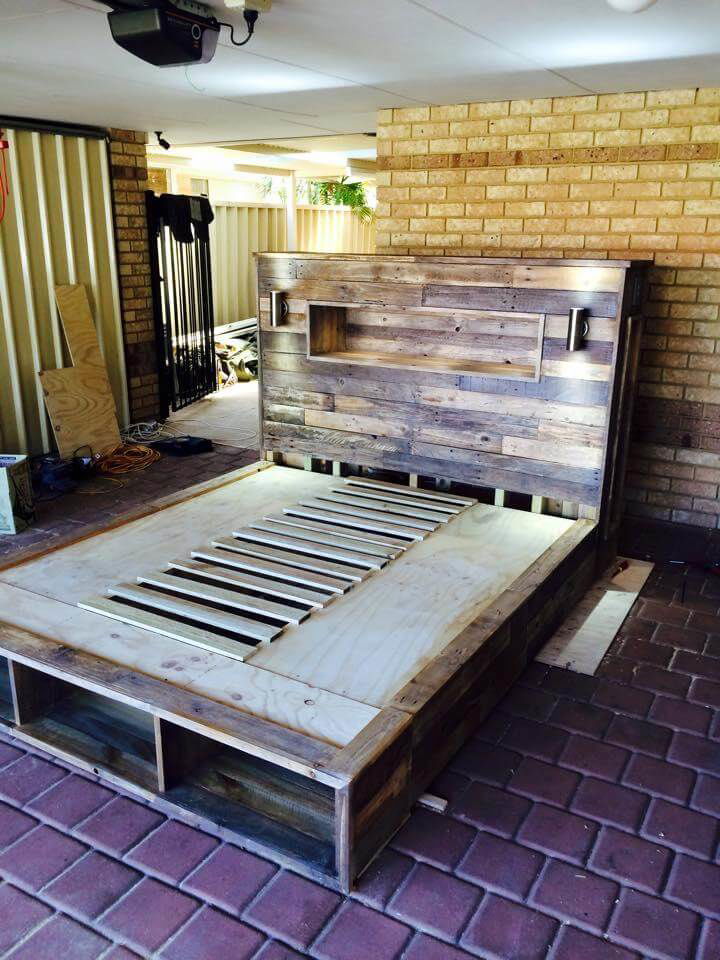 Top 104 Unique DIY Pallet Sofa Ideas
Made By: Mr. Jason Martin