Keeping pets is always a much enjoyable and fun experience and people across the globe are showing great interest in keeping and loving the pets! If you are also having some dog, pets and just can't stay all the day long with them due to other routine matters and office working, then you should think about it that what can make them relaxed in your absence? It is nothing but a dog house for sure! We are going to give here the easiest ever plan of a dignified DIY dog house that also costs you just nothing!
Check here this DIY pallet dog house tutorial and get full guild and instructions to build an instant copy of it! This DIY pallet dog house comes with a chevron roof is capable to house three different breeds of your dog bed, the smaller one residence at the very right corner would be a lovely one to house your cuter little puppy!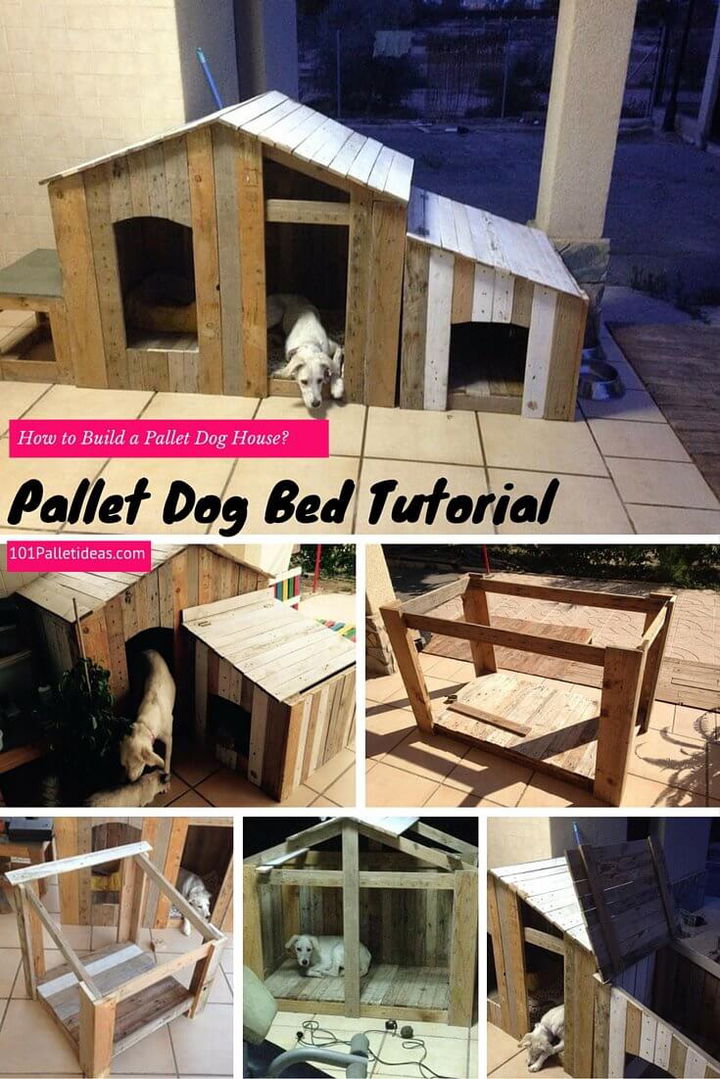 But in this case, this pallet house has only been specified for a one little lovely dog and other portions will come handy to store the dog bowls, food and other conveniences!
Supplies and Material:
Pallets ( Where to Get Pallets for Free? )
Tools for Pallet Deconstruction ( Pallet Breaker, Pry Bar and Hand-Hammer )
Measuring Table
Circular Saw or Hand-Saw
Nails
Nail Gun or Claw Hammer
Wood Glue
Sandpaper or Electrical Orbital Sander
Hardware Hook ( To Fasten the Dog Rope )