The profession of carpentry and all types of woodworks demand higher skills and experience as precision is the main key here to give the well-defined shape of furniture which one has just targeted to achieve! However, to work with pallets require no carpentry skill or experience and you can even get the required DIY furniture projects in high precision! This DIY wood pallet bench tutorial here is to show that how easy to get crafty with pallets! Strip the pallet boards down and get a bundle of individual wood slats to plan out a thick wooden slab to be taken as a berth section of the bench later!
Get 4 more equally thick and long separated apart pallet deck boards and let them come along the 4 corners of the already made wooden slab and secure them with hardware, the berth section is done if you do so!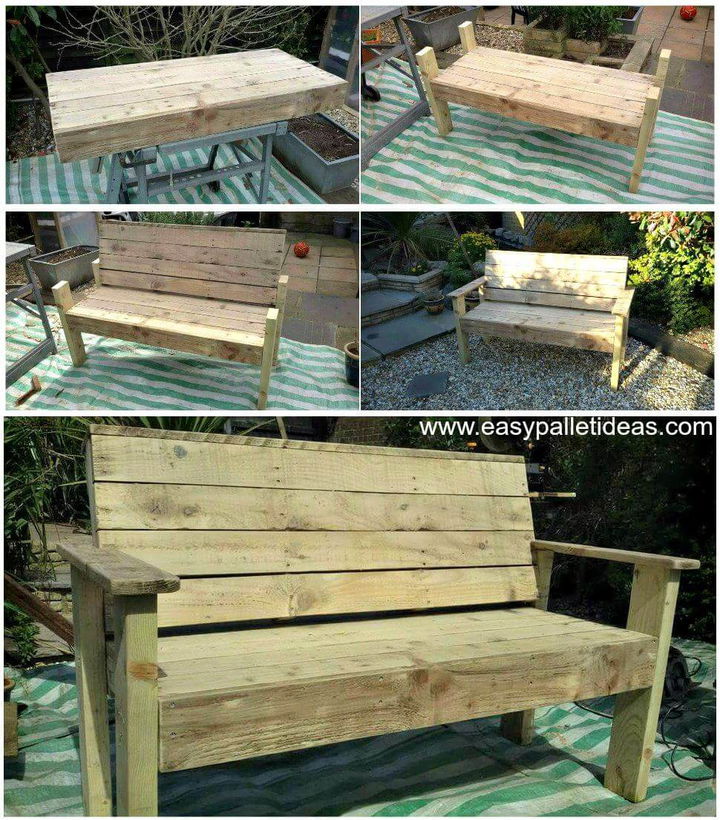 Not add the backrest position made in the same way as the berth position and gain a sturdy bench layout to add to your residential park, garden or backyard place! Full DIY pallet bench tutorial has been provided here, learn how to build your own garden bench and get inspired by this DIY bench guide with free plans and step by step instructions!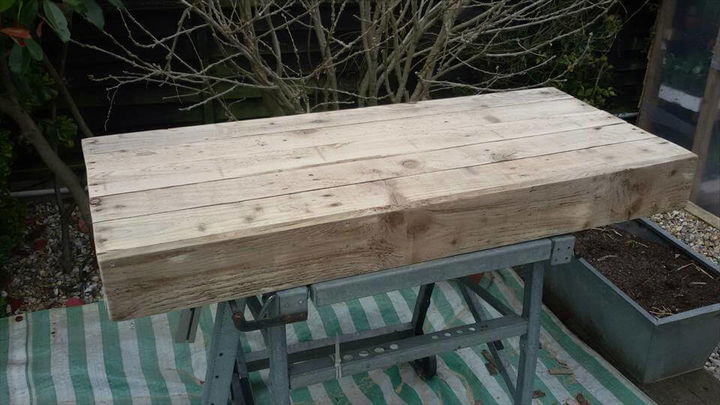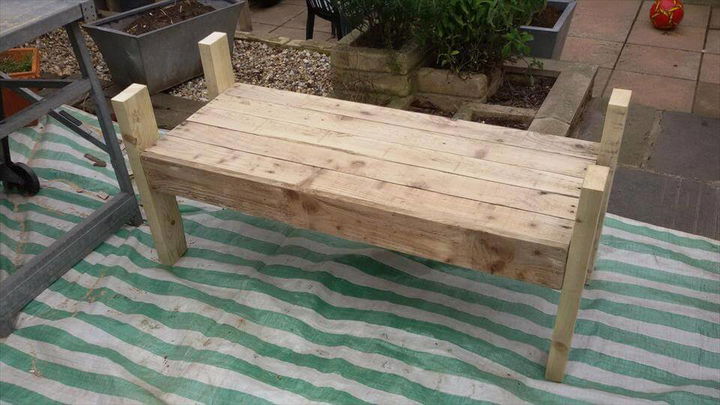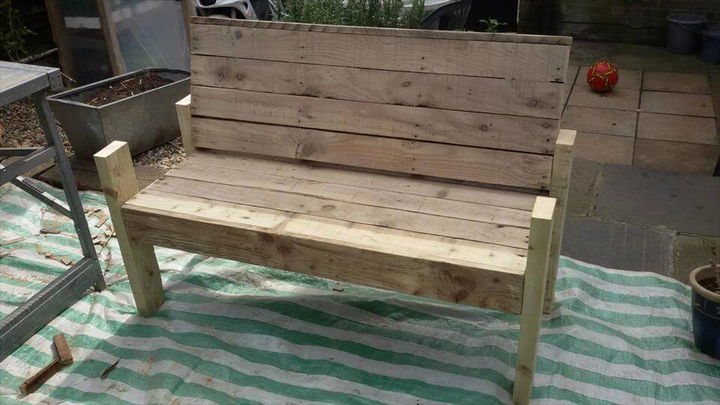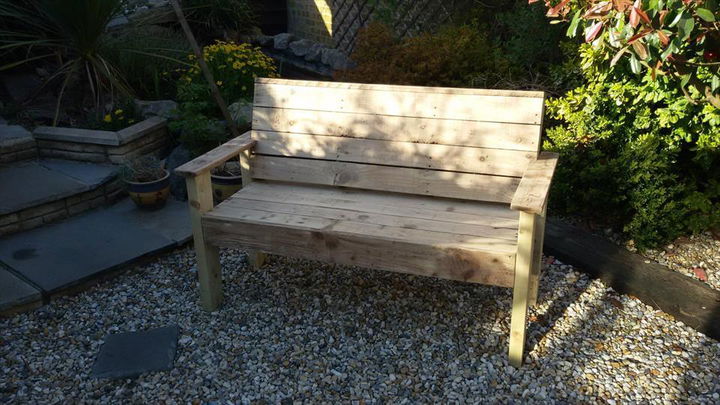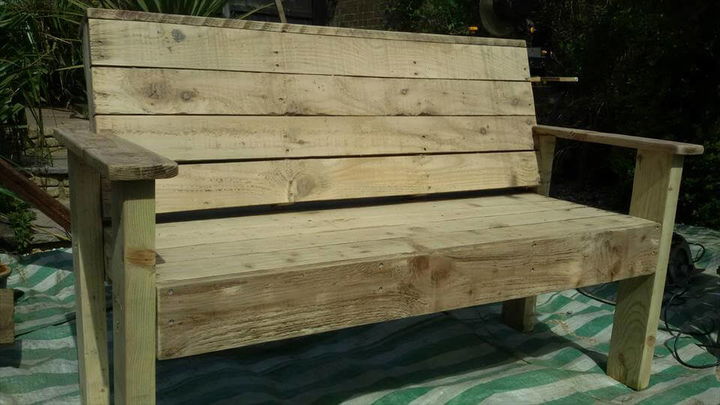 In the end, the design can be given a solid accent paint shade to catch a cozy furniture theme or can be given some additional stain coats that can differ the overall tone of the wood and will also give more protection to wood to not let the bench die or weathered early!
How to Paint the Pallet Wood? You Must Know !!
Made by: Gibbs Design Furniture – gibbsdesign.co.uk