There are various interior renovation projects to do with pallets which just confirm that pallet wood is damn good for interior improvements! Space under stairs and also space under your bed, can be used creatively to enhance the storage space of that particular home portion or bedroom! Checkout this DIY pallet TV panel wall, a sturdy wooden wall created under stairs and has awesome storage options in possession! A bigger and thicker triangular wooden pallet wall has been installed using pallet slats only and this has been done by going precise measurements!
The wall fits beautifully to measure space and allows the user to store also his favorite objects behind it like surfboard and vacuum cleaner! Just make this wooden wall hold you LCD TV screen and us it also as theater in home or as a bigger pallet entertainment center! Little cubbies have been built-in that can hold the mini electronic appliances like a DVD player, modem, router and other media items of this kind! Do clone this extra brilliant pallet inspiration and add more fun to your home!
Here is how you can reuse pallets for superior interior improvements, this pallet TV panel would not less than a theater for movies lovers also! Go handmade with pallets and just double up the worth of your home!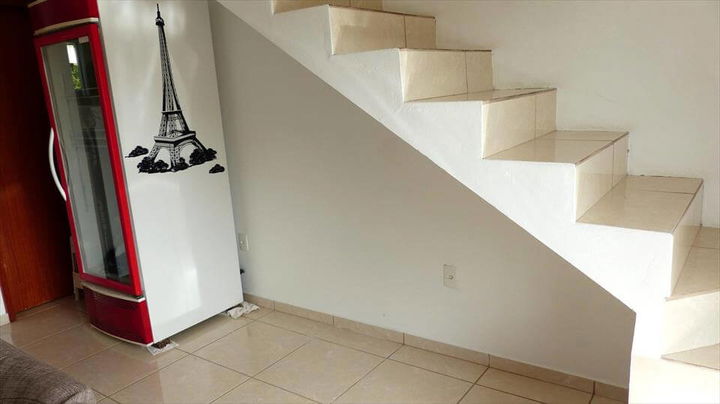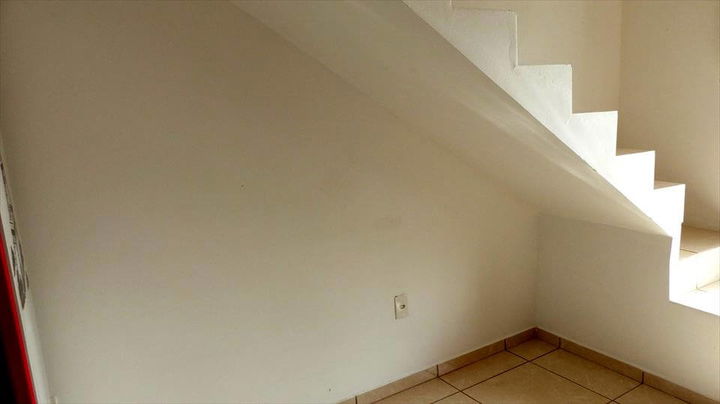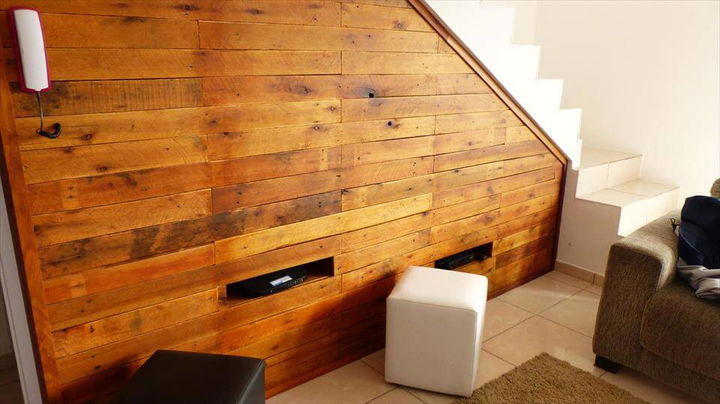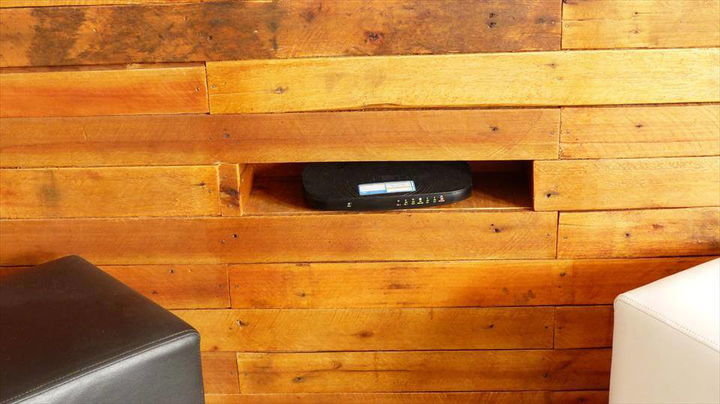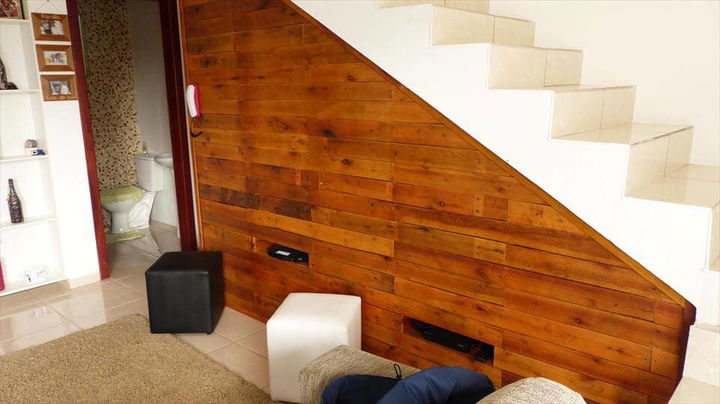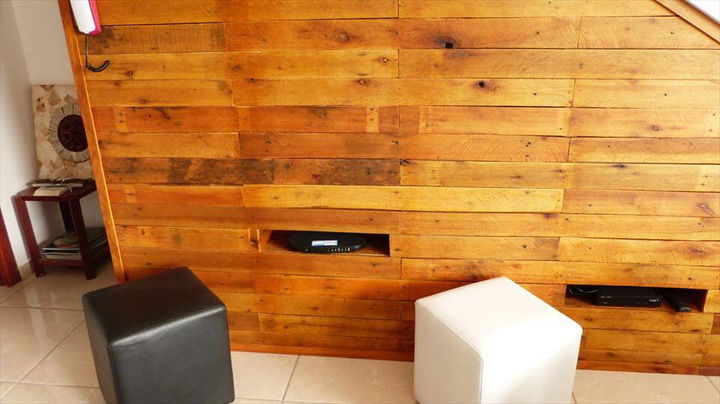 Made by: Feito de Paletes