Outdoor is a place to do various fun activities at the same time, especially when your kids are with you! So while relishing the outdoor in dead of summers, every one feel thirsty so addition of a drink corner become necessary for your paved outdoor and garden to be over enjoyed with cold beverage anytime! Here is a DIY pallet outdoor bar or drink point inspiration, comes with an enchanting rustic table with mind-blowing counter space, displayed in black and white!
To provide shelter to the inside person, a special sloping metal roof has been made which has further been supported with two wooden pillars fixed at the DIY pallet counter top! Dominant black is a perfect color for wooden projects to be outdoor friendly and avoids them to get weathered early! Rear of this pallet bar  has been build by constructing a vertical DIY pallet wall having lots of shelves and compartments to hold your beverage bottles! It can also be used as a stand or a little shop to sell kids-made food items and drinks at some special events!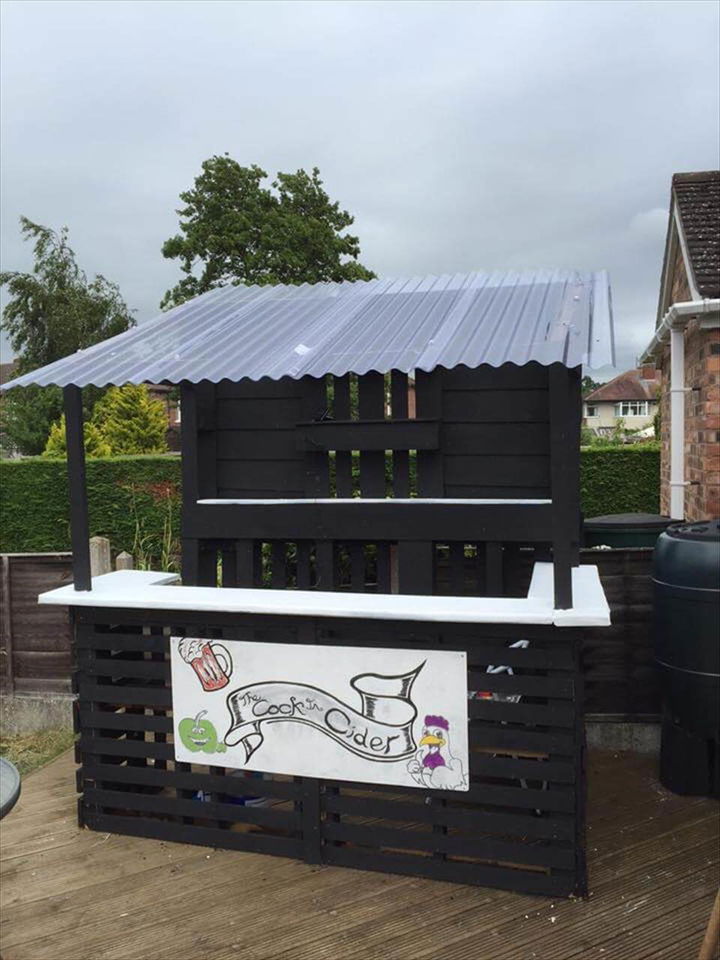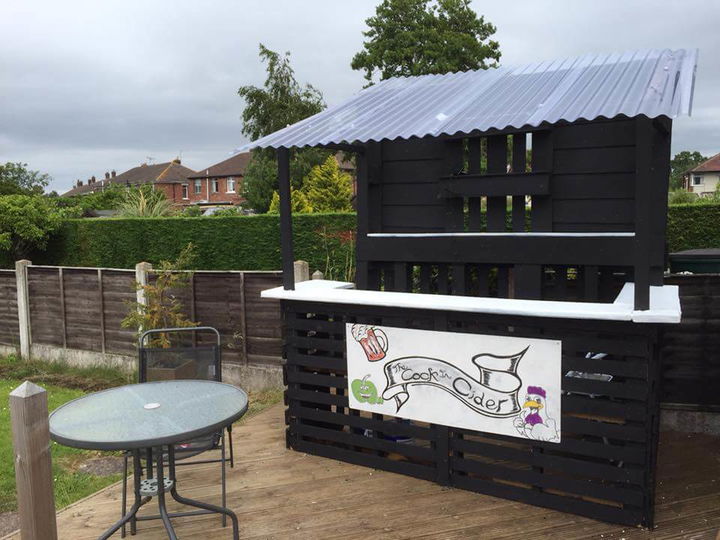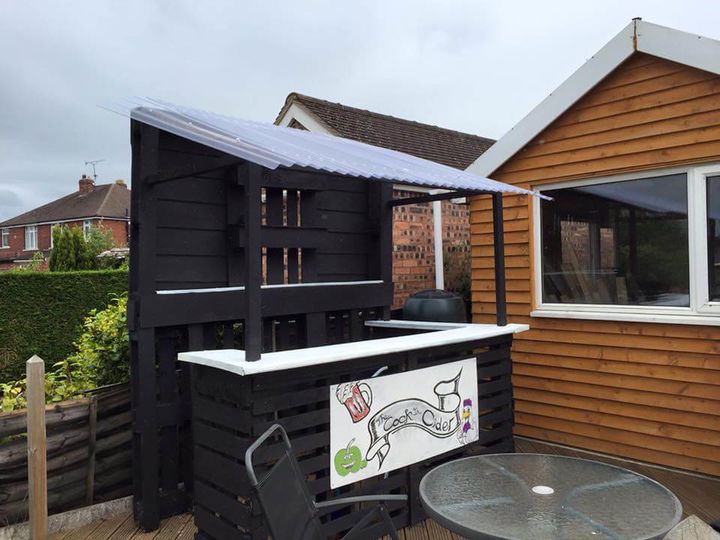 You can also make you own comfortable seating with pallets, now here you find unique collection  of 104 Pallet Sofa designs for inspire your outdoor and indoor furniture.