Again we are to let you know about the secrets for creative recycling of pallets! Plan pallets for outstanding indoor improvement, repair and renovation projects letting your dwelling be more stunning and functional all the time! Here we are with this DIY pallet wall paneling project around the Jacuzzi bath tub, something beautiful has been done that adds 4 moons to overall beauty of the bathroom! The area around the bathroom has been given a wooden overlay and colorful pallet planks have been used for overall wall paneling that goes for bigger impacts!
Side wooden wall also comes with a painted bear shelf that gives bring an arty style to whole wooden wall! Finally the project has been finished by adding beveled shape ceiling wooden border and also by mounting an accent mirror to main bathroom wall!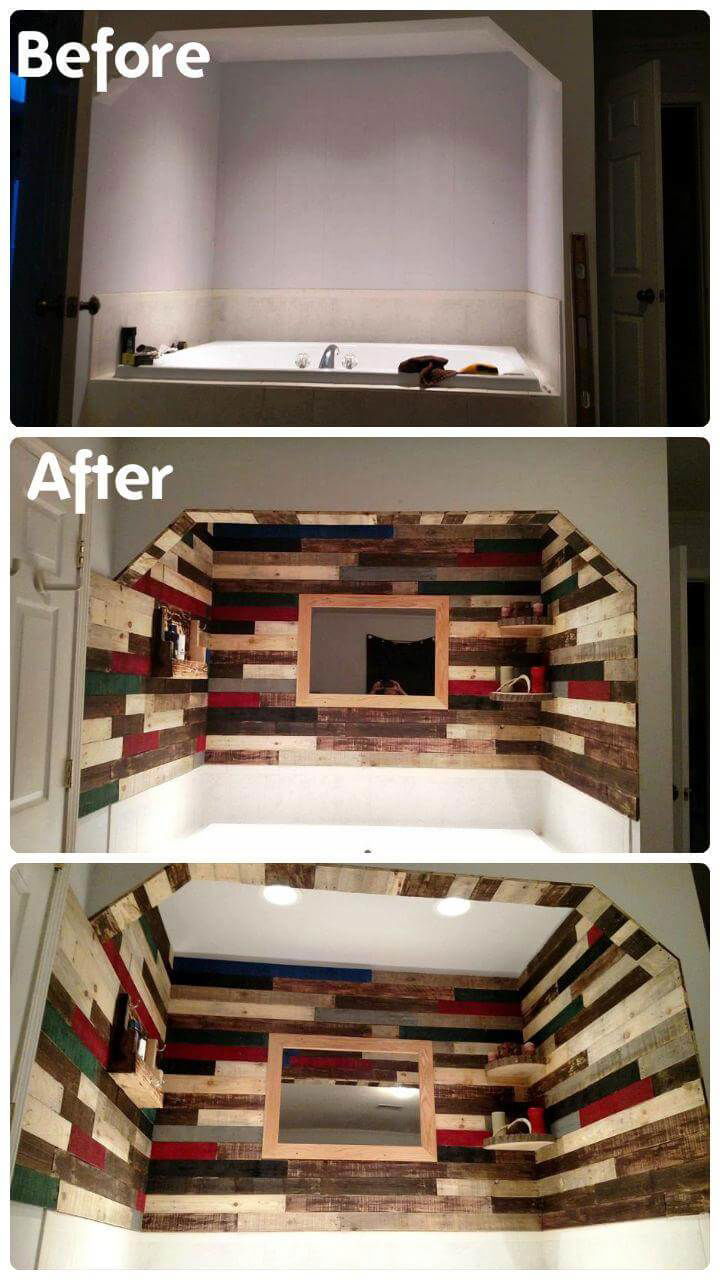 Red, blue, black and natural dark and bright tones of wood raises the overall allure to peak along with giving a handsome wooden touch to entire bathroom interior!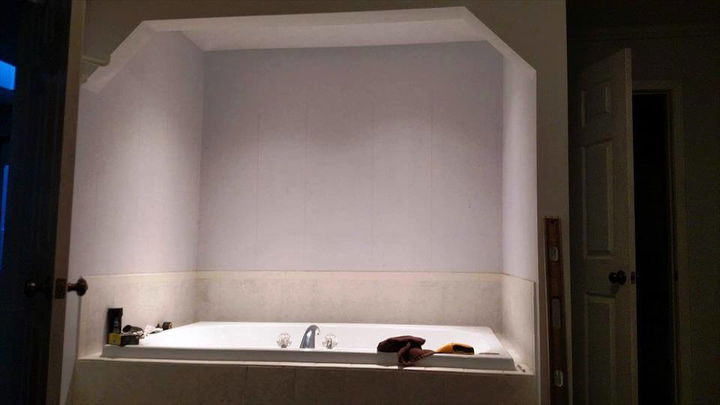 Before installing the wooden wall, here is how the area around the bathroom was looking!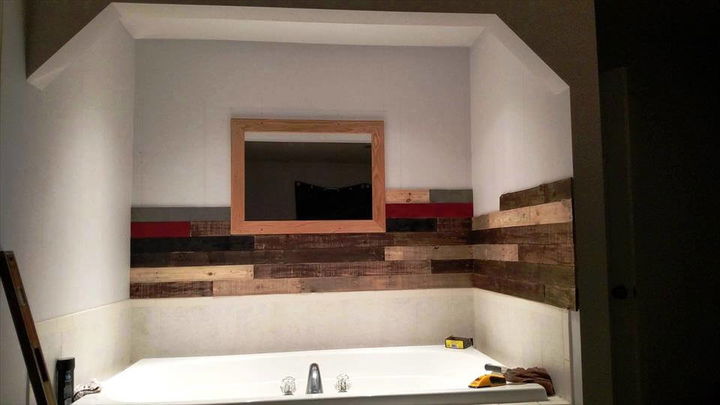 In this project, a large supply of pallet slats will be required, so dismantling of pallets on a large scale would be very step here to do this bathroom renovation project!
Here pallet wall paneling has been started from the bottom side!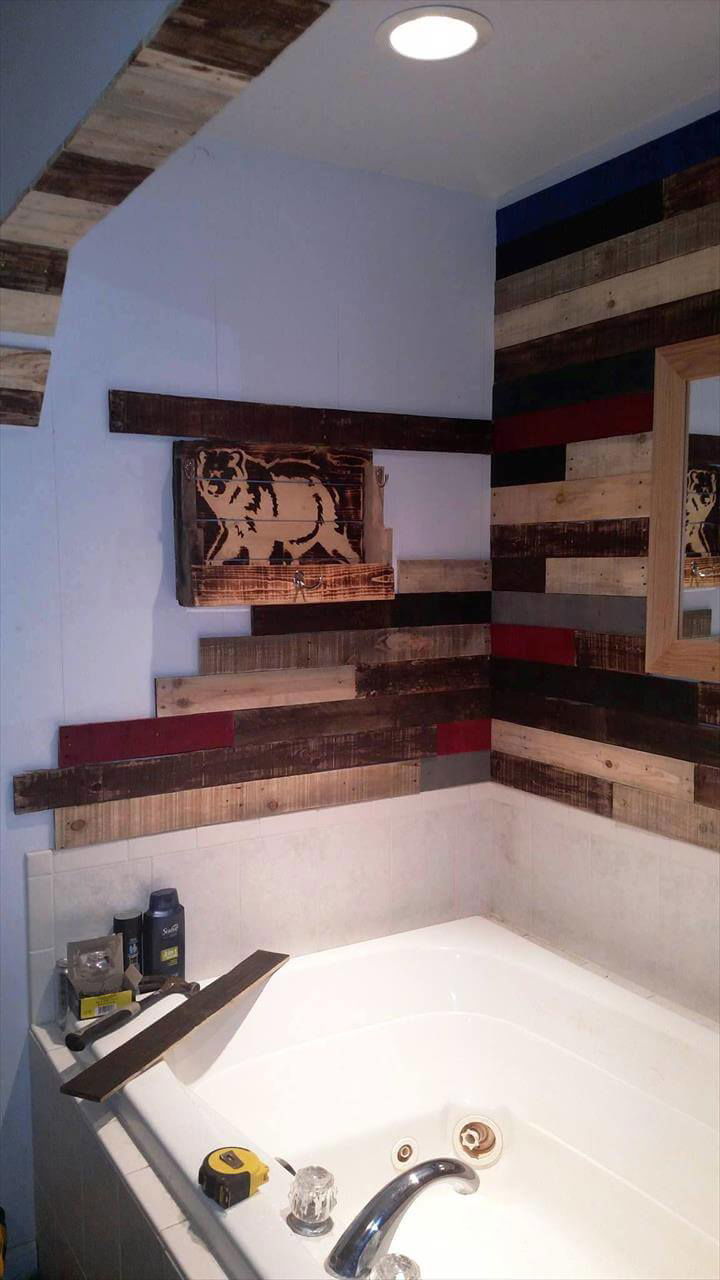 Resize a pallet slat according to measured value and then fit it to decided location, so this is way you can cover the entire area around the Jacuzzi bath tub!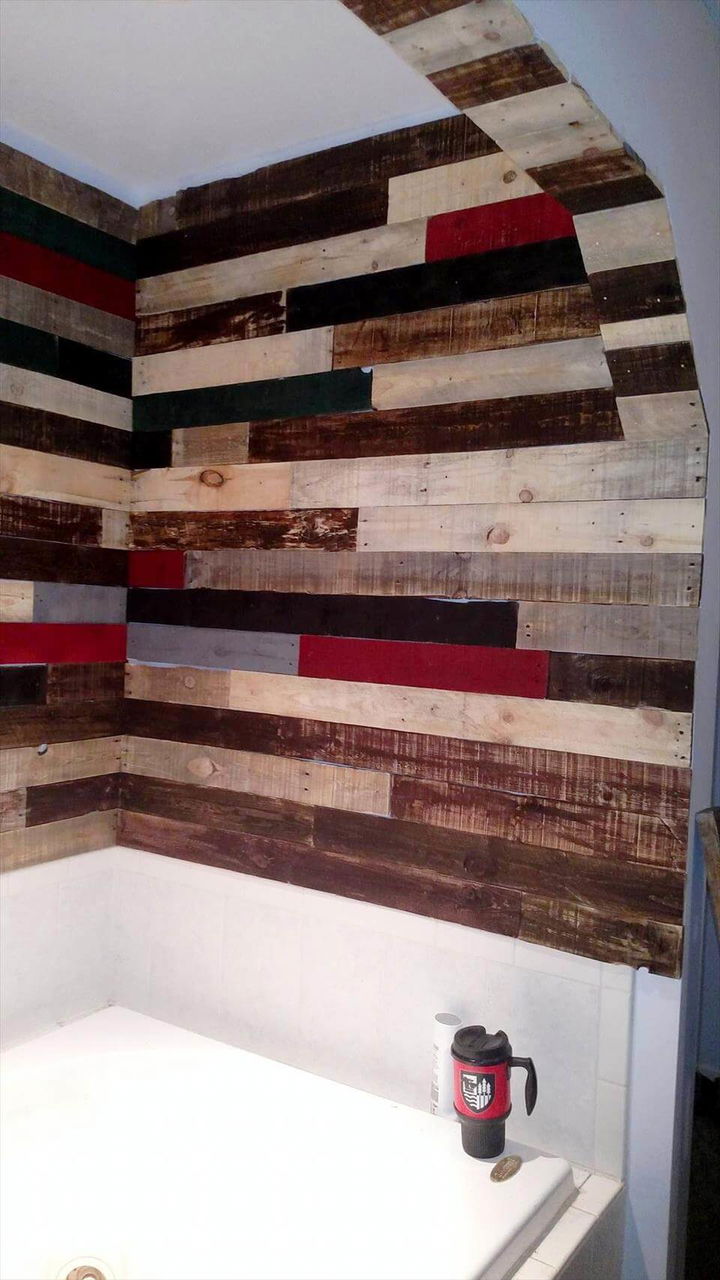 Time down the slats of pallets to any size while covering the tiny corners or sides of wall!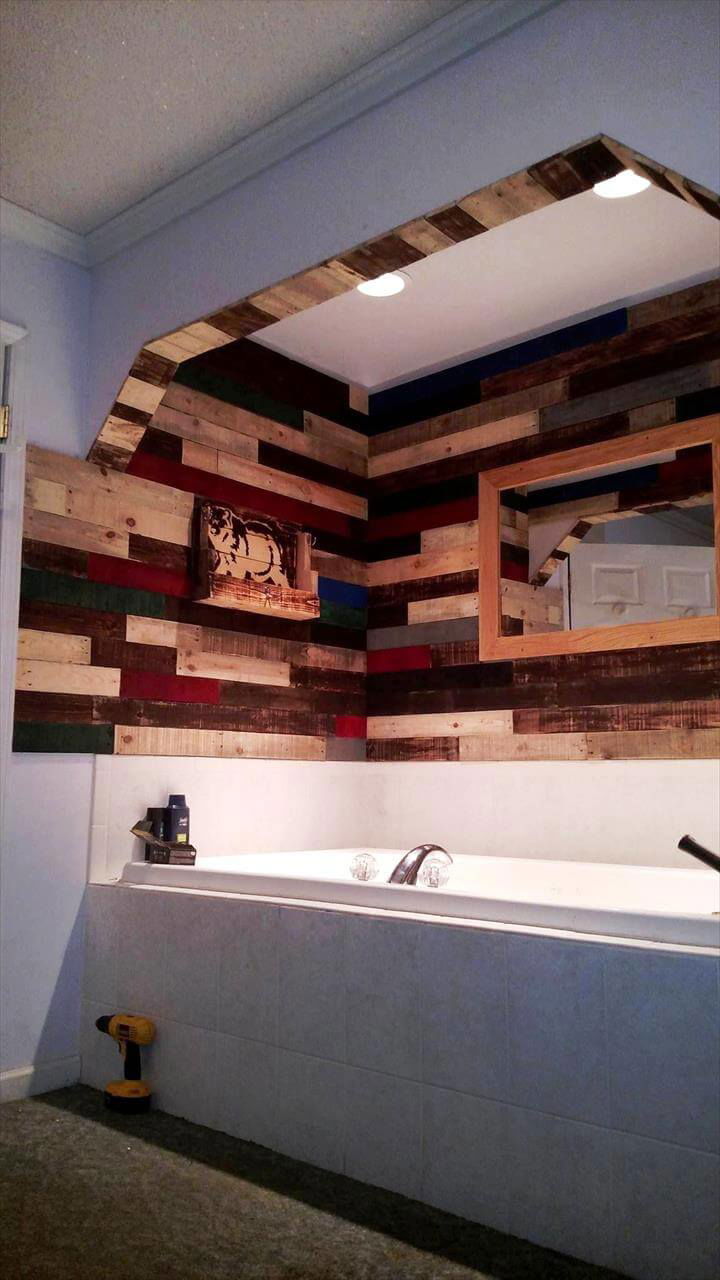 Here a bunch of chopped pallet sizes has been installed to give a brilliant wooden texture to aloft beveled border!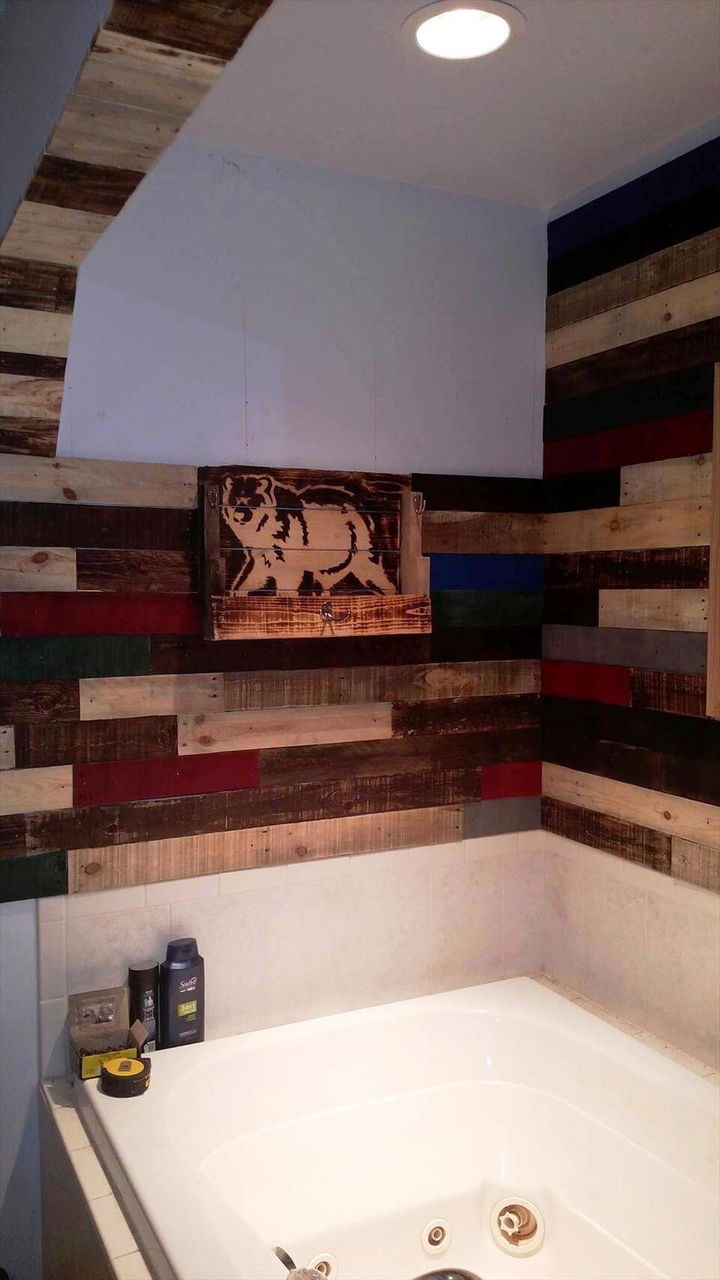 A pallet-made shelf with painted bear, has been mounted on one side, will hold well the toiletries!
Finally the corner shelves with rounded fronts have been installed and a accent mirror has also been fixed to center of the front wall!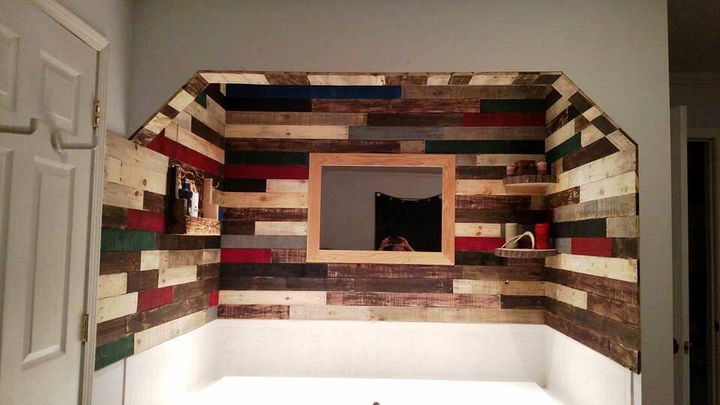 The corner shelves can beautifully hold the candle lights, bathroom decors and also the bathroom concerns if any! Multiple tones of wood really fancy up the look of entire bathroom interior especially of the area around the bath tub!
Made by: Thomas M Corser