Bar is one of those items which can instantly convert a dull and boring space into a fun and entertaining spot be it your indoor living or the outdoor garden area. And now with pallets the possession of a home bar is not at a tough or expensive task for you as you can easily bring them under tools to get a bar for your spaces. And a gorgeous in design yet highly functional bar is right here with us so have a look at this DIY custom made wood pallet bar. Be it a modern, contemporary or rustic type of decor this bar is surely going to bring a natural charm in all with its antique look.
Pallets being cut into the long and small size slats have been used all over to install this C shape bar for your spaces. You would taken aback with the utter storage features at the back section of the bar in the form of drawers and cabinets to hold your beverage stuff like bottles, glasses, bottle openers, towels etc.
It has been kept unfinished so that the rustic and natural appeal of this traditional bar does not fade away.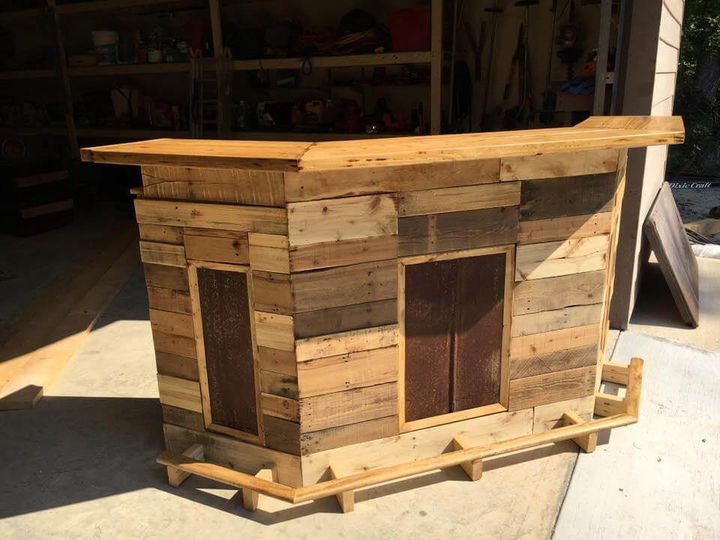 The pallet bar in a house now can be build at cost free rate from the pallets and this traditionally styled bar would look really an interesting addition to your living or lounge.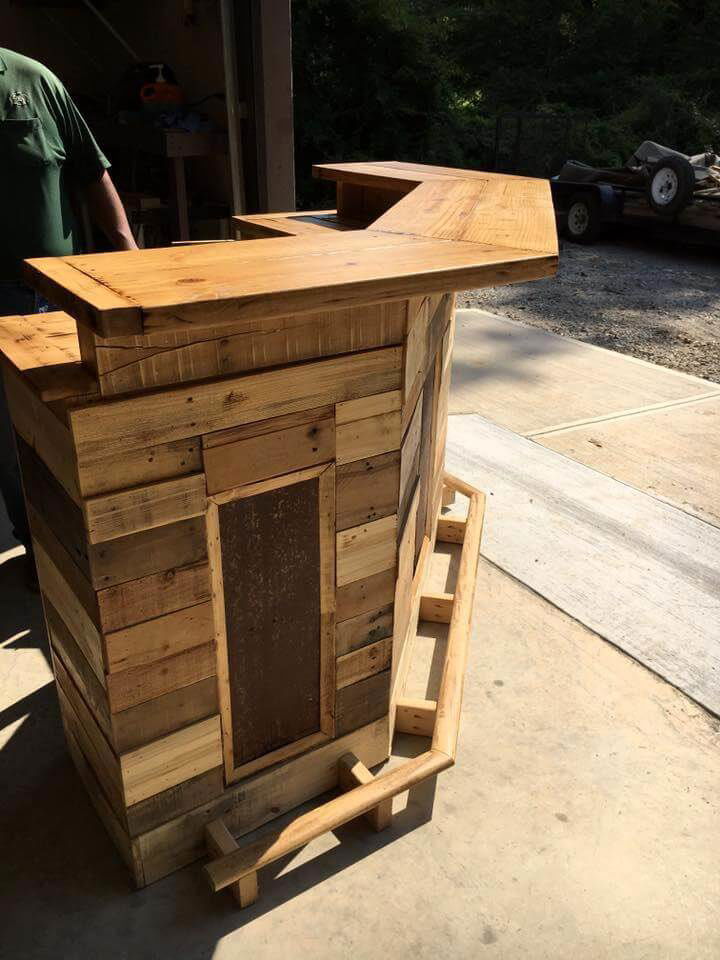 The bar is of C shape with a top, a sufficient height and a fencing like boundary at the base making it look more interesting and unique in its design and shape.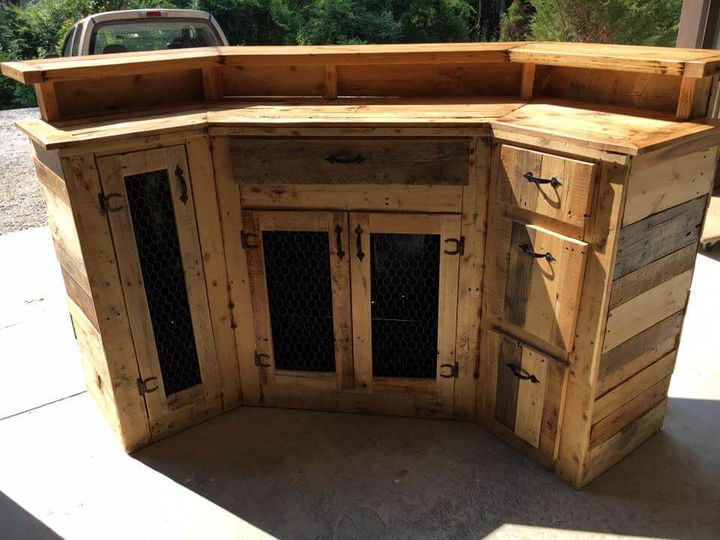 The back part of the bar is build with the drawers and cabinets to hold a bunch of your bar stuff like the beverage bottles and the glasses so that you can at anytime enjoy some fun with your dear ones.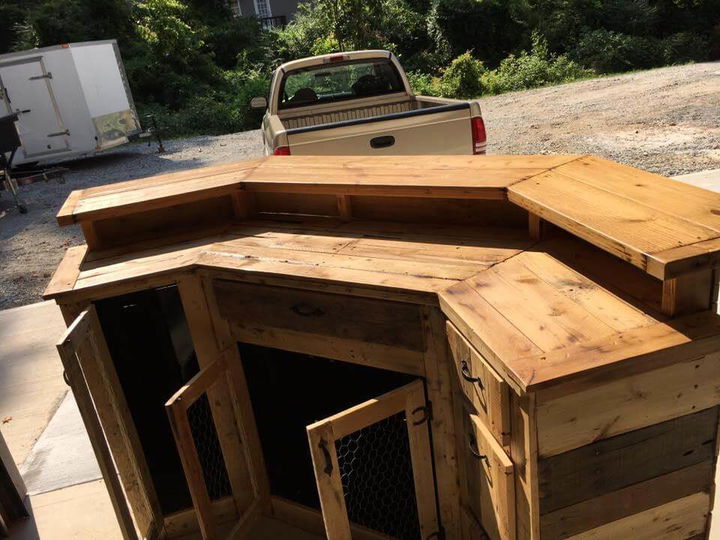 The bar is not only gorgeous in design and shape but also fully functional for having a lot storage features and thus should be a must have possession for your living or lounge room or even for the outdoors.
The diy pallet bar has been made to look rustic in its unfinished look so that the traditional design looks more realistic otherwise you can stain it per your choices to make it match with your decor.
Made by: Mario Reyes