Does it make you feel nice when your dog pets chew on furniture edges or when they just here and there on the furniture? It is always embarrassing when the dog we love such much, do this kind of foolish acts, some of their habits can be ignored as they are natural to do so but you can control them to not do the rest of bad things by doing some additional settings in your home! Get the special beds for your dogs so they will not be interested in your furniture anymore, dog beds also a ways to keep the our environments clean from the germs sometime our dog carry on their skins and you will also find no more dog hairs fallen on your sofa after deciding a good bed for your dog, so as result we can say that giving separate resting space so your dog can always your living environments hygienic! So to help you're in getting instant dog beds, we have brought these 40+ DIY pallet dog bed ideas listed in details here and are easy-to-build also at home using nothing but the discarded pallet wood boards!
Build the low dog beds with pallets and also the beds for puppies and other small dog breeds, learn also a lot more about their designs like you can craft raised DIY dog bed, rolling dog beds on wheels and also bunk dog beds, see some genius example given in this collection of pallet ideas!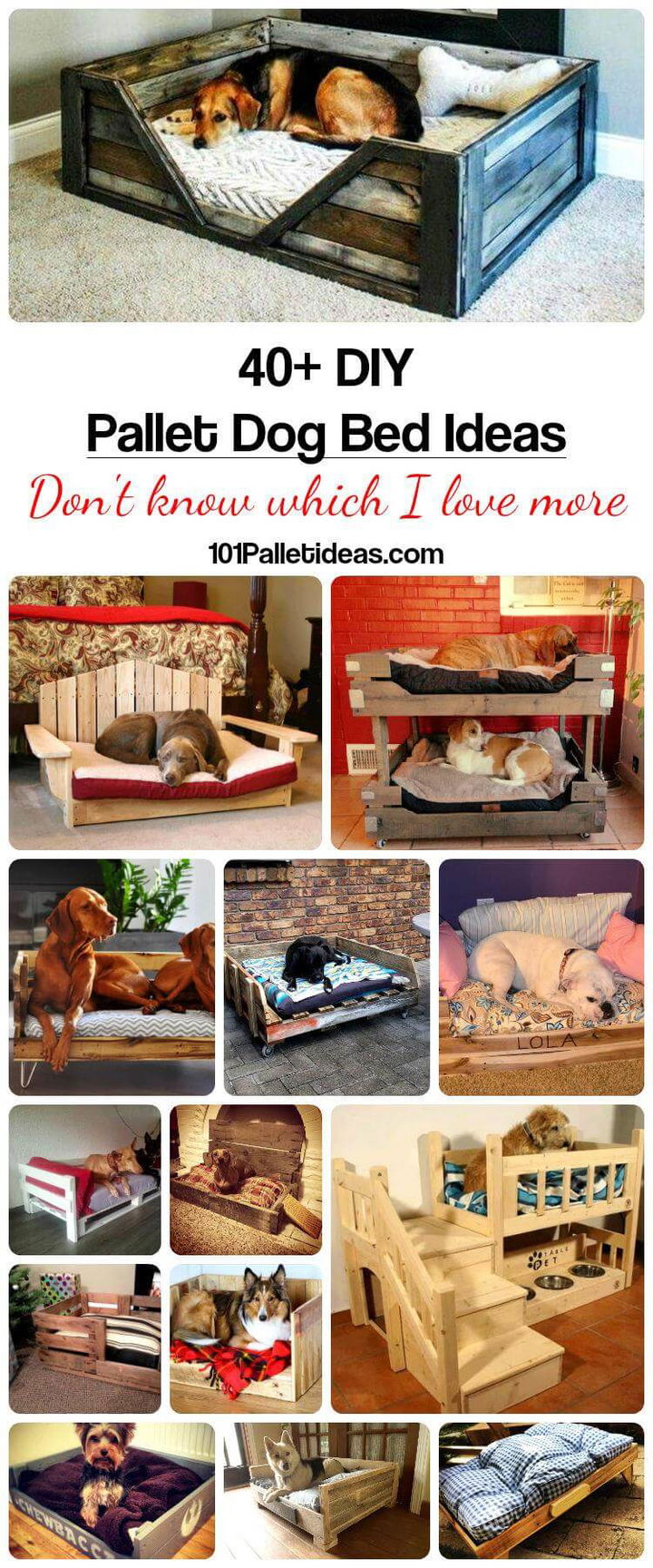 Ideas will also help you that how you can personalize your final pallet-made dog bed like you can paint them with custom signs and dog-related symbols showing the exclusive behavior of your dog and ownership as well, you can add nameplates to these dog bed ideas for a personal look of them and can also use the other metal accents and lights to give them more charm!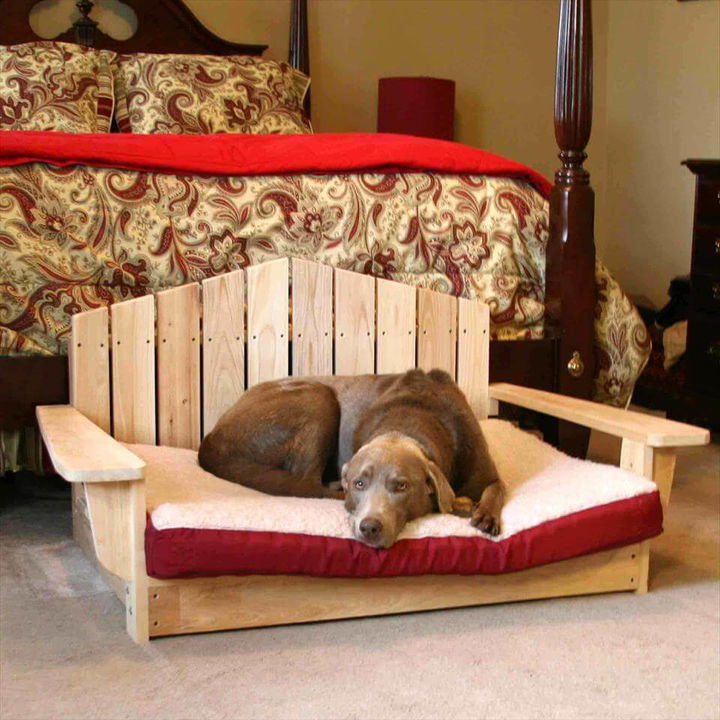 People who always like the things in style, the Adirondack dog bed is sure to rock, given beveled back and the armrests just like a stair!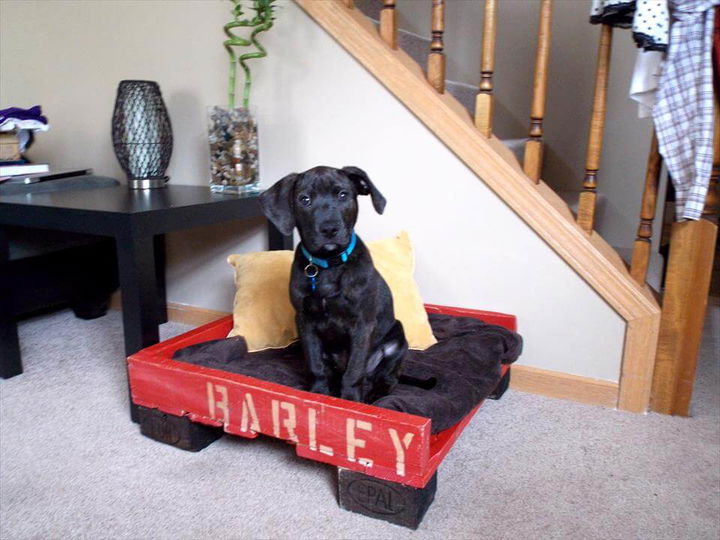 This inspiration is a perfect guide, if you are to personalize your handmade dog bed too, given a white and red hue and comes with stenciled "BARLEY" letters!
Just like a simple flat tray, the pallet lengths have been packed for this bed output, painted in grey but comes with white painted dog name letters, the owner of it!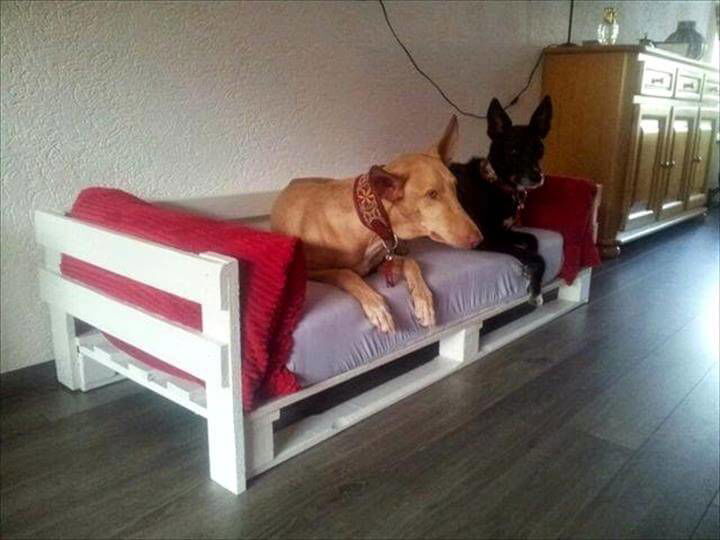 This sample is just like a toddler bed, given thicker foam cushion as you prefer for your bed, the raised sides just like a headboard and foot-board of the bed, will support both your dog and cushion a bit more!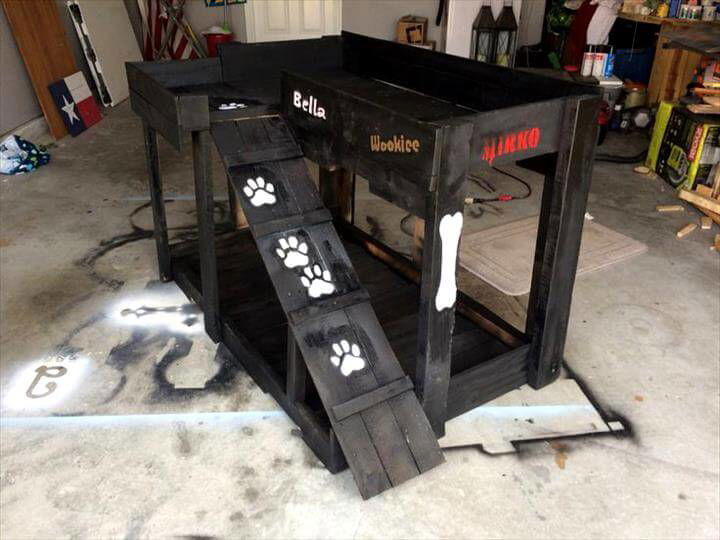 Get this bunk bed for puppies that are fun loving too, both bottom and elevated dog bed portions have been interconnected with some stair steps installed with rough pallet slats! Entire design has been personalized with white dog paw symbols, a white dog bone sign and with custom name letters of dog pets!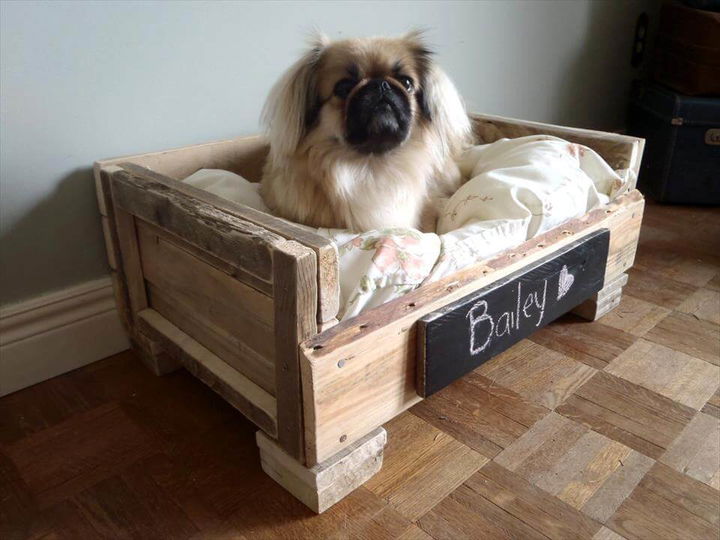 If you just give your first priority to sturdiness then it is better to build the dog thicker, just like this given sample raised on little supports and has a name plate in front for a personal look!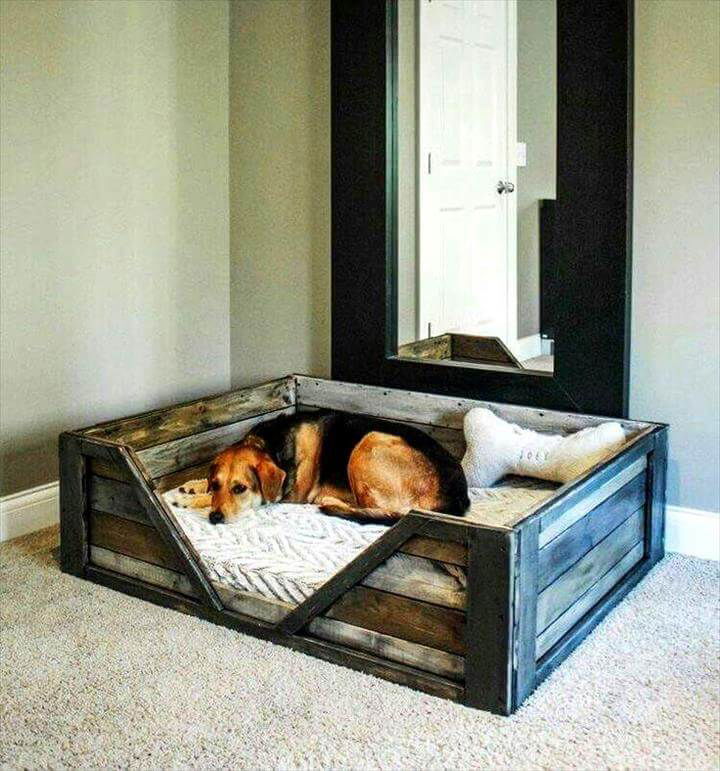 The dimensions are just like a large wooden crate but the chevron entry bring a style to this no-cost dog bed, compose it also with pallets!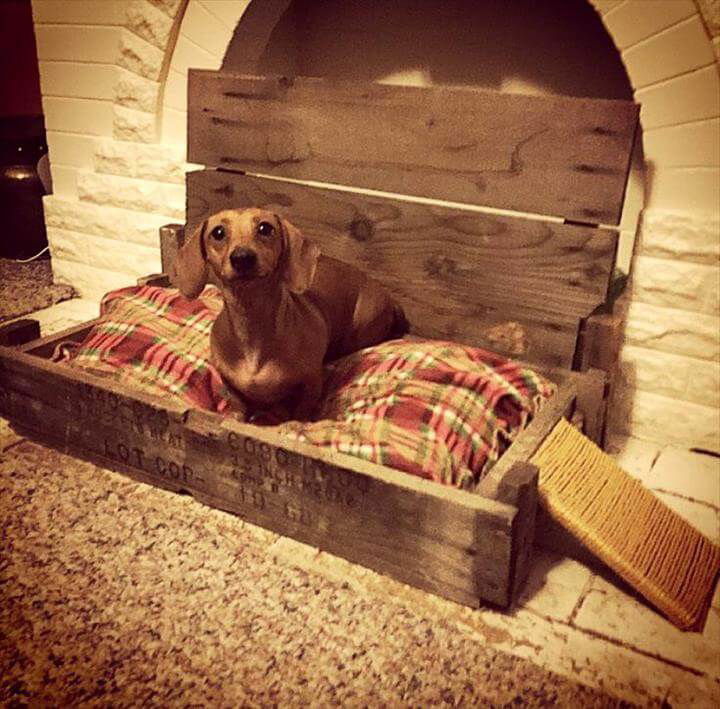 Erected back to this dog bed make it one-of-kind-piece, style is all to please your senses and its long life would also be guaranteed due to stable pallet wood composition!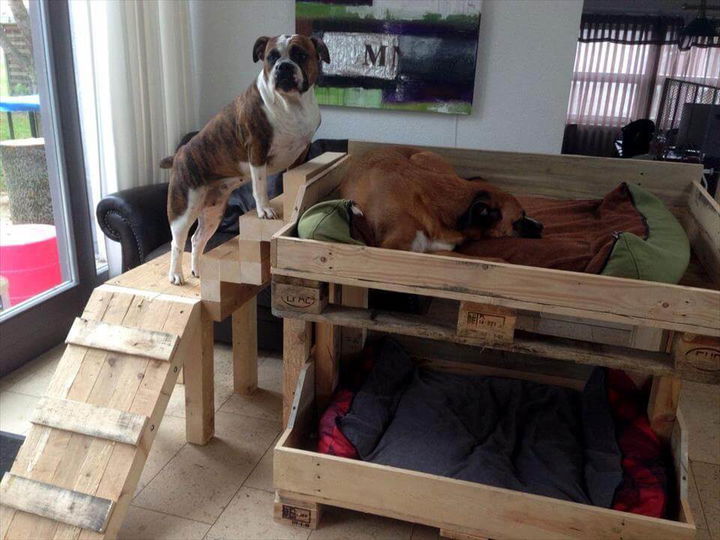 A dog playing station, a bunk bed with higher and lower portions connected through stairs, will please a dog in multiple ways for sure!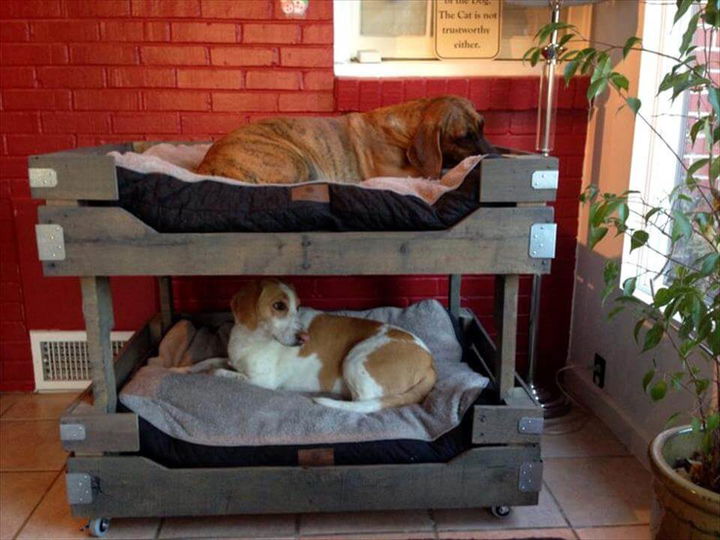 Here the whole preference has been given to save a lot of space, so undoubtedly this bunk bed was sure to be ideas for that space! It has all been got super easy to move due to installation of rolls!