There countless different methods, strategies and ideas to make your life interesting with pallets! Modern styles of luxury furniture has just left behind everything has cost price and a person with mediocre income can only live the luxury in his dreams in this age of inflation! To not let you to lose your home, pallet wood is here to take a good start for a functional and luxurious life again!
Just bypass every unique furniture style with pallets which are just serving as shortcut to expensive wood and come in super feasible shapes so everyone with zero carpentry skill or experience can use them to get some defined shapes of utility furniture! Just explore this given collection of DIY pallet furniture ideas to get the real and valued furniture items that are so pricey in their market versions!
Just attach some heavy duty metal chain supports to a pallet board to make it possible to hang on a wall and use it as a computer or sturdy desk and save lot of interior space! Build normal and fashionable styles of benches to eliminate the sitting demands from home! Just let the pallets play a very leading role in your master bedroom, just stack them and add 1 vertically against the background bedroom wall for a cozy pallet bed frame!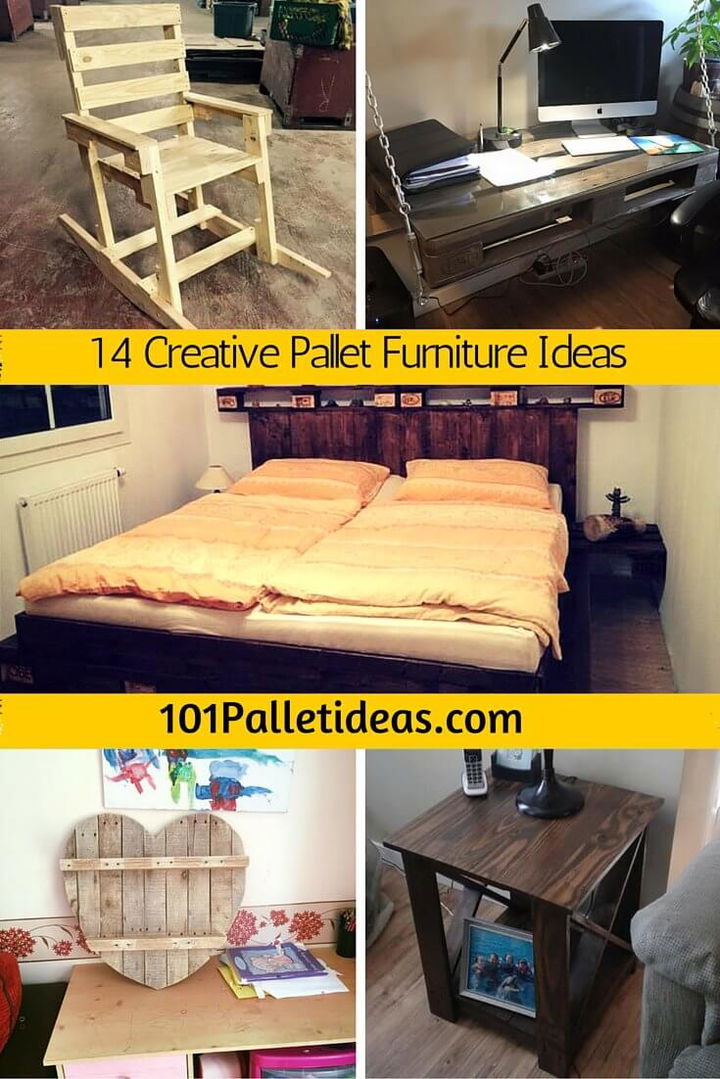 You can keep on adding the pallets until you reach the king size, queen size or toddler size dimensions of your bed! Just do a little modification and let the pallets serve you as couch table and also as rocking chairs which is equally famous in each age group of pallet furniture!
Pallet Wall Hanging Computer Desk: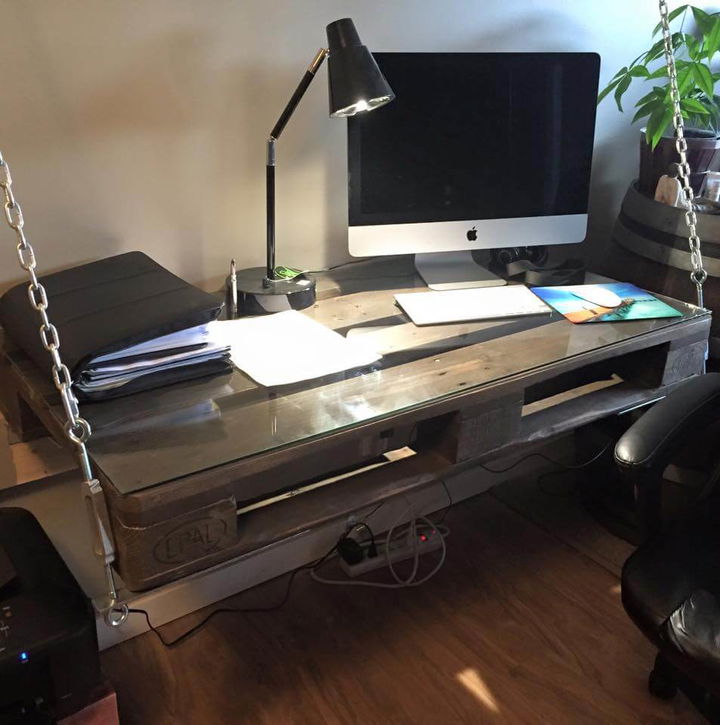 Rustic Black Pallet-Made Stool: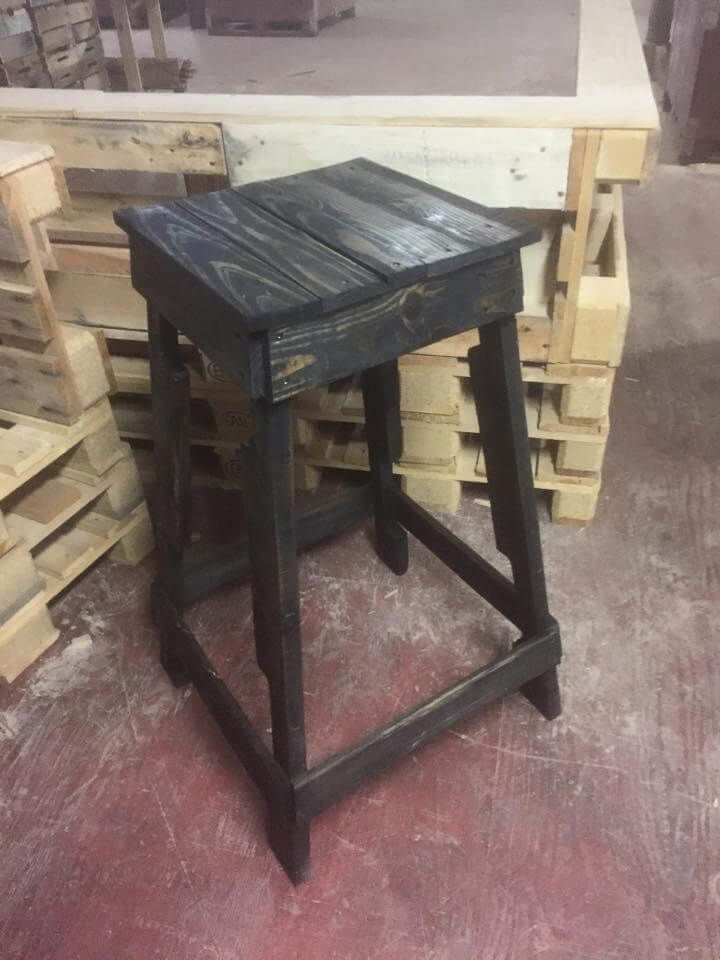 Pallet Platform Bed with Decorative Headboard: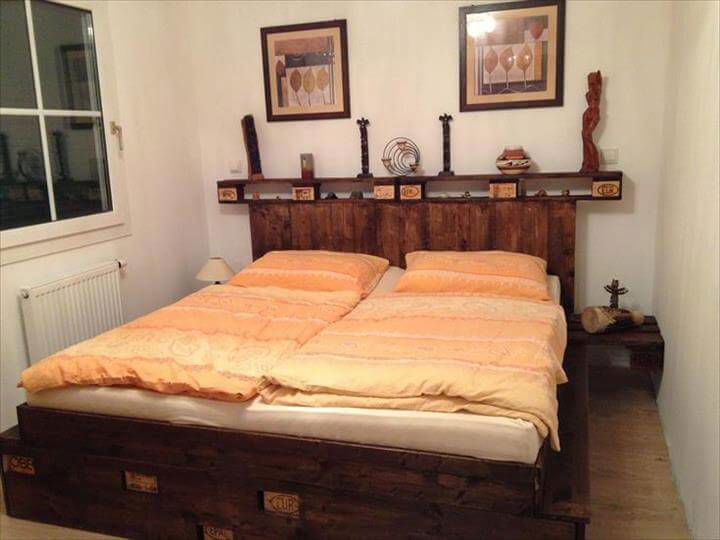 Wooden Pallet Couch Table: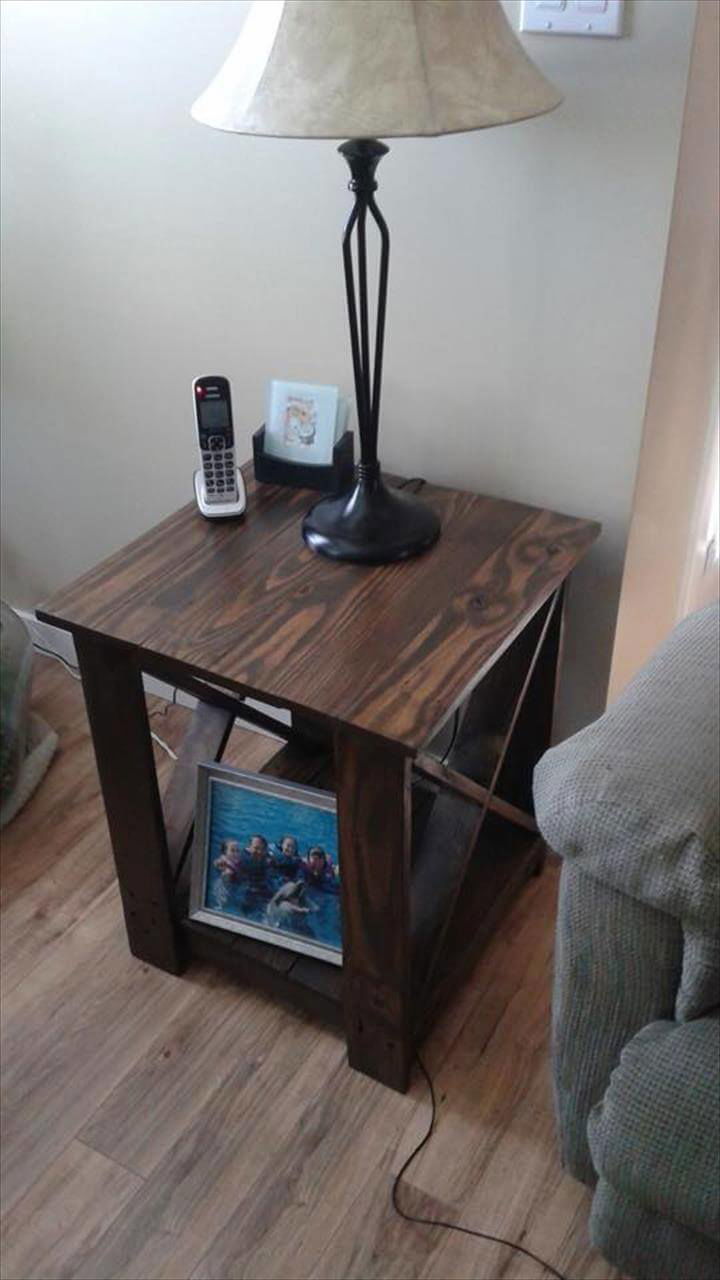 Natural Bright Wooden Pallet Rocking Chair: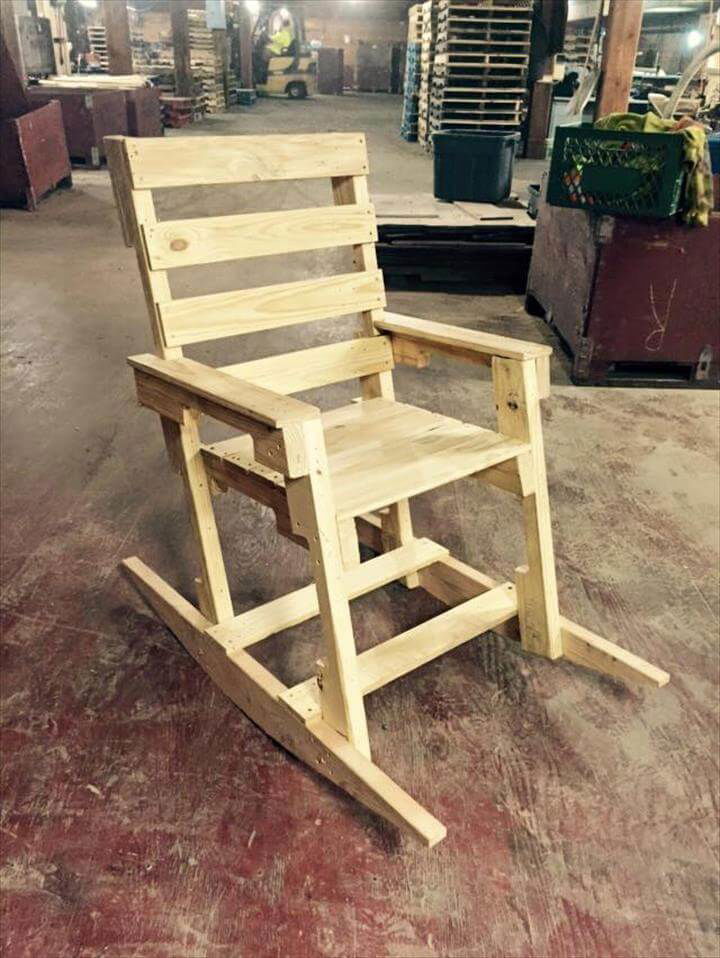 Avail the pallets for amazing outdoor housing schemes and build kids favorite playhouses, chicken coops, and dog houses! While having a big pile of pallets, you can also build the amazing outdoor DIY pallet outdoor cabin, barns and sheds to get a fab and all time functional outdoor! Let the pallets serve you in your living room as sofa, coffee table, ottoman and as amazing different types of couch table!
Go for art style shelving using pallets and this given below heart-shape shelf is really a mind-blowing example in this case! Get amazing storage chest, toys boxes, jewelry boxes, tool boxes and keepsake boxes with pallets without any expenditure of money! Big chest having some defined shapes can also be used as a coffee table and for sitting purposes if you like to do so!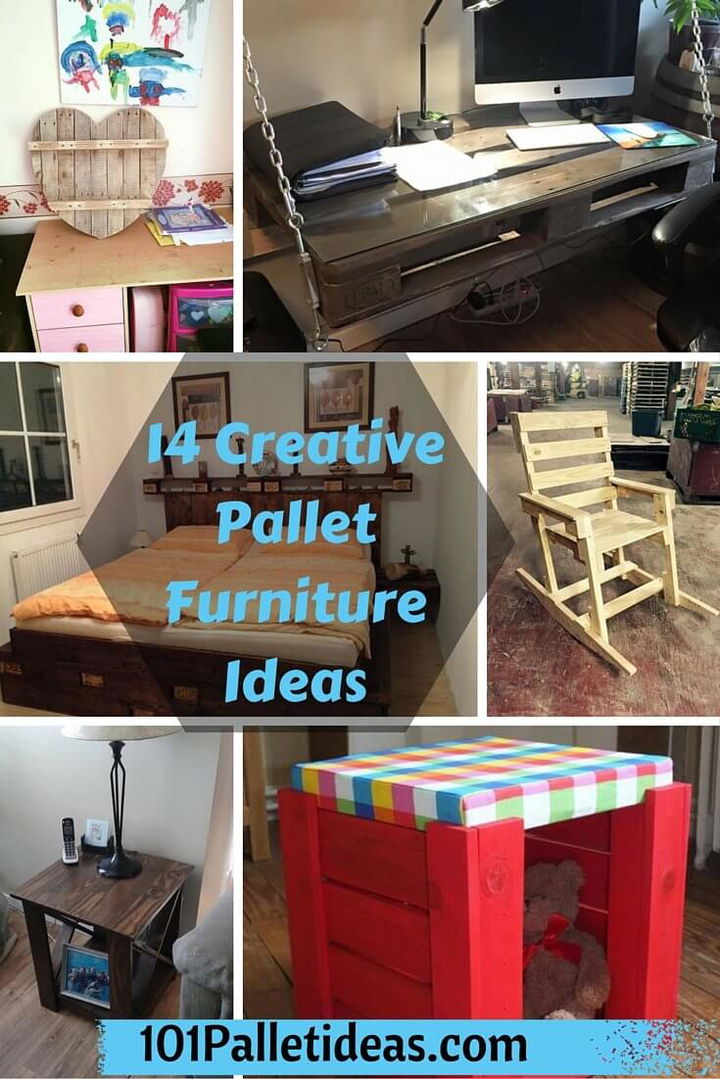 Just build wooden commodity with pallets which is currently a paramount need of your home and get yourself free from budget-limits as pallets are free skids will be free in future!
Pallet Kids Playhouse + Pet House: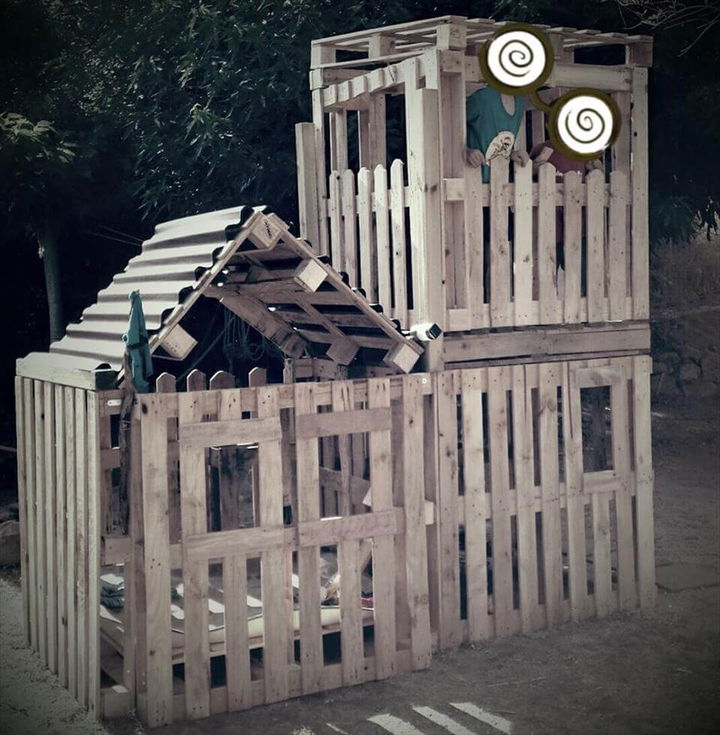 Pallet Coffee Table with Secret Stash: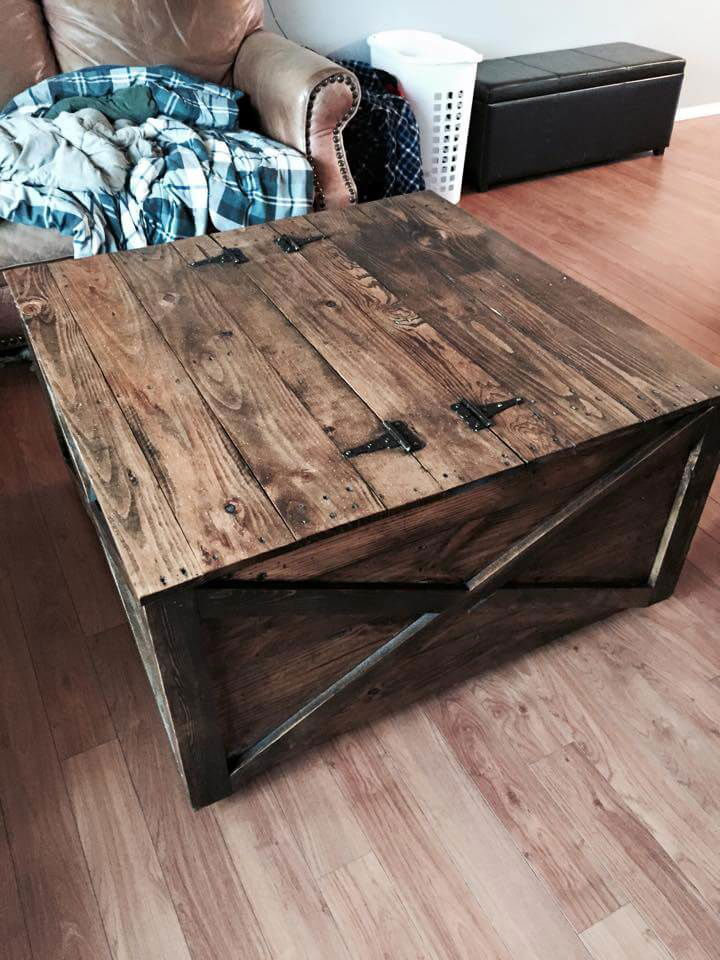 Pallet Cushioned Ottoman + Kids Doll House: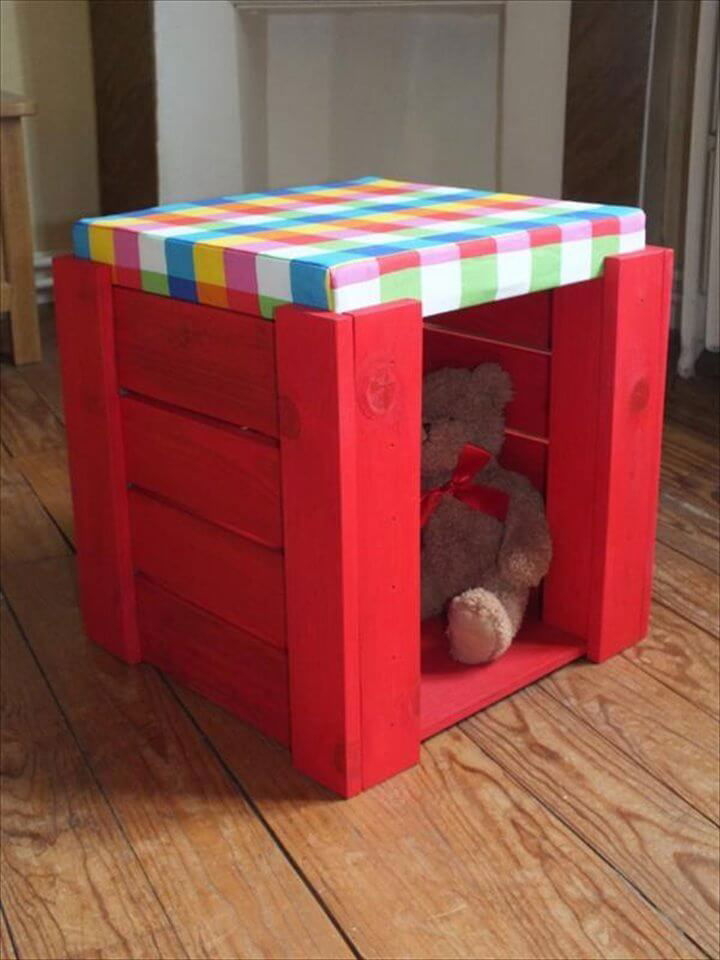 Pallet Heart-Shape Wall Shelf – Wall Art: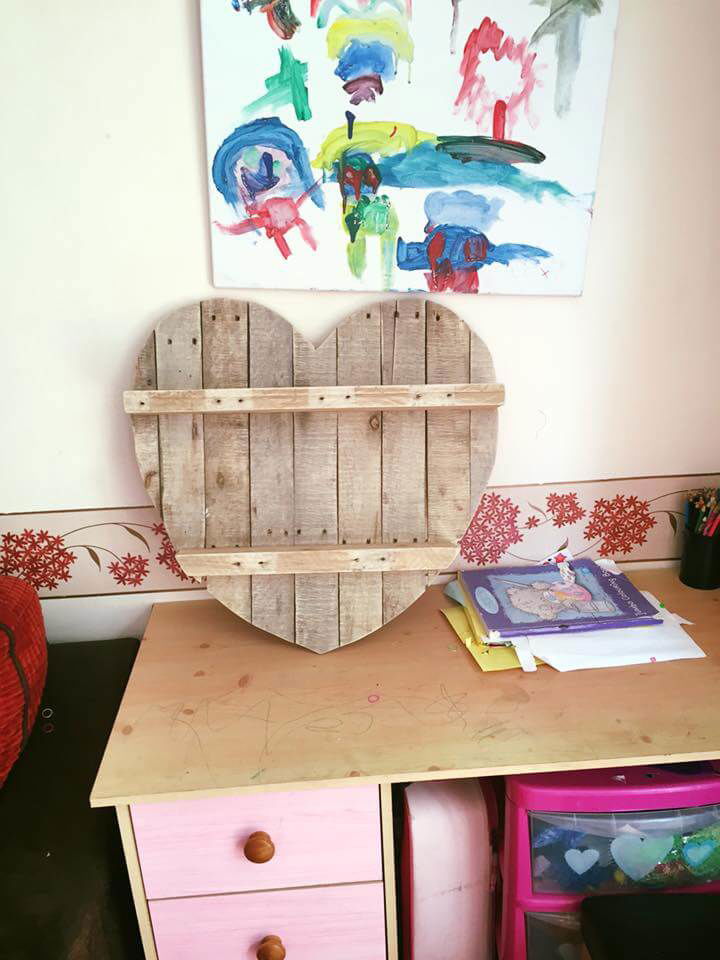 Kids Toy Chest Made of Pallets: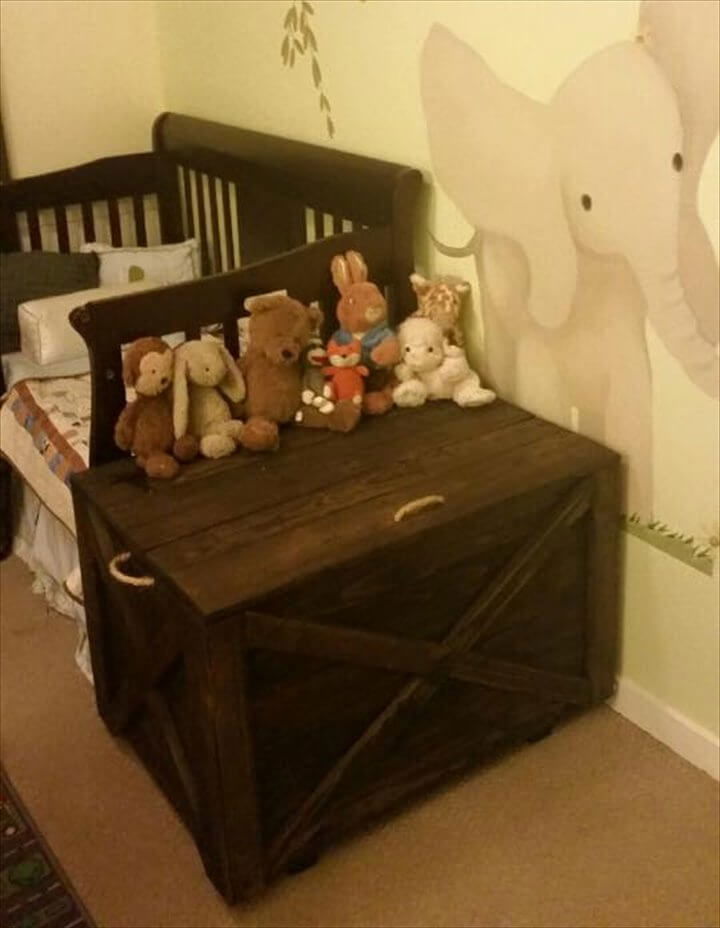 For garden and exterior home developments pallets can also lend you a helping hand! Rebuilt the pallets into provocative shapes of garden planters with trellis setups! Get brilliant ice stands and ice chests and also outdoor ice coolers for outdoor parties, BBQ feasting and also for those picnic areas where you can't afford a fridge!
Low thermal conductivity of pallet wood will really help you to keep your beverage cool during the whole party or picnic time! Here is suggestion of pallet-made ice chest fitted with steel drum inside to store a big quantity of ice! Build little storage boxes, shelves and little cabinets to get clutter free interior environments with the help of pallets! You can use the pallets according to rule that is "think big and get big from pallets"!
Pallet-Made Crate or Box: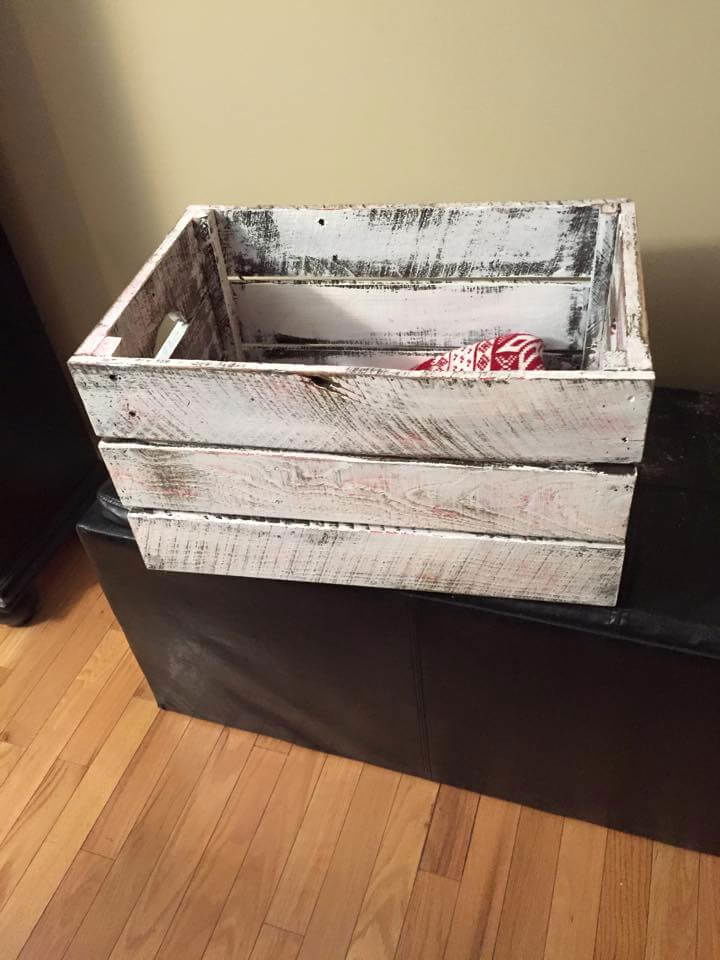 Creative Pallet Outdoor Ice Chest: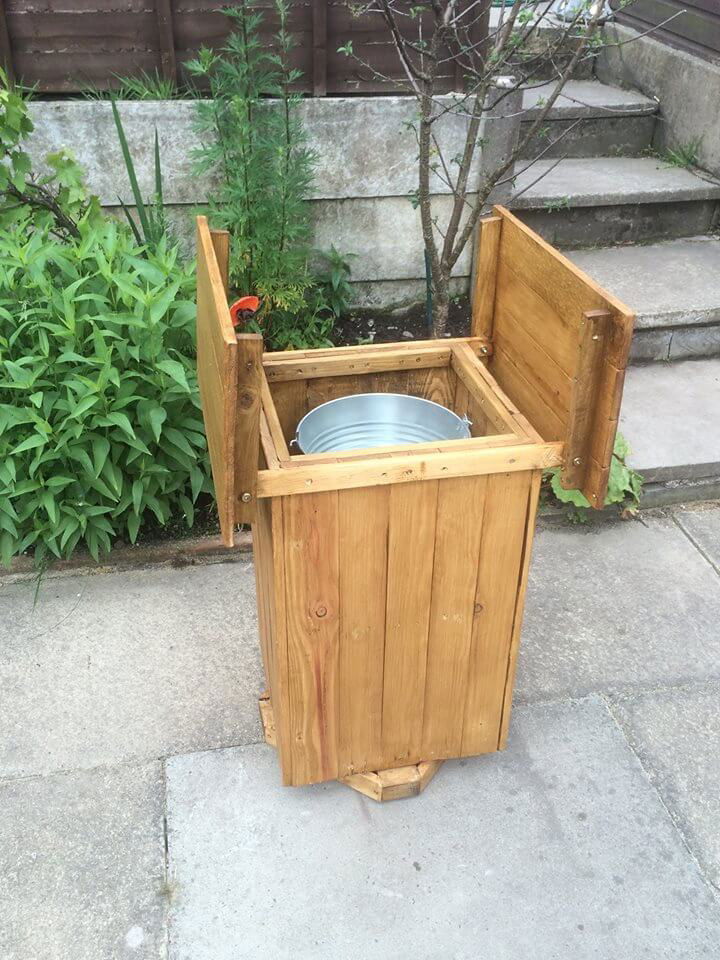 Pallet Planter with Trellis: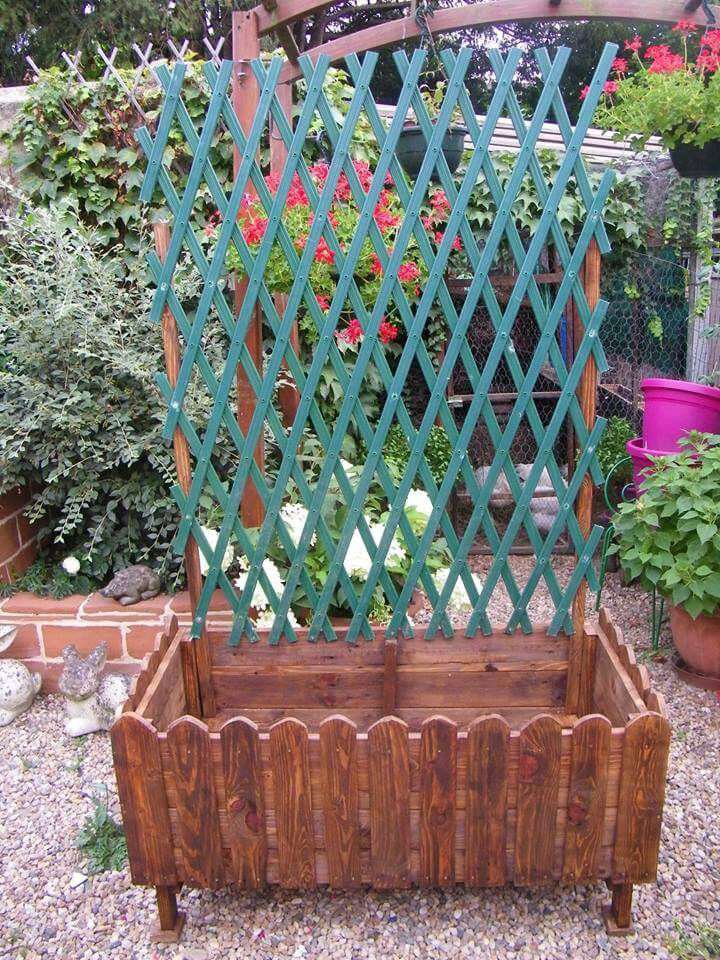 Pallet Coffee Table + Storage Chest: