Get more clever options here to recycle the pallets! Explore here the latest pallet recycling trends that will simple put you in amazement as most of them are based on creativity just beyond your imaginations! We are here this DIY pallet cooler stand or ice chest to share with you which refers to a super creative and pallet furniture ideas! Just provide the wooden housing to your plastic igloo cooler for a much better performance of them!
If you are always tangling in early melting of your ice products while being at outdoor then this pallet ice chest is just a perfect way to solve it! This entire project is based on zero conductivity of wood which will not let the heat transfer to occur! This project would also demand for precise dimensions as it should definitely be air tight to avoid that early melting of ice cubes that are all you need for summer outdoor parties!
Get this wooden ice chest involved in your outdoor parties or just carry it with your at a picnic place, it will just rock for either way you decide to use it!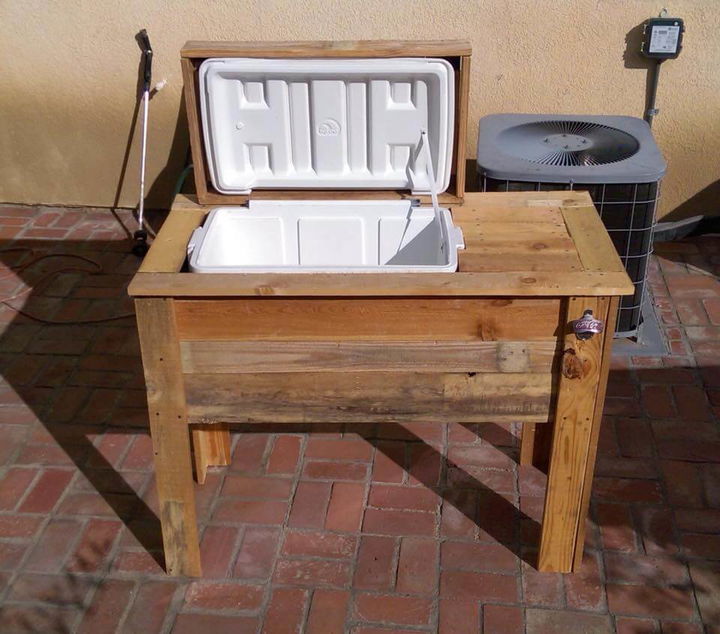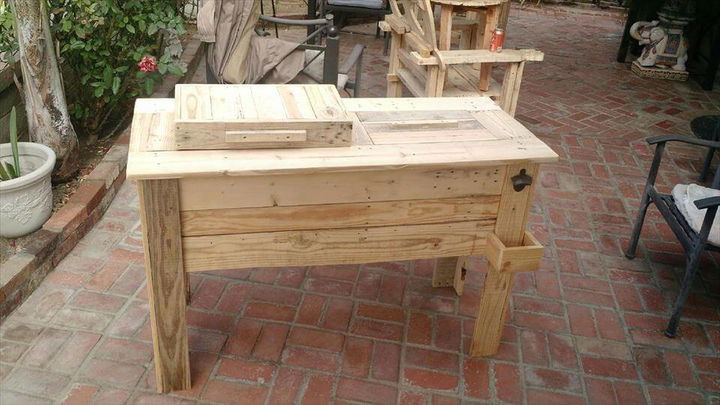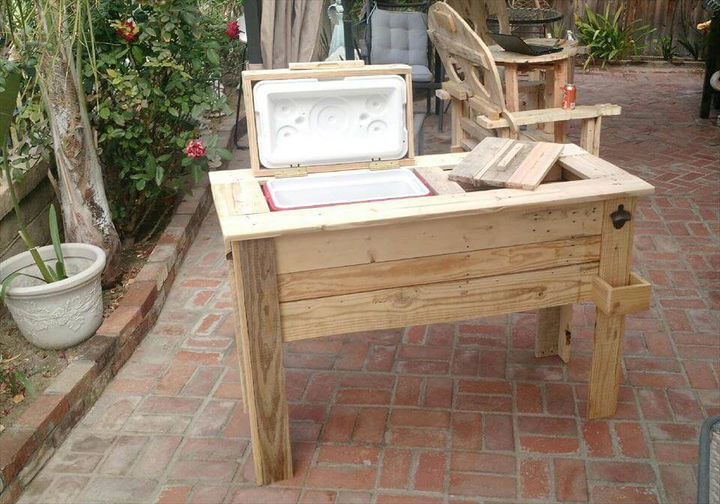 Made by: Gabriel Bautista
Top Projects made out of Pallets: