Everybody just tries his best to enjoy the company of his friends and beloved family member with great fun while being together on an eve or occasion! We all feel happy while being in conversations with friends but eating and drinking is must for every of friend's party or any entertainment affair to reach the peak value of fun or enjoyment! We are having here a best DIY projects for you implementation of which can install a better outdoor kitchen for you for free and hence you can start organizing outdoor parties, BBQ feasting and summer after night dinners with great ease!
Get pallets in hand and follow the instruction of this DIY pallet outdoor kitchen plan to build your own one as a separate outdoor recreational place where you can start the real eating fun! This kitchen provides a cooking portion and also a sitting plan to eat the cooked food conveniently! This whole DIY pallet kitchen tutorial or plan would really be mind-blowing and cost effective for those who are willing to run a little coffee or food shop!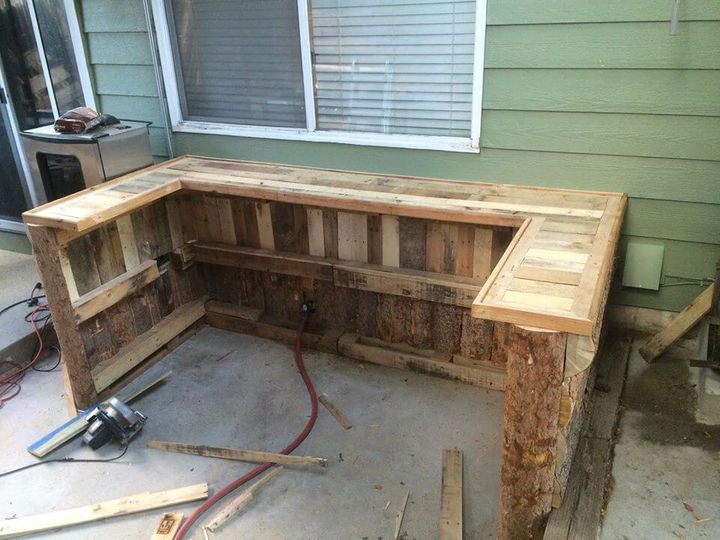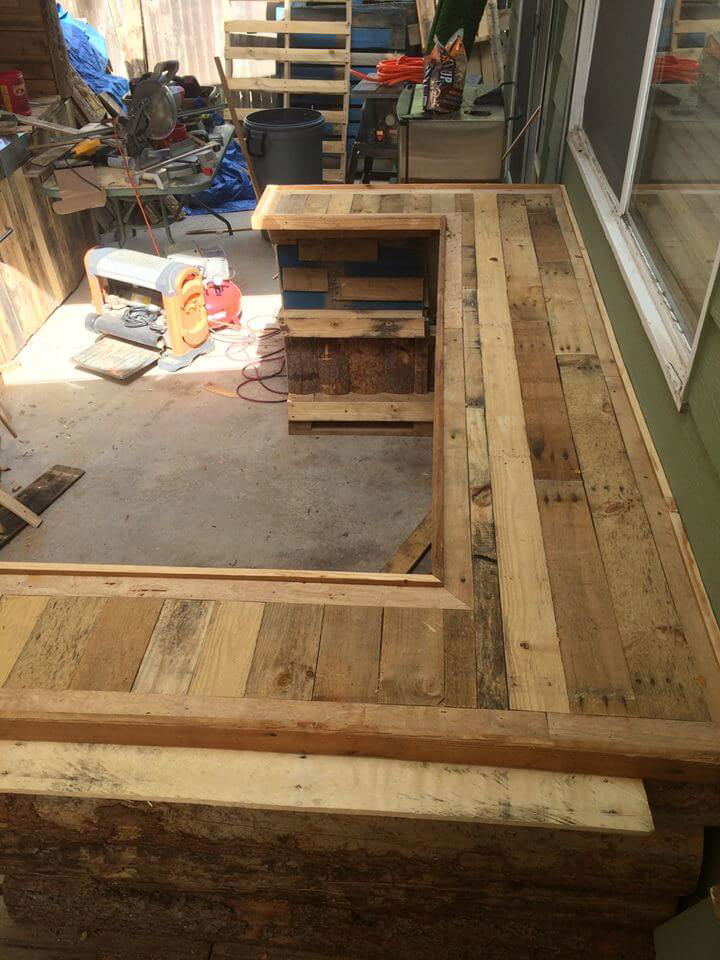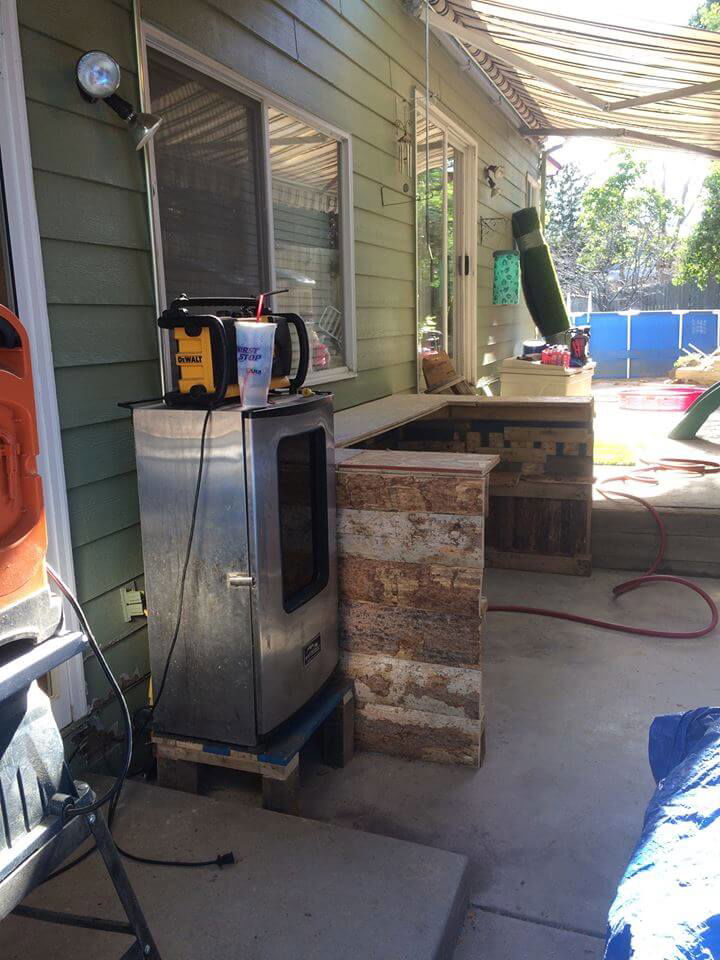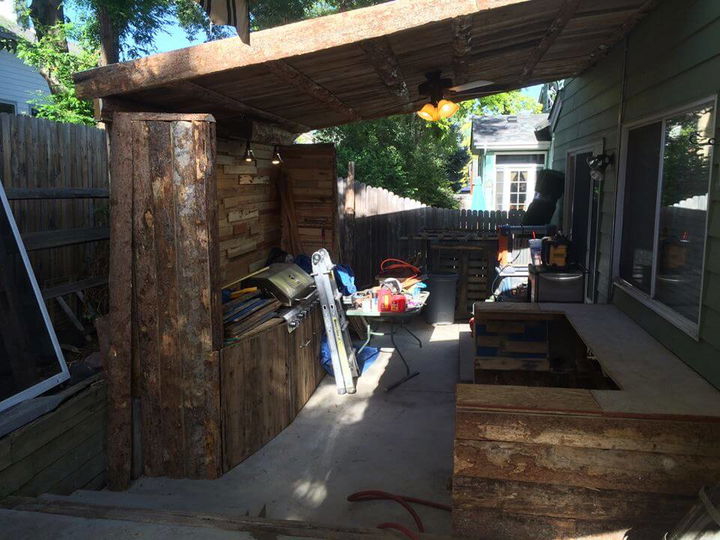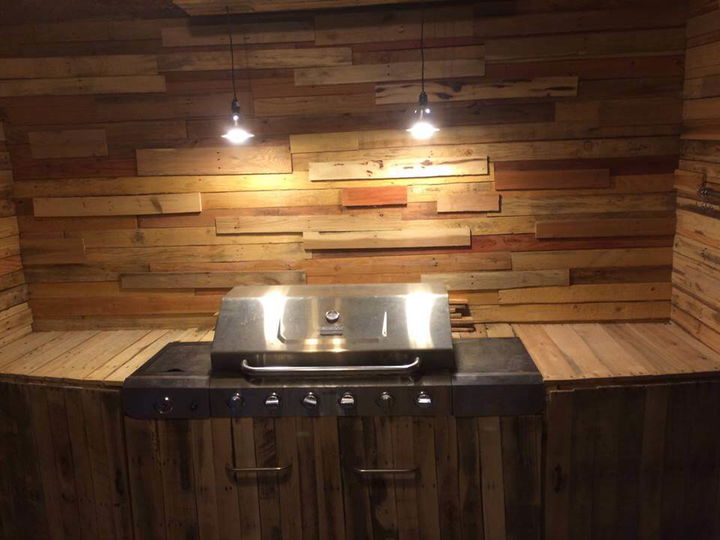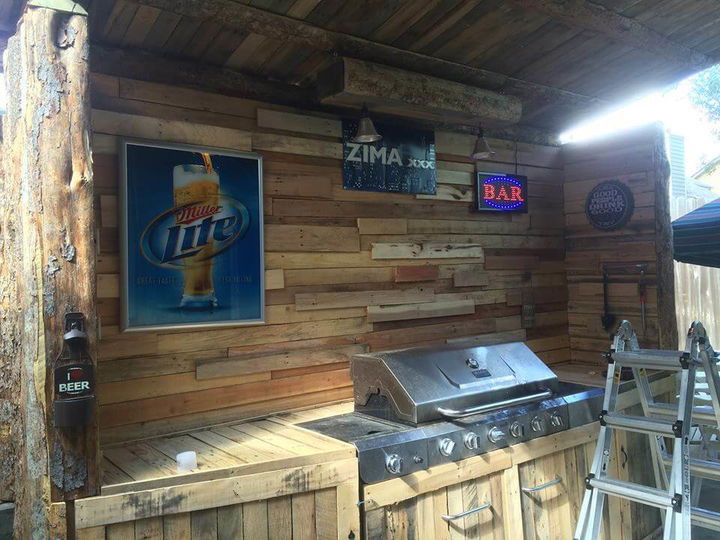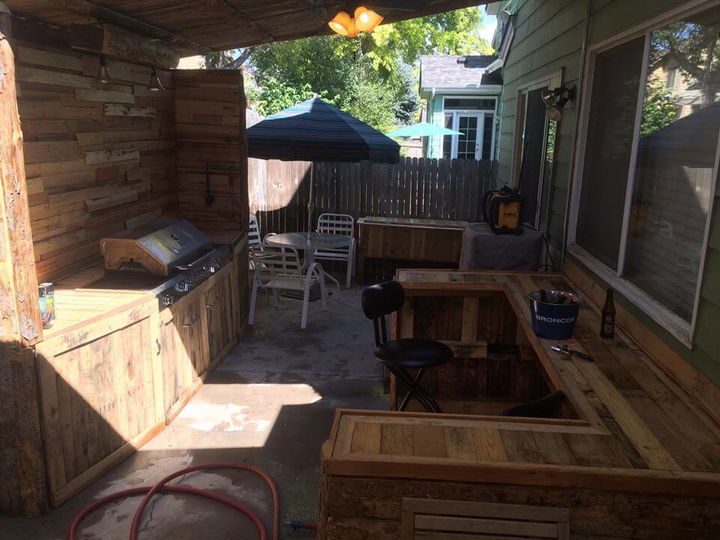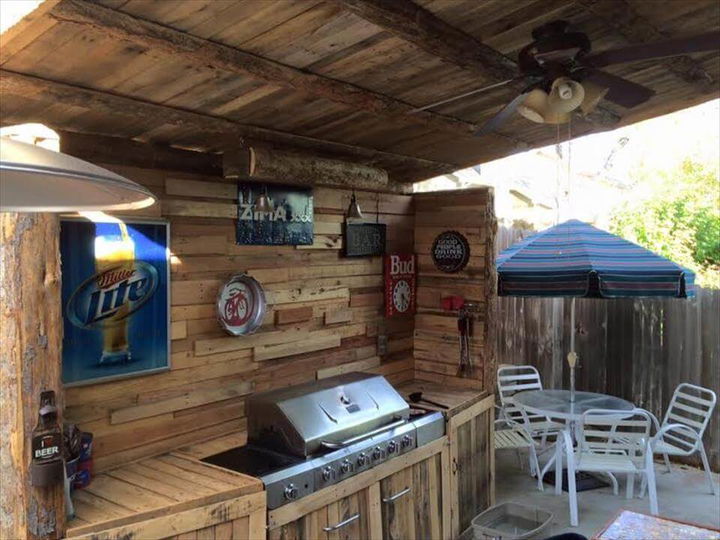 Pallet Cooler: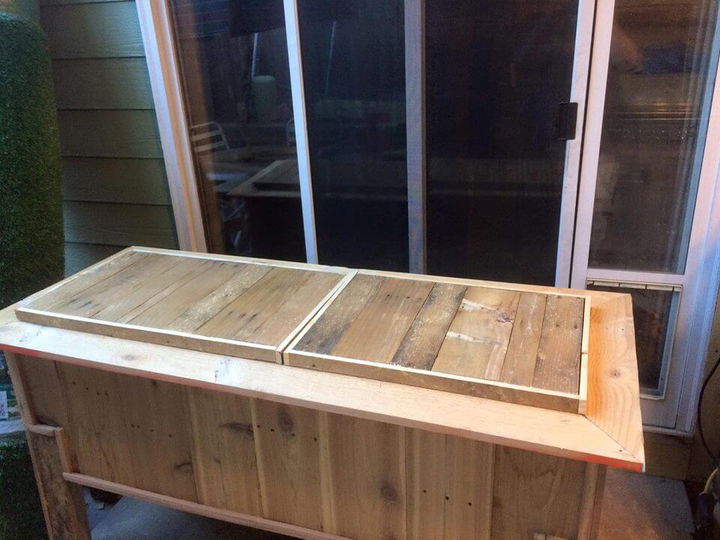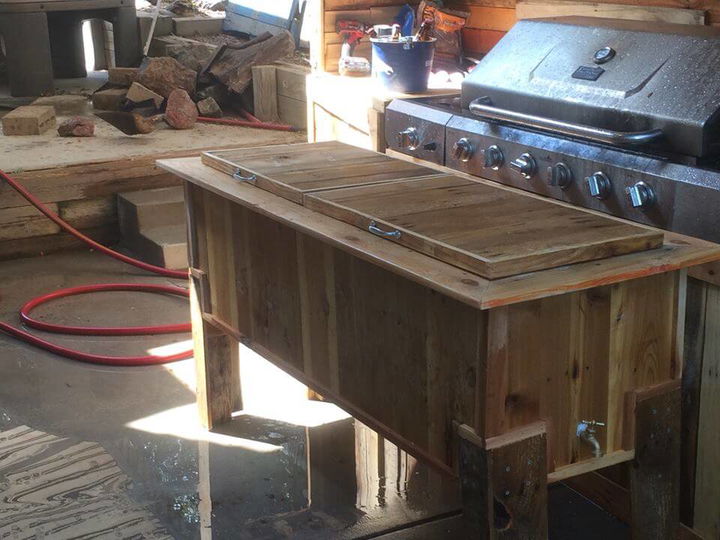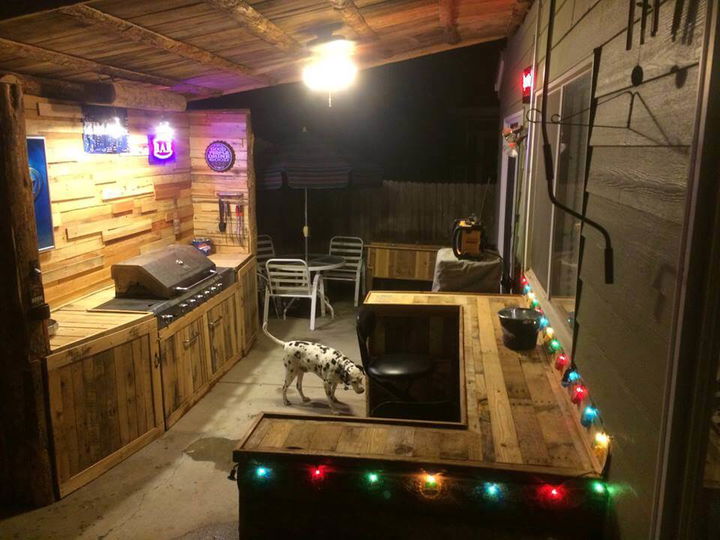 Made and Shared by: Sean Sakach
Top Pallet Furniture Ideas: You have not Seen Ever!