People are just desperate for a fashionable style of living but the thing that is continuously stopping the people from doing this is only the unreasonable increase in prices! Due to modern inflated rates of things it is becoming too difficult to meet basic furniture demands of home! People are just sorting out some alternatives and shortcuts to living the luxury and to complete the furniture of home! Pallet wood is the most renowned word in this case and people have just developed great sense to use the pallets for no-cost furniture, to prove it right to you we have just brought here some marvelous DIY pallet furniture ideas that just encircle every aspect of wise pallet wood recycling to let you get some highly advantageous and real benefits of pallets!
Both uncut and dismantled forms of pallet boards are being used for DIY furniture making! While being in disassembled form, the pallets boards just look like long rectangular wooden slats that are so easy to plan for suitable furniture construction just like the given below TV stand that is full of features that a modern media table can ever possess! Storage drawers, shelving levels and a dominant black rustic look is all that can make you crazy about this handmade and zero-cost table stand!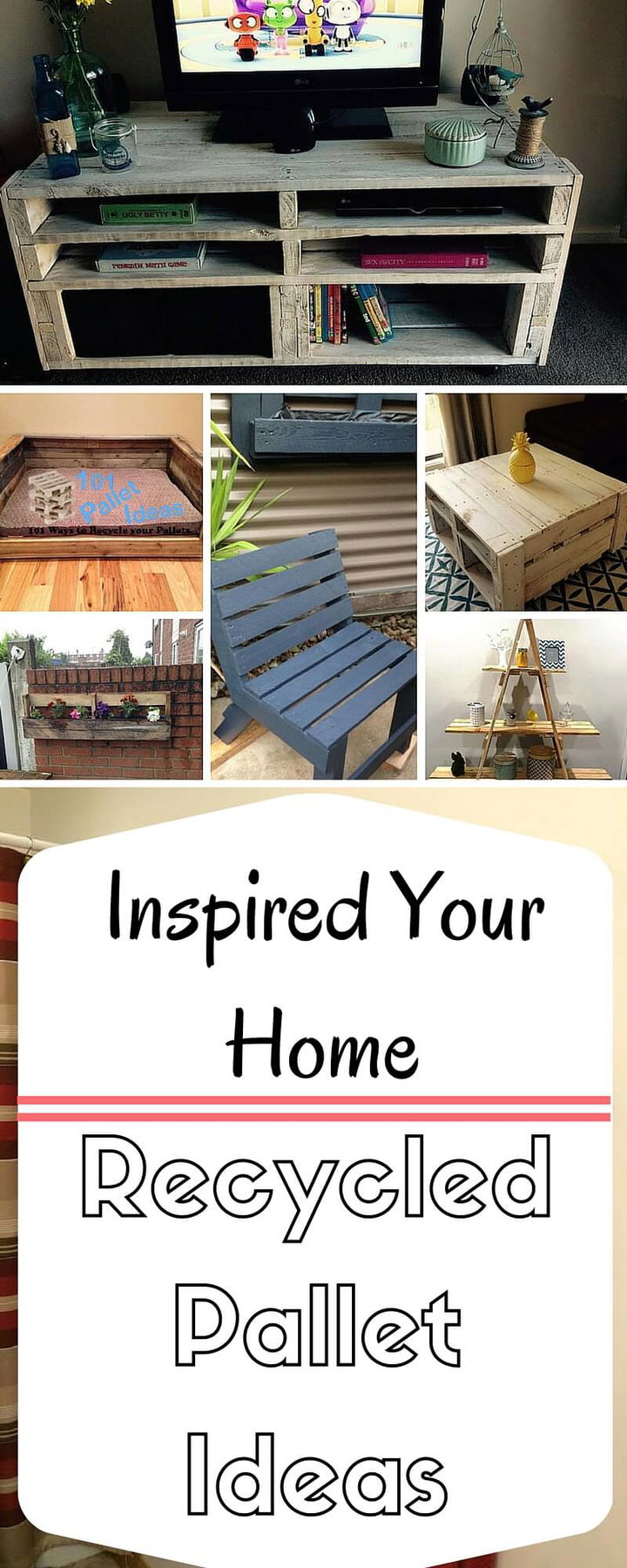 By giving some clever attachment to those of removed pallet slats, also build the amazing ladder shelf, kids mud kitchens, patio furniture and amazing wall organizers or racks just like this towel rack showcased below in the given collection of pallet furniture ideas!
Pallet Media Console with 3 Drawers + 2 Shelves: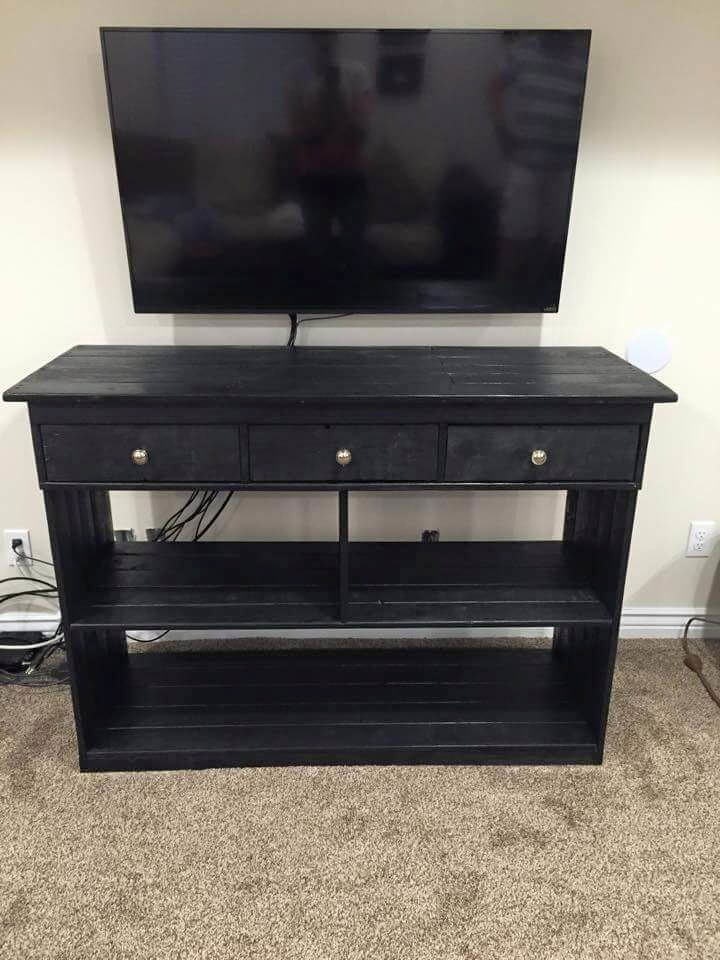 Decorative Ladder Shelf Made of Pallets: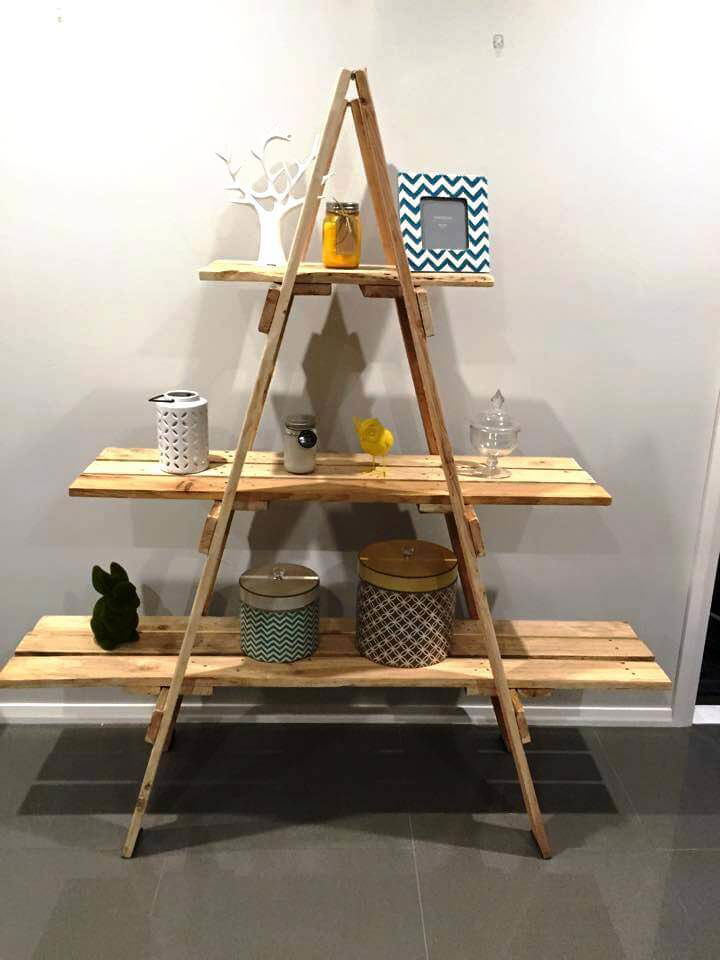 Bathroom Towel Rack Salvaged From Pallets: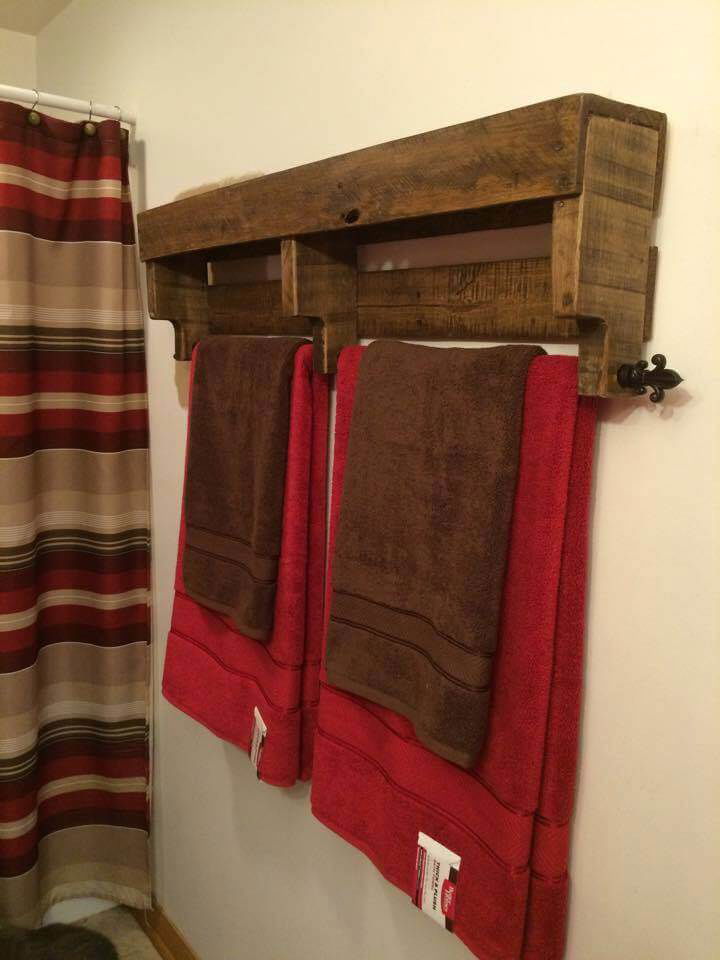 Pallet Mud Kitchen for Kids: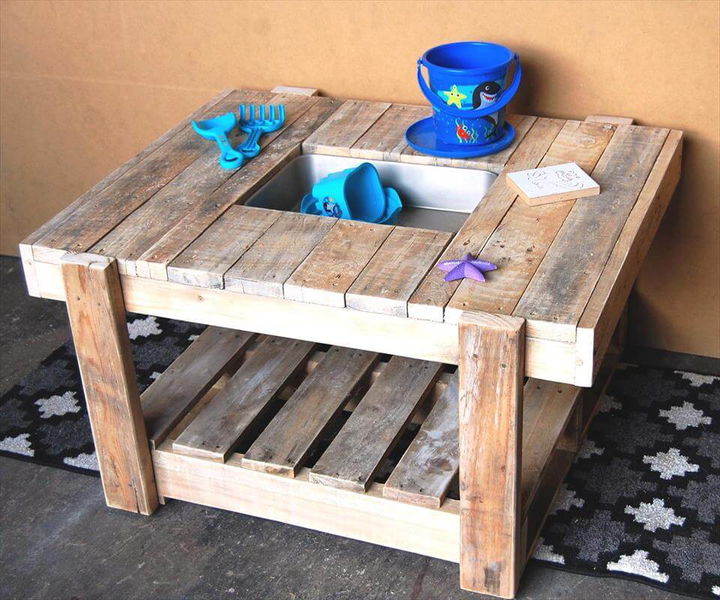 Pallet Patio Chair with Tilted Backrest: