Keep on using the old wood, lying useless around you, through the creative ways of wood recycling! You can get all the details on our site about what kind of wooden stuff you can make with the old woods like pallets! Actually, there is a no limit for it but building stylish pallet furniture is the most popular thing!
So, today we are to share this DIY pallet kitchen hutch with you, will inspire to you recycle pallets! A kitchen hutch is always a strong candidate for better maintenance of kitchen affairs! It is always a highly expensive furniture entity in market prices but here few pallets and a little effort is the total cost for it! Rebuilt pallets into kitchen hutch of your own choice but here it comes with a custom-built design which offers custom storage features!
It is having installed storage compartments in the top section and there is also a cabinet built in the bottom side! Mid section is blank and will be friendly to direct storage of things!

Entire project is all about integrating slats of pallets, build each and every part of this wooden hutch! Require a big stock of wooden slats to clone this project? Dismantle a few of pallets and get them in seconds!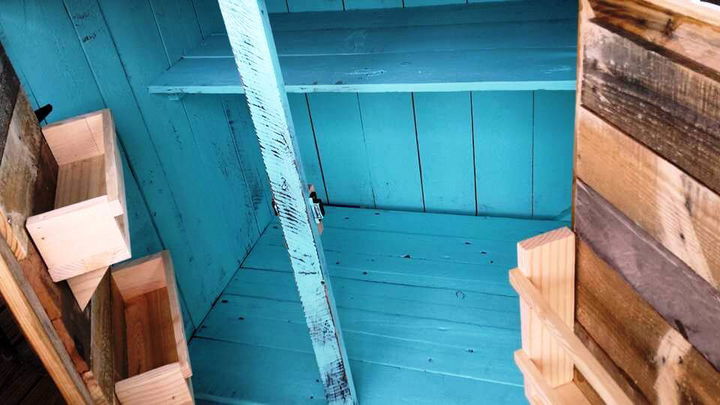 As hutch is special furniture entity for storing kitchenware, so extra smart storage options should be a part of it! By adding custom shelves to inside of the door, you can make your final design smartly friendly to storage!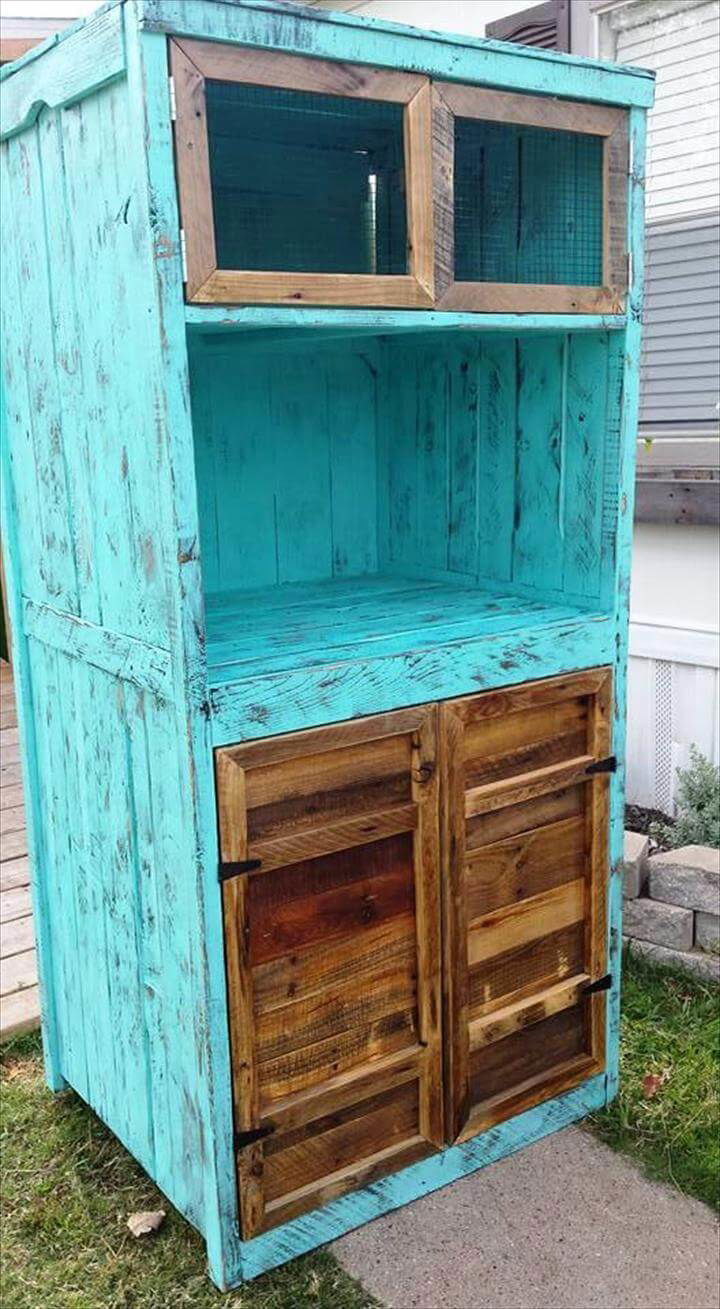 Build a wooden tower like box by putting together slats of pallets! Then divide it in 3 sections for a cool hutch! As per demand of a modern and cool hutch, install the storage options in top and bottom section only!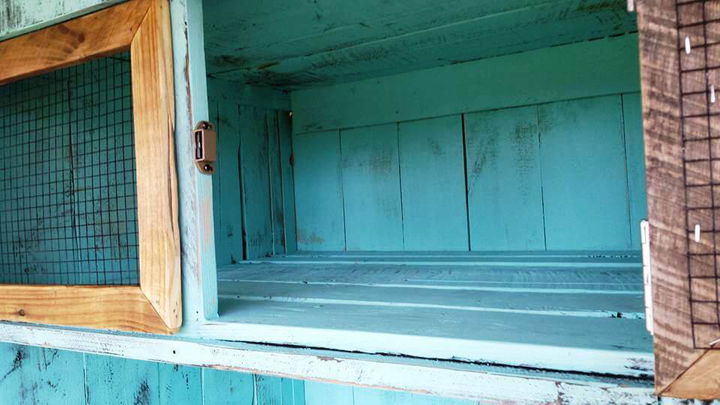 Prefer the chicken wire doors instead of solid wooden door if you want to see your stored stuff from outside! Build solid wooden doors with the same pallet slats!
Made by: Adam Uhrich