Flags are the most proud assets we owe to our country and people have found out a lot creative ways to add the flag symbol in their home decor instead of just hoisting them on their roof tops. Even pallets have been used for various home decor projects that involves the flags, its colors and the symbols and the wall art pieces and display embellishing for tables and mantles are the famous ones. and experimenting more and more with the pallets, the pallet fans have invented a whole new idea to enjoy the beauty of flag in your outdoor spaces too.
And for that you have to take a sneak peek into this DIY cute flag pallet bench of double seat, made brilliantly out of the recycled pallets. Pallets have been dismantled into the sawed pieces of custom size slat and plank pieces which have been then nailed together forming this gorgeous love seat around trimmed backrests.
Lastly the flag hues in paint have been finely brushed all over with the star symbols and thus ending up the bench as the most fascinating item.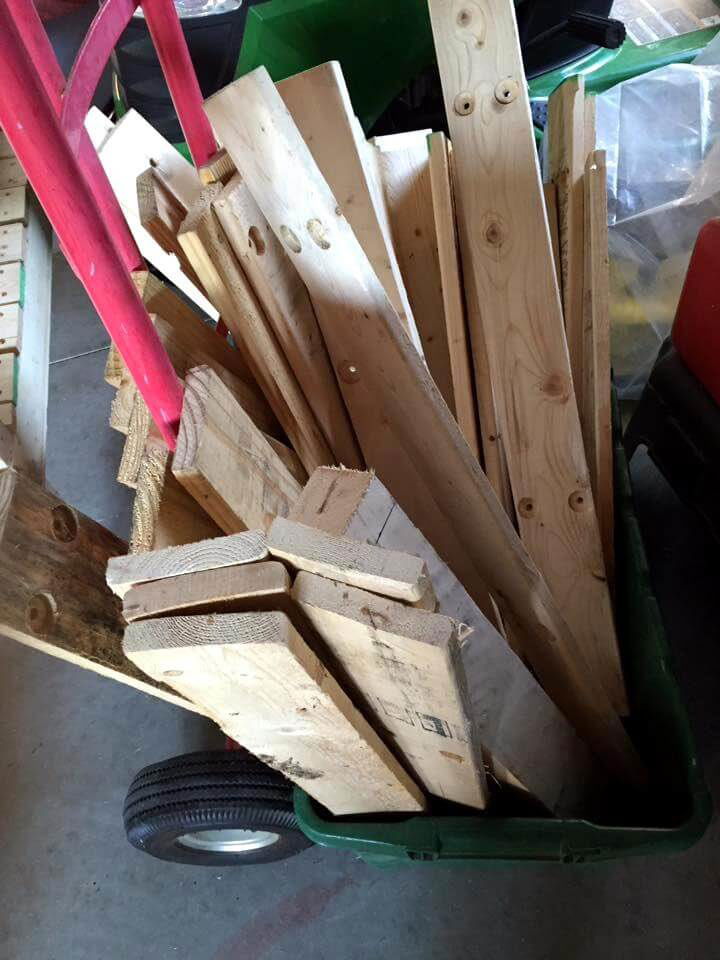 Most of the pallet projects involve the slats and planks for their structure building so is the bench seat and to start it up the pallets first have been dismantled and then saw into the custom size planks and slats as shown in the picture.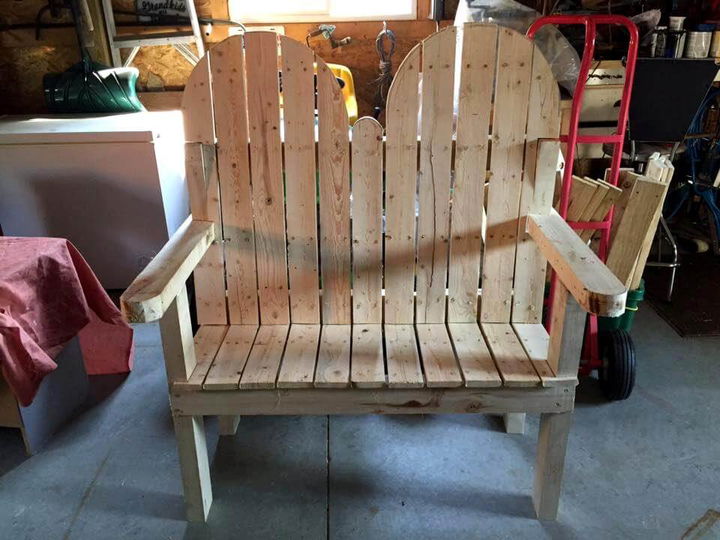 First of base support has been created with legs and then filled with slats to form the berth which have been then provided the separately build back with trimmed edges and lastly the arms have been added to get it accomplished.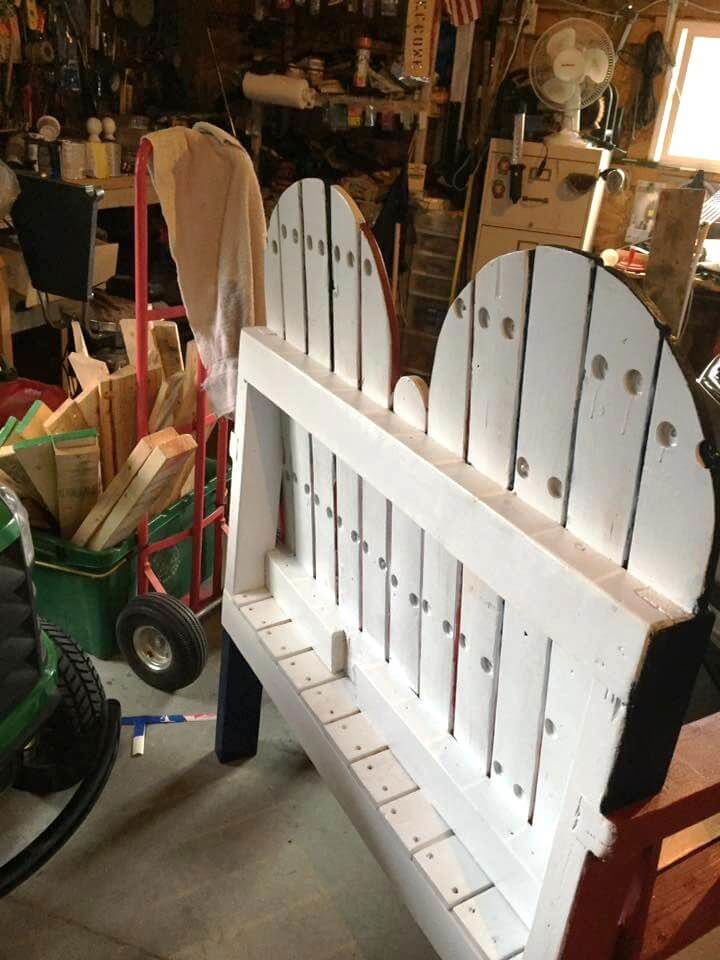 Here is the view of the back showing how sturdily the back has been build and provided with pallet bar braces horizontally so that when you and your partner sit on this cute bench it can robustly bear your back weight.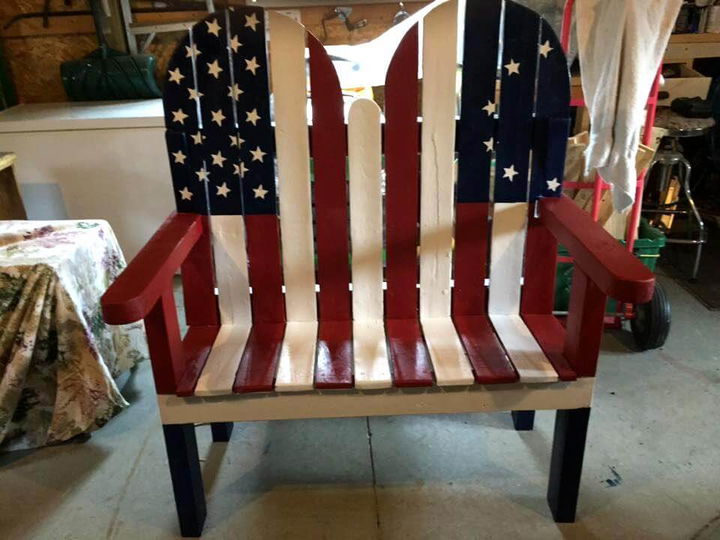 The pallet bench seat has been then coated with the flag hues all over which is the stand out feature of this making it look really a unique and one of a kind piece for your indoor or outdoor spaces.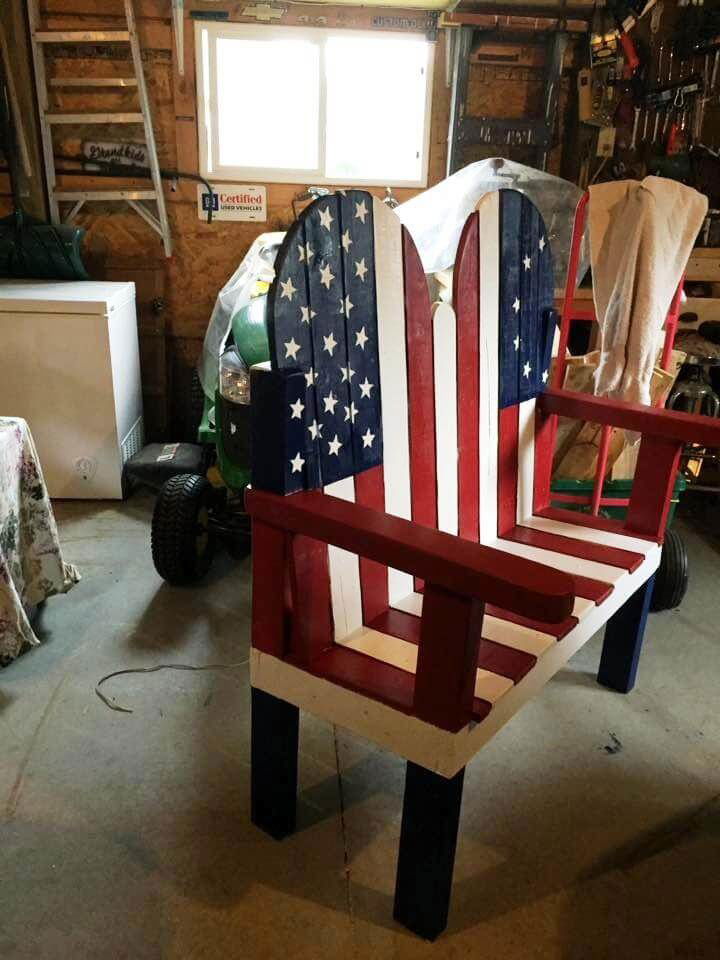 The bench has been sanded well before getting it stained in the gorgeous flag hues of white, red and blue stains in stripes which add really a fancy pattern on the bench and make it look really an eye catching piece with the very first glance.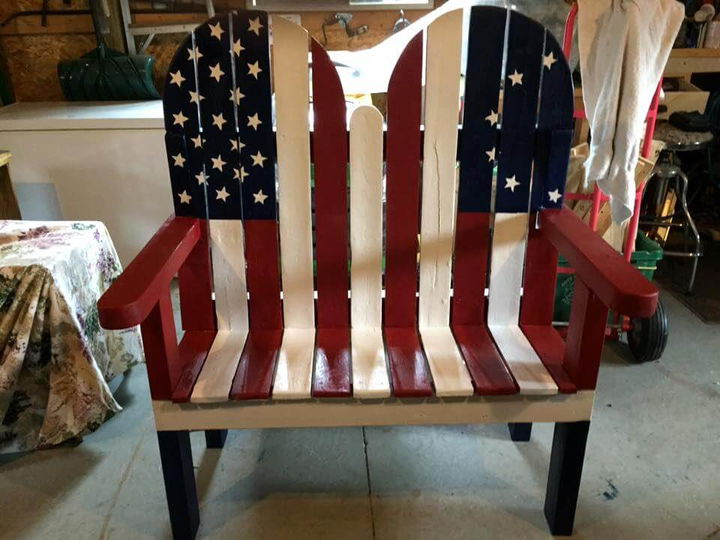 Not only the flag hues have been painted on the bench but the flag symbols like the stars have also been gorgeously added to the back of the bench seat and thus making the bench truly inspired and derived from the flag of your country.
Made by: Jim Champagne‎