People have different ways of relaxing themselves at the weekends depending on their temperament and taste. Some us of like to hang out with friends and many like it to spend with the family members giving them some quality time. And most of the people just like to sit in the arms of nature calmly and silently enjoying the fresh outdoor ambiance. And what can be more peaceful and refreshing than your own garden space just add a comfort seating there.
This DIY pallet garden bench would be the best option to opt for garden seating as it is not only functional but beautiful and stylish too. The pallet cut slats and planks have been used to install the simple but robust structure of the bench forming the back and the berth seat. The round trimmed leggy support and curvy arms add a unique touch to the bench look making it look truly a stand out piece. The bench has been kept unfinished so that you can rejoice its natural woody texture and rustic appeal.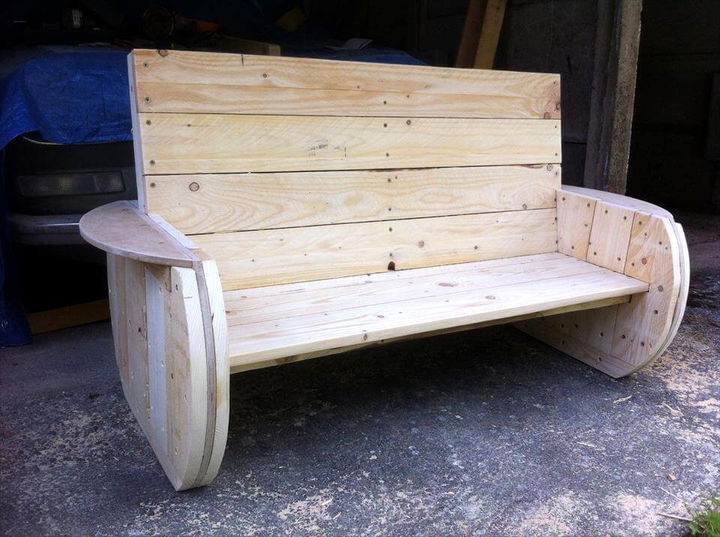 The pallets are now making even a lay man enjoy the stylish and innovative diy furniture possessions just like this amazing bench for the garden space boasting a round shape leggy support which makes it look that stylish.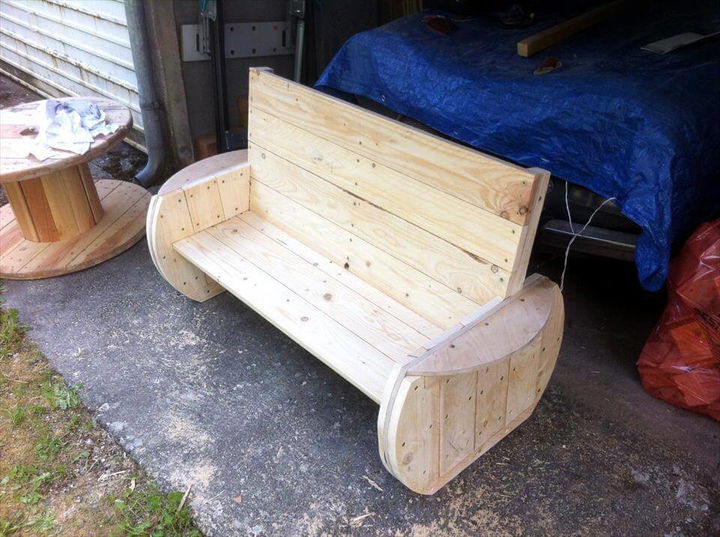 The pallets have been cut into the long and custom size slats and plank pieces which have been stacked together to shape the whole structure like the berth, back while the round sides are also achieved from the pallet slat stacking with circular trimming.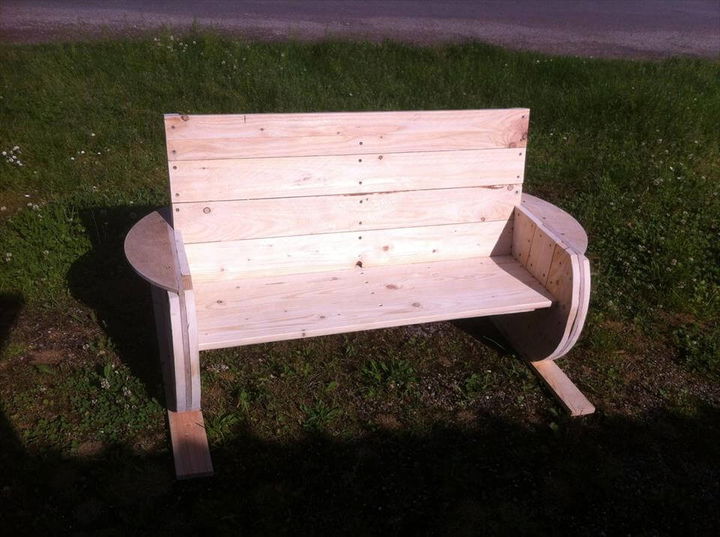 The bench has been kept unfinished so that it proudly flaunts its marks and tints and allure every body with its rustic and shabby chic beauty presence.
Made by Johann Froissart