If you are all willing to try something with pallets that will organize your patios then other awesome looking outdoors then we are having here this DIY pallet bench and coffee table set, done by one of genius pallet lover who is our great friend too, the Shane Ace Cooper, the whole credit taker of such a nice and amazing furniture crafts! According to him, it is a fun to get crafty with pallets and your happiness just doubles up when you see your own built practical furniture pieces which are also going to be sturdy!
Here 2 benches and a pallet coffee table has been done which can be put together anywhere at patio or in garden for a complete and cozy sitting plan! Here the pallet-made bench stands on 5 legs, 4 are made of single pallet slat while the central one has been done by using pallet dice sections separated while dismantling the pallets!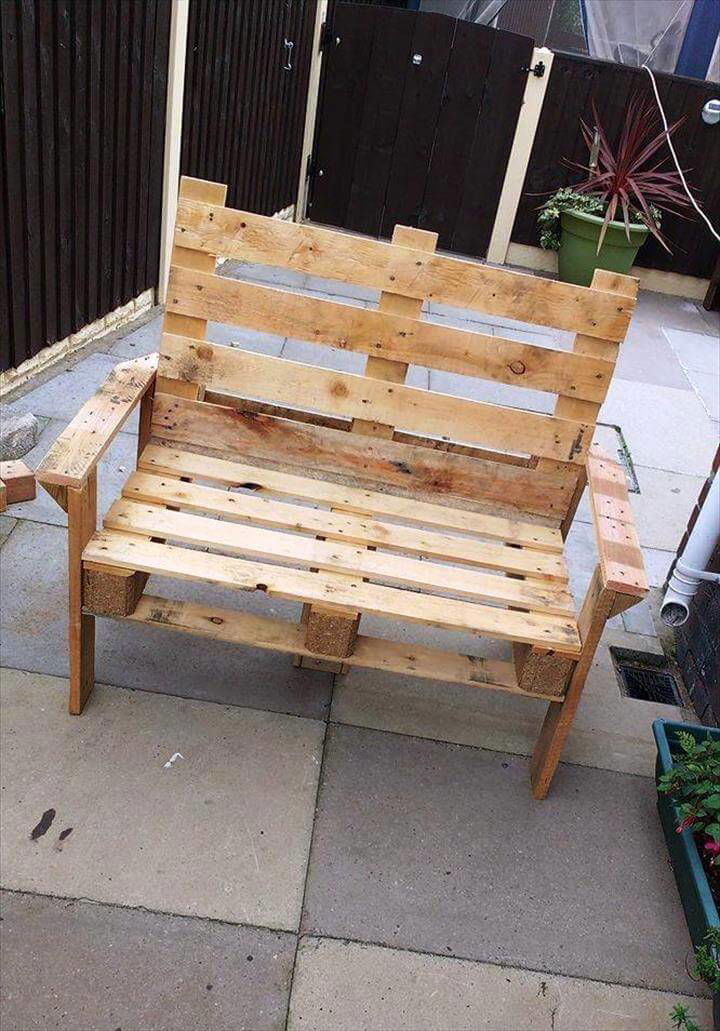 Rest of construction has been brought to completion using single straight lengths of pallets, beautifully been integrated and put flat to build different parts of the bench and also of coffee table!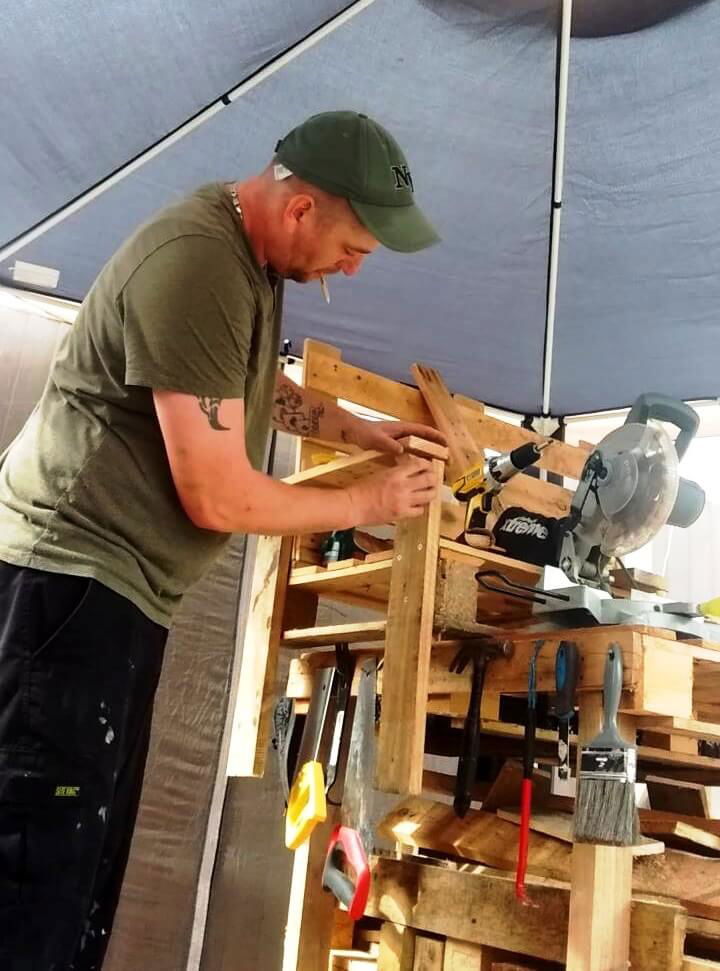 Here you can see the power tools and ordinary wood-work tools used in the construction! Here Shane is installing the triangular wooden supports underside the armrests!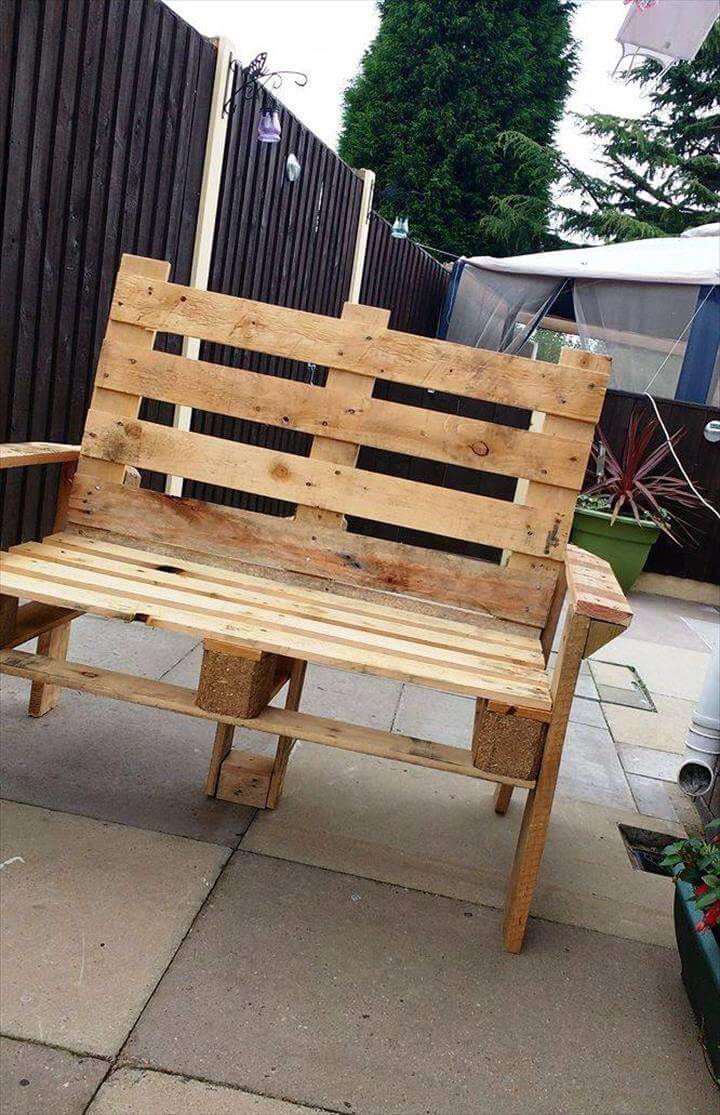 Here the 5th central legs have been done by using a removed pallet dice section! Make the seat more stable!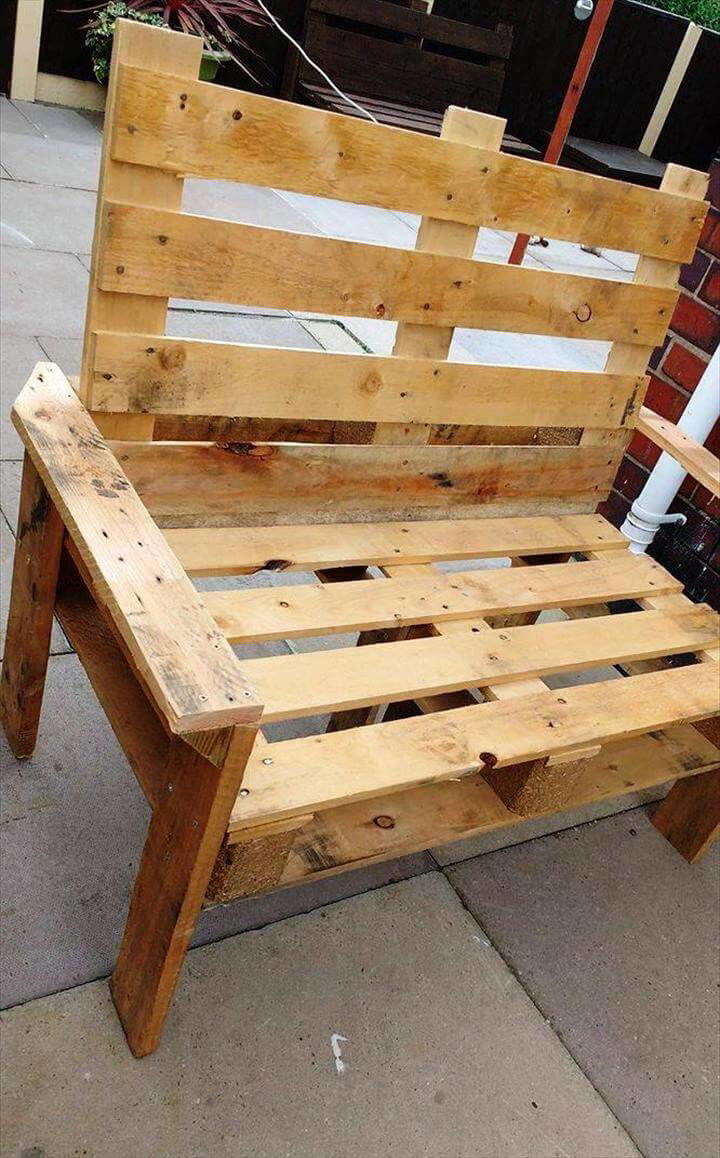 Would be an all mind-blowing seat for your garden and patio sitting purposes, can be made look distinguished using custom paint colors!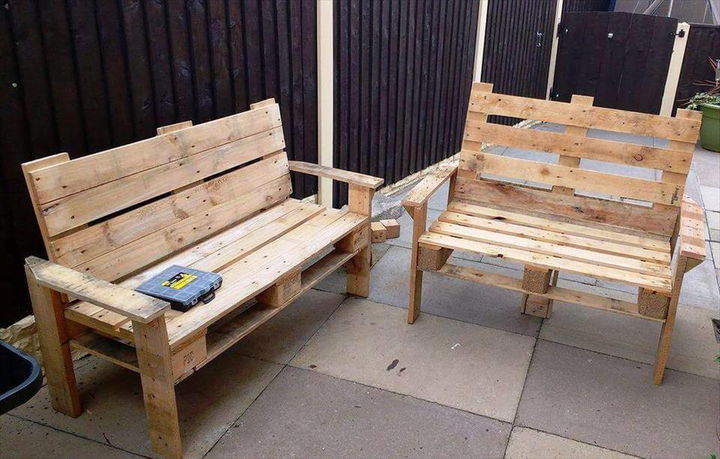 Another cool bench has been created in the same way but it comes with comparatively bigger dimensions, both has been gained for a cozy sitting plan at a patio!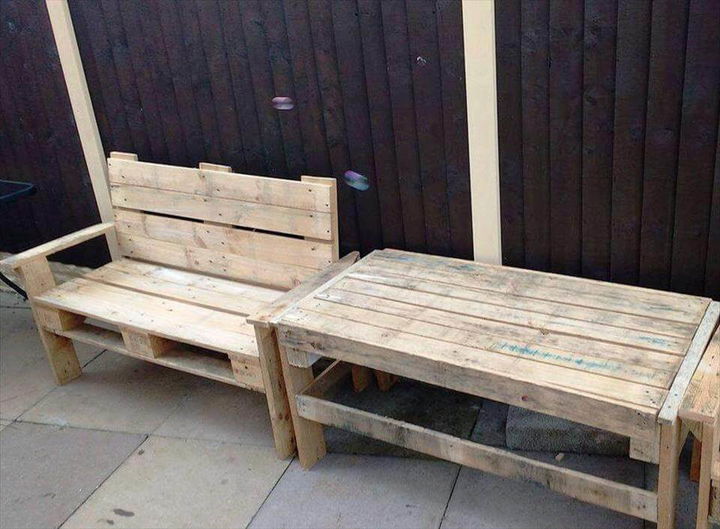 Here a matching coffee table has also been planned out of pallets, that is too robust to live for years to come!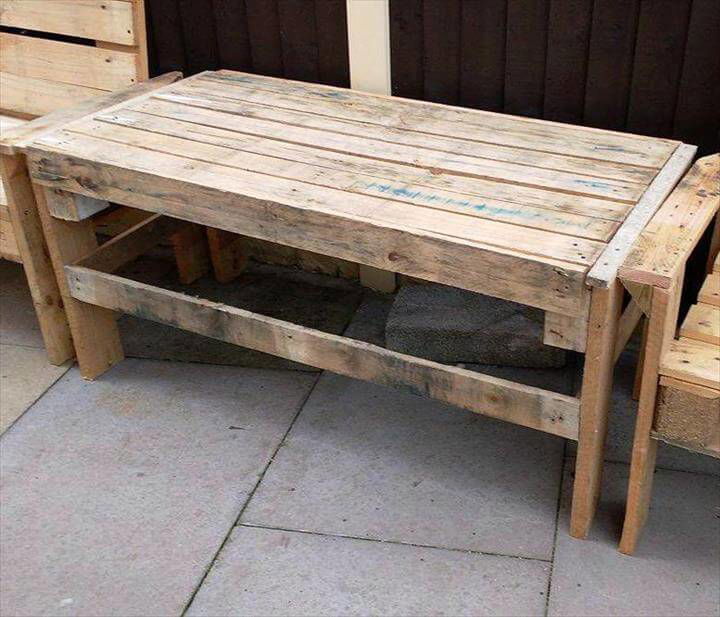 Coffee table can be placed in front of benches or in center, can be used as both side table and coffee table hence!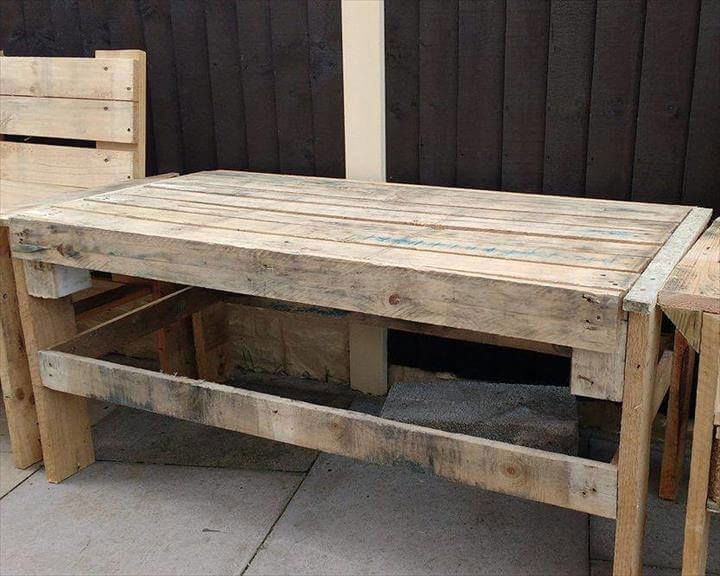 Another awesome preview of coffee table, placed in the center!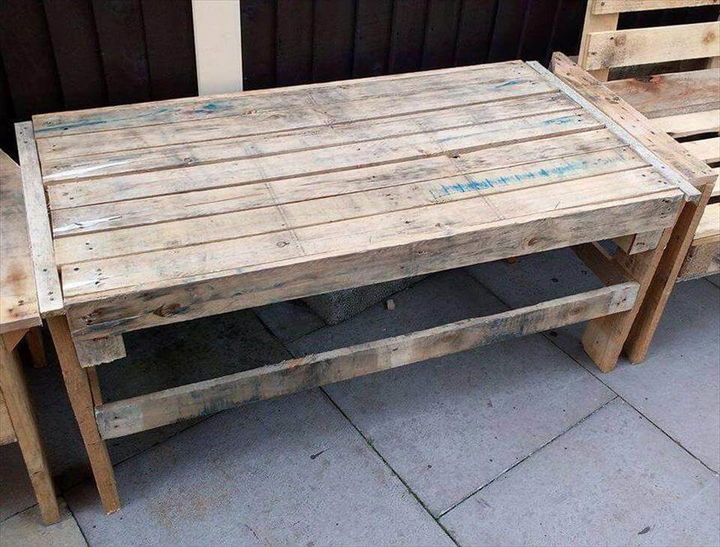 Coffee table comes in pure rustic wooden appearance, you can also paint it for a modern look, but it will rock for vintage and rustic lovers!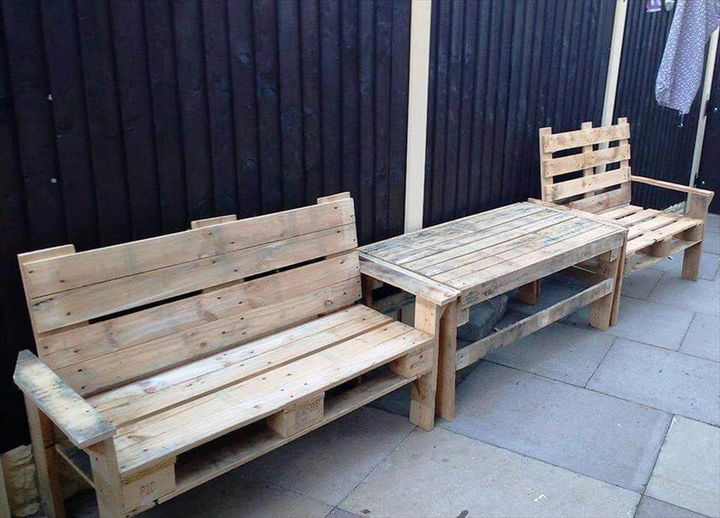 So get crafty a little with pallets to organize serene outdoors better for free! Here is how you can enhance outdoor sitting space of home without spending too much from your wallet!
Made by: Shane Ace Cooper