It is all a great way to recover better interior furniture from pallets, the thriftiest way ever to bypass the luxury wooden furniture! If daily unexpected expenditures are just making your pockets empty then it would be a best time to recycle pallets for your new and custom furniture needs! It is pretty easy to get crafty with pallets, to explain it more to you, we have brought here this DIY pallet outdoor bench tutorial for you! Tutorial comes with comprehensive detail that enables you to recover better and stylish pallet outdoor furniture!
Use complete half of pallet and other with removed back, install them for an L-shape, this is your basic bench seat! Now fix this L-shape seat in the middle of two mini pallet squares, selected as sturdy legs of the bench! Finish the design by filling the openings solid using extra wood and also by placing cushions over the seat of bench!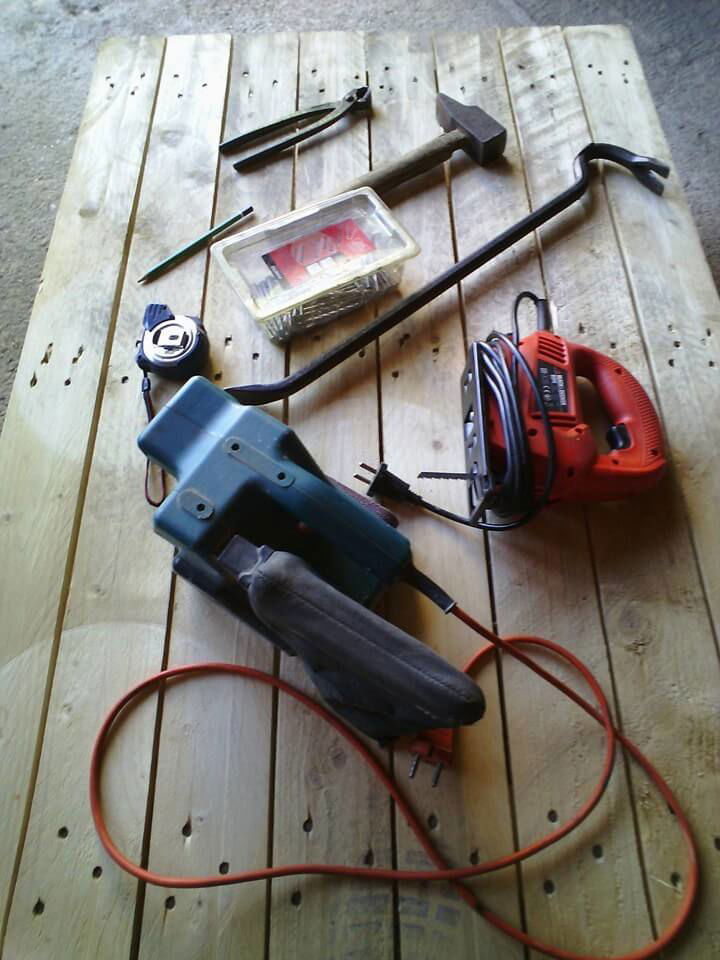 Here are the basic tools that will make the construction faster and easy as well! Don't forget to choose a flat and smooth work-space!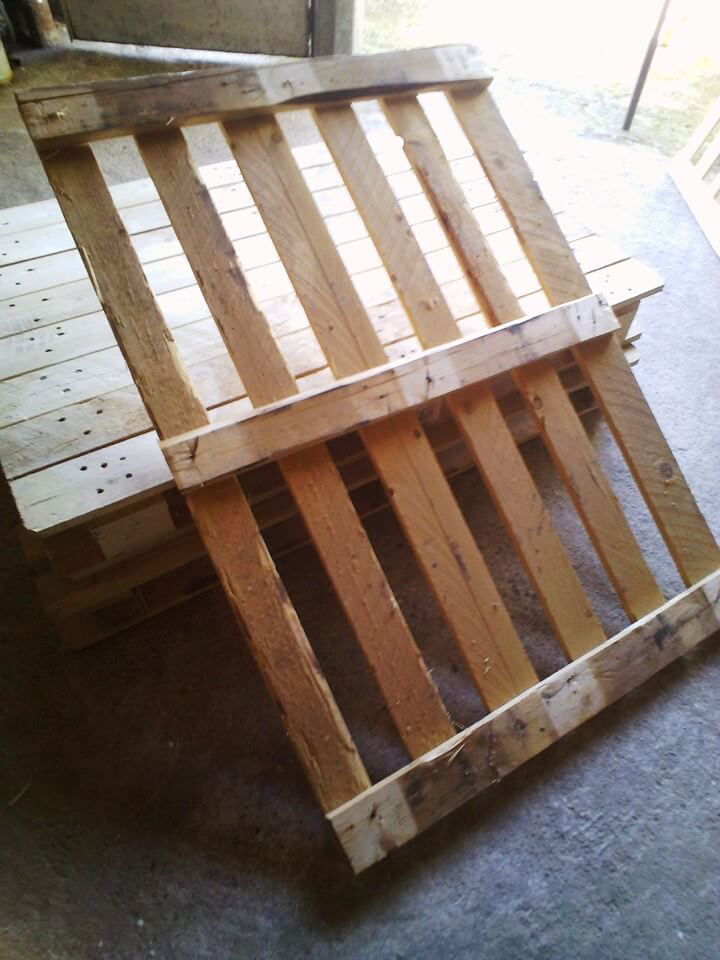 Take help of pry bar and remove the back portion from a pallet board, it will look like this!
Now cut apart the legs, backrest and even the berth position from this modified pallet board!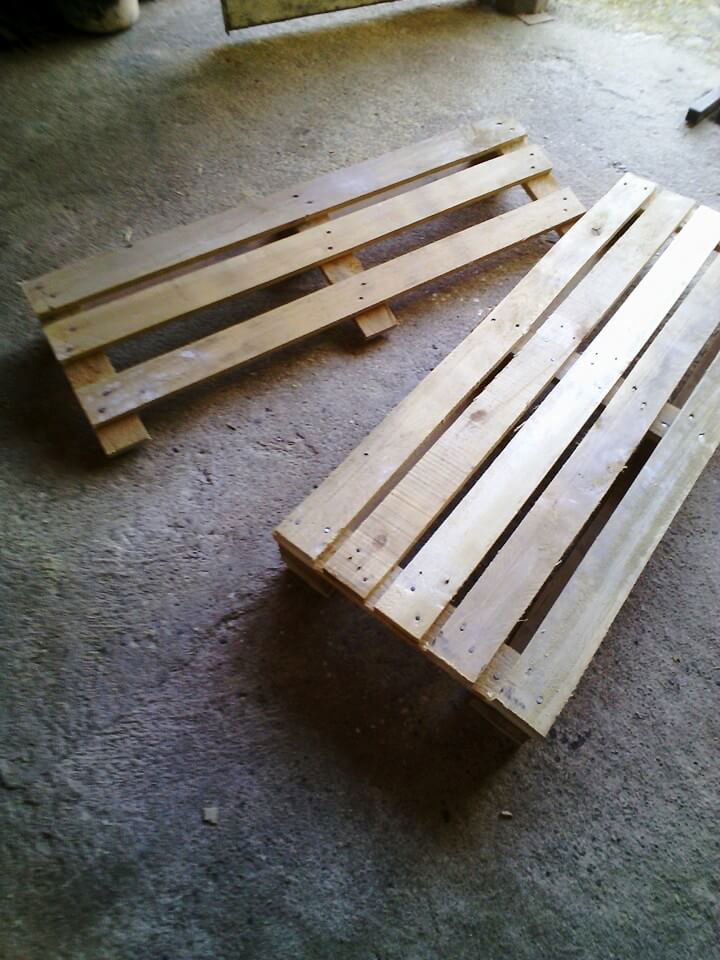 Here is the finally gained berth position and backrest of the bench! Not a big hassle to build!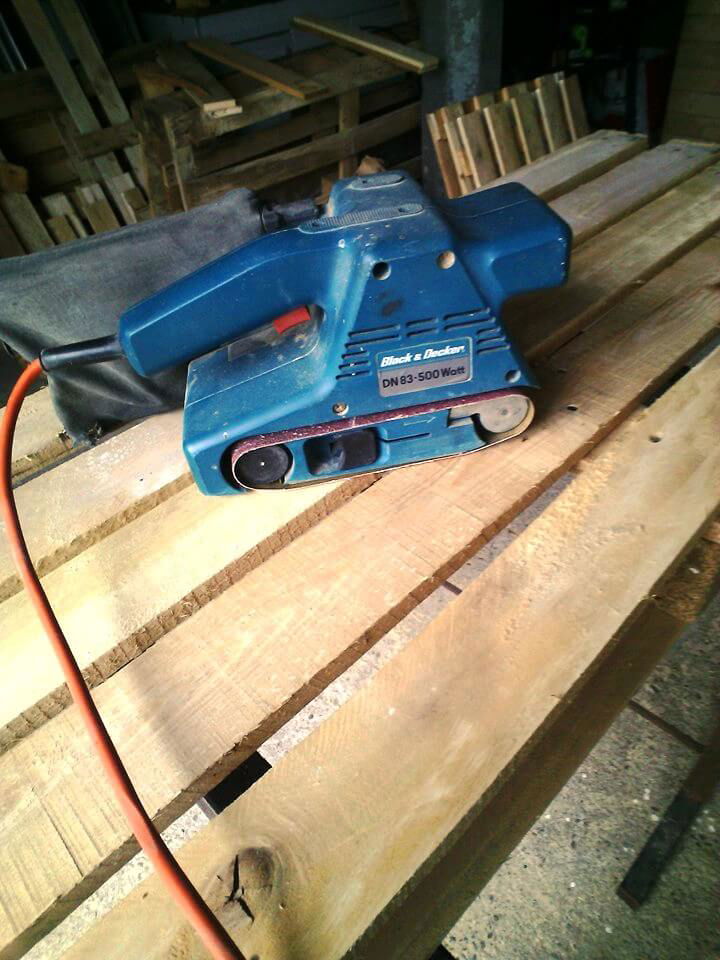 Use power sander to sand the surfaces of wood smooth and also to roof up the splinters!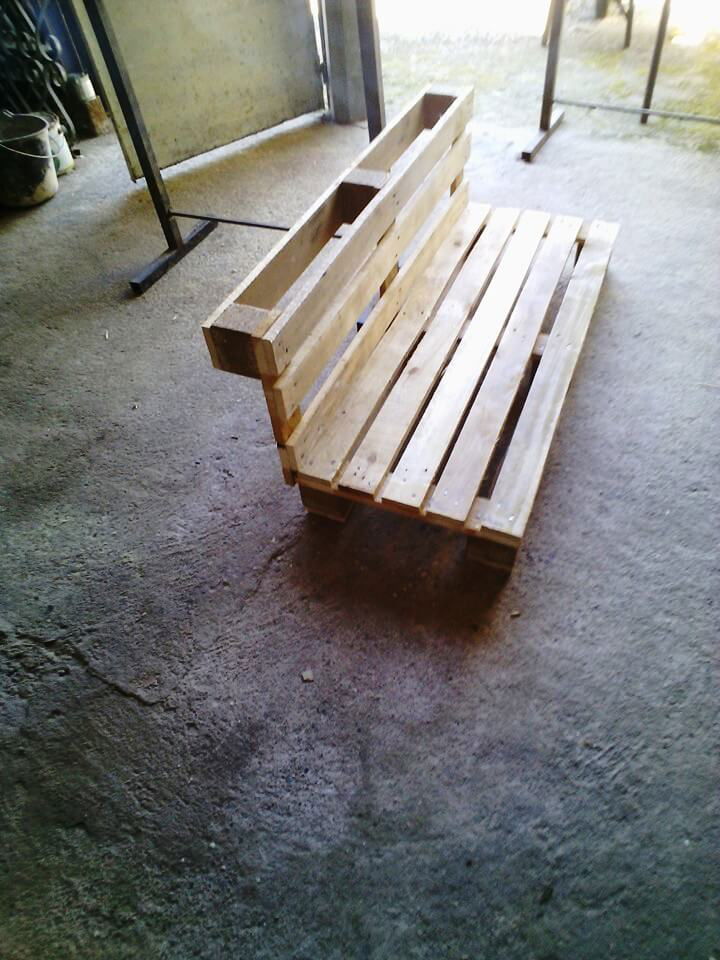 Finally install the backrest to berth using hardware, will give the entire seat of the bench!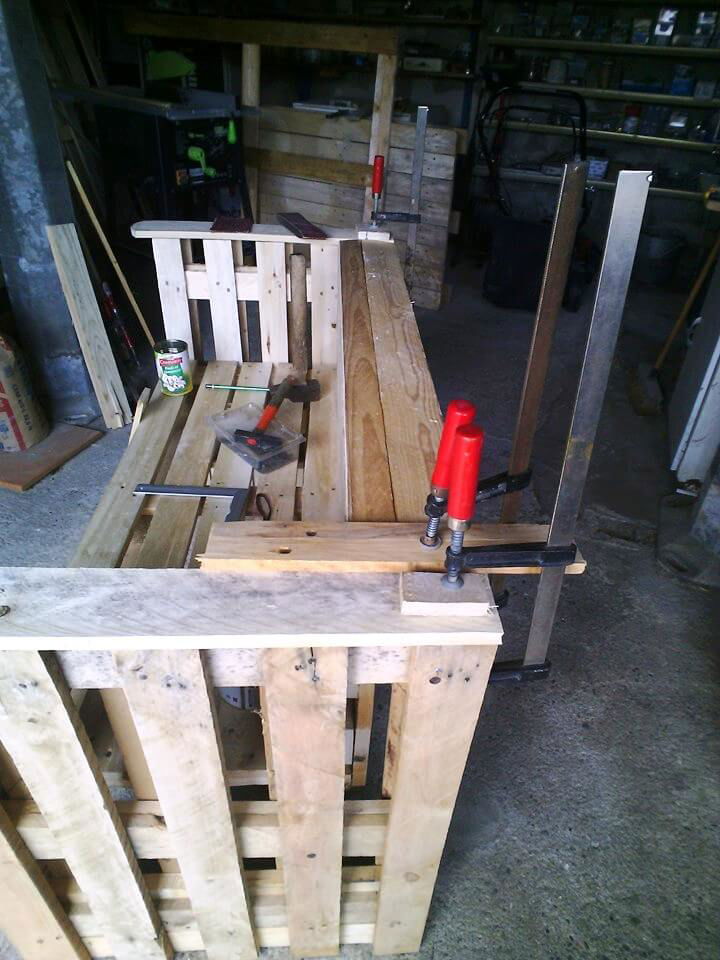 Add this L-shape seat with custom sides for a complete wooden bench! Better hardware would give the better wooden joints!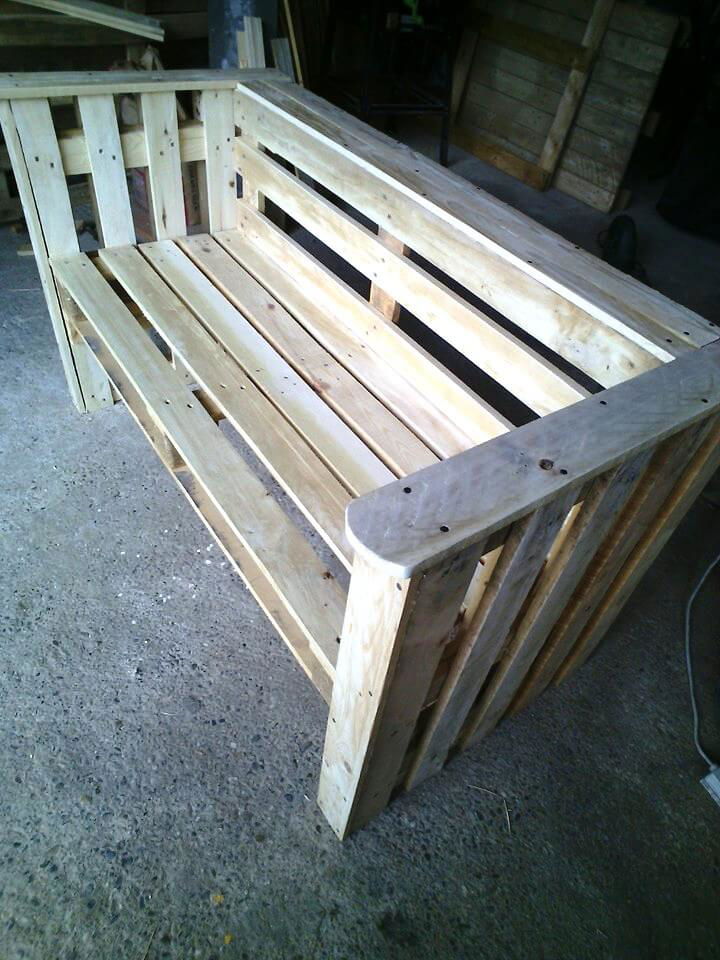 Finish the entire bench with accent wooden overlays to backrest and armrest positions!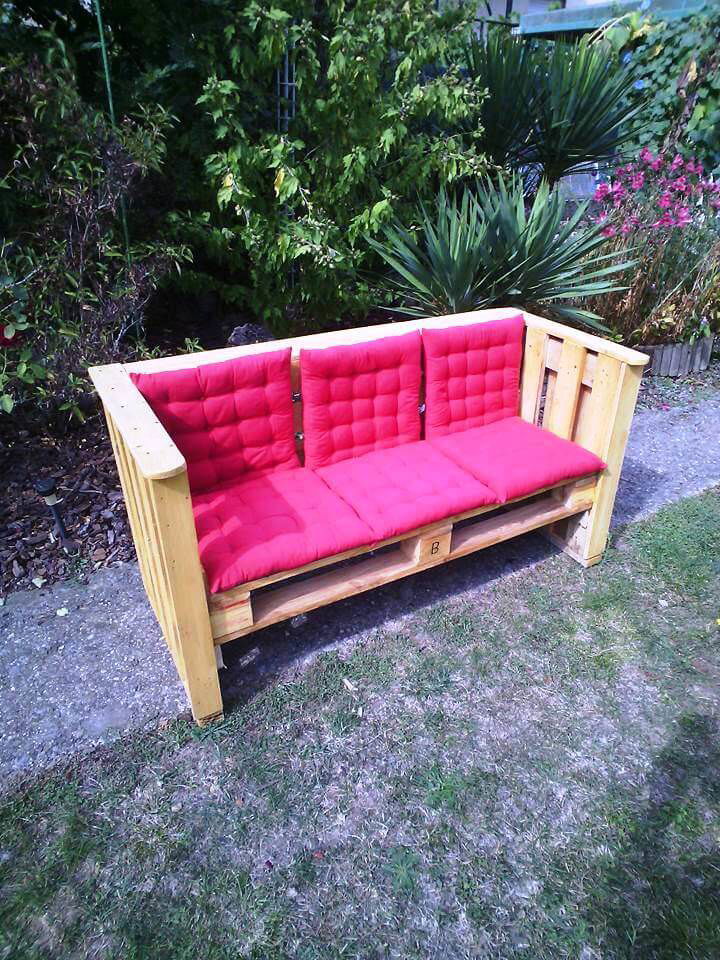 Place your selected cushions over the seat and start enjoying this bench as a comfy outdoor seat!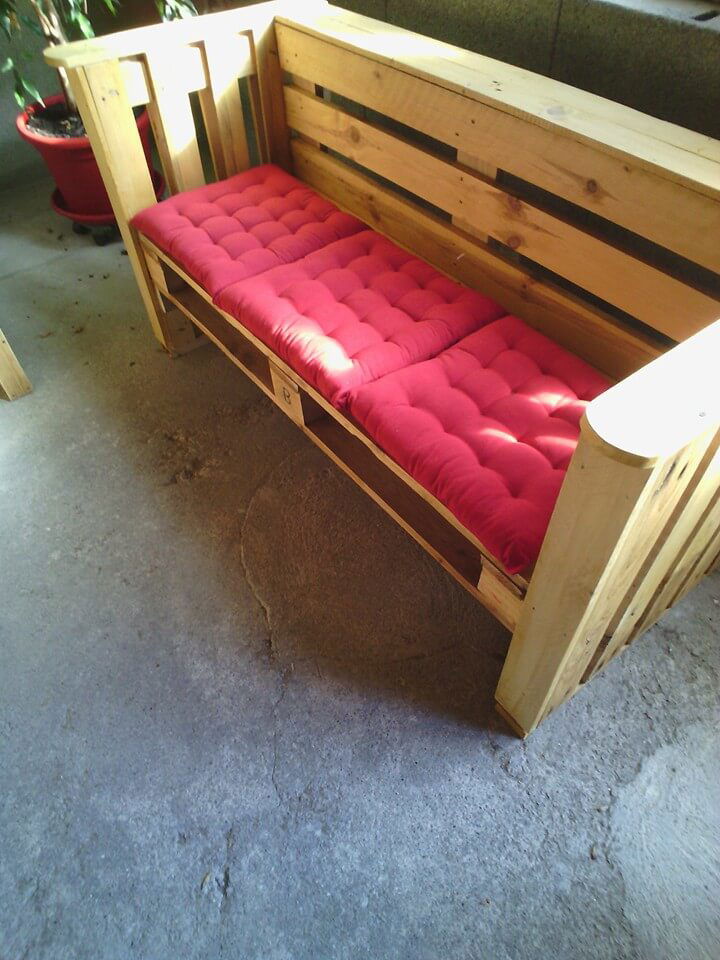 Can be placed over a paved patio and also in a green garden for spare time sitting affairs!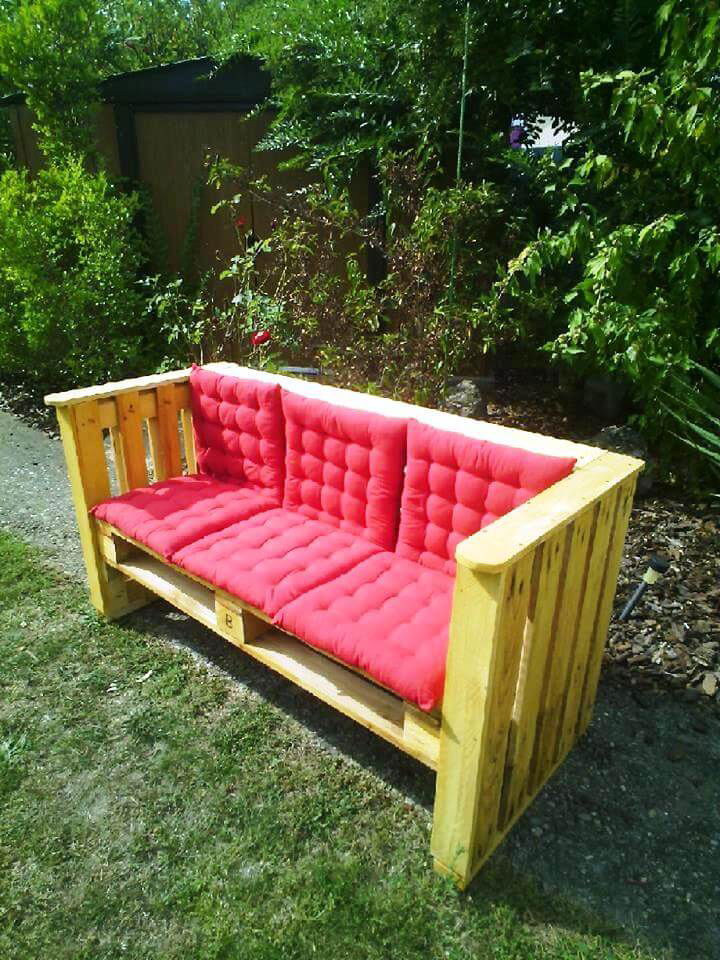 One more amazing preview!!!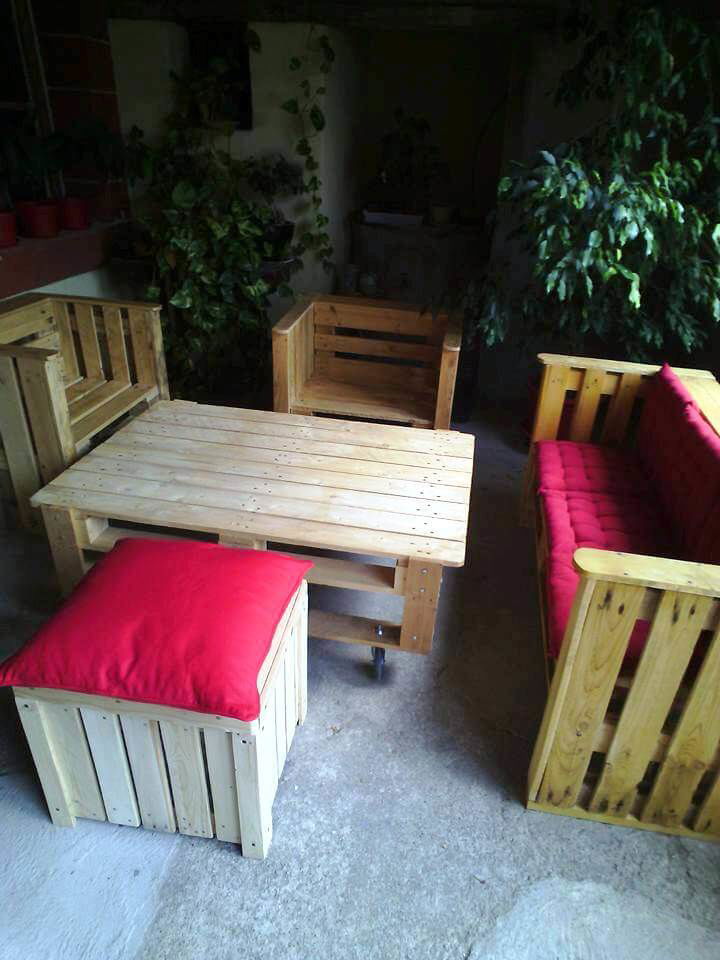 Also build the matching ottomans, coffee table and chairs for a full pallet patio furniture!
Made by: Jean-claude Serres