For a garden, patio or backyard space, the benches are always to consider memorable additions! Benches are a type of outdoor furniture that are wholly concerned with magnificent outdoor sitting comfort and allow multiple persons to sit on it at one time to share the gossips bites! For all types of outdoor furniture, the pallet wood medium is getting peak-value fame as they are always easy to plan for furniture, are cost efficient and has brilliant stamina to withstand the outdoor environments!
By repurposed some tangible free pallets wood, this DIY upcycled wood pallet bench has been made that would be a fun-raising addition to any outdoor portion where one can like to sit in his spare time like in garden, at patio, at home den, lounge and also at terrace space! Construction of it has wholly been done using dismantled pallets which has finally been cleaned, sanded and stained to gain a damn hot wood tone! A personal touch has been given by painting two flower blooms that surround the custom written over letters!
How to Make Bench from Pallets?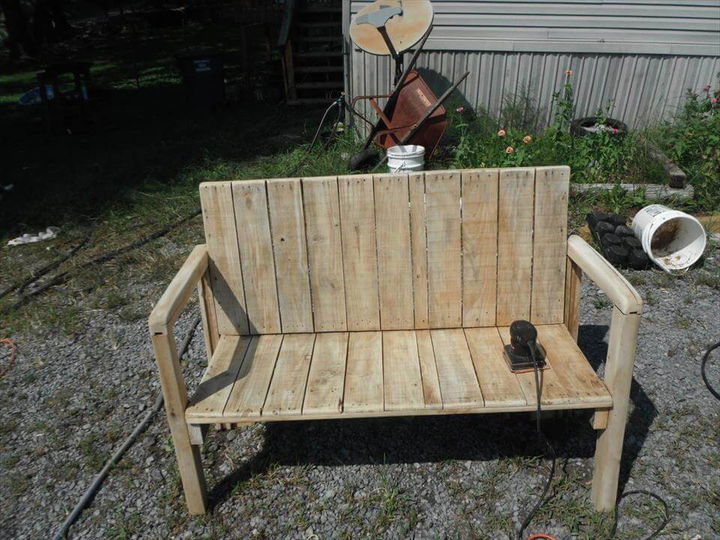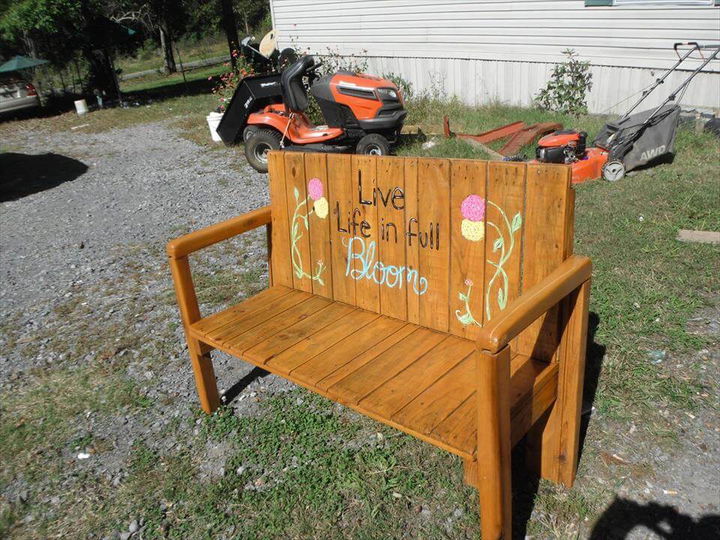 Pallet Bench Instructions: