Here a special project has been done to dignify a patio space! Patio space accent and sitting space have both been enhanced by doing a little genius work with pallets! Checkout the creative details of this DIY pallet project done to gain a DIY pallet bench and planter boxes, here planters boxes also builds the legs of the bench! The greenery from planters gives the bench a precious natural vibe and hence to whole patio space! This dual functional wooden craft is also very easy to clone, get your hands onto some separated pallet planks which would the total supply material to clone this stylish wooden bench!
Build a bunch of such a wooden benches to gain extra sitting space at your outdoor along with a bundle of decorative planters will garnish the targeted space! Here before and after preview of bench has been shown so you can easily compare the results! For lasting protection to wooden surfaces, final stain coats have been applied that also creates a sparking choco look of entire planter bench!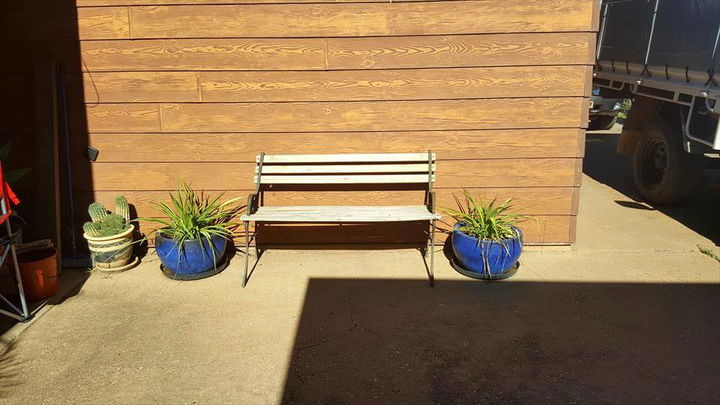 Before renovation or adding the pallet bench!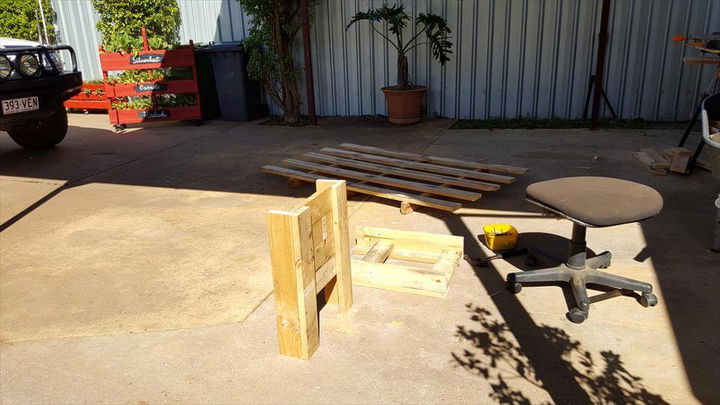 Best looking pallets have been gained to do this beautiful wooden seat and planter boxes project! Checkout here the panels for the planter boxes made of pallet slats!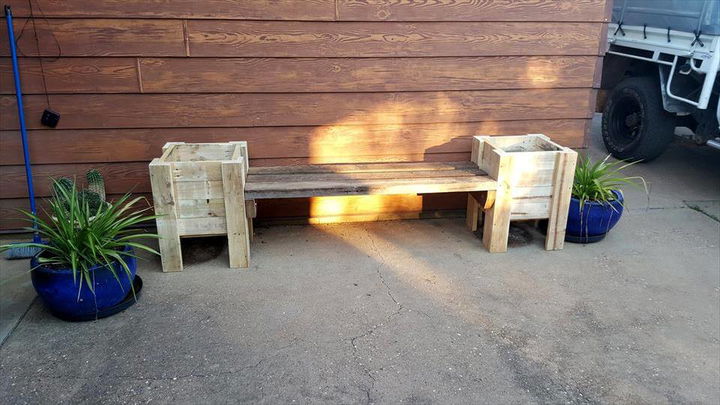 Add extra supports to sides of the planter boxes facing each other, and put some pallet slats in slatted alignments over them for a beautiful bench seat between the planter boxes!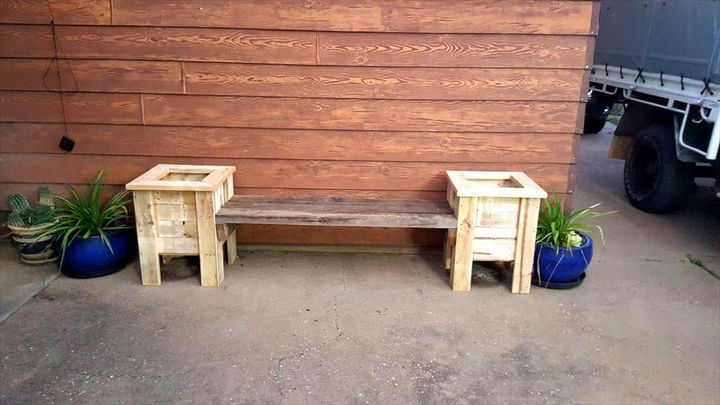 Finish the planter boxes with accent tops, can easily be made with single pallet slats!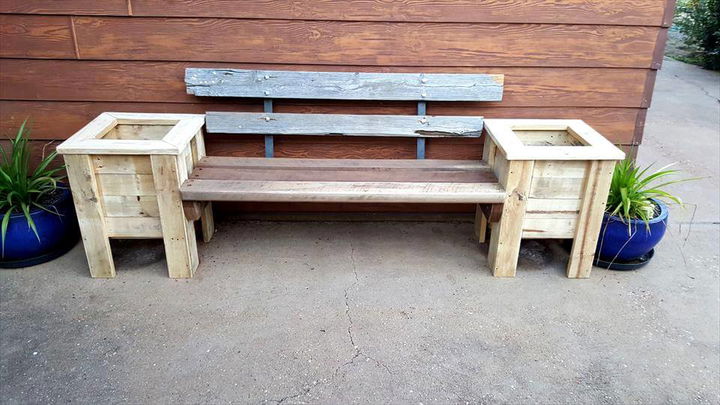 Plan a few more slats of pallets to install a beautiful backrest and that's it!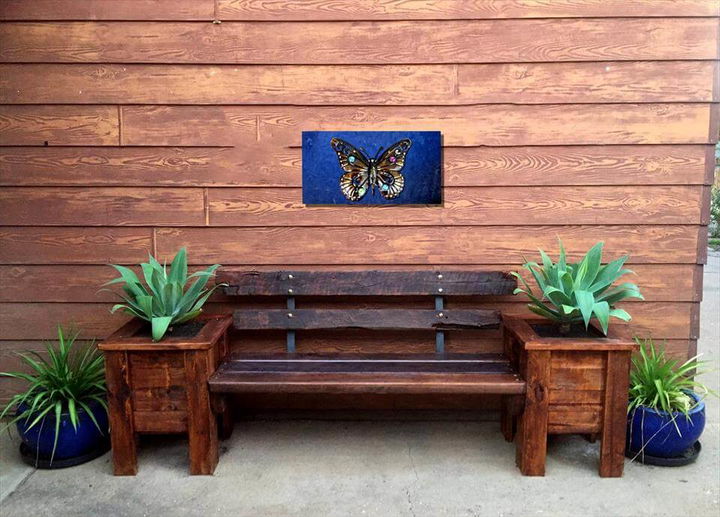 After the finishing dark walnut stain coats! Wooden oils can also be a great alternative to do so!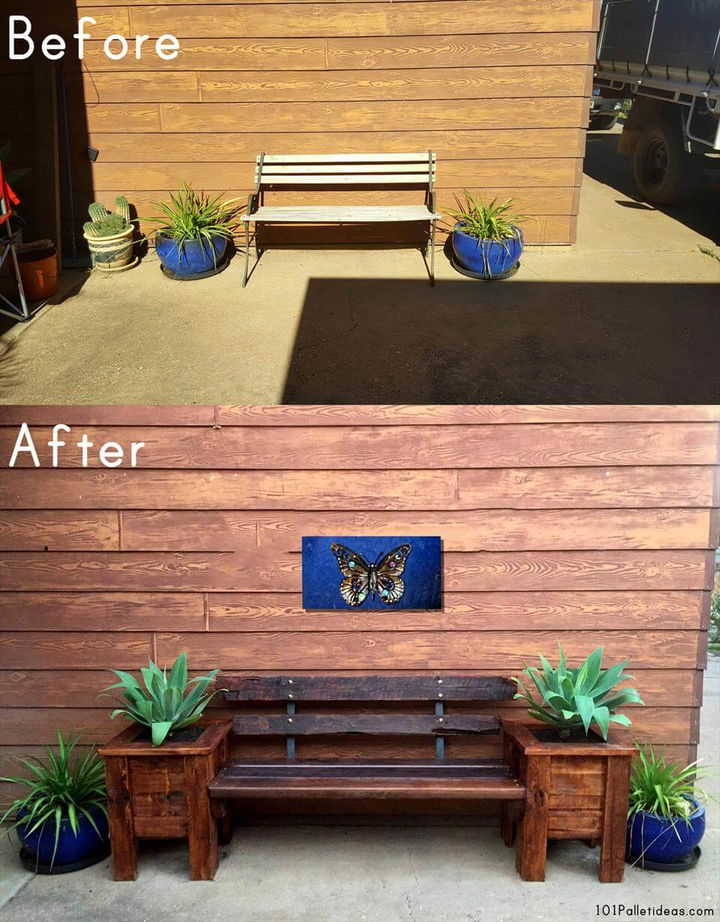 See the difference and get inspired!
Made by Kenneth Moore