If you are having some kind of play grounds built to your outdoors then bigger sitting plans will also be a demand there for making the cheering crowd sit well! You need to get large sitting plans for plenty of more reasons like for sitting with friends and family and also to carry on the parties there! Here we are with this DIY natural pallet bench made of pallets for garden, raise your outdoor sitting plans to a next level!
First of all the pallet skids have been stacked up to 2 layers to gain the necessary height for the bench, you can add or remove the pallet layers to vary the height level!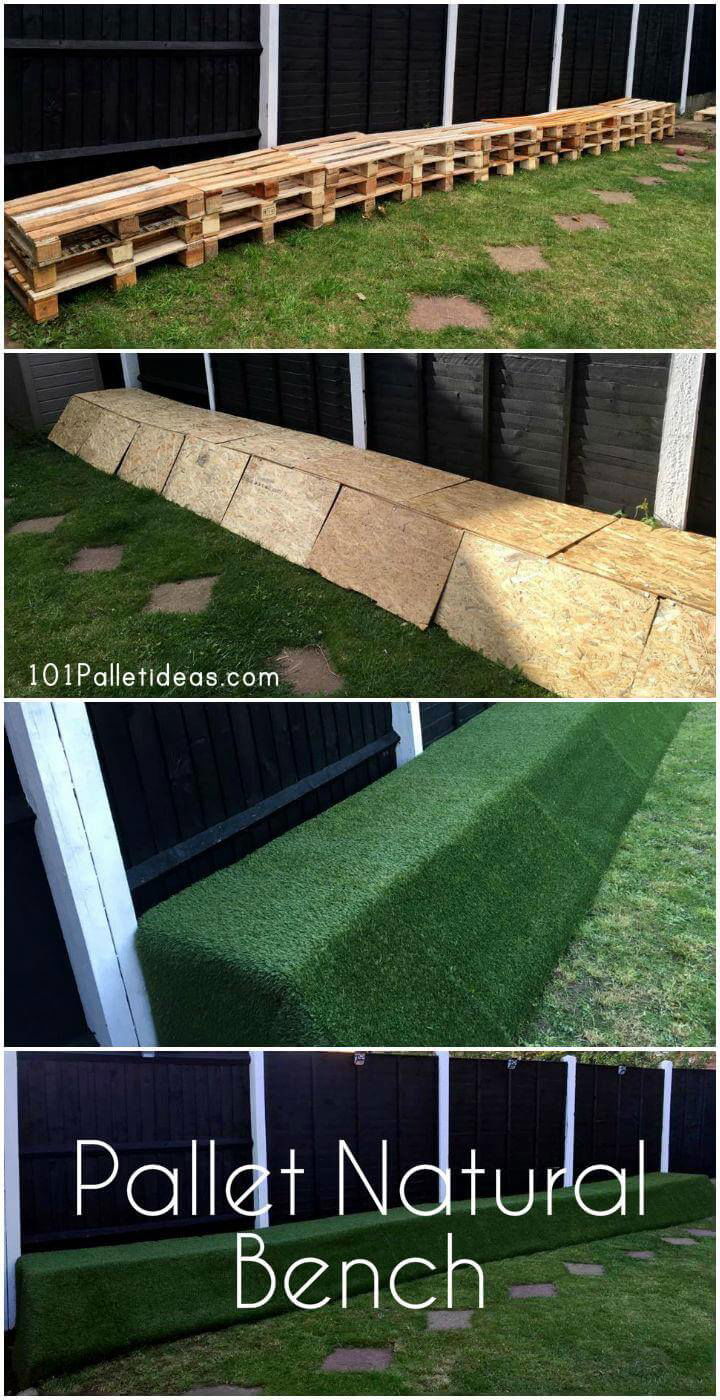 They entire stockpiling of pallets gained for building natural bench, has been given a plywood overlay, a row of plywood sheets also comes on a angle that turn the entire bench plan into a ramp like shape! Finally by adding the soil the green grass has been grown again over this hand-built pallet bench, so it looks natural, really amazing!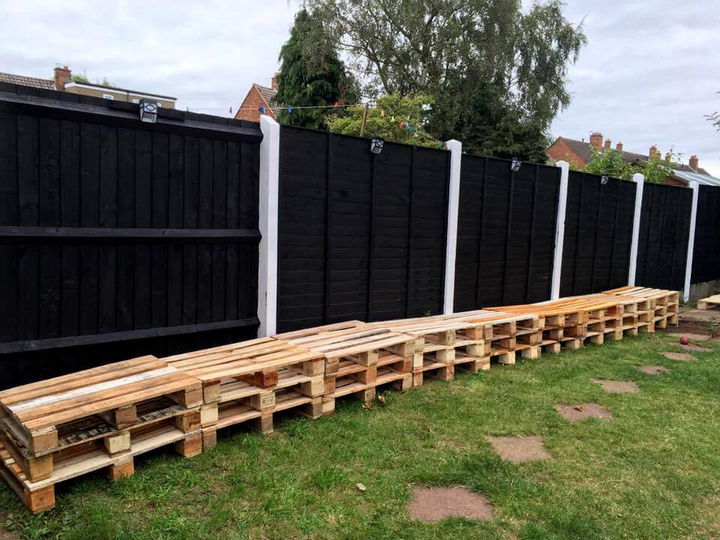 This amazing seating bench for the outdoors would be really and easy project to do for you at home as you can use the full pallets in layers to install the basic structure without much efforts and tool work.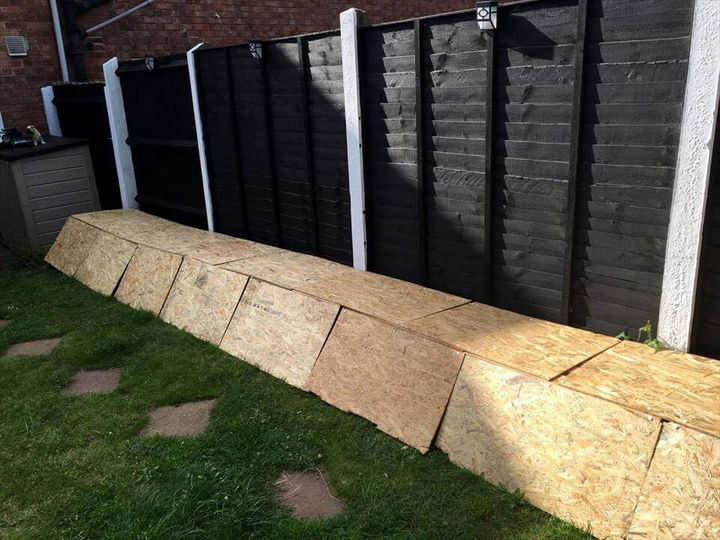 In the very next the pallet layered seating bench has been given a plywood covering so that you get a more sturdy and even surfaced bench seat for your garden spaces.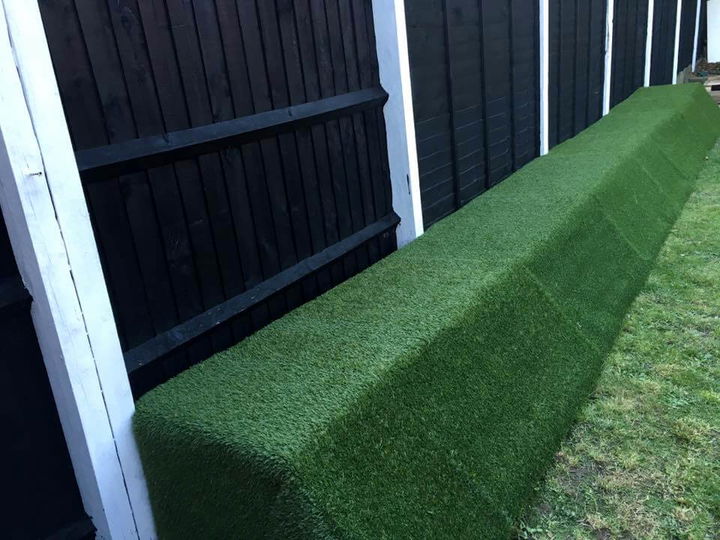 To add more amazement and wonder to the bench it finally has been treated with the grass to be grown all over the bench seat and making it naturally comfortable to sit on.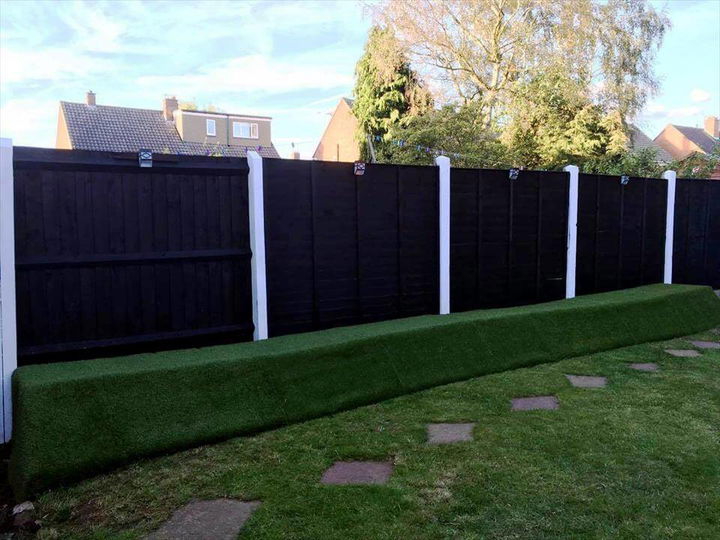 If you find it difficult to grow grass on it then you can use the greet carpet like sheets to cover the seats all around and making them fuly matched to the garden area adding more green beauty to the area.
Made by: Alan Farrell