A bathroom is an all private room of home where the all kinds of personal affairs like changing clothes, taking baths and teeth brushing are done so it would always be well equipped to do all these kinds of affairs conveniently there! Get these DIY pallet bathroom concerns and have a lovely bathroom at a zero cost price! Just do a little effort and make these DIY pallet bathroom mirror, wall art and a toilet paper roll holder and enjoy an functional ever bathroom interior! All better constructions of this bathroom wall stuff, have been done with straight pallet lengths and you can simple deconstruct a few pallet boards to get sturdy wooden planks in abundance!
First of all you need to create a geometrical wooden board and then you can simple mount on it a hardware paper roll holding setup for a toilet paper roll holder out of it, can stick some custom accents on it for a beautiful wall art pieces and just fit a mirror over for a precious bathroom wall mirror out of that same wooden board made of pallet slats!

DIY Wood Pallet Mirror:
Time to avail the geometrical rustic pallet wood frames to enhance the visual and functionality of interior bathroom wall areas! Go with a creative gathering of pallet slats and get an wooden board, mount a mirror over and get a rustic wall mirror accent for your modern bathroom wall! This mirror has also been given a hardware extension that gives a beautiful towel rack setup!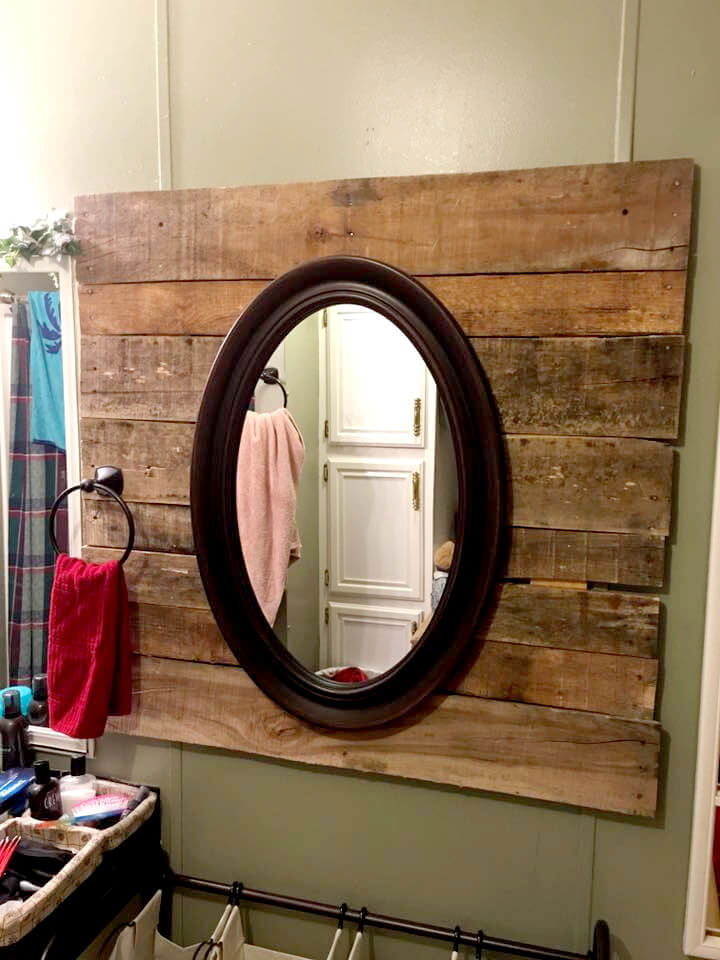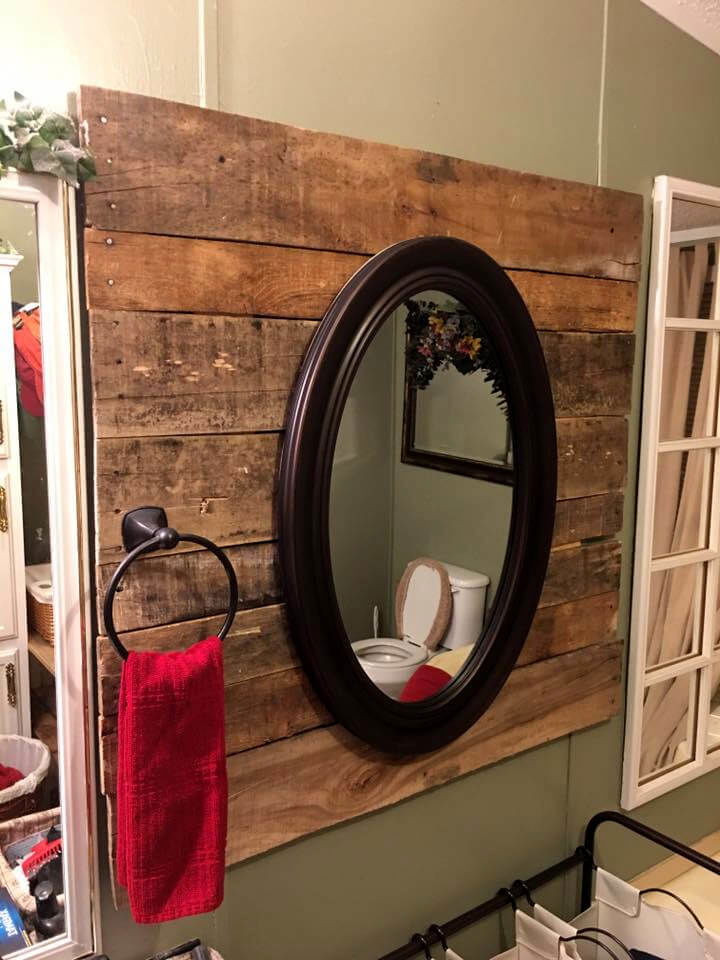 DIY Pallet Toilet Paper Roll Holder:
Install another custom wooden board using separated apart wooden lengths and start using it as a toilet paper roll holder by mounting over the recommended hardware for it! The overall wall hanging of this custom wooden paper roll holder, can be using most suggestion hardware hanging systems!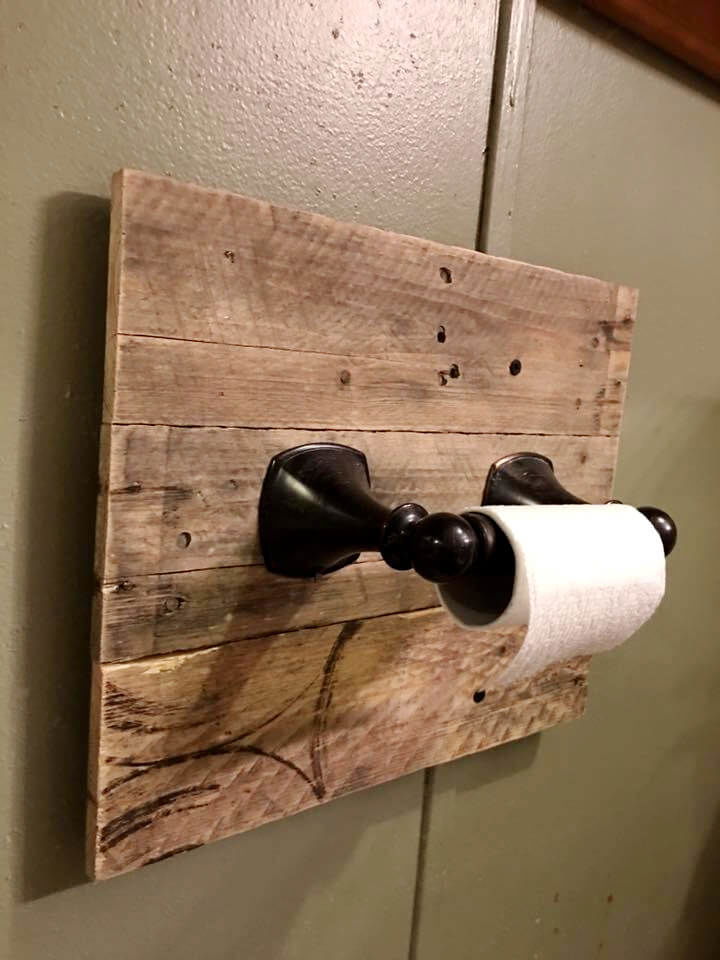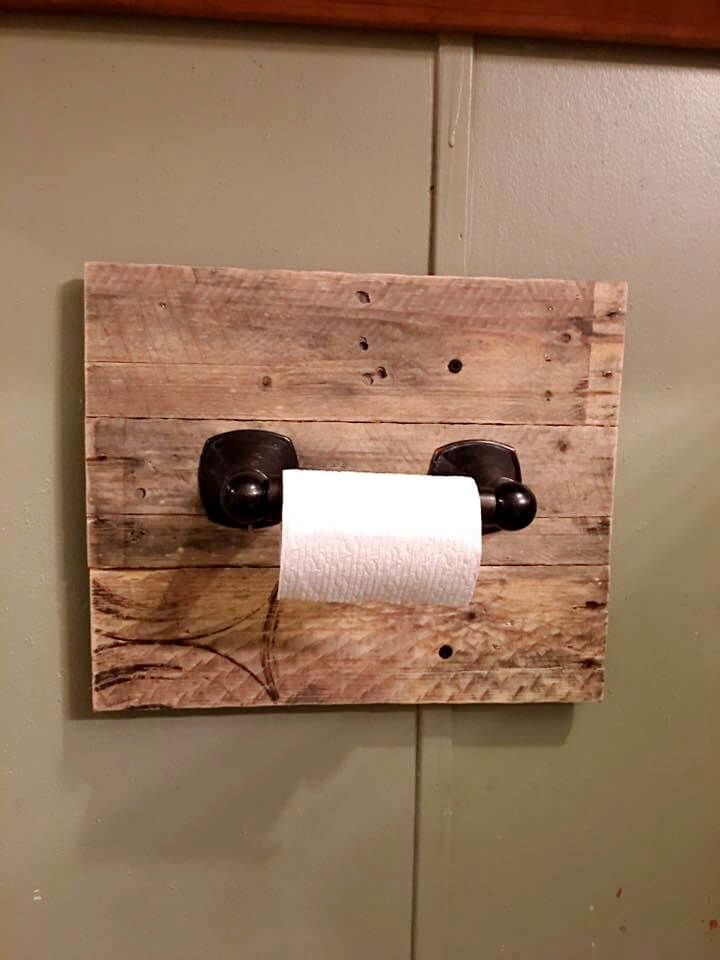 Pallet Star Wall Art:
Mount different metal or wooden accents or embellishments on the pallet-made geometrical wooden boards and just install them on your bathroom wall as magnificent wall art pieces, would be sure to bring an instant decorative vibe to your bathroom ambiance!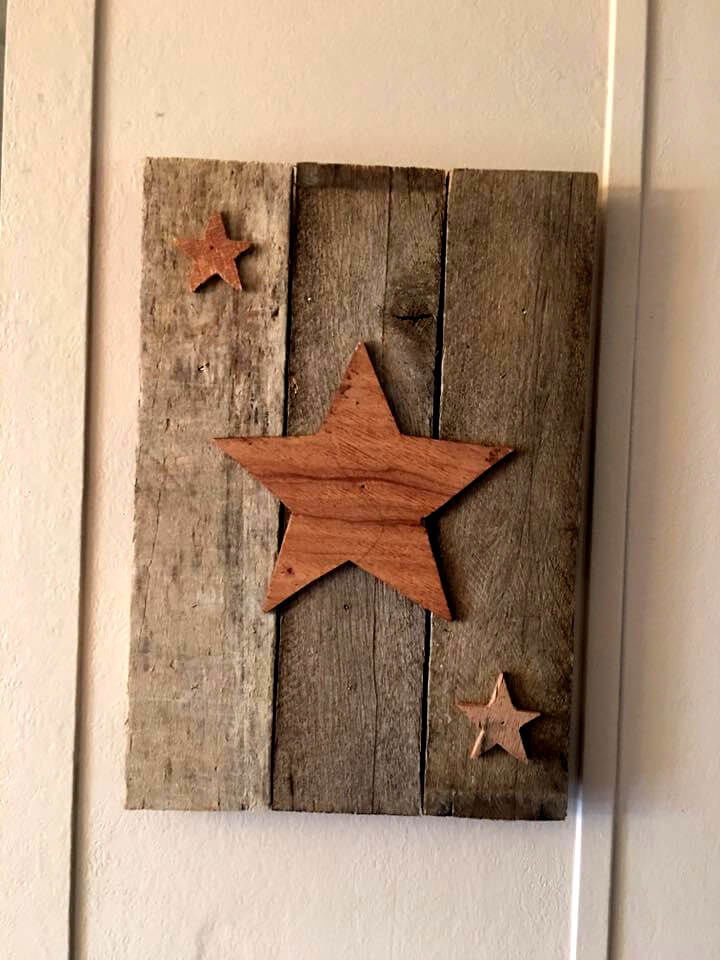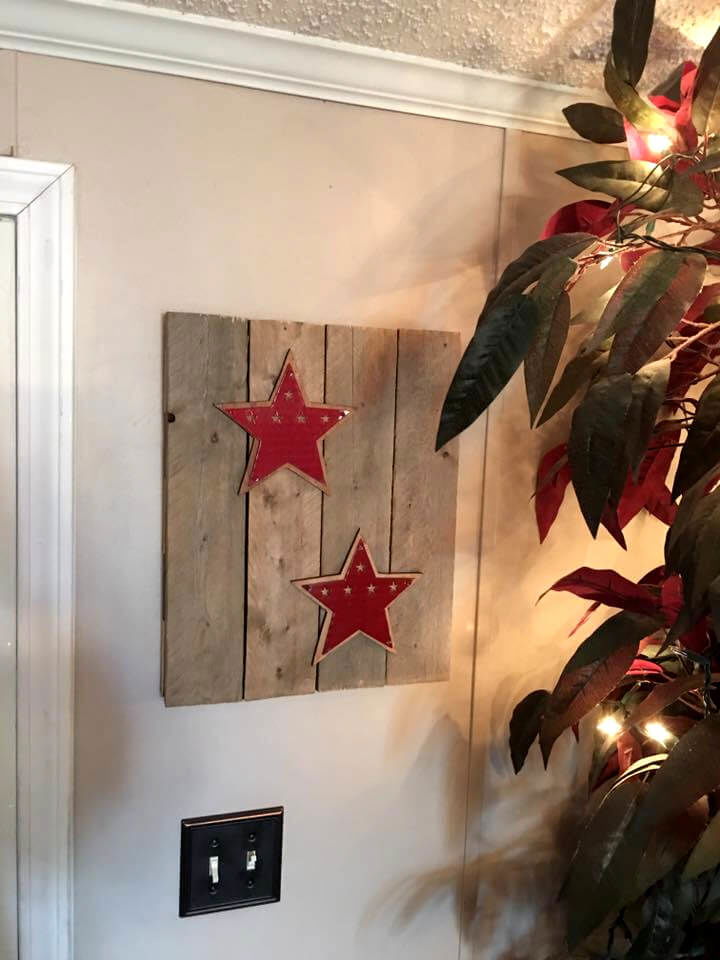 Made by: Kevin M Rhea