If you love to get creative with pallet to get furniture of daily use, then today's sharing will truly be special for all home creative DIYers and home lovers! It's a brilliant DIY pallet bench for garden or patio, a fab pallet creation done by Shane Ace Cooper who is really well known for his outstanding pallet projects especially the pallet furniture crafts!
Entire bench composition has been done using 2 pallets only, 1 complete single pallet skids has been inserted in the frame as a stable berth position while other pallet has been dismantled and builds the remaining part of the bench like the legs, armrests and backrest! Armrests have been reinforced using triangular wooden supports underside which also creates an artistic look of this precious pallet bench!
After you assemble the entire design with selected hardware, you can move forward to finish it up using custom stain coats and also with some seat cushions!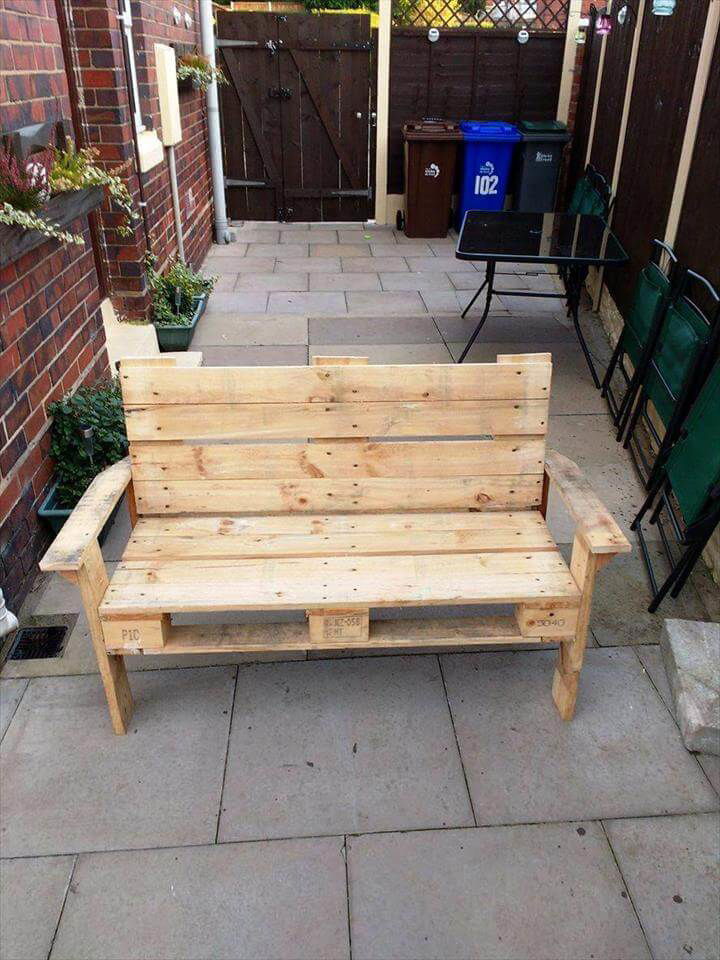 Beautiful wooden patio bench, built in sturdy wooden dimension, patio lovers can build a set of such a benches to gain cozy pallet sitting plans!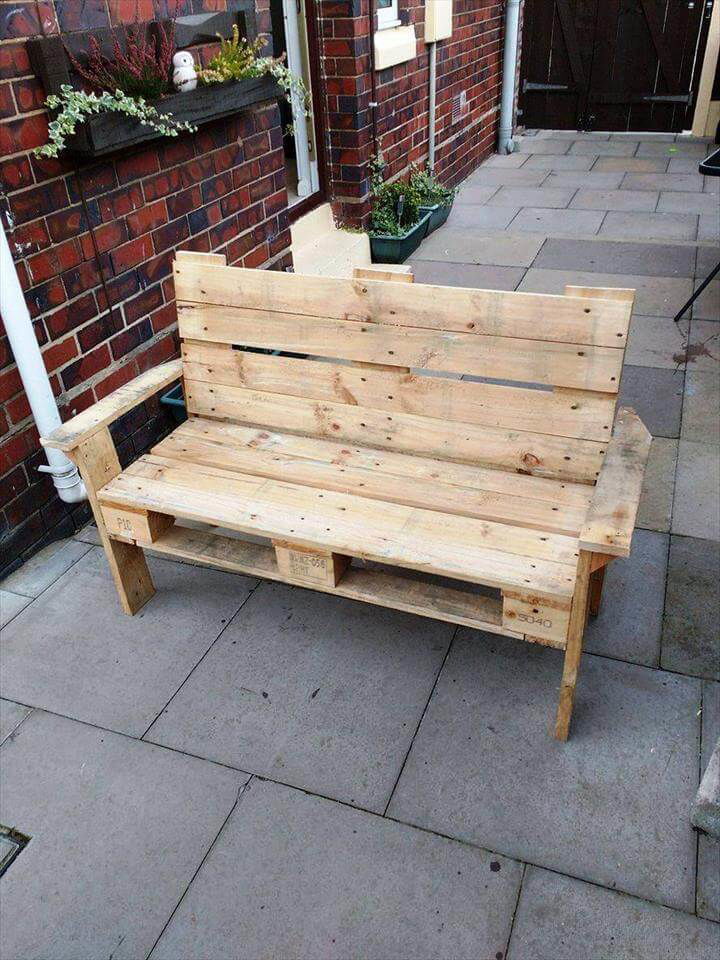 One complete pallet here has been decided as whole berth of this bench!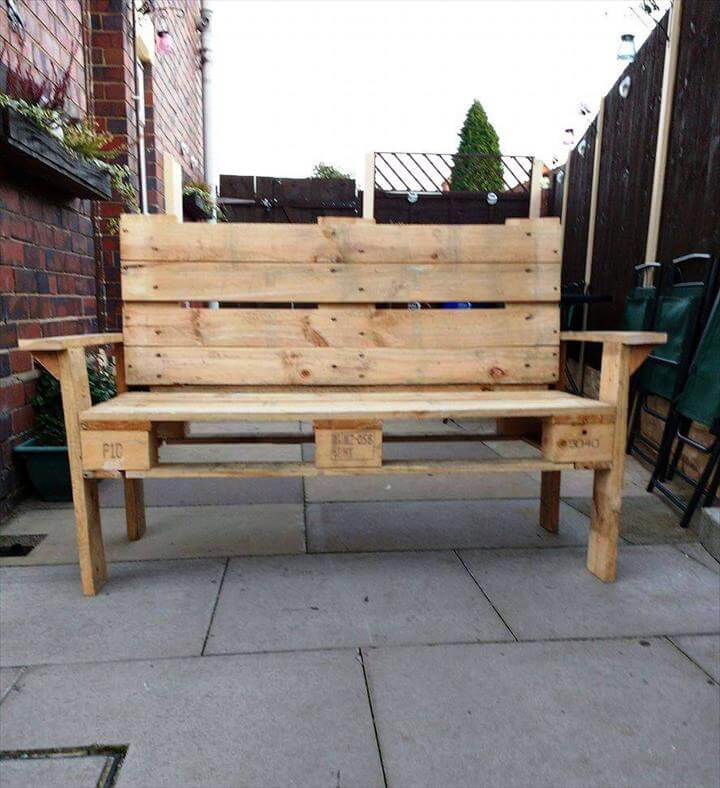 Pallet board with removed back portion, has been intended to build the backrest while removed wooden lengths have been decided to build the legs and armrests!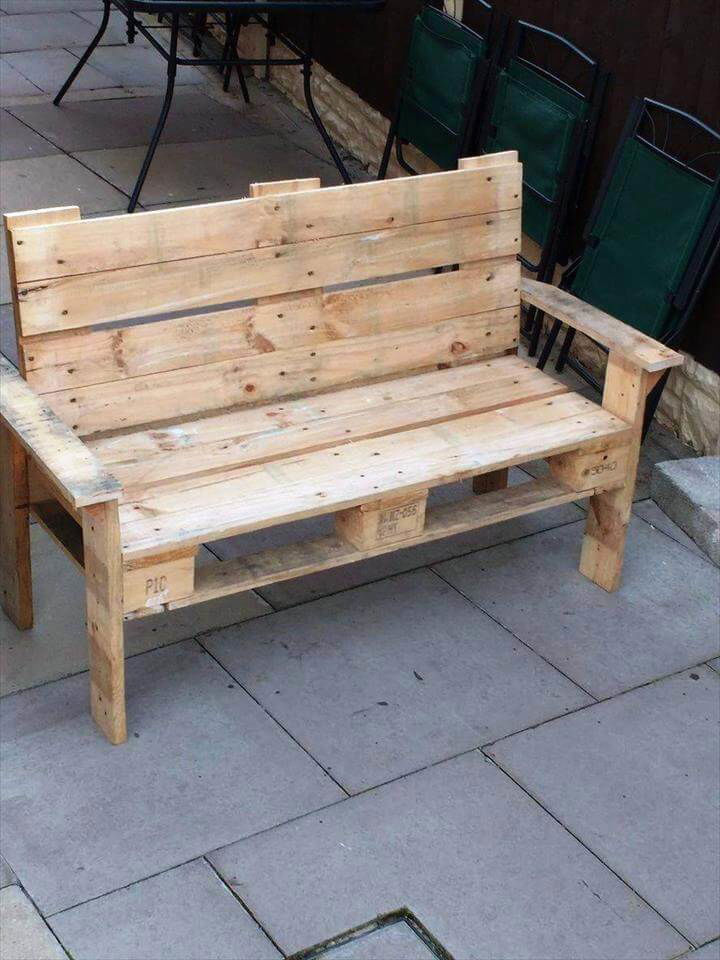 Finally comfy it up with a cushion and a few of pillows! Prefer a nice wood finish also for weather protection!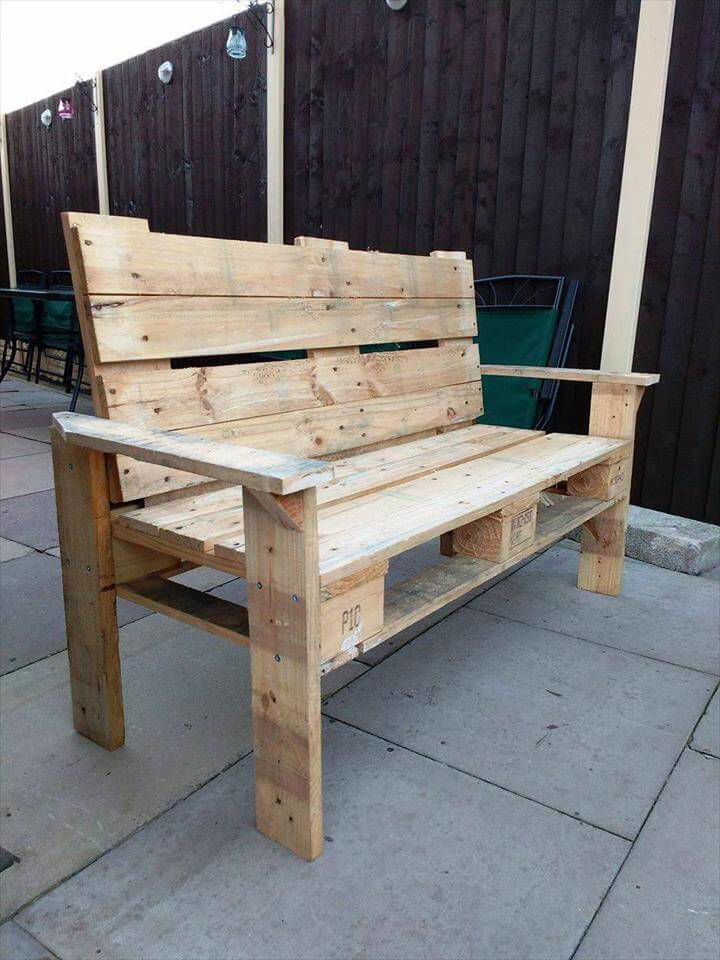 This is how you can get outstanding sitting furniture for your newly built home decks, garden gazebos and also for your patios!
Made by: Shane Ace Cooper