No piece of home furniture is as important as a coffee table! It just bring the maturity and presence to every of you indoor and outdoor sitting plans and really make the look completed and fully functional! One can say that the addition of a coffee table to every sitting plan is must and it really doubles up your sitting fun! Pallet wood has really made it easier to achieve a coffee table on a friendly cost price! Take example of this DIY reclaimed pallet coffee table, a standard table size built at no-cost and is really heavy duty to live longer with you!
By rebuilding, restyling and refinishing some rustic pallets this beautiful table design has been achieved that looks pretty cool due to different wood tones! Here is how one can accommodate all of his furniture needs using pallets and without spending even a bit of his hardly earned money! Just get inspired and start to think creative then get busy to improve your home extra brilliantly with pallets!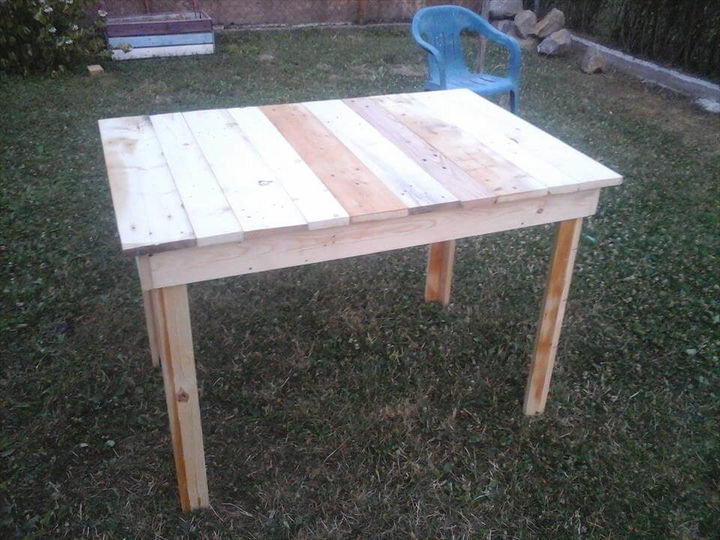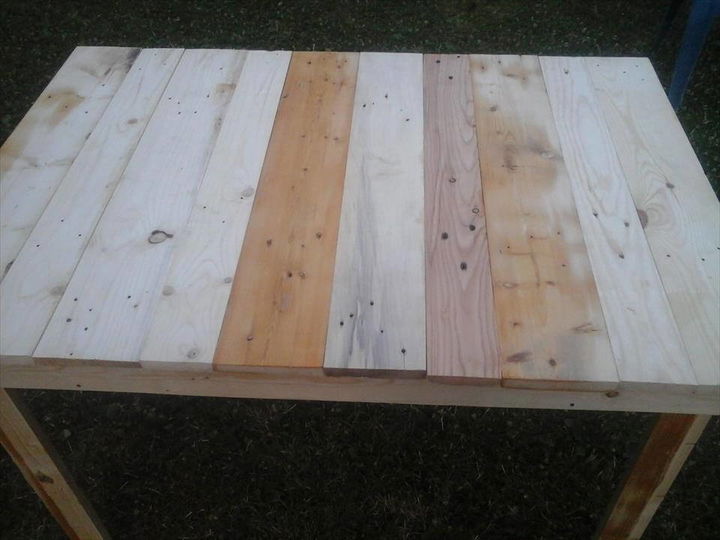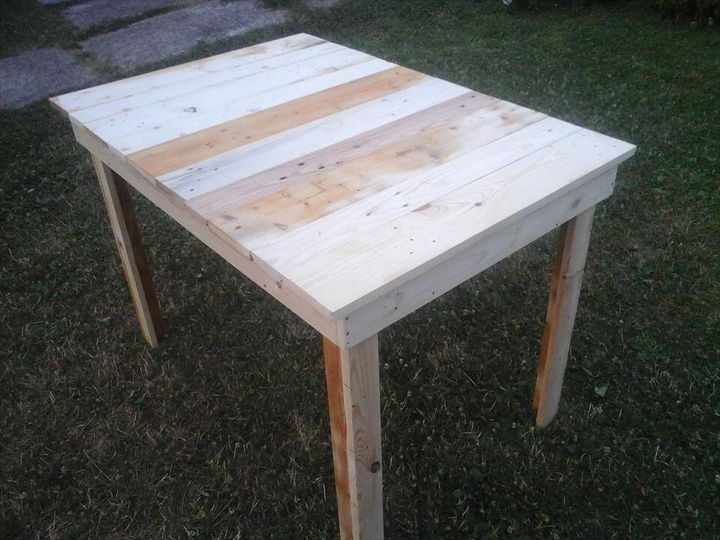 You can also design your outdoor patio or living room furniture in a very inexpensive and beautifully way.