Pallet wood has made it absolutely easy and accessible for the laymen to enjoy a stylish and accomplished lifestyle with a well decorated and well-furnished home sweet home. Gone are the days when the common people look at the market bought hefty priced furniture things with wistful eyes. They use pallets now to gain their favorite pieces of home furniture with a touch of trendy style and fashion so that beauty is also achieved with the functionality of the pallet things. And here in the following, we have shared with you people Top 14 Inspirational pallet furniture projects to be further achieved from the pallets and enjoy a more defined home dwelling.
The first seven pallet ideas are really amazing and functional allowing you enjoy an accomplished living area with some organization statements too as we have coffee tables, end table and some bookshelf to in this roundup. As the living area is the social hub of the house that it why it is the most focused part of the house and using the pallets you can shape up two types of pallet coffee table as the centerpiece one with the rustic avatar having patterned top and other with simple plain top and slatted base. The end table with double shelf would also make a functional and decorative appearance with double shelf tiers and rustic finish.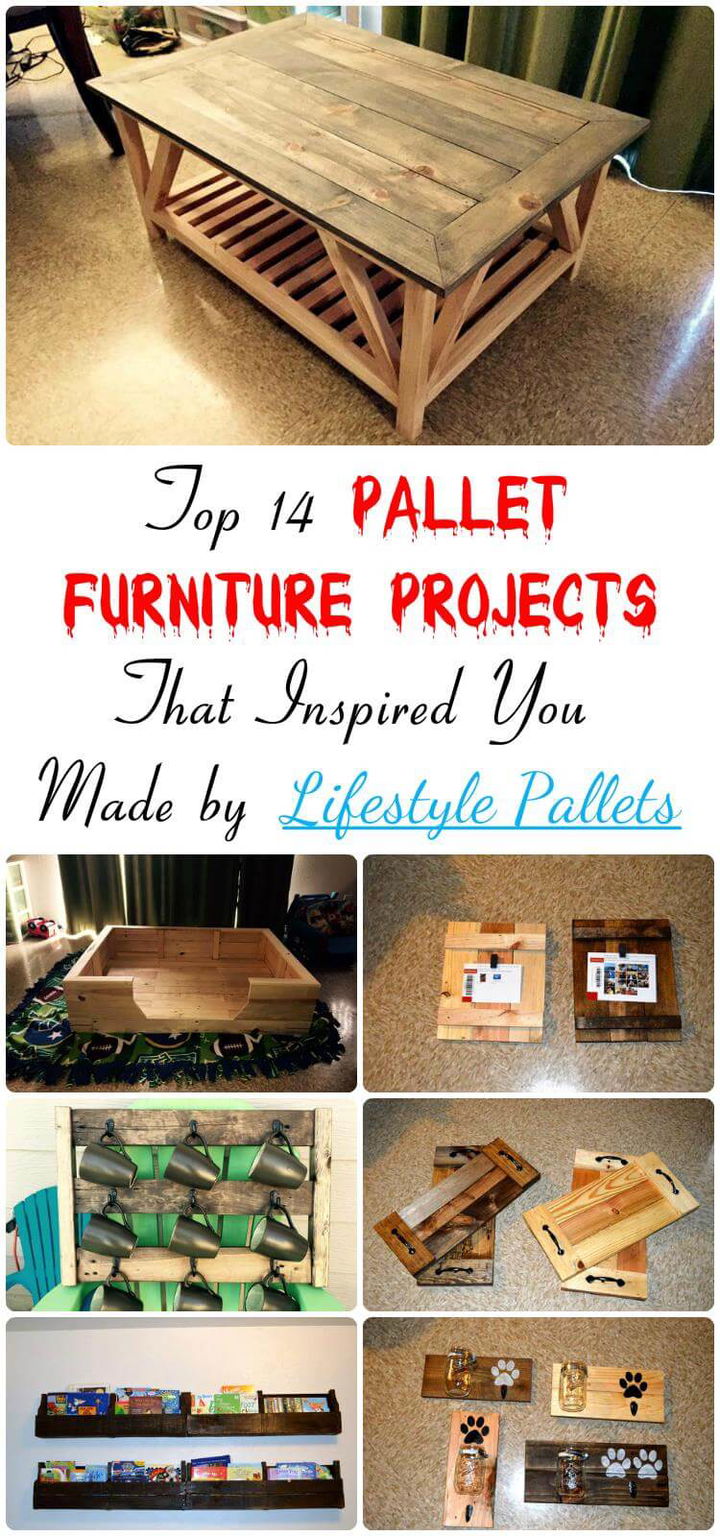 Then there are three bookshelves in sleek and slim designs two with one rack and the third one with two racks to fully store and hold your books and magazines by mounting up the walls and thus saving your space too.
Pallet Rustic Coffee Table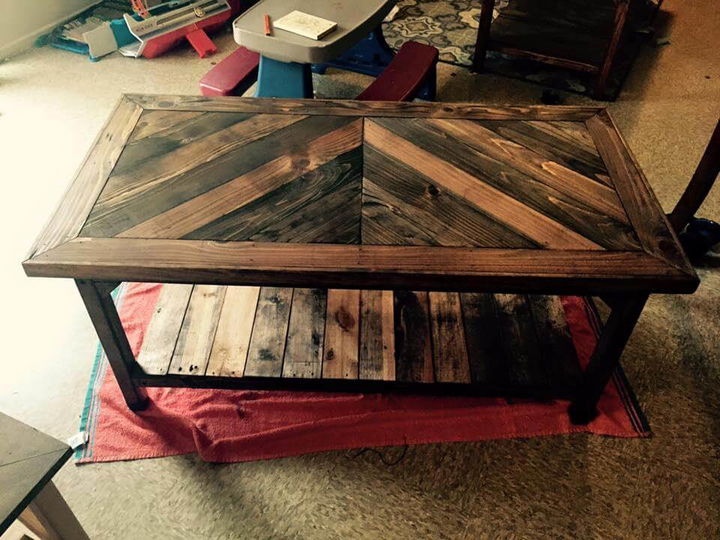 Pallet Coffee Table with Two Shelf Layers: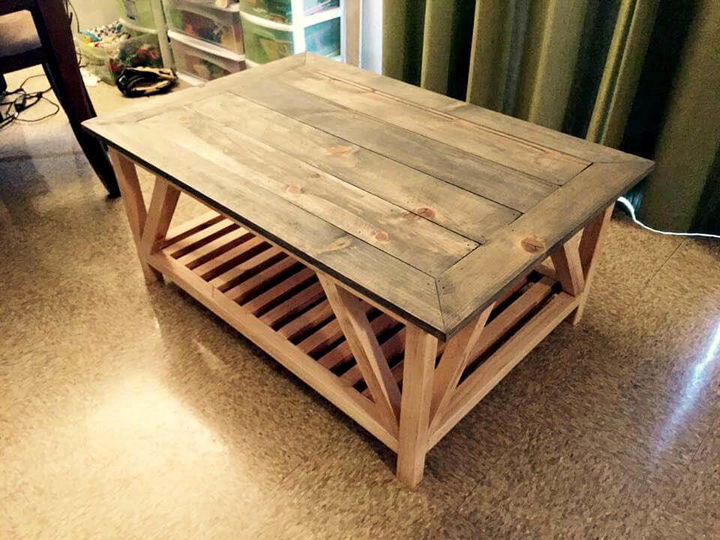 Pallet Square Shape End Table: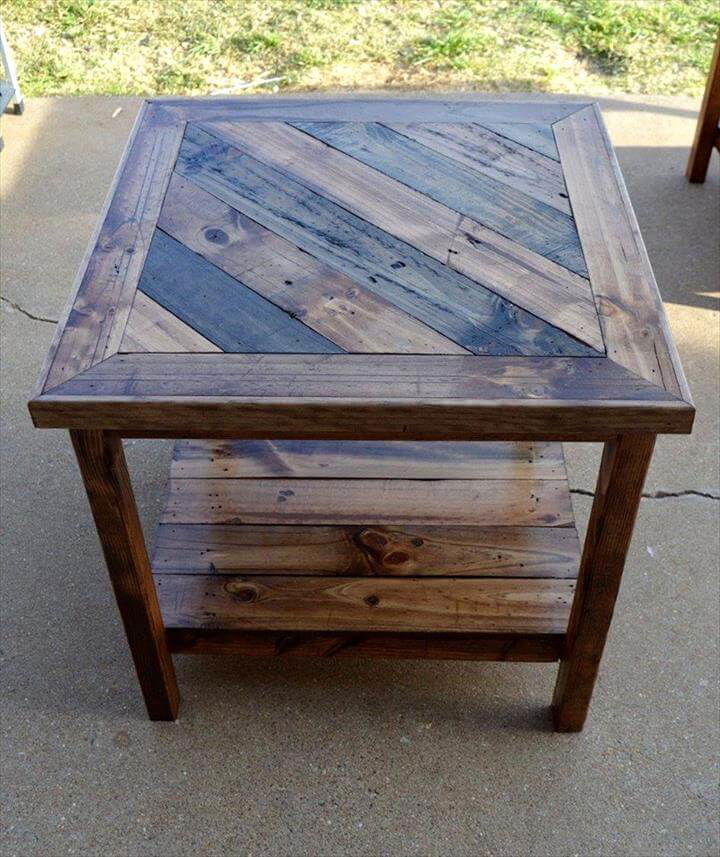 XL Size Pallet Patterned Coffee Table: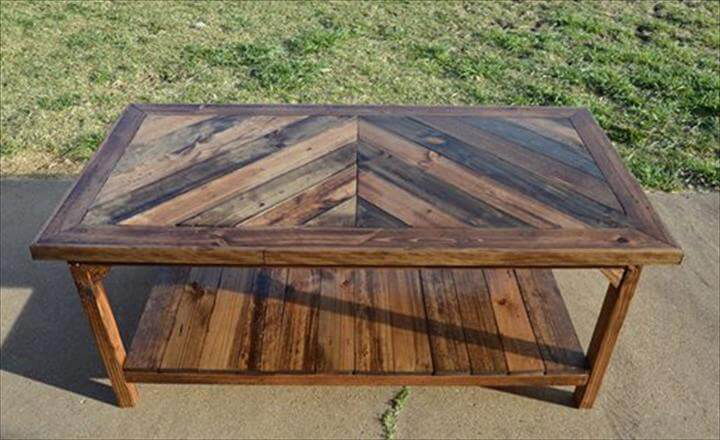 Pallet Rustic Bookshelf Rack: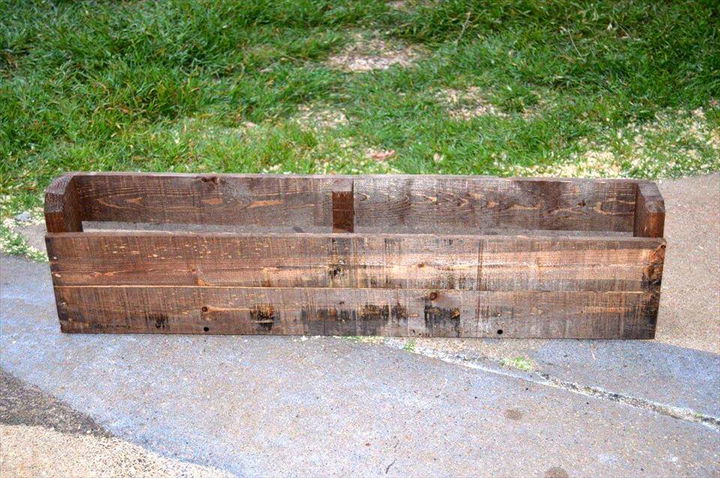 Wall Mounted Pallet Made Book shelves: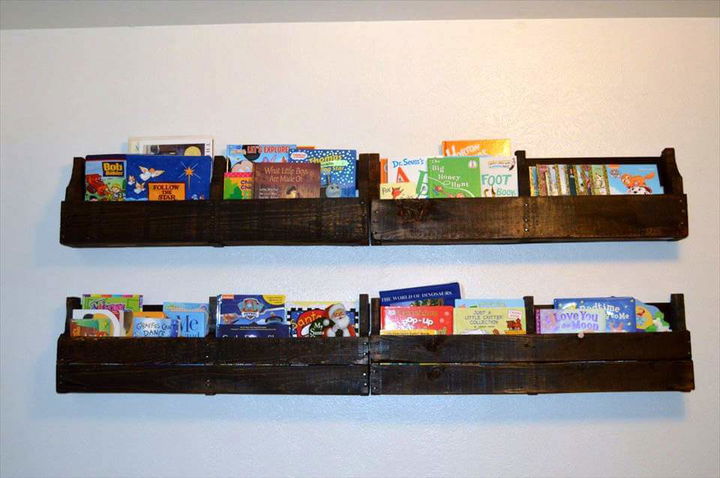 Sleek Pallet Bookshelf Rack Design: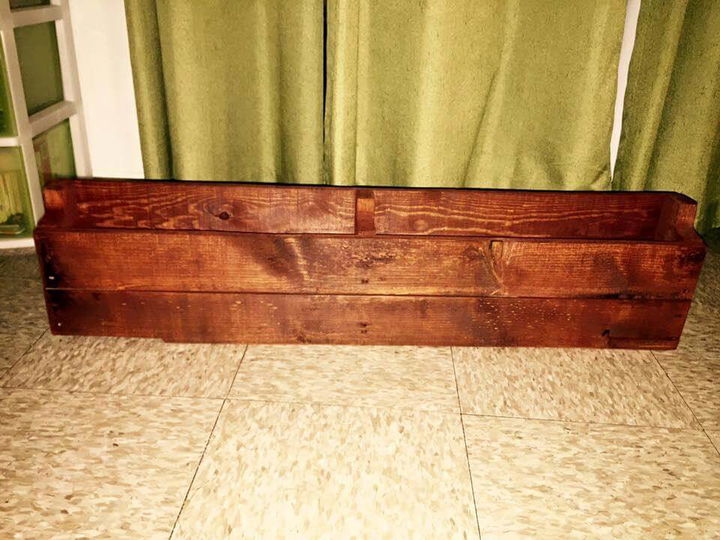 Made by: "Lifestyle Pallets" on Facebook
Here in the following, we have some small and cute yet very practical pallet made things to be used in the different sections of the house for a better working and looking home interiors. We have some really worthy things for the empty and vacant walls of the house to get filled so purposefully. First, we have a pallet made mail and key organizer with two pockets to organize the foyer.
Then we have small photo frames from pallet slats and dog leash candy collector with mason jars to be mounted up on the walls and add a lot to the decor and interior of the house. For the kitchen space, we have two fun and functional things like a rustic coffee mug holder with hooks and cute small trays for to serve those who like to breakfast in the bed. For the dogs or cats, we have instant made beds using a few slat pieces to let them sleep in style with sheer comfort.
Pallet Mail and Key Organizer: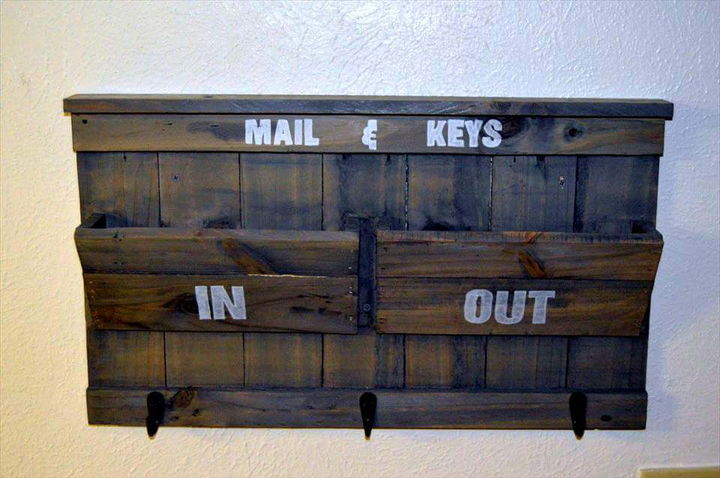 Pallet Small and Cute Photo Frames: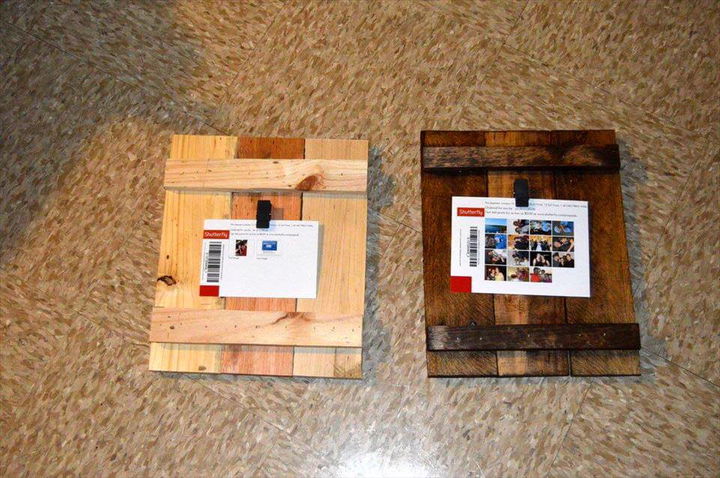 Pallet Dog Bed: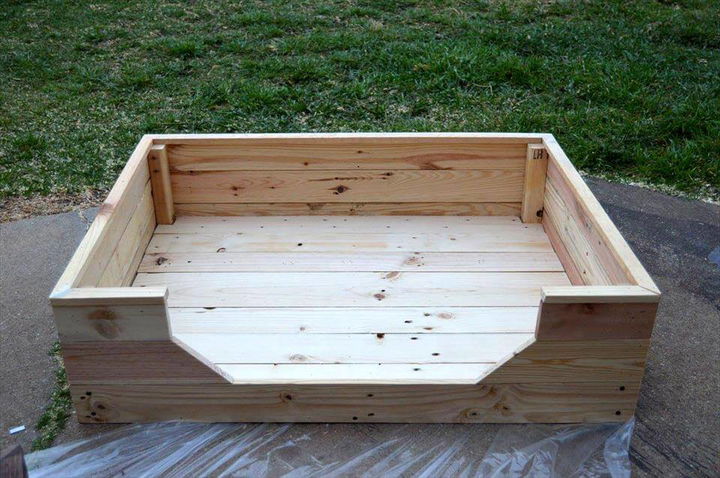 Pallet Dog Leash and Treat Holder: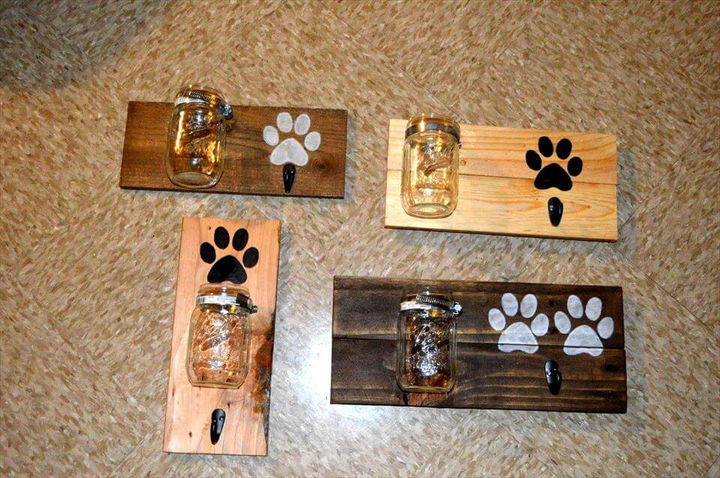 Pallet Coffee Mug Rack: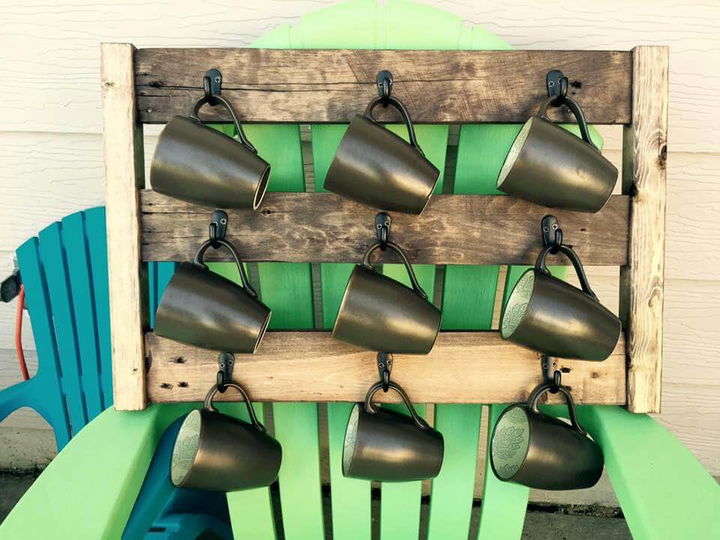 Pallet Trays with Metal Handles: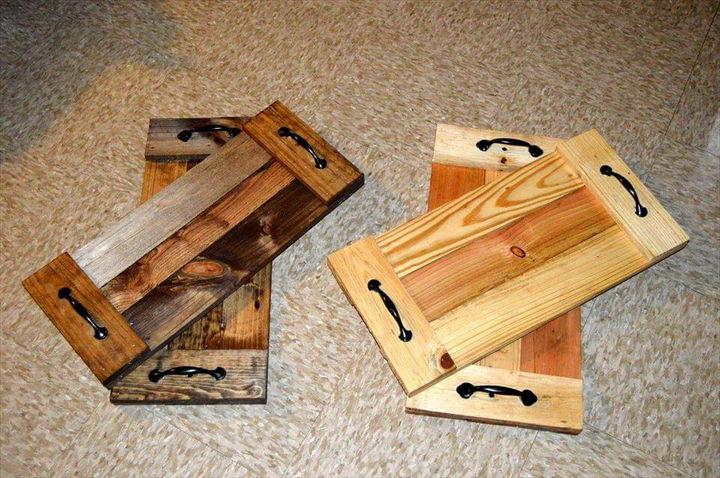 Pallet Square Shape Dog Bed:
Made by: "Lifestyle Pallets" on Facebook