A nice storage unit in your bathroom can help your bathroom to be more organized and comfortable as well! If you all love the instant and fee-of-cost solutions then this DIY pallet bathroom cupboard for toiletries is what you are looking for, nicely built using only free and retired pallet skids! Pluck the deck boards from a pallet skid and then resize them and refit them to install a miniature box, you can also add a desired number of shelves in this box, then finish the wooden box with a hinged door, will keep the inside items dust-free which are going to be the toiletries in this case!
Here the installed door has an accent heart-shape cutout in it that brings more grace and also a love theme to this bathroom storage cabinet! You can clone it on a no-cost budget and can even do multiple things to make it personal! So here is a cool way to decide pallets for beautiful bathroom storage solutions!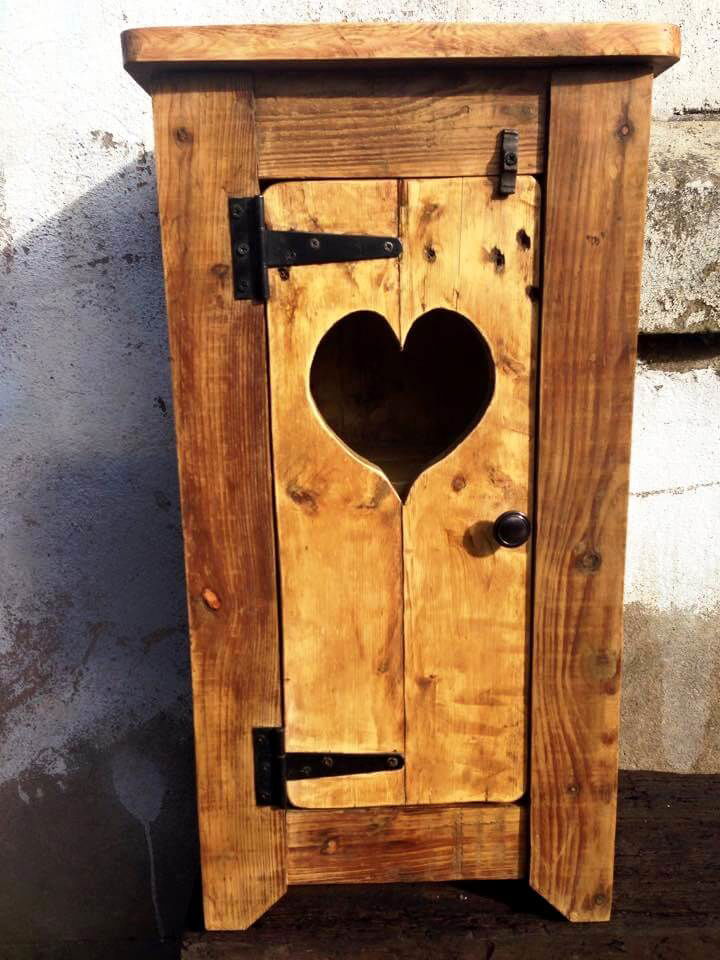 Robust wooden cupboard built for secure storage of bathroom toiletries, having a tower like shape but comes with a heart cutout inlay built in front door!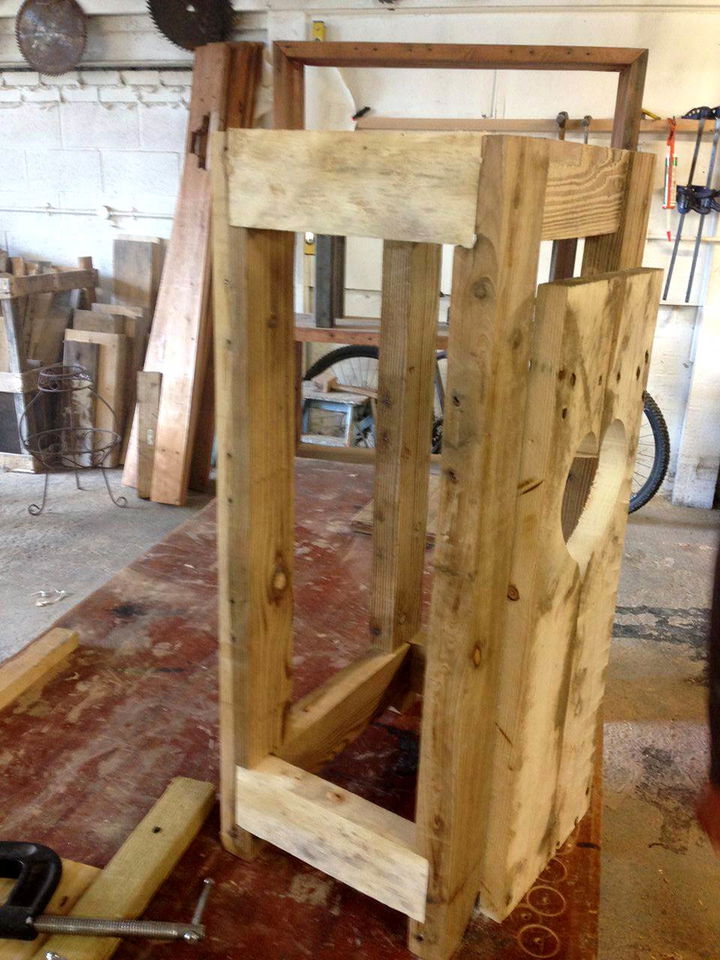 Get instructions from here about installing the overall frame and also about how to decide the precise dimensions of front door for better fittings!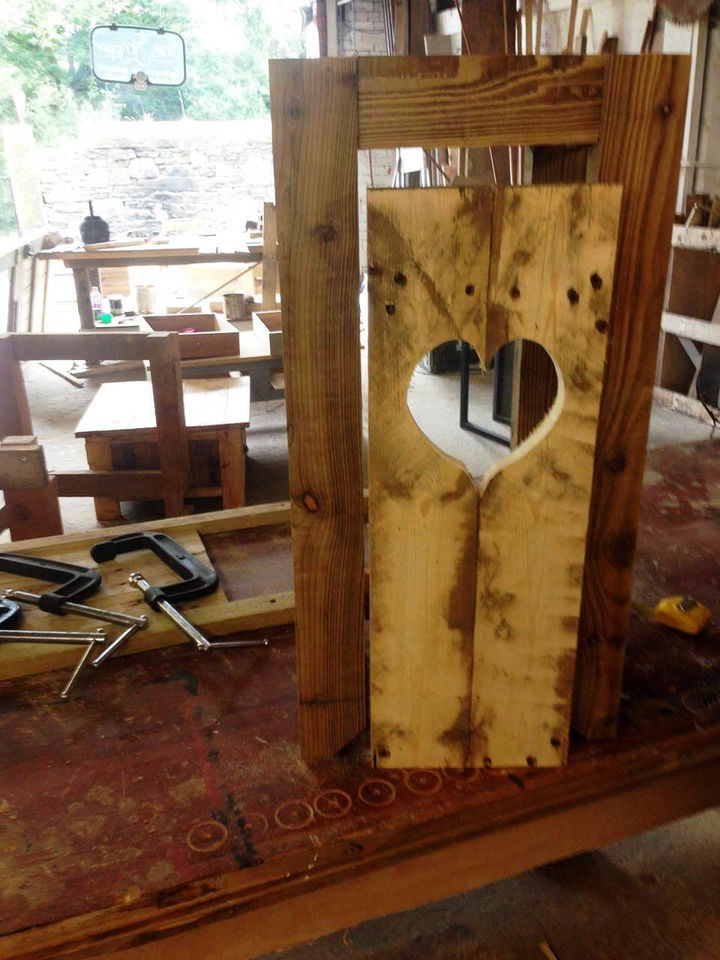 Make some trials first before you assemble the parts tight with hardware, after building the dimensions of the doors, you can test it by placing there in the opening!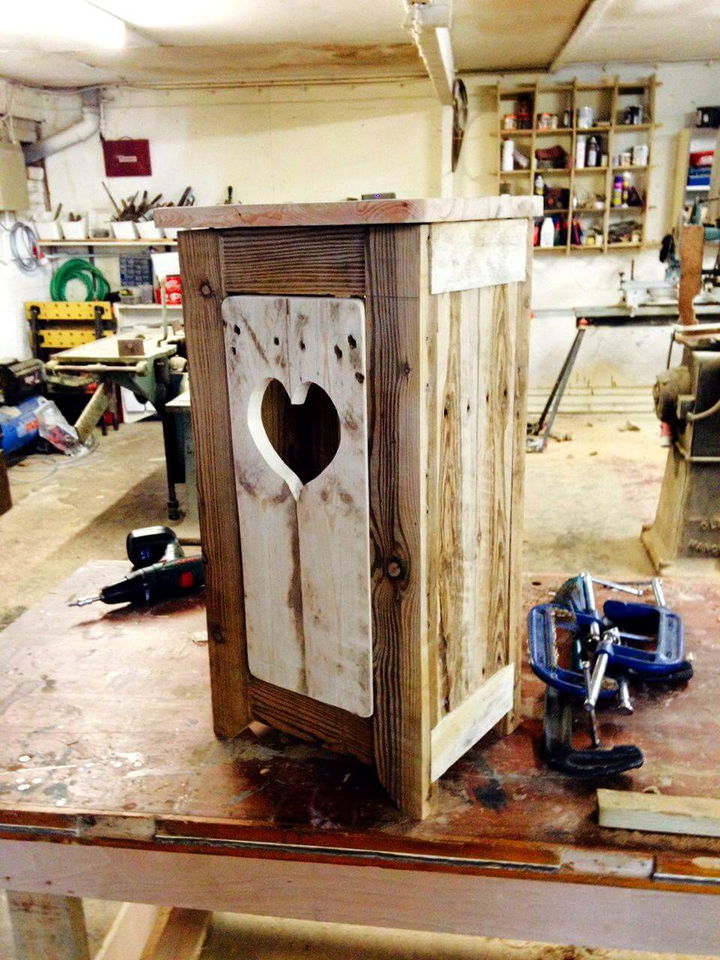 Add more wood where you need and just fix well the door which is all here to make this cupboard look decorative! Go with precise cuttings and accurate measurements!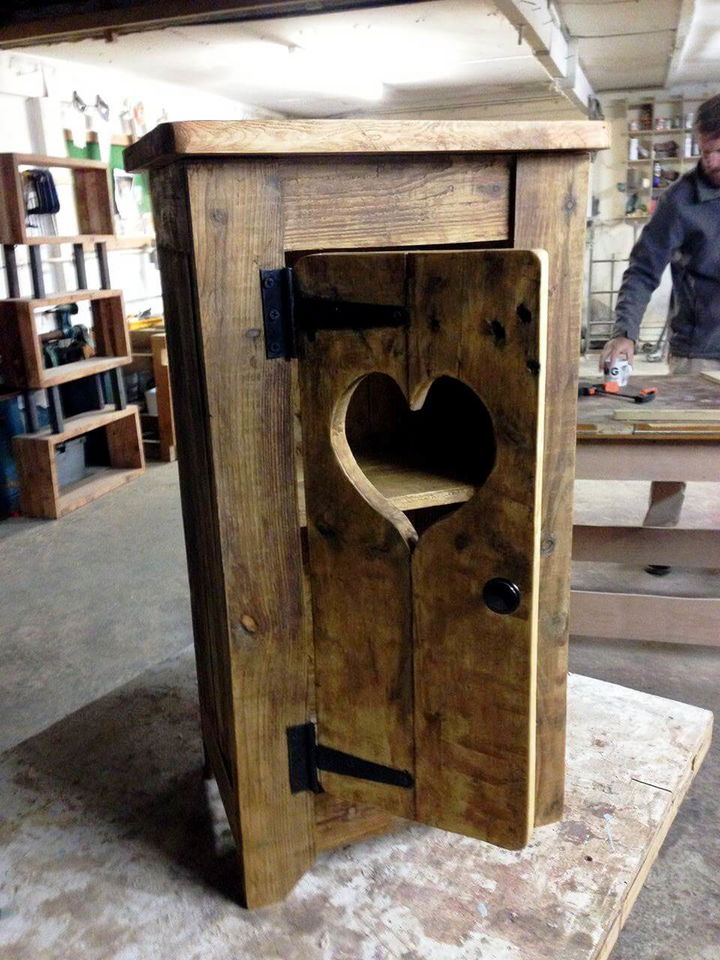 Finally, you can hinge the door in place and can add a knob or hardware handle to outside of it, will assist you in easy opening of the door!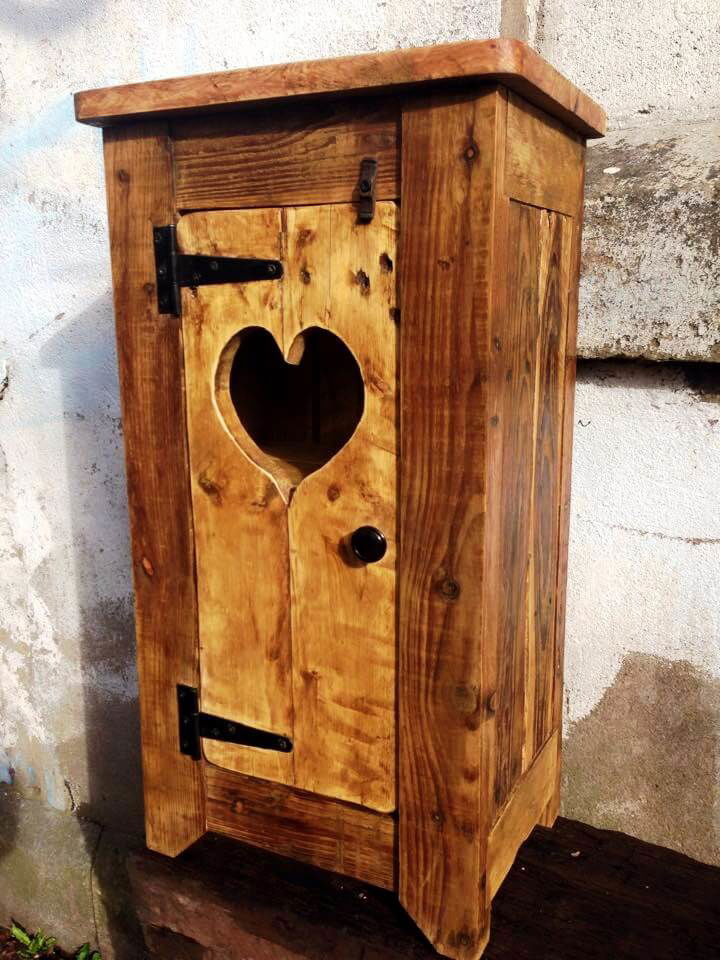 After you assemble the whole design, just apply the finishing coats to gain a decided look or wood tone of this wooden cupboard!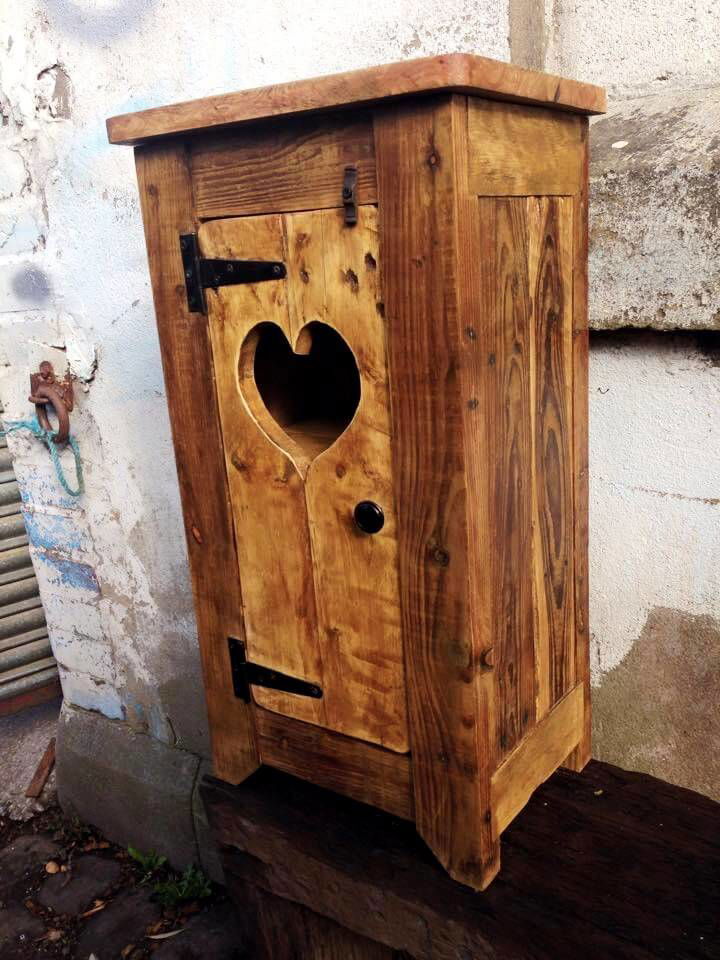 You can choose a light walnut stain or a timber wood oil to finish this cupboard for a charming brown tone of wood, would be highly pleasing to eyes!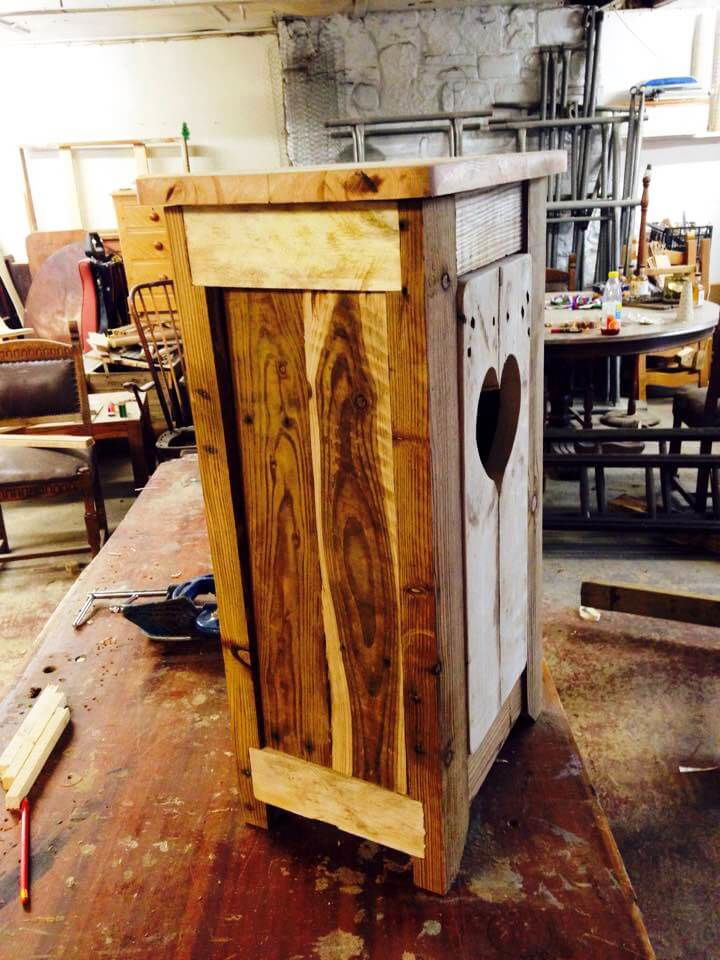 There are also mini shelves built inside the cabinet, will assist you more in easy handling of stored things which are going to be the bathroom toiletries!

Add a final lock to keep the front door locked and you can choose paint to personalize its final look, it can even be used as a floor cabinet or end table!
Made by: Soul-Furniture
Note: { If you are not DIY person you can order one like this or other projects on Facebook: @s0ulfurniture }