The women just love it to dress up and get ready for any event and the men just hate it when they take a lot of time for the purpose. Sometimes they get late for the unorganized setting of their jewelry and makeup accessories. The problem is solved now as you can build this DIY pallet vanity table with the stool so that they can dress themselves up with comfort and ease.
The table has a mirror, a broad shelf, and the drawers too where they can house their dress up accessories in apple pie order so that they can get ready on time. As this gorgeous vintage inspired pallet furniture duo has been made from the pallets thus you can easily hack it at home and give your wife or a beautiful and functional surprise. The vintage beauty of the table and stool have been enhanced by getting both stained in rustic brown hues.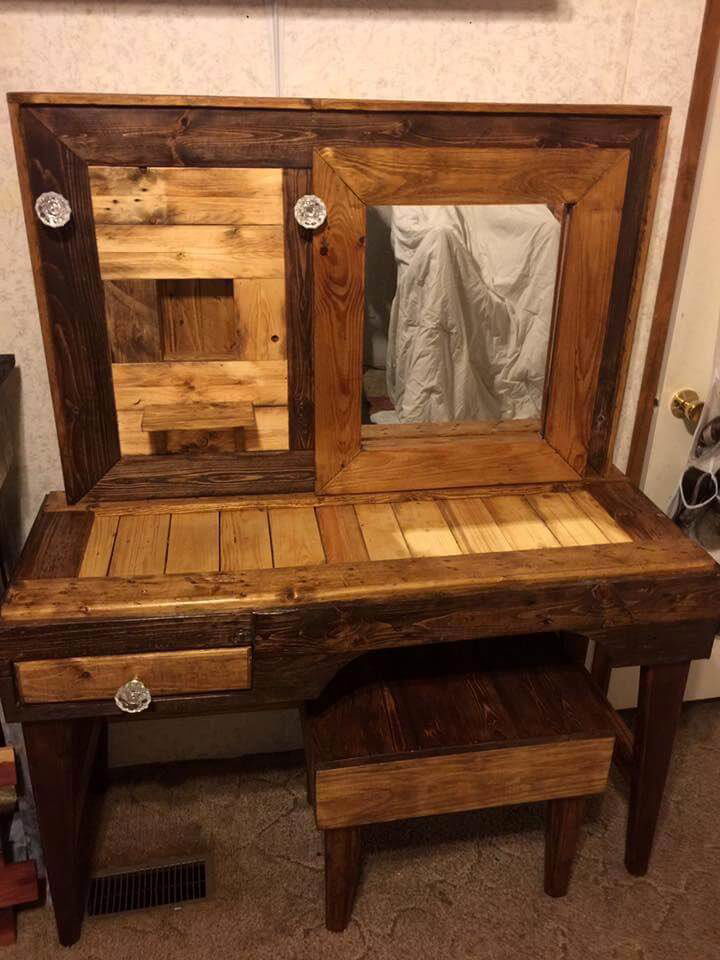 The Pallets have delighting each and every person and this time it has made something for the ladies and that is this DIY vanity table and stool set to let them enjoy more convenience at dressing up.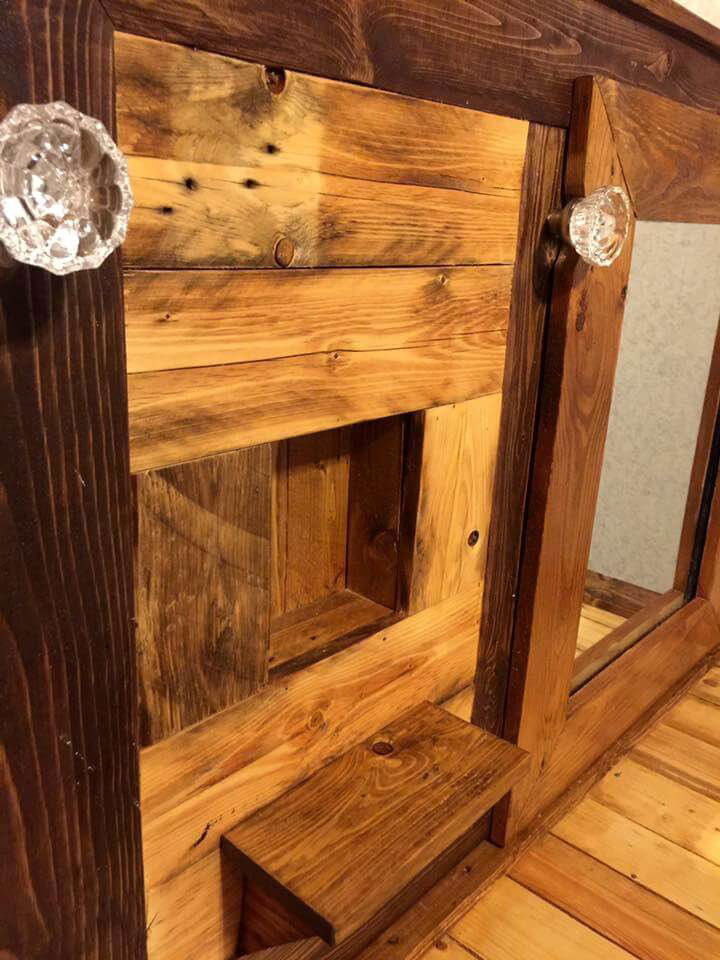 The vanity table has been provided with a back which gorgeously flaunt a mirror at a side and designed half at the other with a cube in the middle and two cute glass knobs.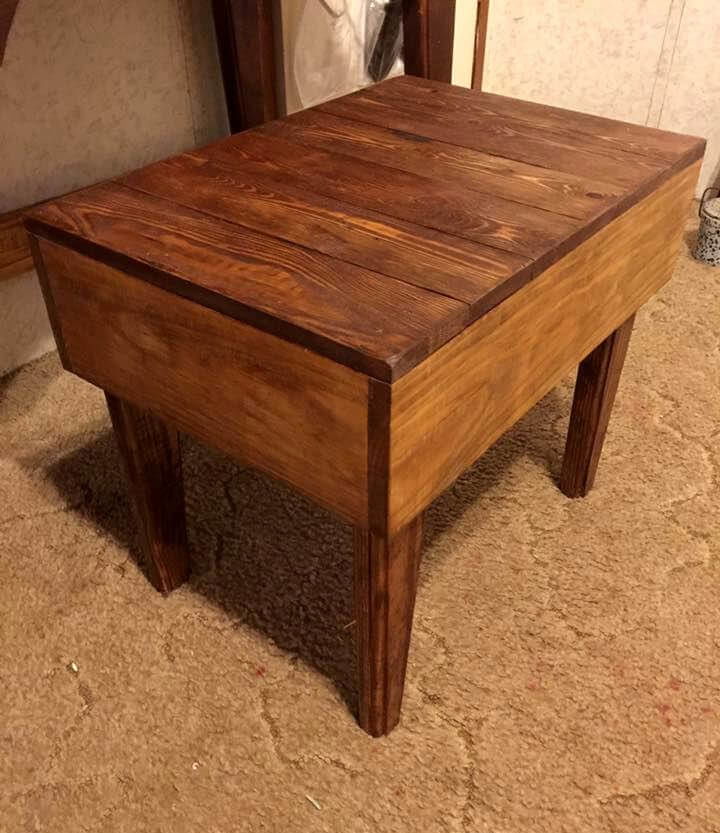 This is the tiny and cute stool made from the pallets using the smaller strong and sturdy pallet slats to from up the finy packed stool top and the legs are the nicely trimmed pallet slats adding support and style.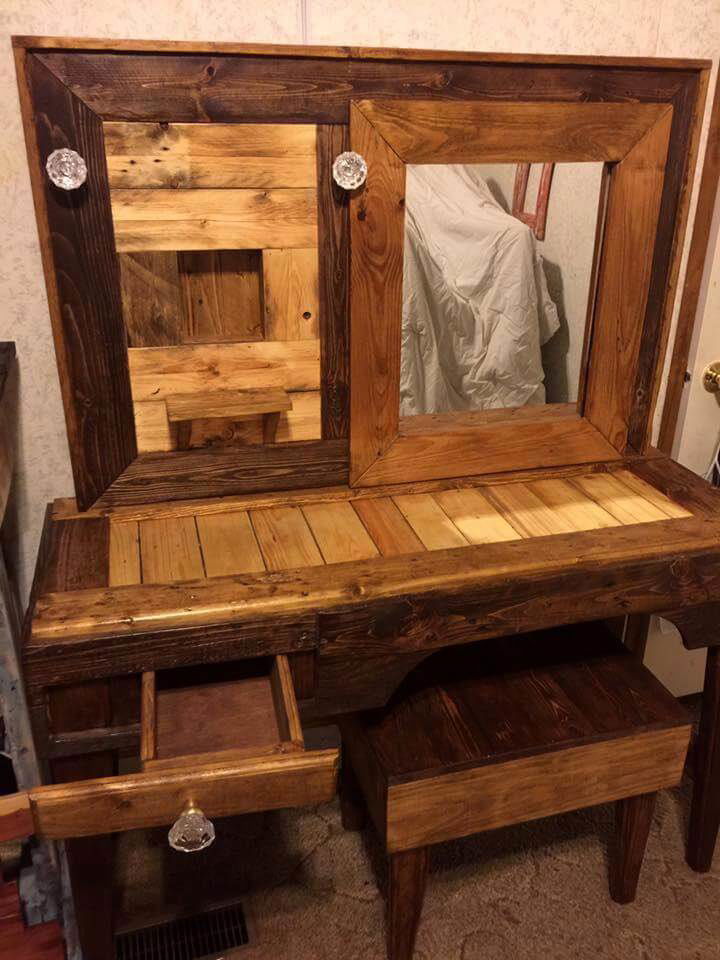 The table of the vanity has a broad and wide shelf top to let you hold your make up things in apple pie order and to house your jewelry piece in the side drawer so that you can have all the things in a well organized manner.
Made by: David-Wanda Wicker