Another cool pallet project by Stevensville Pallet Project for those who really like to store their things neatly! A low-cost ever wooden wardrobe to organize all your clothing, shoes and other fashion-wear! Read here what they say about the construction and price of this pallet wood wardrobe or pallet closet!
We (Finally) Built a Pallet Wardrobe!
After weeks of baby steps in the garage, the pallet wardrobe has been completed, and better yet, it's For Sale!
This wardrobe is perfect for homes with little storage/small closets or if you just need a little extra room for clothes/tools. Not only does it look good, but it smells even better (good luck getting that with a fake IKEA wood wardrobe!)
Measuring 79″ tall, 33″ wide and 26″ deep, this wardrobe has been priced to sell as we're only asking $250. We could still customize for you (paint, stain, clear coat, add a door or hooks) so make us an offer and we'll go from there.
With so many back orders and a bathroom renew taking place, we need to make room in our shop, so make us a reasonable offer today if you're interested, we doubt this baby will last long!
As always, likes and shares are appreciated to help spread the word!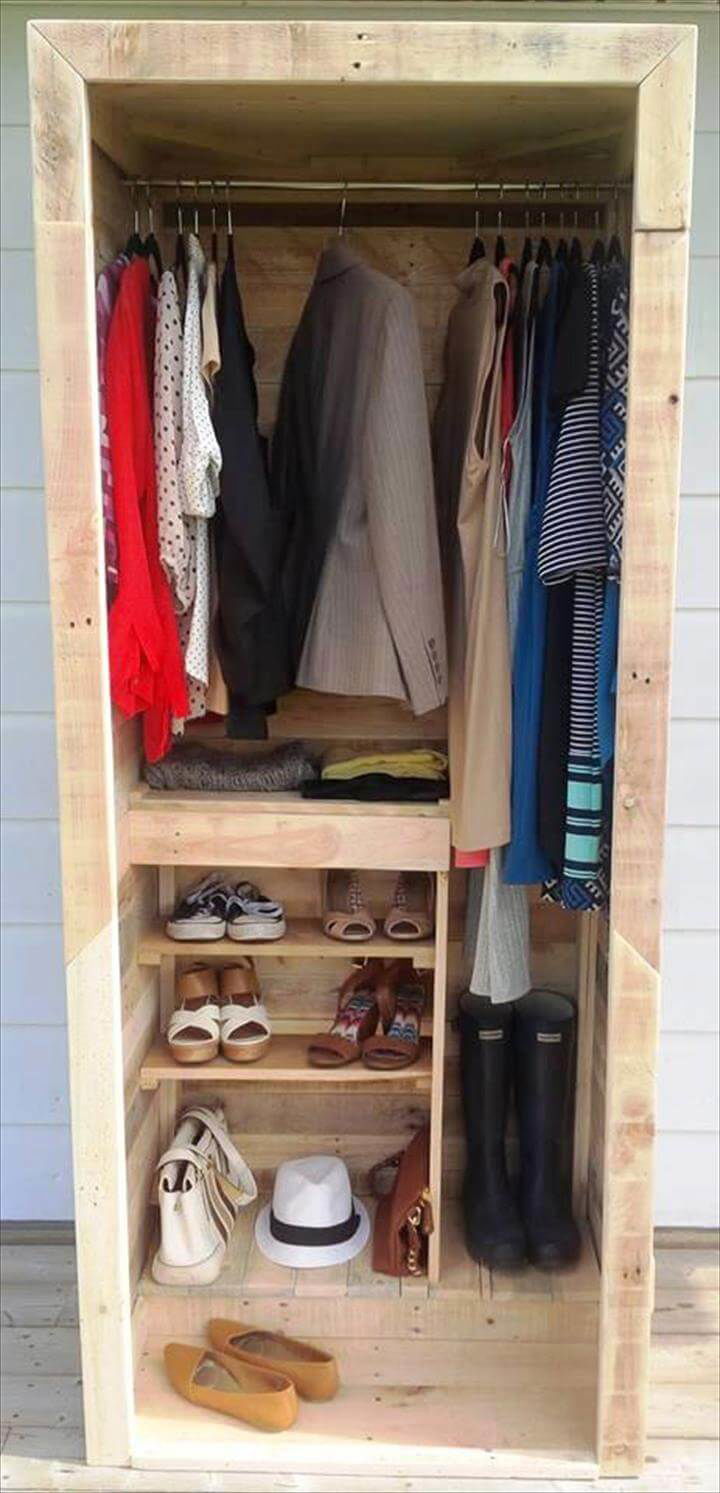 Beautiful wooden wardrobe, add with multiple inside compartments and shelves!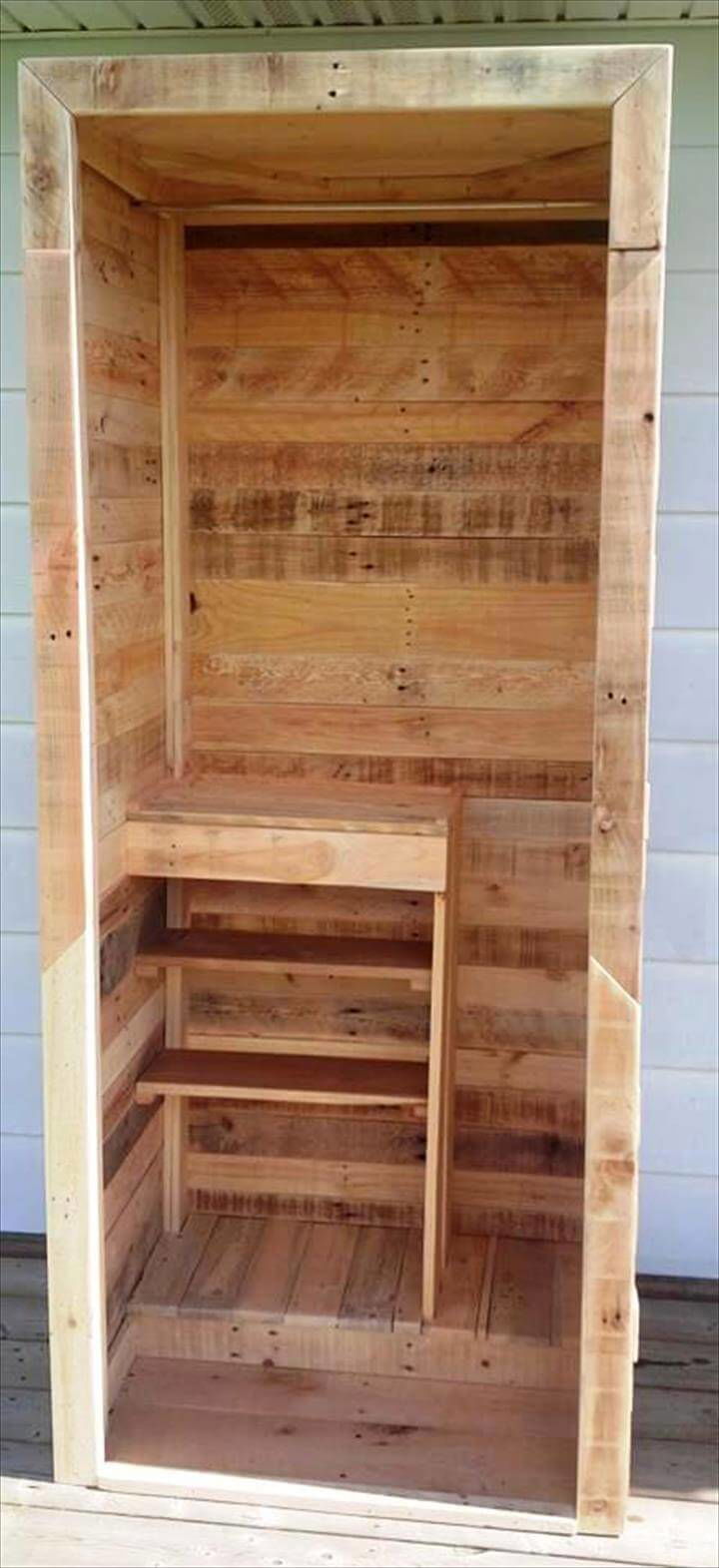 Personalized for custom storage needs and demands, has a shape like a tower!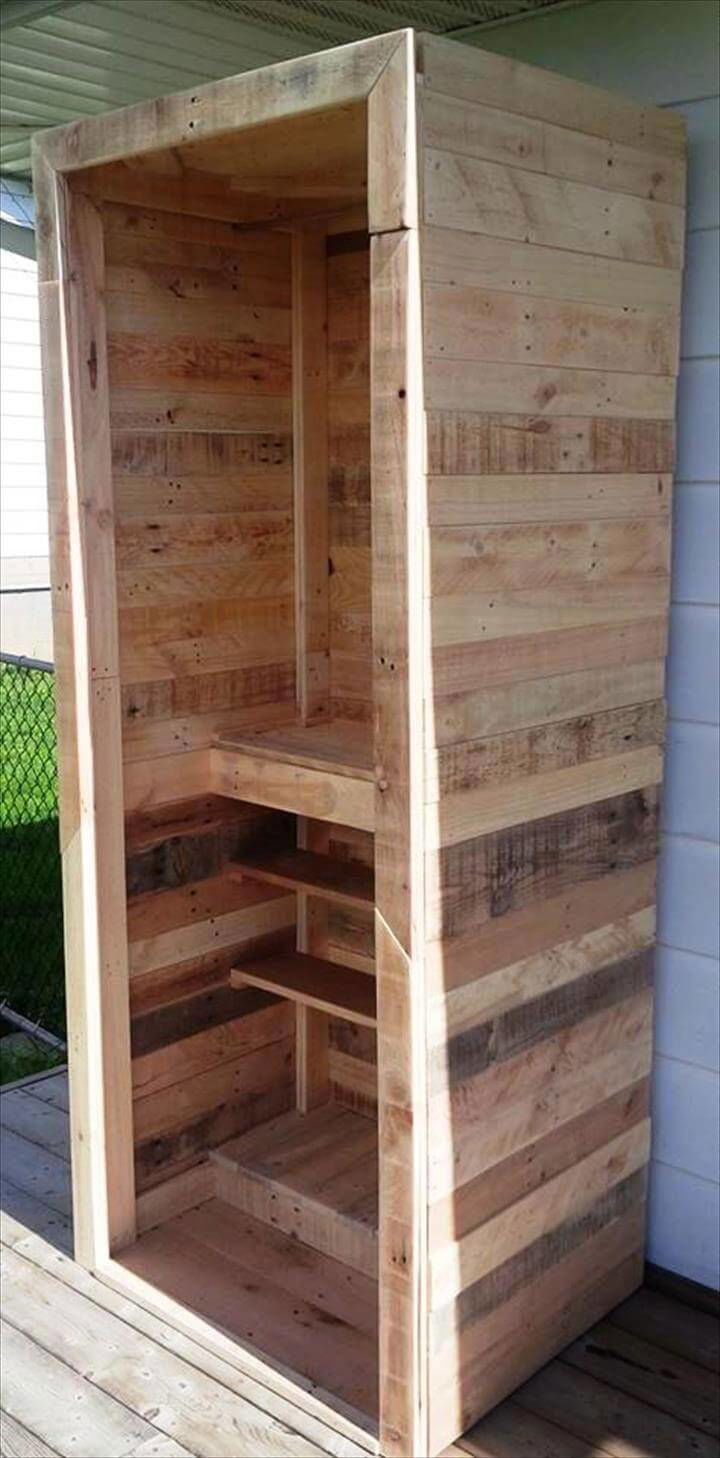 There is a wooden dowel stick installed in the upper section for hanging clothes, can hold beautifully the hanger hooks over it!
Only single slats of pallets have been integrated to install this highly stable wooden closet, fill tight the slats of pallets for building each side of it!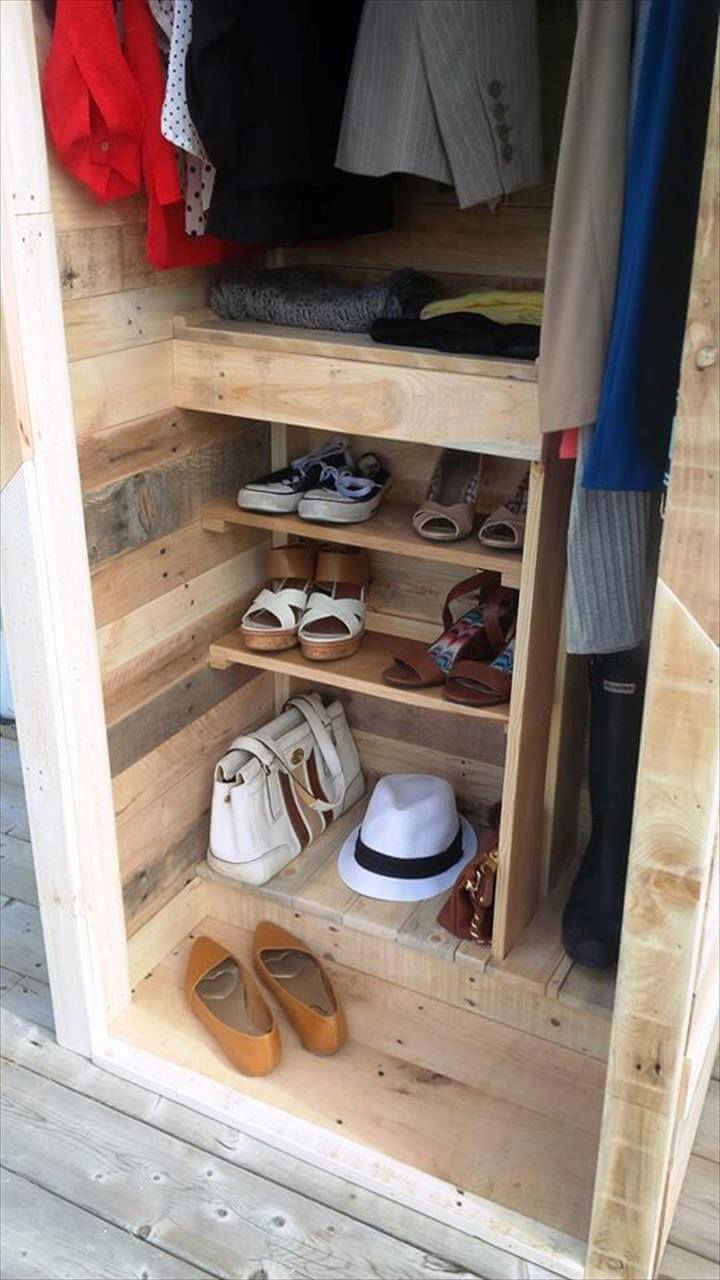 Here is sample storage-plan to use this wooden wardrobe in ideal way!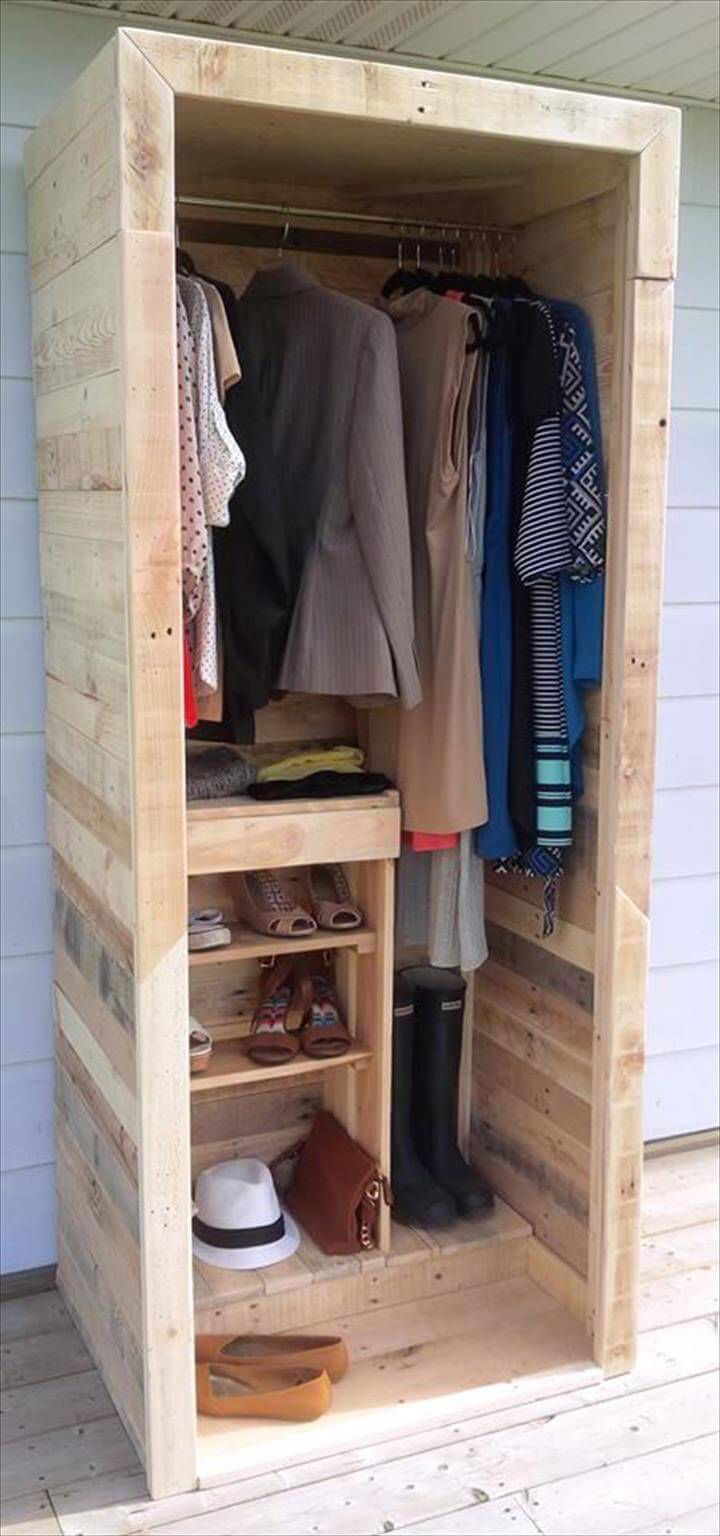 This custom wooden closet can hold all the stuff of a fashion-loving man or woman at one time!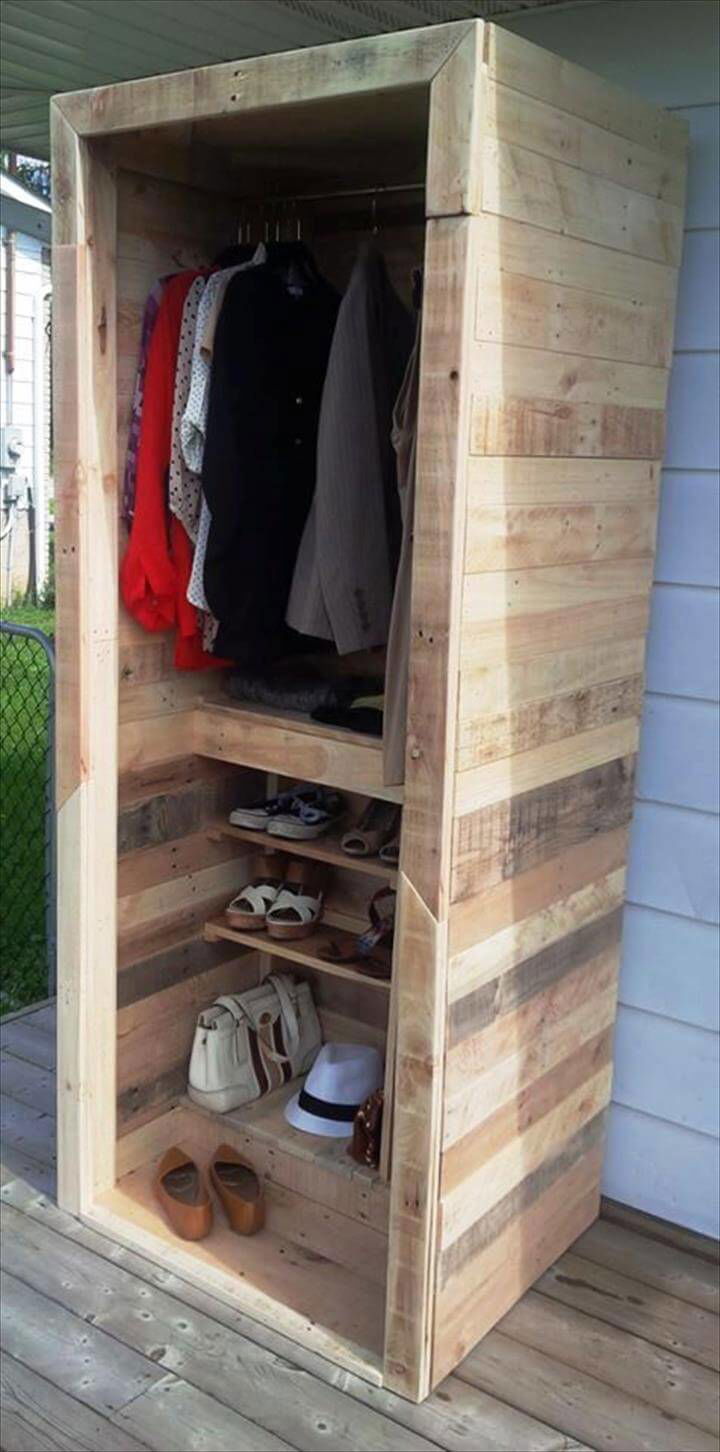 Will be all friendly to store your hats, handbags, shoes, clothes and also the jewelry items, customize the dimensions of it according to your storage needs and demands!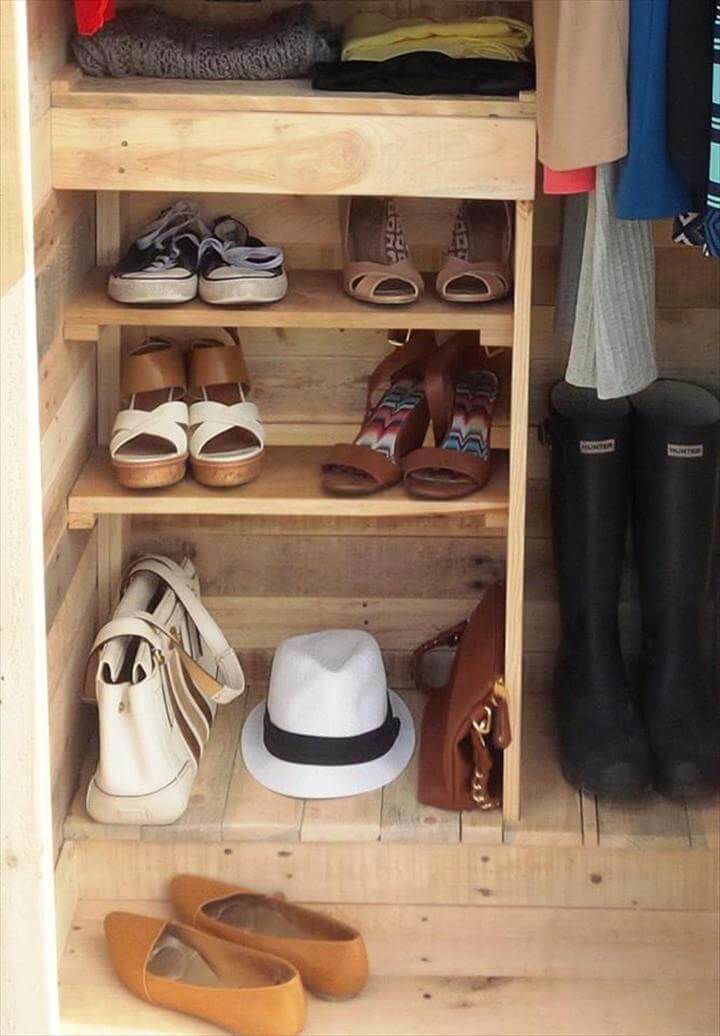 One can also install amazing walk-in wardrobe with pallets, we have given some amazing pallet-made wardrobes on our pallet ideas so it would be all easy for your to choose a special one of your own choice!
Made by: Stevensville Pallet Project by Adam Burton