Bathroom is one of the most used room of every room or home! We do different tasks in a bathroom like hands and face washing, teeth brushing and taking baths etc. So a bathroom interior can carry a bundle of toiletries which can demand for multiple storage plans to be stored with care! So one use the shelves to wall organizers and from wall hangers to bigger storage units in a bathroom!
One can take big help from pallets while intending to gain some neat storage space in bathroom, this pallet bathroom furniture or storage box can really make your get some secured storage space in your bathroom! This pallet box comes with a top lid and hence can keep the inside stored items dust free and can also avoid them from getting influenced by the water effects!

This storage box has been installed using metal hardware and brackets and hence can live a very long life!
Material You Need:
Step 1:


After That:
Cut and Join: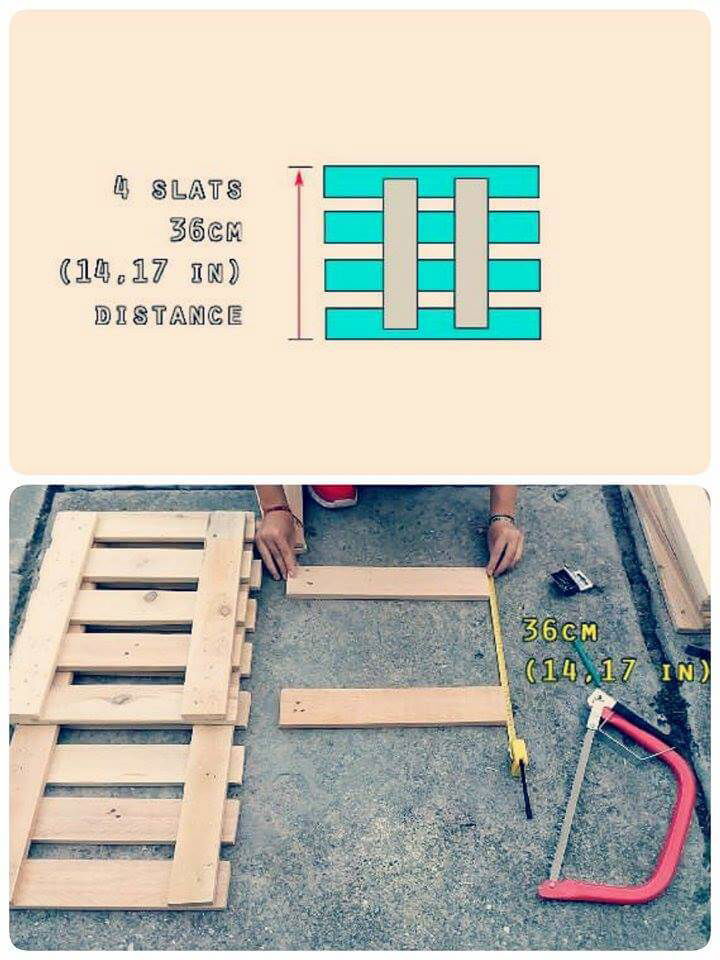 Now Complete Your Storage Box:


Make The Top: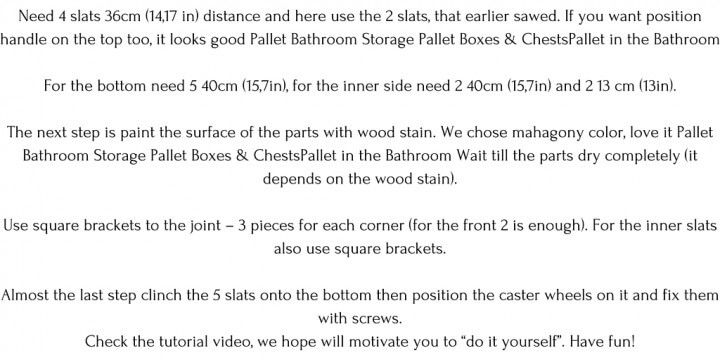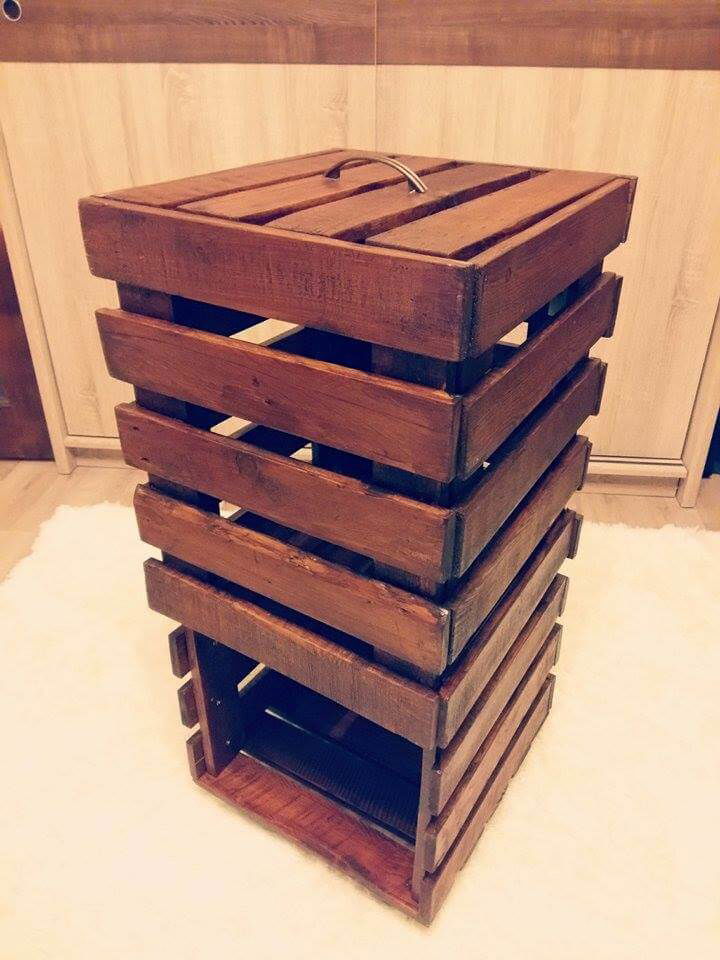 Submitted by: Bettina Szilagyi
FB Page: DIY – PaintyCloud
Check out full Tutorial Step by Step: